MDF Productions Opens A Haven For Passion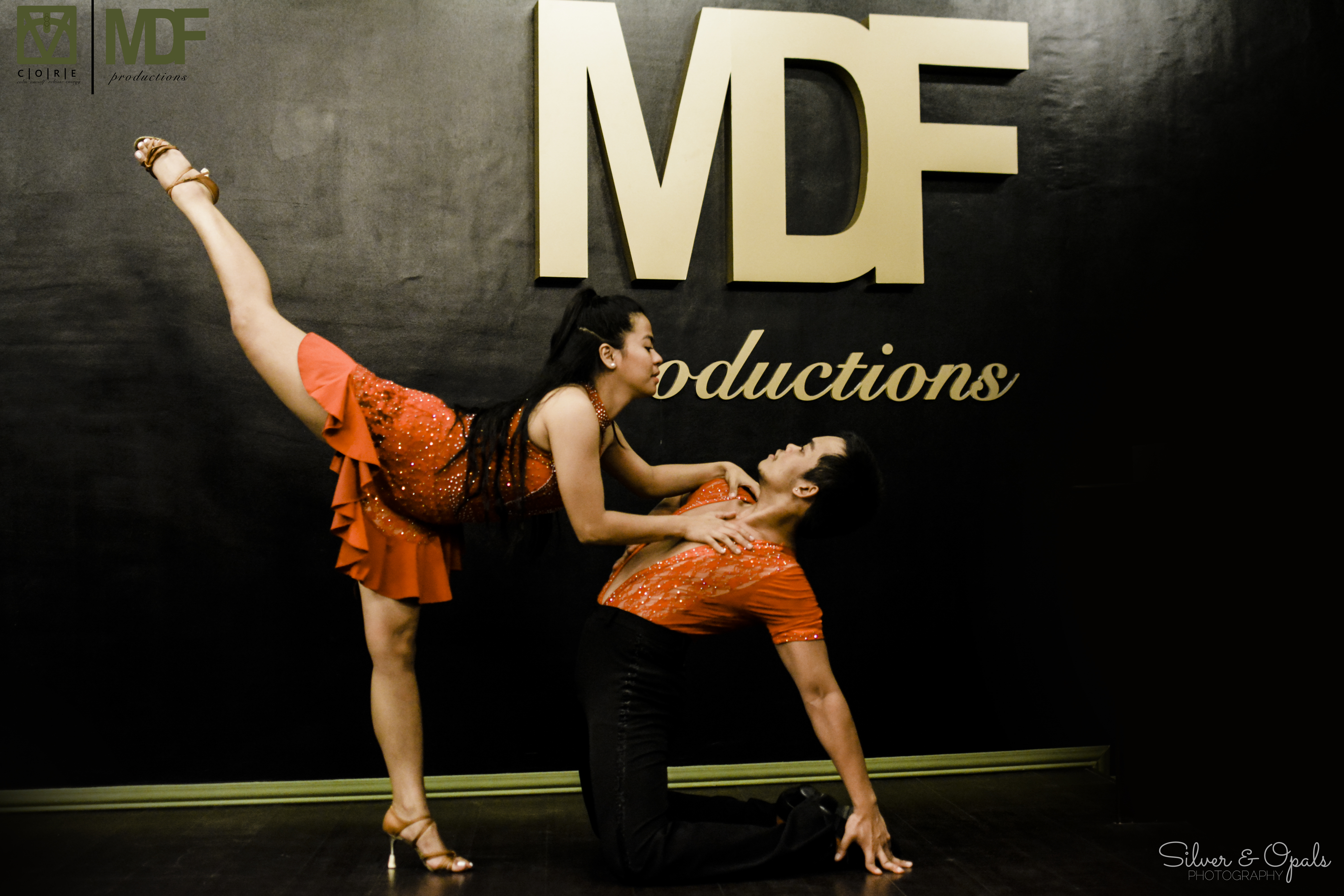 MDF Productions brings us a place where everyone can freely express themselves through their passion as they open The Core last March 31, 2019 at FLC Center, Cebu, which the very first community space for arts that is built in Cebu.
The Core is a community space that is created to cater to everyone who is looking for an avenue to release their passion. They aim to encourage people to release their energy into doing what they love in a place where they can feel comfortable. "If they were to come in for dancing because it's what they love to do, please come in and let yourself go, relax and express yourself here," says Margo Frasco, the founder of MDF Productions and The Core.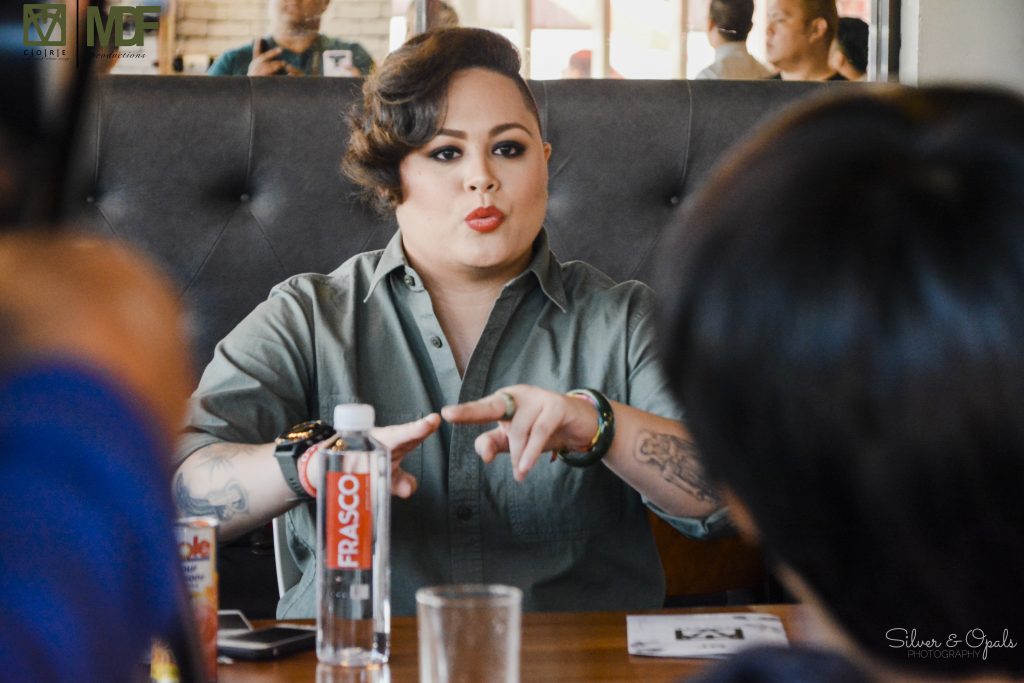 The space is not only limited for dancing but it is for anything that anyone's heart may desire. It can be for physical activities such as martial arts or it can be a space where people can exhibit their passion, may it be through holding seminars or an exhibition of artistic creations such as paintings and more. "It's literally open to anyone who'd love to use the space," Margo proudly says. "You can definitely come here to express a topic or a subject that you know you can teach to other people like painting or a gallery. It is basically about how you can express yourself towards a certain passion or idea," she adds.
The Core also offers classes such as zumba, yoga, meditation and pop jazz that you can attend in very affordable rates. "There are ways where you stretch your body in the right way and there are also ways where you can hurt your body not even thinking that you are doing it the wrong way," Margo explains. "Just to keep it safe for everyone, we wanted to get certified teachers that can teach on our space," she adds.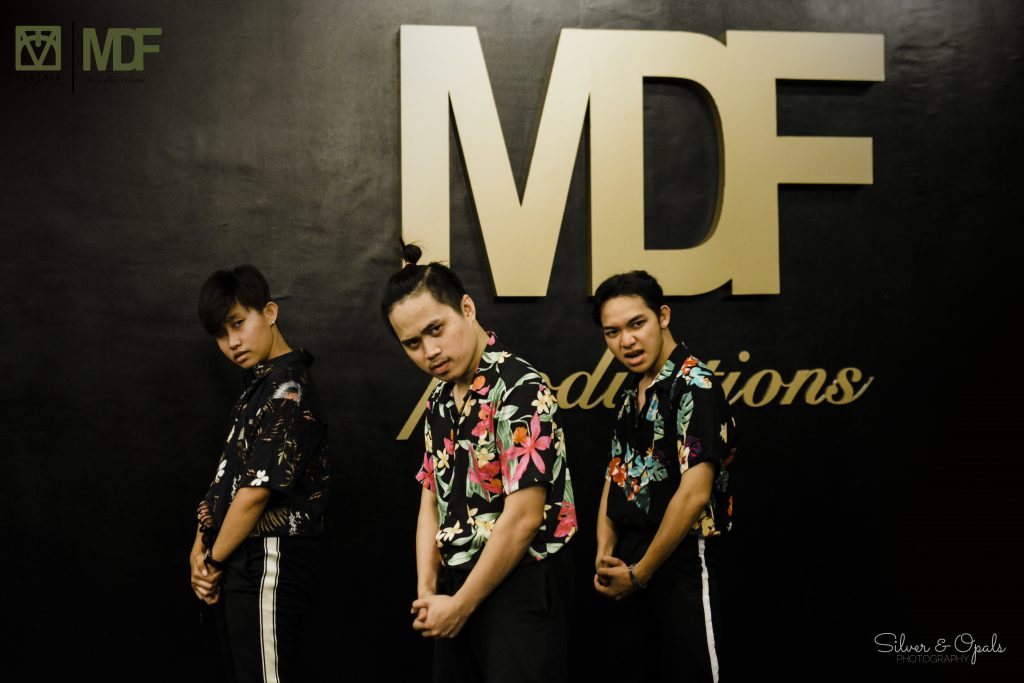 That being said, The Core's main feature is their sprung floor that made with rebonded foam and basket weave that is designed for the safety of those who wishes to utilize the space for physical activities. "The reason we have that is because when you dance or any kind of movement or activity, it always goes to your feet," Margo explains. Other than the safety, the space is designed with mirrors for rehearsals. They also have black painted walls and curtain to cover the mirrors to transform the place into an intimate area for conferences and workshops or even poetry nights.
"When I moved in here in 2010. They asked me to direct a theatre production and it was difficult to find a place to rehearse that actors can be comfortable. Back then, I thought it would be nice to have your own place that could cater to anyone. So when the idea came to me, we pushed through," says Margo when asked about how she came up with the idea of creating a community space for talents.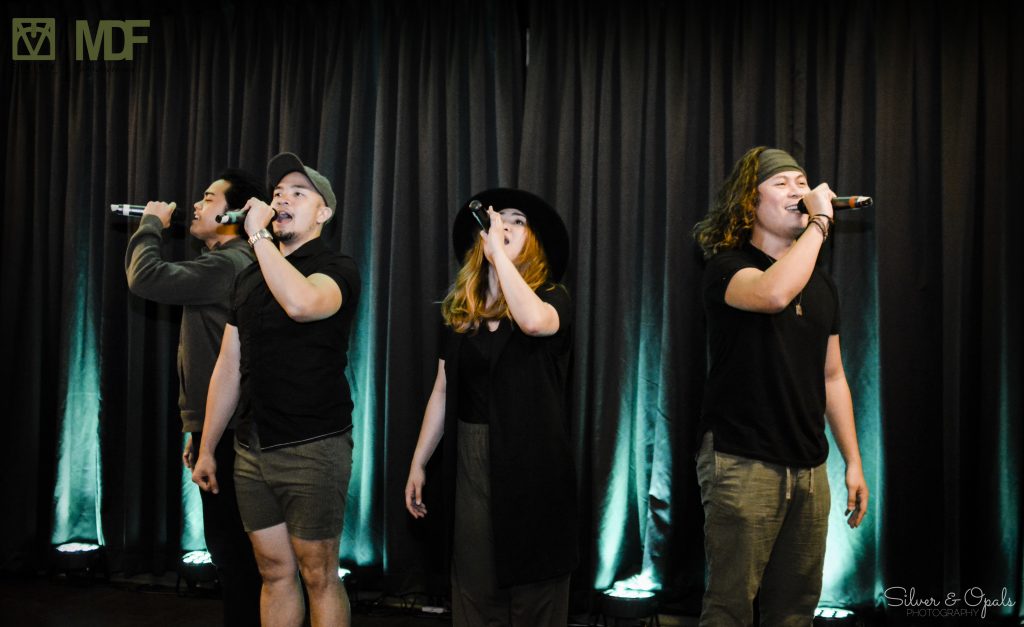 The founder wanted to create a space where everyone is free to express themselves and sure enough, she was able to provide us that. "Even in dancing and karate, you have to strengthen your core which is your stomach. Any kind of movement, anything that we do in life, it all starts in our hearts, which is our core," says Margo. "The reason that we call it Core is because for me you really need to strengthen the inside first before you can express yourself," she adds.
The Return of the Best-Tasting Lechon in Cebu, Rico's Lechon
Cebuanos, rejoice! Rico's Lechon makes a comeback in the city.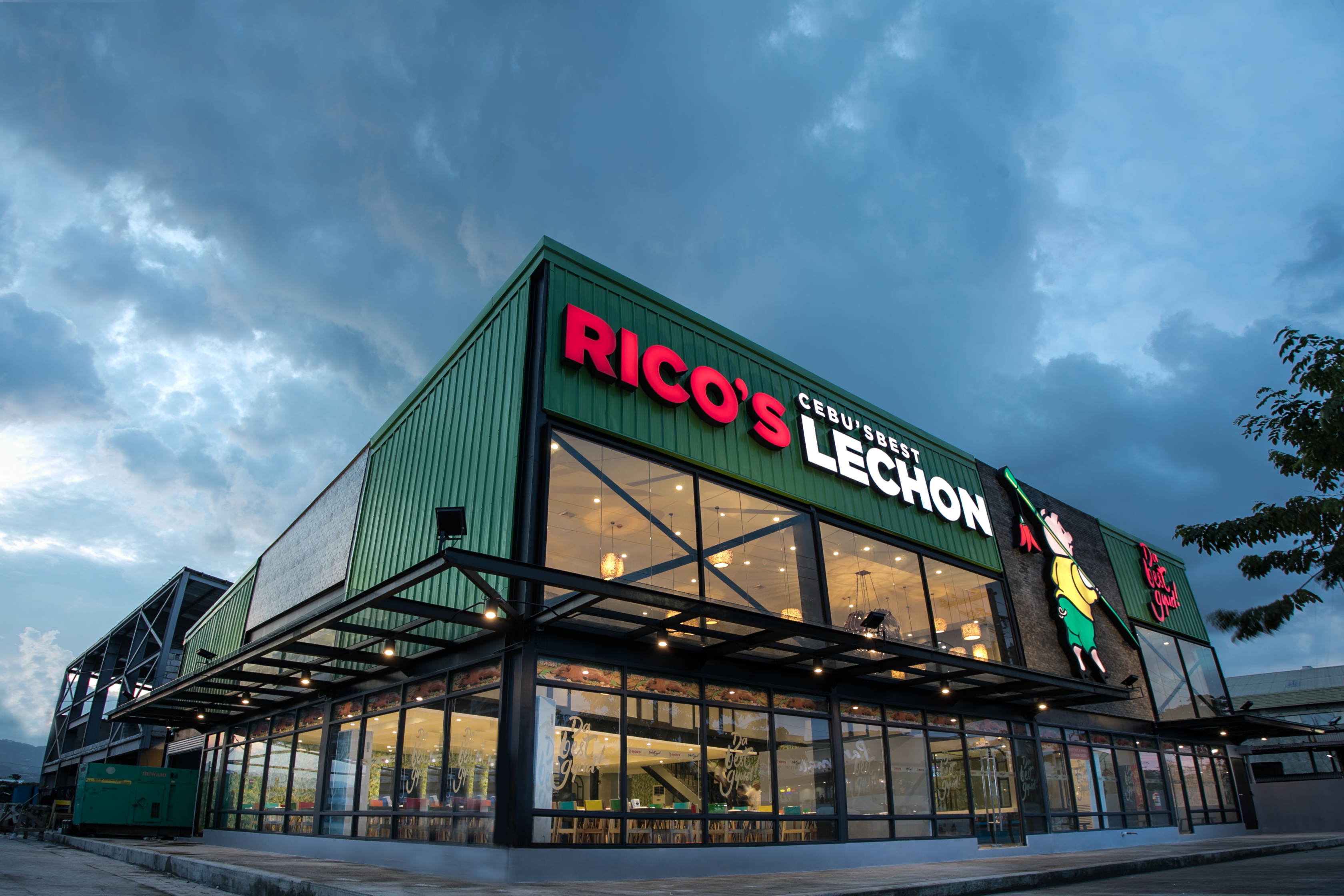 Several minutes to 11:00 on a cloudy Friday morning, a man clad in a pineapple print polo shirt stood in a tight circle of eager faces. His neutral-colored top contrasted with the boldness of their red uniforms. The man wore a serious look occasionally interrupted by a smile as he addressed his small crowd. He meant business. His hand gestures displayed a purposefulness that did not cause distraction but drew attention. The team huddle ended on a positive note as everyone placed their hands atop each other's in the middle of the circle and recited their chant for the day, smiling all the while. The man's smile was among the brightest, and it stayed that way for as long as he was in the room, welcoming people—young and old, foreign and local—to a restaurant that came back to serve the best tasting lechon in the city.
The man was Mr. George Pua, president of Meat Concepts Corporation and new owner of Rico's Lechon. And the restaurant was the biggest one in the chain, which started officially serving the public on June 28, 2019. George had his hands full even before the restaurant opened, but he seemed to have drunk from the well of never-ending energy and enthusiasm as he tirelessly talked with and offered friends and guests a smile. My colleague and I were two of its many recipients. In an exclusive interview in one of the restaurant's function rooms on the second floor, I learned that George's enthusiasm went beyond the successful opening of another business. He was happy to not only be eating Cebu's best lechon but also sharing it with his fellow and potential "lechon fanatics."
A Long-Time Love for Lechon
"Lechon fanatic," was what George called himself when he told us how his young self fell in love with the dish. "I lived in Baclaran, and every time I opened my window, it's all lechon. It's all lechon being paraded. Every time I opened my window I would see lechon and I would ask the maid to buy me ¼ kilo. Every time I opened my window." The repetition in his response left no room for doubt; he was—is—indeed a real lechon fan.
It was this love that brought him on a 5-day trip in the Queen City of the South six years ago, eating nothing else for lunch and dinner but lechon. He was on a mission: to taste the best lechon. He tried all brands he could get his hands on, even when it meant going as far as Talisay and Carcar. One store in the former, which was his host friend's favorite, secured the second spot in George's brief list of best lechon brands. Rico's Lechon came first.
George's list was no surprise. I'm not the biggest lechon fan—I don't crave it when I'm overseas—but I appreciate a great dish when I taste one, Rico's Lechon included. I liked how tender and flavorful the meat was that I didn't even have to dip it in sauce. The skin was not fatty and had just the right crispness, which saved me from feeling jaw pain because of excessive chewing. There was an added sense of gastronomic satisfaction from seeing how the lechon was chopped before it arrived at our table. I might have eaten more than what I intended to.
A Determined Man
George liked the tenderness of the lechon he tasted in Talisay, but the brand only offered the original variant whereas Rico's Lechon offered both original and spicy. "If you are a good businessman, or if you have a business acumen, you would want the original and the spicy," he said.
He soon met Enrico "Rico" Dionson, founder of Rico's Lechon. At that time, George only wanted to know the man who perfected the recipe to the best tasting lechon; he had no intentions of buying or franchising the brand. But he did ask him of potential plans to open a store in Manila, to which the latter responded with a firm no. Since then, George made it a point to eat at Rico's Lechon and chat with Rico every time he visited Cebu. The question of opening a branch in Manila would sometimes come up in these conversations. The third time it did, George took a different approach and asked whether he could instead franchise the brand. Rico was steadfast in his initial response.
Things started to take shape when a common friend reintroduced George to Rico in 2015. This connection solidified the former's love for lechon to the latter, who finally saw George as more than just a businessman eyeing a new venture. And in 2017, amid a busy night of setting up one of his restaurants and preparing for a flight to Japan the next day, George received an unexpected call from Rico. The call caught him off guard that he momentarily forgot who Rico Dionson was. "I should know him because he's in my phonebook," he said with a laugh. He picked up the call, and it was then that thoughts of eating Cebu's best tasting lechon in Manila became reality—Rico offered to sell the entire brand. George had no hesitation in saying yes.
Before the official contract signing in February 2018, George's Feng Shui master came to Manila to "read" him for the next year. George, who then wanted to know his compatibility with Rico as a business partner, asked his ninong to also do a quick reading of Rico. Rico consented. Then the reading happened. "You have a good heart, but you talk too much," George quoted.
Nevertheless, the Feng Shui master gave them his blessings and they soon signed a contract. By May of the same year, Meat Concepts Corp. took over the entire operations. In August, they opened their first Manila store in Bonifacio Global City; in September, Glorietta 1; October, Tiendesitas; November, UP Town Center; and in February 2019, SM Mall of Asia. It was a productive year for George.
"Old Cebu with a Twist"
The success of the great RICOmeback seemed to suggest that this year will be as busy, if not more, as the last. The brand's flagship outlet can accommodate 300 people and has four function rooms, whose names refer to the places where Rico's Lechon used to stand. "We wanted to be reminded of our roots," George explained.
George chose the location because it fits his criteria—not in Cebu City but near it. His friends' opinion, that the area is a new segment of progress in Mandaue, made decision making easier for him.
He was also very much involved in the conceptualization of the restaurant's interior design. He wanted to showcase the "Old Cebu with a Twist," so he incorporated elements of Sinulog into the restaurant. Instead of hanging buntings like people do during fiestas, which can look messy inside a confined space, George asked his Cebuano chair manufacturer to paint the backrests of chairs in bright yellow, green, apple blue, and red. "So, when you lay out the seating arrangement, you all see the different colors. It's like a bunting," he said.
Other Cebuano-made items included tables and hanging lamps. What I found most interesting about the restaurant's interior, however, was the lechon plate chandelier. George revealed that it was the last fixture added and its creation materialized mostly out of a desire to avoid wasting resource. George ordered these plates with the intent of using them for what they really were, but the vendor shipped them to him in the wrong size. Instead of complaining about what went wrong, George focused on the positive and asked his manufacturer to make a chandelier using his oversized lechon plates.
A Foodie's Menu
Rico's Lechon's expansion is evident not only in the restaurant's space but also in its menu. Other than their renowned lechon, they now serve more Filipino favorites like Special Boneless Bangus, Sizzling Lechon Sisig, Monggos, and Bicol Express. New additions to the list include Grilled Pork Belly, Sinigang na Baka at Baboy, Sisig Fried Rice, and Buttered Mixed Seafoods.
The new management may have tweaked the menu, but George promised that they did not and will never change the original lechon recipe. "There's no ego here. I always say [that] it's not who runs it or who owns it. It's just the way that you present it to be the best and only the best, and make people smile and happy. That's the most important thing. It doesn't matter who owns it anymore," he explained.
As a foodie, George understands the feeling of going to one's favorite restaurant and finding out—a true foodie will, almost always immediately—that the management changed their recipe. He does not want his food to be "bastardized," and he assured me that it will never happen in his restaurant.
George shared that he can be adventurous and instinctive when it comes to food. When he goes to a restaurant, he orders a lot and eats them all (food waste is a no-deal). He cited his recent solo travel to Spain as an example, where he ordered about 12 plates of Spanish food for lunch. All for himself. The look on his face as he was narrating this story told me that he still could not believe what he did. And on the 4th day, to change things a bit, he had lunch at KFC.
After sharing a good laugh, I decided to bring the interview to a close. I wished George sincere congratulations and expressed my anticipation for brighter days ahead. With his familiar smile, he thanked me then said: "I promise with all my heart, with all my mind, with all my power, [that] we will maintain the same taste of lechon."
Visit Rico's Lechon Mandaue at Unit F1 Jamestown, Mantawi International Drive, Mandaue City. They are open daily from 10:00 AM to 10:00 PM.
The Best Coffee Shops That Serve More Than Just a Hot Brew
A lawyer and the personality behind the blog Nindot Kaayo, Ethelbert Ouano shares his top picks for the coffee shops in the city that are worth visiting over and over again.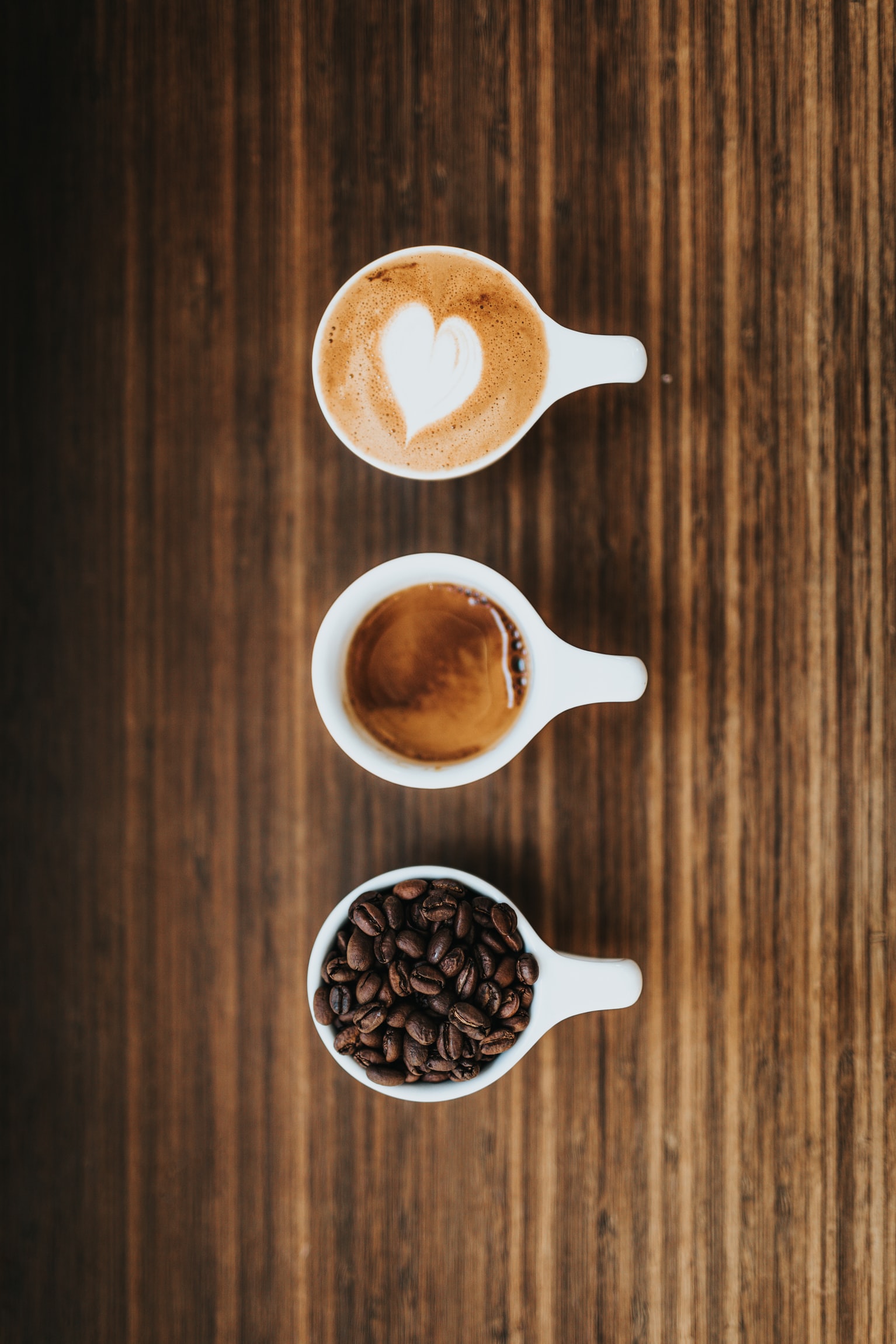 Once a morning brew that wakes us up to the day, coffee is now dominating cities around the world, day and night. while it may not be a modern discovery, the massive, upgraded resurgence of the coffee culture has completely permeated modern society that it has become more personal, a passion, and even a lifestyle.
Coffee shops sprang up across cities that, of late, we judge the vibrancy of a city by how plentiful the outlets of coffee houses it hosted. More often than not, coffee shops are markers of local gentrification; it sustains a bustling city. Not only are they trendy social hubs for great conversations, but they have also gained increased acceptability for professional meetings. Deals are best closed over a cup of joe.
Coffee is a more tenable social lubricant that encourages discussions, as well as stimulates creative thinking. The slow and crafted coffee culture evokes the artistry and creativity of both mavens and fans through a mindful coffee experience from pouring to sipping.
In Cebu, international coffee brands mushroom in the metro. Coffee Bean and Tea Leaf opened at least five stores last year in a robust expansion effort. Local Cebu designer Vito Selma is showcased in its forest wood-themed interiors at the Light Site Parc.
Starbucks Philippines offers drive thru services at its Axis Entertainment Avenue branch. It has also progressively offered new coffee trends, like the cold brew and even the coffee planner craze.
Cebu's very own Bo's Coffee features Philippine homegrown Arabica beans from Filipino farmers north and south of the country, while Coffee Dream highlights local Robusta beans from the coffee farms of Tuburan, Cebu.
The number of coffee shops opening in Cebu grows exponentially. More are offering not just the typical hot brew, but also other coffee inspirations and activities promotion coffee appreciation. These are five coffee shops in Cebu that are distinct in their hipster aesthetics, and culture-forward events and initiatives.
Cardinal Coffee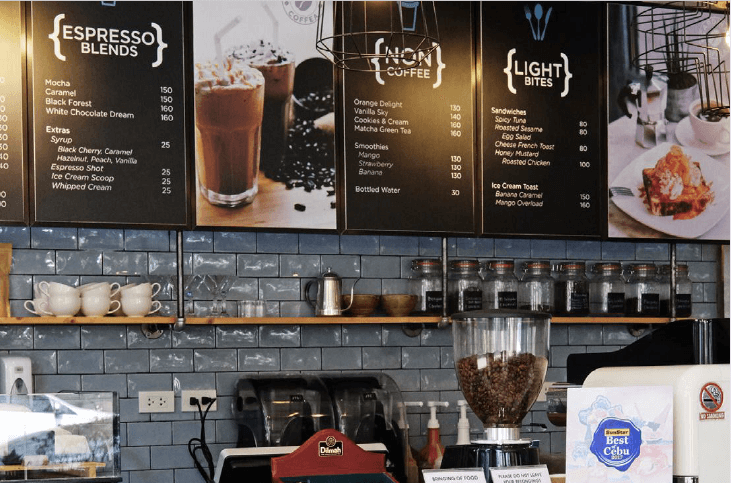 photography by Gia Mayola
Coffee comes in many different guises. Mostly, it can either be milky lattes, or intense concoctions like americanos and espressos. however you like your coffee, Cardinal Coffee has a perfect pair for itóit was first known as a successful bakery before it became a coffee shop. Cardinal Coffeeís Cheese Roll is one of the trending souvenir food items from Cebu.
Savory breads and pastries like their hearty chicken quiche and light-as-a-cloud cheese rolls go along very well with their more intense coffee. The milky variants purvey complimentary flavors more to sweet food, like their Yema Cake and Boston Cream Pie Cake.
Don Jose Avila St. corner Don Gil GarciaSt., Capitol Site, Cebu City
Open from 7:00 AM to 11:00 PM on
Monday to Thursdays, and 7:00 AM to
12:00 AM on Fridays and Saturdays
Linear Coffee Roasters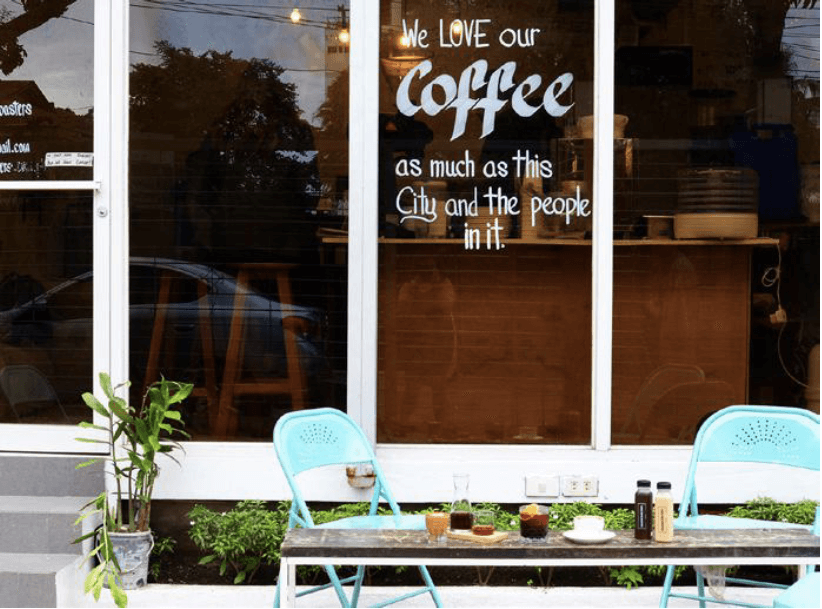 photography by Gia Mayola
Linear Coffee Roasters is a small specialty coffee shop with a big passion to evangelize their love for their beans. Once you are here, you are not just up for some special blends, but also for a quick coffee appreciation session with their devoted baristas. They double as personal coffee guides, eager to unravel the coffee preparation from harvest to cup.
Like anything else, the capacity to appreciate coffee is only limited by the profundity of knowledge a coffeephile has acquired.
BIG Hotel, Parkmall Drive
Open from 9:00AM to 6PM everyday except Mondays and Thursdays
12:00PM to 6:00PM on Mondays
7:00AM to 6:00PM on Thursdays
Coffee Prince Cebu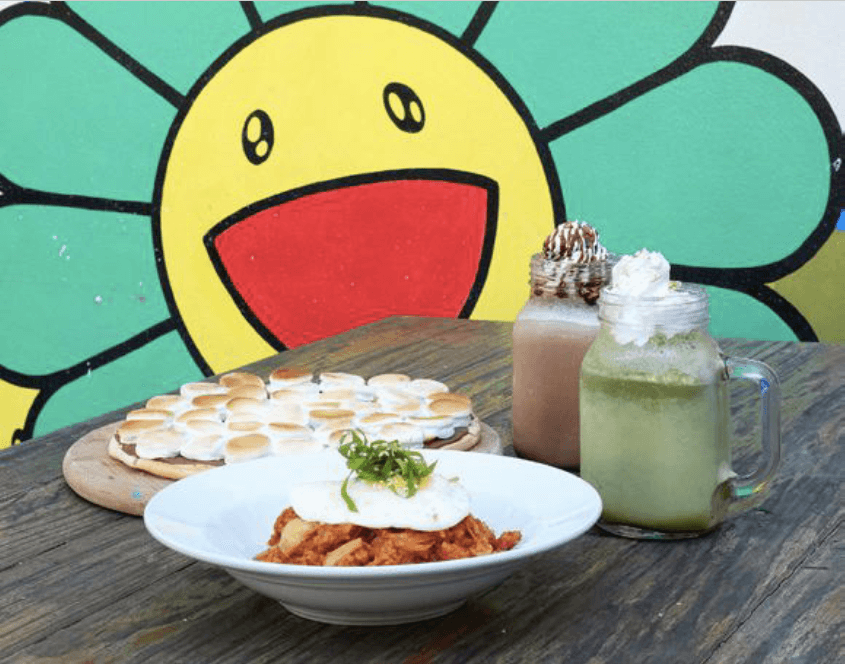 photography by Gia Mayola
Coffee Prince is a leader in introducing Korean-inspired coffee shops in Cebu. Since they opened in August 2014, they have gained loyal customers and expanded the refurbished old house that they occupied by providing an equally lovely patio and a terrace for alfresco dining. The picturesque area is complemented by their regular soulful events like the Poetry Night and Jam Sessions, and for their more competitive patrons, Coffee Prince also holds Slogos Night.
0246 Osmeña Blvd., Cebu City
Open from 7:00 AM to 3:00 PM everyday
Bicester Cafe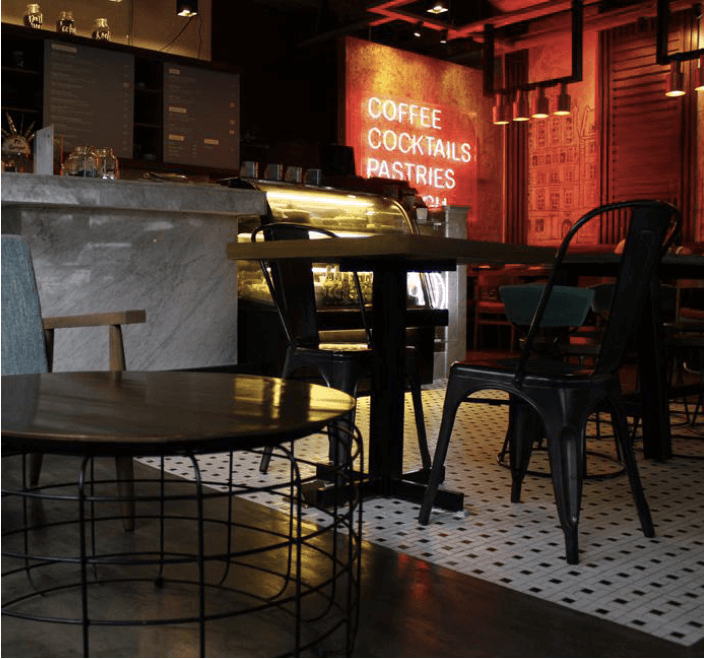 photography by Tristan Laput
Coffee is mostly associated with breakfast. Bicester Cafe cleverly makes breakfast available all day so that you can enjoy your coffee and breakfast, heavy or light, anytime without the trouble of waking up early in the morning. Bicester Cafe encapsulates the clean and bright high street vibe of Bicester Village in London, with a twist of neon lights.
Mahogany Place Arcade, Pope John Paul II Ave.,
Mabolo, Cebu City
Open from 7:00 Am to 10:00 PM on Mondays to
Saturdays, and 9:00 AM to 10:00 PM on Sundays
Drip and Draft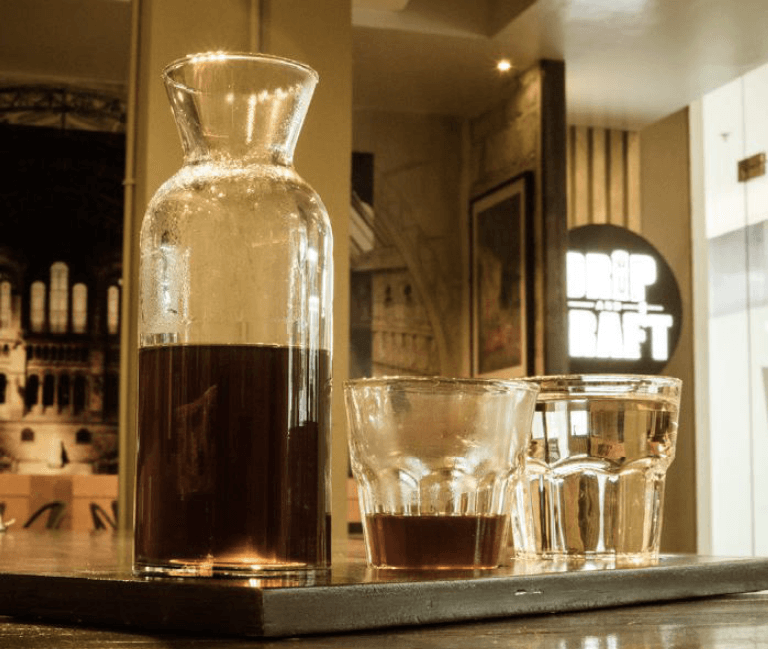 photography by Nath Ybañez
There is a place where the upper meets the downer, and it is called Drip and Draft. It's a hybrid store that offers both healthier specialty coffee beans—high grade single-origin coffee from Rwanda, Panama and Nicaragua—and locally crafted beers on tap. Now on its new location, Drip and Draft has ample space, a bar, and bigger and longer tables for groups. The place is ideal for some beer nights when you just want the booze and not the loud music in bars.
Streetscape, Paseo Saturnino,
Banilad, Cebu City
Open from 7:00 AM to 12:00 on Sundays
to Mondays, and 7:00 AM to 2:00 AM on
Fridays and Saturdays
The Ultimate Wine and Dine Experience at Enye
Find one of Mactan's hidden culinary treasures at the heart of Crimson Resort and Spa.