Inside Cebu's Hidden Oasis: Asmara Urban Resort and Lifestyle Village
Tucked inside one of Cebu's posh areas, Asmara Urban Resort and Lifestyle Village offers a quick escape from the city's daily grind and constant traffic.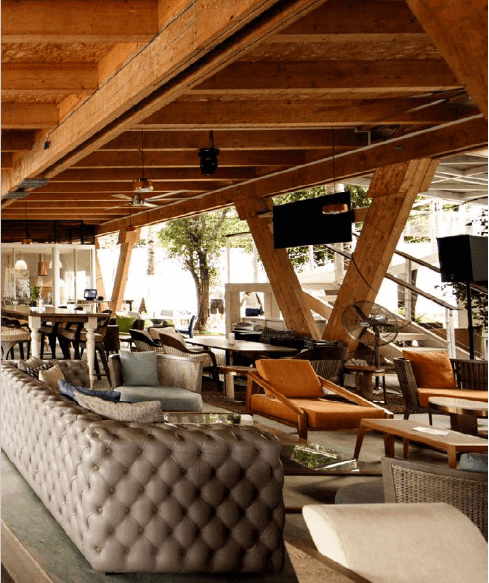 Photography by Pablo Quiza
This story is taken from our archives. Originally published in Zee Digital Vol. 2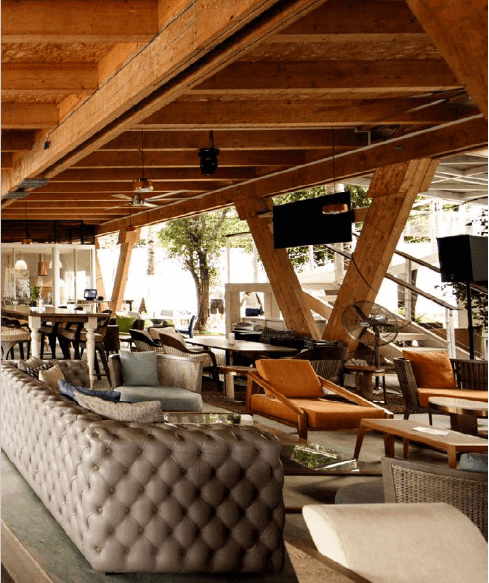 "I designed my first home concept in Rome back in 2000," Carlo begins. "In 2001, I designed the Atelier-A office in Rome. In 2004, I designed my country house near Rome. In Cebu, I designed and built one house in Mactan and one in Maria Luisa, in between 2008 to 2011. Let's just say that my creative energy was compressed for a while and since there has been a revolution in the planet—specifically Cebu—I decided to summarize my experiences in a new concept that should be very useful here and can be exported worldwide."
While he's a financial analyst by profession, many know Carlo Cordaro as a furniture designer. He's known to have created avant-garde designs, made with the hands of Filipino craftsmen and using natural resources found in the Philippines.
That said, designing a concept like Asmara Urban Resort and Lifestyle Village isn't too far off from what he has been doing for so many years. Asmara, as an urban resort, has several objectives — a multifunctional space dedicated to leisure, sports, good food, and, being Italian, a good aperitivo. It's also a space that can be used for business meetings, small theatre performances, art exhibitions, live performances and any activity that can create a gathering of friends. It opened in time for this year's World Cup, and for several weeks, the place roared with cheers, from fans of all nationalities, until the early hours.
Asmara is named after the city where he was born, a suggestion by his daughter Camilla. It is a city in Eritrea in northeast Africa, once an Italian colony, where he lived until he was 12 years old. Last year, the city of Asmara had been named a worldwide heritage site by UNESCO for its architectural and urban values. It is considered by many famous architects as The Modernist Secret City of Africa.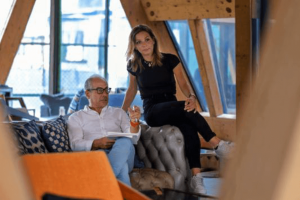 "Asmara is a beautiful city built through many years of civil war," Carlo explains. "The architecture and urban setup has been kept in tact. My grandmother was among the pioneers sent by the Italian government to scout new territories in 1892. She, my mother, and myself were born there. This is the reason, I guess, behind Camilla's thoughts when she told me: 'Dad, your story, your life, your memories and part of your soul belong to Asmara.' I confess that I was extremely emotional when she opened up my mind, and my heart, with this idea. We were removed violently in 1975 because of the civil war and the extremist communist regime who took over and nationalised any property. In one day, we lost three generations of work, memories, lifestyle friends, and sadly, my father was the only Italian killed during the first hours of the civil war."
"Osservare, capire, agire, Leonardo da Vinci said that. To observe existing details to understand its mechanics, and to develop your own idea. I never designed to copy, I can in fact always explain up to the last detail, because it is solely my own line of thought," he states. "Any building or house I design is a vision in my mind that I constantly review until no improvement can be done."
Asmara's main lounge is a big lanai, an open-air space where people can relax while being nestled on sofas scattered around, all from Cordaro's factory of course. Dominating the room is the large bar, while to the right of the entrance is the swimming pool where guests can take a dip, and to the left are the tennis and squash courts.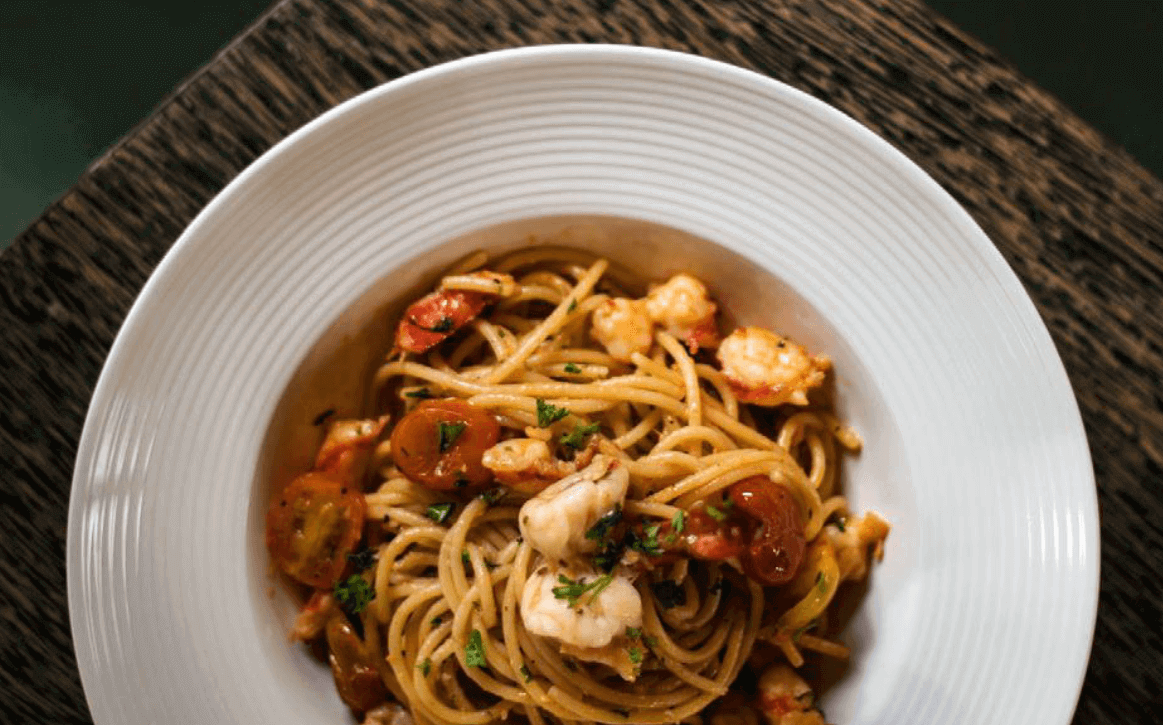 At Asmara, visitors can enjoy authentic Italian fare—Carlo shares that he even flew in a wood-fired oven all the way from Italy to ensure that their pizzas are cooked the right way. On any given day or night, customers mill through the impressive double doors, either to play tennis or swim or just to have cocktails. There is no dress code here,
loyal customers dine in their sports outfits, or enjoy beer by the pool in flip-flops. Like a casual country club that welcomes not just members, but anyone looking for company. "Everyone tells me that they really feel at home here," he shares."To make a new home for so many people really makes me more than happy. It means I was able to transfer my dreams and emotions in a space that people can be truly comfortable."
As a fast developing urban center with new buildings popping up in places you would least expect and a population count rising by the minute, Cebu's prosperity is both a bane and a blessing. Progress brings about the inevitable question of sustainability, the whole premise of utilising resources without taking more than necessary, the rejection of single use objects and creating things that will last for future generations.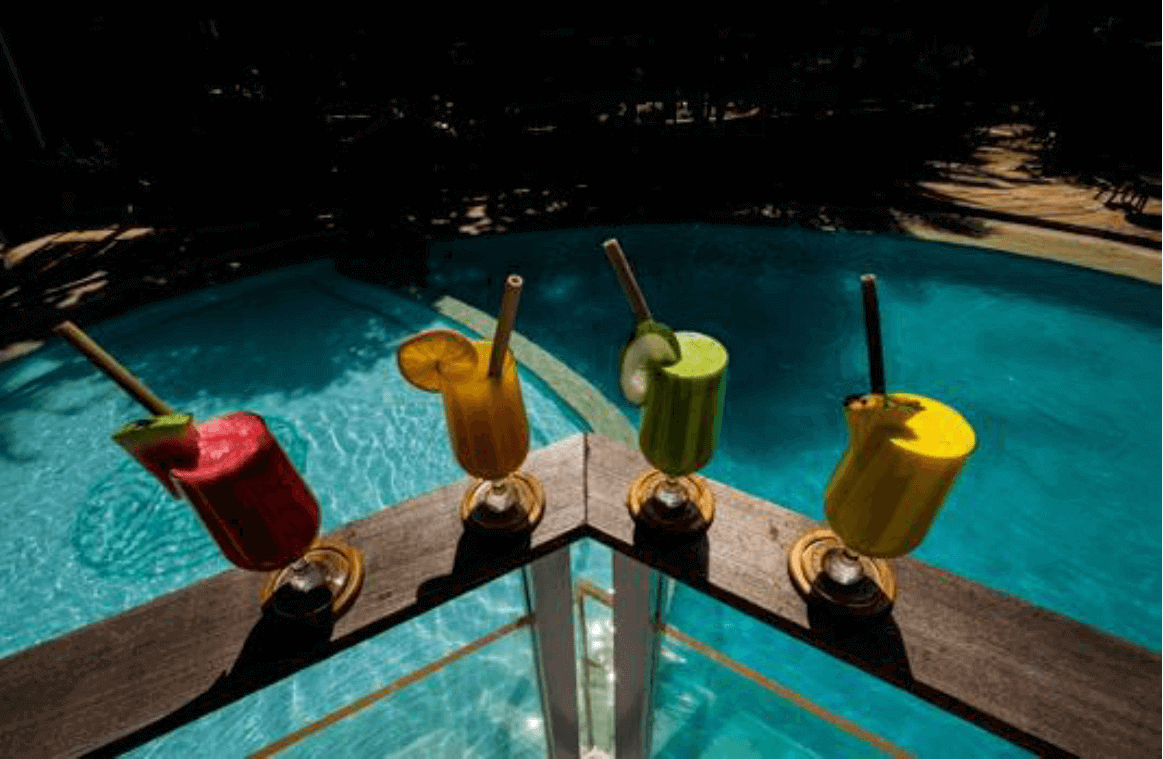 Asmara Urban Resort is a sustainable example of architecture in the area. The roof has a slight inclination so all the rainwater is collected and stored in two cisterns for recycling. He designed the reverse pyramid made of glass as a central structure to collect the water from the roof. "We can't survive without water and this building is sort of a wake-up call that saving and recycling water is a must," Carlo iterates. "Watching the rain falling inside the building is always an emotional moment for me," Carlo shares of his favorite spot in the structure. He shares that one day, a baby just sat down in front of it while it was raining, and she seemed to be contemplating the falling water. "This building will be useful for all adults and kids to create awareness about the water problem, and also to be a bit romantic on it."
Working together with the structural engineer, Cordaro followed a rule applied in some areas of the Philippines, where the building's height should be lower than the surrounding coconut trees. The wood structure is made of laminated lumber that makes the entire structure typhoon-proof and earthquake-proof, while keeping it light.
"To insert a building in a space is one of the most complicated issues," he continues. "So my rationale had to face several aspects: the aesthetics, engineering, city and government rules, functionality, costing, and most important to me, I had to design a building open to the public that offers an architectural experience and emotions."
When asked what he thought of Cebu's design landscape and how sustainable it is, Carlo replies, "It's useless to close the gate when the horses are already out, says an old farmer's proverb. Cebu's design landscape and zoning are super hot and debated in any Cebuano's daily conversation, I guess. I always see the glass half full, by the way, and this gave me the energy to create Asmara, a sort of provocation or wake up call as mentioned, where all the citizens start to feel responsible for their city."
He goes on to share that though it might not be easy to opt for more sustainable options after centuries of progress, it's best to start from small changes to the biggest ones. "I know the city administrators are well-aware, and already acting and proposing new infrastructures, but the private citizens also have to give their
contributions."
Asmara Urban Resort and Lifestyle Village has been open for only seven months, and it's quickly becoming a space where people can easily get together and take a breather from Cebu's fast-paced lifestyle.
"For 22 years, Cebu and the Cebuanos have hosted me safely and warmly, so I felt that I needed to give back to the city and its inhabitants through this contribution," Cordaro shares. "I'm not done yet," Carlo promises. "There's still a lot of things to do."
5 Things We Love About Nailplay, a Luxury Nailspa
Tucked into a quiet area in the hustle and bustle of Banilad, you can find a haven where you can look fabulous and fresh in one go.
Nailplay is a luxury nailspa that was a brainchild of five ladies, who wanted a place that was clean, had a relaxing ambience away from the city, and basically, was their own secret getaway.
Upon seeing the studio, a lush landscape is the welcoming sight. To get into the nailspa, guests have to cross a little wooden bridge, above a pond filled with koi fish. Immediately, it's obvious that a trip to Nailplay guarantees a relaxing experience.
Faye Louise Veloso, the woman who manages Nailplay, explains that the studio's overall concept is more in line with wellness.
"It's really a cross between an ordinary nail salon and a spa, so we refer to Nailplay as as Nailspa," Louise says.
The nailspa, as it's lovingly called, offers services such as their Luxury Urban Escape, which involves an hour of relaxation through their SpaPlay Mani and Footspa, followed by your choice of a deep back and shoulders massage, or their 30-minute hair treatment.
Of course, Nailplay also offers nail services, with a choice of regular or gel nail polish. For those who want a fancier take on nails, you may also get nail art done by their staff. To complement the massage and nails, try Nailplay's Signature Mink Eyelash Extensions These are lightweight and natural-looking, as it comes in three different lengths to match one's natural eyalashes. And, to round off the pamper session, they also offer eyebrow waxing and threading! There's no need to hop from one place to another to get all these services done.
For those who want to have bridal showers or a pamper-filled birthday bash, Nailplay also offers packages that fit the client's needs. The package includes the exclusive use of the venue for three hours, manicure and pedicure for all the guests and light catering for the event. During the event, guests may upgrade to any of the other services that the nailspa offers.
"It's been quite popular with bridal showers, but we recently hosted a children's birthday party," Louise shares. "I've been told the kids had a blast!"
Louise believes that Nailplay's venue plays a huge role in its success.
"The landscaping was done beautifully, and it doesn't even feel like you're in the heart of Cebu!" She says. "Our friendly beauty therapists are also what make Nailplay what it is—our top customer service is why our clients keep coming back."
While Louise is often between Cebu and Sydney, she shares that treating herself is as simple as taking the time to eat well, do some exercise, or get a footspa—at Nailplay, of course. Her personal favourite service though, is their Signature Mink Eyelashes.
"One of the beauty therapists even thought I had naturally long lashes," she recounts, "without realising I just had them done!"
While Nailplay has only one store in Cebu, Louise divulges that they have plans of expanding in the future.
"I think the wellness market in Cebu is ready for our luxury and boutique Nailspa services," she states. "Hopefully within the next five years, you'll see more Nailplay stores in similar unique locations."
Check out the video below to know the 5 Things We Love About Nailplay, or visit their website at www.nailplayphilippines.com.
<iframe width="560″ height="315″ src="https://www.youtube.com/embed/HaWipecGhE8″ frameborder="0″ allow="accelerometer; autoplay; encrypted-media; gyroscope; picture-in-picture" allowfullscreen></iframe>
These Four Women Show Us How They Empower Themselves Through Pole Fitness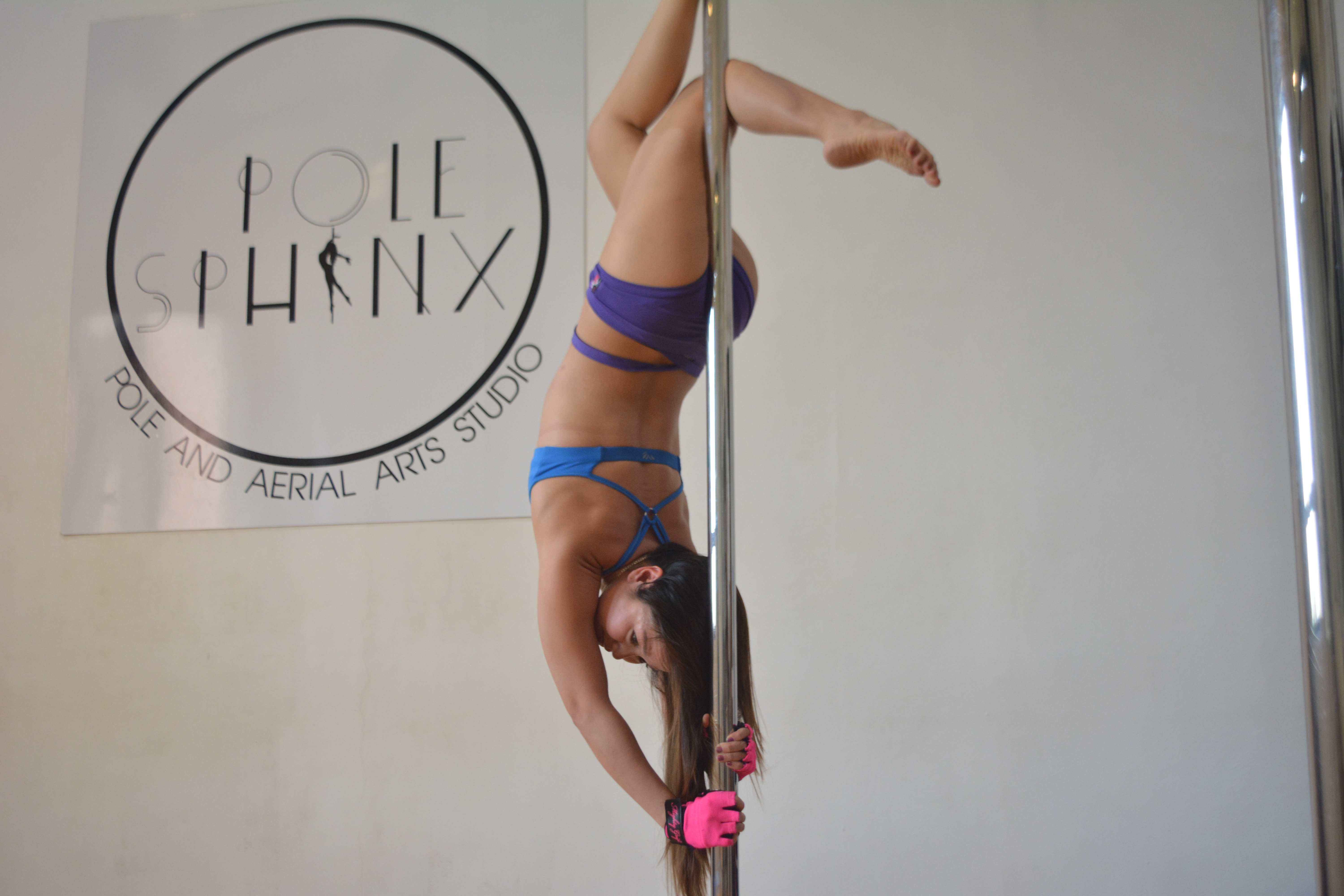 Charmaine, Jane, Ginie, and Ant are four women who take women empowerment on another level. With their daily morning routine of working their day jobs and attending to other matters, they all meet up in the afternoon to do one thing – Pole Fitness. Inside their studio, Pole Sphinx, they practice and teach other men and women about the beauty and grace of Pole Fitness and how it has helped them achieve much of what they are today.
Zee takes you inside their studio to fully know how these women empower others through Pole Fitness.
<iframe width="560″ height="315″ src="https://www.youtube.com/embed/LH-zKLUulHE" frameborder="0″ allow="accelerometer; autoplay; encrypted-media; gyroscope; picture-in-picture" allowfullscreen></iframe>
Rajo Laurel, Amina Aranaz-Alunan, and Bianca King Share Tips on How to Take Better Care of Your Clothes
To help keep your clothes in the best shape, check out these tips from Electrolux FashionCare Ambassador Rajo Laurel, along with the FashionCare Council members Amina Aranaz-Alunan and Bianca King.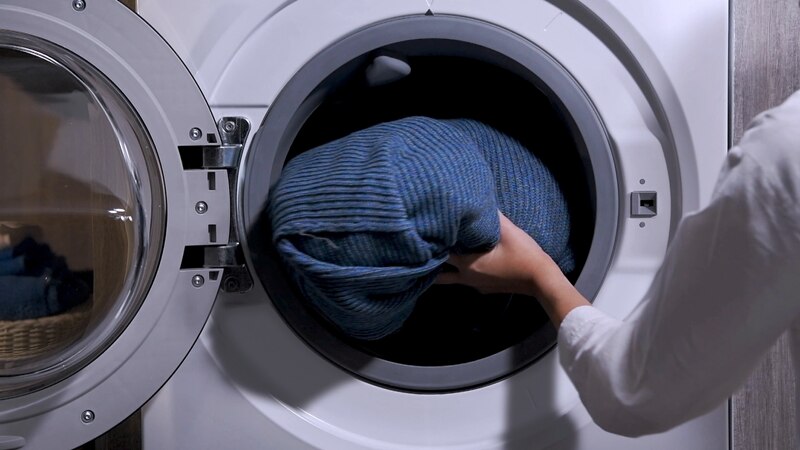 Wear it well without wearing it out! That is the fashion philosophy shared by Electrolux, a
leading global appliance company from Sweden, when it comes to clothes. You don't
need a lot of clothes to look stylish – just give them some TLC, especially when doing
your laundry.
To help keep your clothes in the best shape, check out these tips from Electrolux
FashionCare Ambassador Rajo Laurel, along with the FashionCare Council members
Amina Aranaz-Alunan and Bianca King. From washing to storing, these practical hacks
will help keep your clothes looking new for longer.
Check the Label
Acclaimed fashion designer Rajo Laurel shared that his number one rule when it comes
to caring for clothes is to check the care label, which teaches you everything from the
temperature, the kind of cycle and even instructions on drying, bleaching and ironing.
And if those laundry symbols look like hieroglyphics to you? Executive director and
teacher of SoFA Design Institute, and Creative Director of fashion accessories and bag
label ARANÁZ Amina Aranaz-Alunan's practical tip: print out a guide that explains the
symbols for laundry instructions.
Caring for White Shirts and Tops
A staple in anyone's wardrobe, the classic white tee is a great piece to build your
wardrobe around. It's easy to dress up and down, going from casual to business-chic.
To keep your white shirt looking new, before washing, unbutton your shirt including its
cuffs and collar. Check the label recommendations for care guidelines. Use a laundry
detergent that contains bleach to really make your whites, white.
And if your white shirt or polo gets wrinkled easily, check if your washing machine has a
Steam or Vapour Care setting – this relaxes the fibres and removes odours to bring back
that soft, fresh feel to your white top.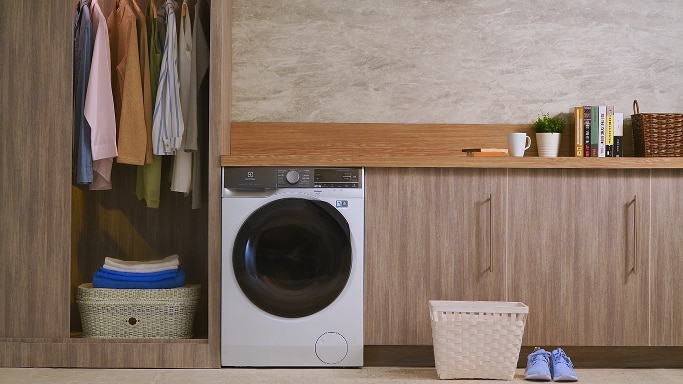 Caring for Colours
Having coloured pieces is a great way to make a look pop but they are also prone to
fading faster than dark or white clothing. To help make sure your coloured garments
don't lose their vibrance, sort your garments by colour before doing the laundry. Bright
clothes such as purples, reds and oranges can be washed together, so can bright blues
and greens. If a colour stands out on its own, consider washing it alone. Then check the
garment for stains and apply a small amount of liquid detergent to the stain and shake
gently in water. Turn your garments inside out to minimize rubbing of fibres. Choose a
low temperature and avoid hot settings that can cause fading. You can also use a gentle
wash cycle.
Caring for Jeans
Denim is durable but to make them last longer, especially the coloured and printed
denims or anything with a deep indigo wash, you need to give them extra special care.
The key to a long life is to wash at a low temperature and avoid over washing. First off,
be sure to wear your jeans for as long as possible before they are first washed to give
them a comfortable shape and a natural fade. Separate your jeans from white or other
brightly coloured clothes because they might bleed colour. Turn them inside out before
washing as well.
Dealing with Stains
The FashionCare Council members all share that it's best to deal with stains
immediately. Soak or try to wash them off right away. For food and wine stains, Laurel
shares that he uses salt and soda water on the stains before washing as these help to
lift the stains.
Here are some other helpful tips to remove common stains: For ink stains, blot the
stained area with alcohol using a clean cloth and rinse thoroughly. For coffee stains,
first try using cold water through the back of the stain for 10-15 minutes. If the stain is
not fully removed, use liquid laundry detergent and a little cold water, or try using dish
washing liquid. Gently rub the liquid detergent or dish washing liquid with your thumb to
loosen the stain for about five minutes.
Proper Storage
The FashionCare Council members also shared that storage can play a role in keeping
clothes looking their best. Model and actress, Bianca King advised people to keep their
closets neat so you have a full account of everything you own and to know which items
should be hung or folded (if it's a knit or weave). And speaking of hanging, Laurel and
Aranz-Alunan both mentioned the importance of using proper hangers – Laurel
mentioned avoiding those without foam defense as they could ruin the shape of clothes.
Another advantage of keeping a closet organized is it could help you plan your wardrobe
– you can rotate your pieces, as shared by Laurel, to help prolong their life.