In That Direction
Filmmaker Joanna Arong's latest project is her home, where she brings together contradictory concepts to create a space that embodies her personality, provides striking visuals, and welcomes like-minded personalities for a creatives' collective that sees no shortage of inspiration and fellowship.
Filmmaker Joanna Arong's latest project is her home, where she brings together contradictory concepts to create a space that embodies her personality, provides striking visuals, and welcomes like-minded personalities for a creatives' collective that sees no shortage of inspiration and fellowship.
With a career directing films that tackle cultural nuances and colorful personalities, Joanna Vasquez Arong is used to paying attention to detailed visuals. It's no surprise then that when it came to designing and constructing her two-storey home tucked into a sloping lot below her parents' house, she found herself constantly delivering input on how the finished project should look like.
"Rene must have so many complaints about me," she laughs, referring to her architect Rene Ybanez. "It was so funny with Rene because once we finally got the idea of what I more or less wanted, I was traveling a lot and everywhere I went, I'd be like, 'can we try this?' and he'd say 'oh no, not again.'" Joanna had contacted Rene after visiting Mesa at Ayala Center Cebu. "The minute I walked into the restaurant, I knew it was the look I wanted: a modern and industrial open feel but with a Cebuano or Philippine touch," she says. She'd then been living in her family's Mediterranean home when she decided to take advantage of the unused space below the house. Rene looks back on the process with amusement. "She gets ideas really easily. She goes abroad and sees something, and asks if that would work here. She gets inspiration from a lot of things, but then she also really knows what she wants."
Traveling a lot was a challenge during the first year of construction, but it also allowed her to see other places that contributed to how the house finally came to be. One such destination was in Chiang Mai, Thailand, where she stayed at the Rachamanka Hotel. "It was an amazing place and I said my house has to look like this. It was very low-key, very clean—modern and traditional at the same time."
It's a contradiction that might seem odd on paper, but comes together nicely in Joanna's home. Imposing wooden double doors, which were salvaged from an old chapel, leads into the slightly elevated receiving area that already affords sweeping views of the entire living space. The floor is covered in dark gray and white Machuca tiles, reminiscent of her grandmother's old house in Capitol where she grew up. Tucked into nooks are trinkets and artwork from local artists, while a large writing desk from Beijing sits in the middle of the space, framed by the hanging staircase that angles behind it. "People ask me if this is where my receptionist stays," Joanna jokes.
Two steps down are the kitchen and living rooms, which merit from the stunning vista of the valley below through the floor-to-ceiling windows. "I feel the kitchen plays a central role in the heart of the space," says Joanna. It was a realization that came while she was spending time in France with a French producer in his home to edit a film, and while visiting friends in the Hautes Alpes and Marseille. "We would all cook and eat together, and a lot of ideas flowed from those times. So I emailed Rene saying that we absolutely needed to make the kitchen bigger. Now it's a sharing experience. Everyone who's invited at my place must cook a dish at some point."
An open interaction of ideas is exactly what Joanna envisioned in her home, wanting to build a commune where creative types can come together to find inspiration in their surroundings and each other. "I decided to build an informal Old Fool Films studio here, which is the film company I founded with a former Thai banking colleague of mine," she says. The open layout and large informal sitting spaces allow a group of personalities to come in and exchange ideas or just find a quiet corner to work. There is, of course, a more practical side to it. "I'm now working on raising financing for my first fiction film The Sigbin Chronicles, and making films is such a collaborative process. I work with people from different backgrounds and nationalities, and during production, they will be spending a lot of time at my space."
While the movie is in the works, though, Joanna's friends are happy to enjoy the space for themselves. "Most of the time my friends come and we sit outside on the lanai and relax." The lanai proves to be an ideal spot to enjoy the sunset, with Joanna laying out woven straw mats on the wooden floorboards that were made from old electric posts. "Sometimes I have friends over, and they end up sleeping here."
Upstairs, a mini-library is composed of wooden shelves and a large daybed that enjoys a towering view over the space below. A metal bridgeway that leads into Joanna's bedroom curls around the rounded wall, a facet that might be one of the most interesting in the house. "It's actually a swimming pool from upstairs," Rene explains. "We had to develop around it, and I used it as a feature of the house."
The rounded structure makes for a seamless flow into Joanna's bedroom, which is done in a muted shade of blue that mimics the T'boli shades that cover up the bathroom, which she got from Francis Dravigny. "I love that detail. I got to visit the tribes, and it was very cool," Joanna shares. "I even used T'boli fabrics for some of the throw pillows." The wooden flooring was obtained from an old house, which has weathered charmingly and is featured in the library and viewing room as well.
Throughout the residence, items Joanna has amassed throughout her years of travel have found their own resting spot. A pair of puppets from Burma hangs from the staircase, while delicate Chinese lanterns in rich jewel tones are set against the weathered wood of the tables on the balcony. Throughout the space are art hung or propped up against the walls, a casual way to curate a collection that is primarily from local artists, like Brenda Fajardo and Imelda Cajipe-Endaya. "I was drawn to start searching for art that spoke to me, perhaps about the country or Philippine identity. I've acquired many of the paintings at my space during the journey of coming back home."
Perhaps the room that properly embodies Joanna's personality is the viewing room, which also doubles as her editing suite. Equipped with a large screen and proper acoustics, the technology is softened up with two rows of plush oversized seating and subdued colors. "People never believe me when I say it, but part of my job is really to watch as many films as possible. At the moment, I'm collaborating with a local scriptwriter, and we now spend time watching reference films for the horror film we are scripting," she says, emphasizing the room's importance to her work. "I was very particular with some of the details," Joanna admits. "Someone asked me if this was my dream place, and I never thought of it that way. This was the space I had, and it just happened." The dynamic approach to the design could have been what gave the space its welcoming air of being sophisticated yet unfussy, a clear creative outlet that has all the elements to make the artistic types feel right at home. But then again, maybe Joanna's hat as a director benefitted the construction. "The creative and executing process is so very similar to making a film. You somehow have a general idea of what you want at the start—and the final piece shifts and transforms along with the different experiences and collaborators you have at that period of time," she shares. "So in a way, I feel like this studio is the fourth film I've made." True enough, Joanna's home mimics her creations, bringing in culture and character into something visually stunning indeed.
by Shari Quimbo
photography Dan Douglas Ong
creative direction Doro Barandino
LADY CYCLISTS HIT THE ROADS AND SLOPES OF CEBU.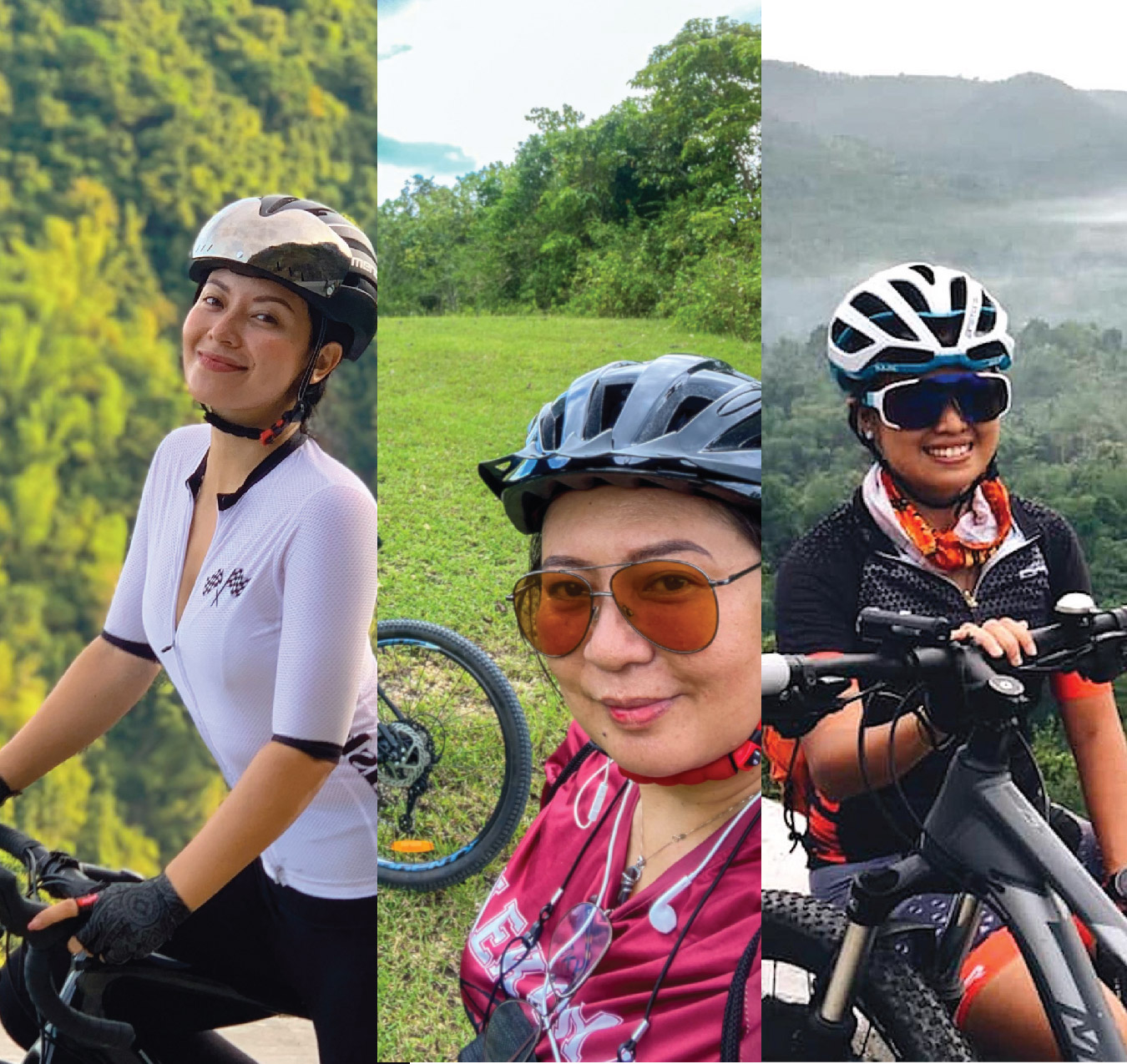 Cycling has been a growing sport and hobby for many years but it's popularity has erupted since the Covid pandemic.  People biking to work and for recreation is an everyday sight in Cebu.  More and more are joining the ride.  Many are quite serious about cycling.  I know three ladies who are among those who've gone long distances across Cebu.
How did you get into serious cycling?  What was your motivation?
Blinky de Leon.  Event Host, Product Endorser & Influencer
" I've been into cycling since I was a kid. A little backstory, I was around 10 years old when my dad surprised me with my first custom-made mountain bike. I still keep it until now, in fact I had it refurbished. It's the most sentimental thing I ever received since it was his way/gesture to catch up with me after not seeing each other for almost 6 yrs. My dad is based in Germany and he also loves cycling and makes his own bamboo bike."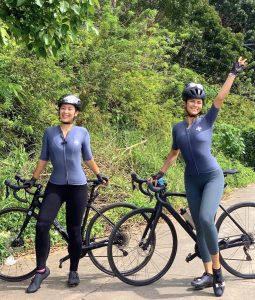 "Just a year ago though, my friend Gazini randomly, out of nowhere, picked me up from home to bike with her to the South of Cebu. I felt really excited and motivated to get back on track because it's very nostalgic and brings back so many great memories. And since then, the rest was history. We've been joining different groups, tried different routes and conquered different heights. I've met so many cyclists with very inspiring stories in the bike community who kept me feeling motivated too. I also look forward to the sights and the adventure that comes along with it."
Yumz Mariot. Branding & Marketing Consultant
"I used to bike along with rock and wall climbing. I am lousy with ballgames which is why. Our usual route were Talamban and Mactan but one time, managed to ship gears all the way to Dumaguete for a quick ride to Valencia, the next town located at a higher elevation. Those were days when I did it for fun and what bike I was using did not matter."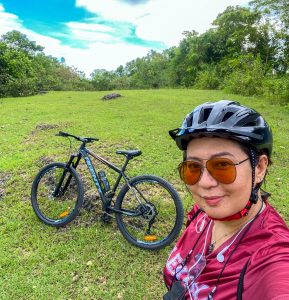 "Fast forward to 2021, a year after the pandemic lockdown began, I realized I have been lazy to do any fitness routine. Too caught up on juggling between house chores and Work from Home deliverables (I work as a Branding and Marketing Consultant), I started to feel my body needs to move as much as my brain does. A hysical fitness routine is as important as what I eat, or what I read or watch. So I decided to invest on a decent MTB, just very recently and got myself a much necessary restart. What motivates me even more is the area where I currently reside at. It is vast, fresh, green and safe for solo bikers like me."
Prime Sarino. Digital Media Creative
"I started biking as a young teenager and I got the idea to start it as an adult hobby 3 years ago. I was already into running and I thought it would be great to venture into another outdoor activity to keep me occupied after work hours and weekends. I was set to travel for a year so I had to put aside the idea first but came pandemic. We were all forced to stay put and everything was put on hold. Cycling became my diversion. My cyclists friends invited me to quick and short rides. I enjoyed my first 50km ride and the sceneries and routes most of all. It also helped channel a positive mindset during the hard hit season of the pandemic. Not to mention it's also another way to stay fit when we were forced into inactivity during the quarantine."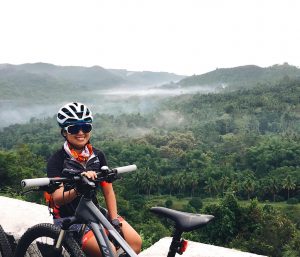 Next in Part 2, we ask the ladies about their cycling experiences and memorable moments…
by: Zen
Netflix Original Releases We're Excited for This August 2021. Part 3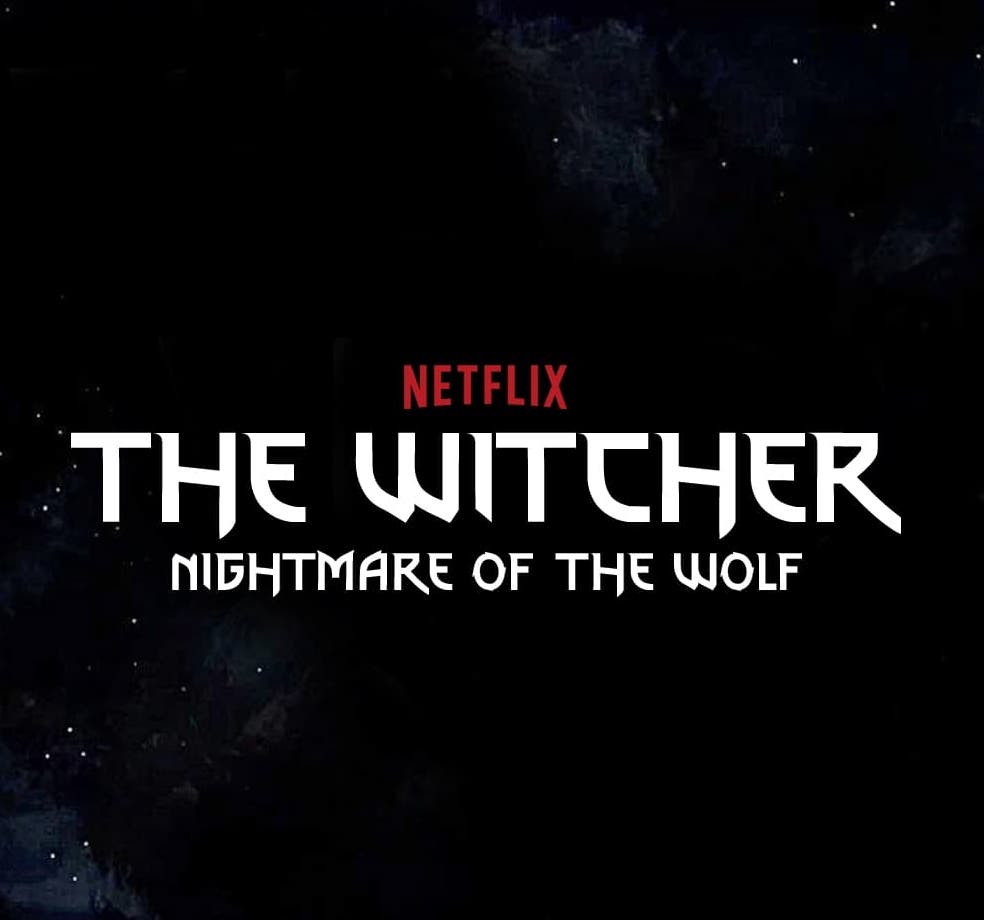 The Witcher: Nightmare of the Wolf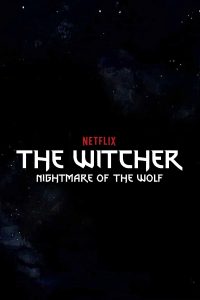 Coming to Netflix: August 23
Netflix's The Witcher series gets an anime prequel film focusing on the origin story of Geralt's mentor and fellow witcher Vesemir. While we're still waiting for the second season of the series, we're sure this film will be more than enough to tide us over.
He's All That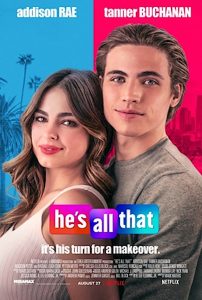 Coming to Netflix: August 27
From the director of Mean Girls comes another teen comedy starring TikTok star Addison Rae. He's All That is a remake of the 1999 film She's All That, proving Taylor Swift right in her theory of the 90's coming back stronger than ever.
Sparking Joy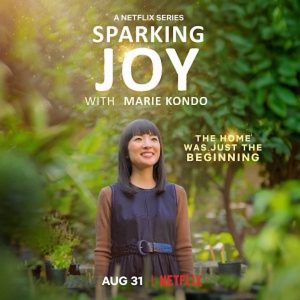 Coming to Netflix: August 31
We all remember when Marie Kondo helped us declutter our houses and better our lives with her hit show, Tidying Up With Marie Kondo. This August, she's back with another show called Sparking Joy which follows her helping people struggling to balance work and home life.
by: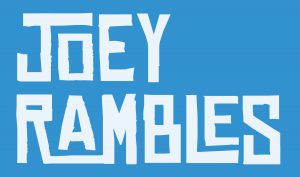 Netflix Original Releases We're Excited for This August 2021. Part 2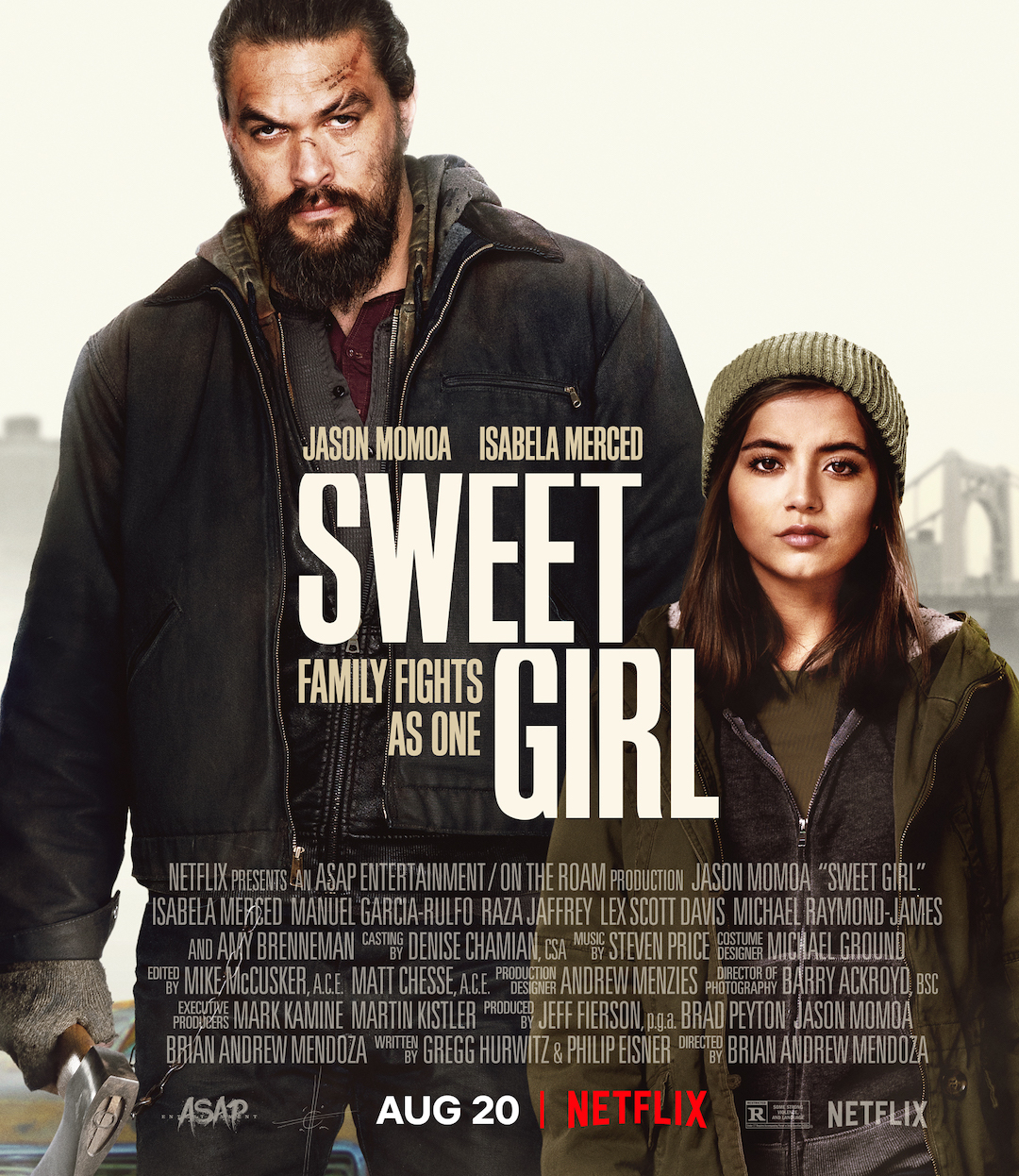 Here's the upcoming Netflix Originals we like for mid-August.  Great fun, exciting, and binge-worthy Netflix original releases.
Sweet Girl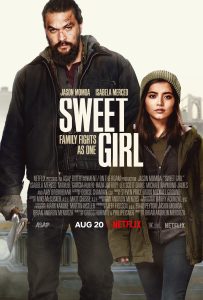 Coming to Netflix: August 20
This is another Netflix action thriller film we're excited for. This film stars Jason Momoa as a devastated husband determined to avenge his wife's death while protecting his daughter and is sure to put us on the edges of our seats the whole way through.
The Chair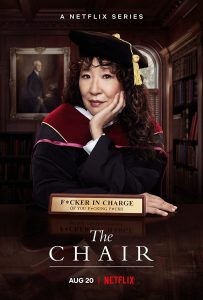 Coming to Netflix: August 20
Sandra Oh stars in this upcoming comedy-drama miniseries as the new chair of the English department at a major university, struggling to meet the demands and expectations of her new position. We're sure this is another great binge-watch from Netflix.
The Loud House Movie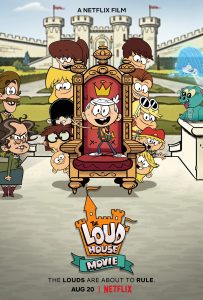 Coming to Netflix: August 20
The popular Nickelodeon animated series gets a film which features the characters of the series on a holiday trip to Scotland. This film is perfect if you're a fan of the series or you've got kids who are.
by: