Get the Home of Your Dreams with Modernbrands Inc.
Your dream home is a step closer, now that Modernbrands Inc. Cebu is open!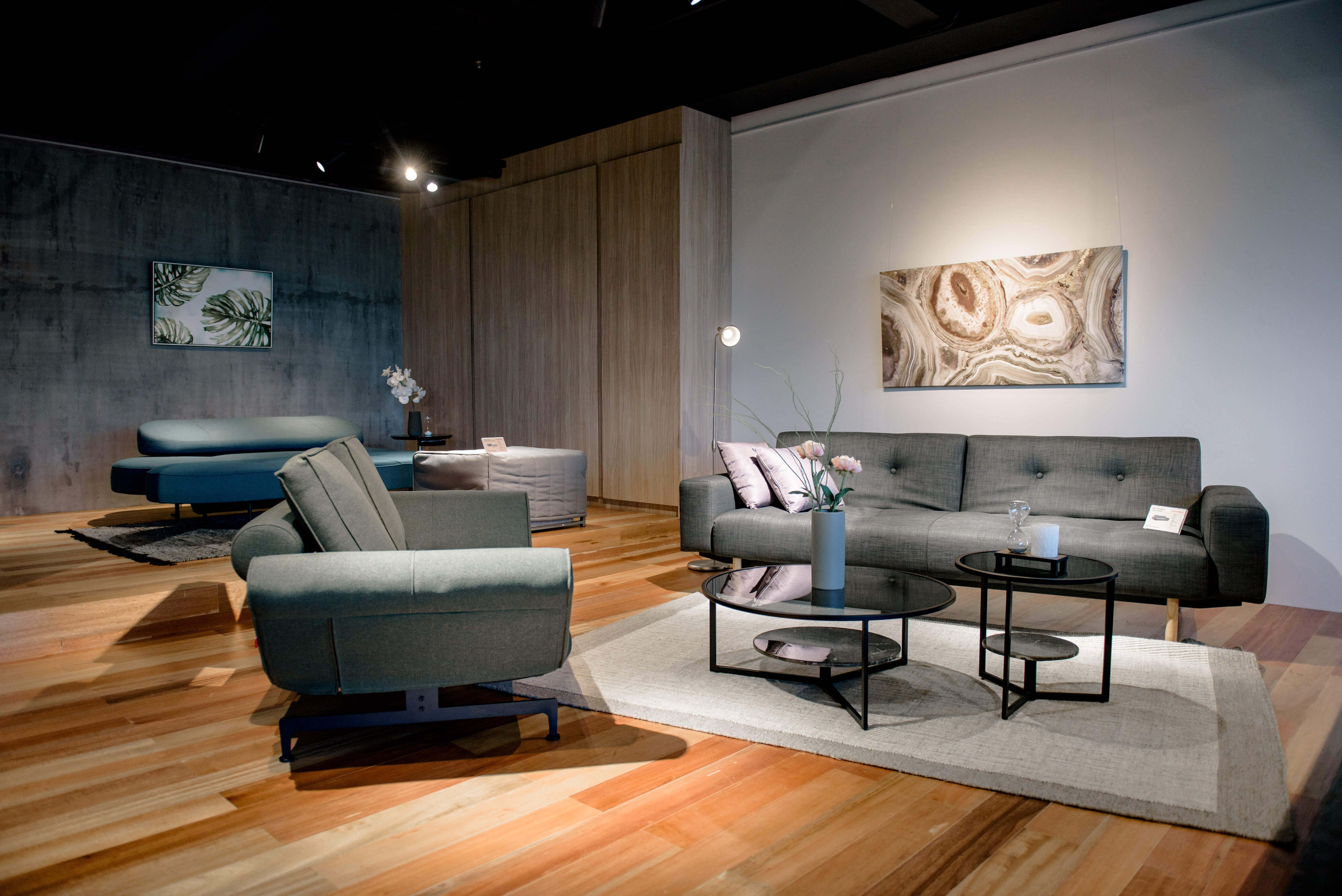 It's all too common for childhood dreams to fade away in the wake of adulthood, but one tends to remain: the dream of building one's own house. Many of us had visualized this house on lined paper as kindergartners, often with emphasis on size. When we got a little bit older, we progressed to vision boards created with magazine cutouts, or Pinterest. This iteration would include details about location and interior design. By the time the law of attraction works its wonders and we begin to build, or design—if the structure already exists—our dream house, we'll have realized that there are many other variables to consider. A good flow is one, the market is another. How do we move through the space? What pieces of furniture fill the space? Where can we buy highly durable and aesthetically pleasing furniture?
Shirley Go found the answer to the last question the hard way. When she built her house in 2010, she struggled to find furniture in the city that doesn't sacrifice the quality and comfort that she wanted. This frustration brought her to Manila, where she discovered Modernbrands Inc. and met its Assistant General Manager , Anne Young.
Modernbrands Inc. is a lifestyle furniture company that curates products from nine brands from Europe, North America, Australia, and Asia. Their collections feature kitchen, wardrobe, furniture, and home decor pieces. Each possess the three qualities that the company looks for in a product: it looks nice, it provides its function, and it lasts for a long time. Together, these qualities drive the company in its pursuit to offer the everyday Filipino the satisfaction of tasteful living, which Anne defines as "the feeling of delight, joy and excitement of going home to your private space."
Having been living a tasteful life since then, Shirley felt the need to introduce the brand to other homebuilders and furniture shoppers in Cebu. She explains that "the price is not that cheap compared to China, but reasonable enough for what you get […] As I always say, you don't compare an Apple with a China phone; you don't get an Apple product with a China price." It just so happened that the brand had already been thinking of branching outside of Manila. So, when Shirley approached her friend Anne, things immediately took shape. Anne's team went around Cebu to research the market. And in April 2019, Modernbrands Cebu opened the doors to its new home on the second floor of the Design Center of Cebu along A.S. Fortuna in Mandaue.
The opening of Modernbrands Cebu cuts out all the hassle of having to go to Manila and spending tons on freight transportation. Shoppers now have more options to choose from. In terms of product line-up, however, the branch believes that less is more.
"It's a usual thing when you go to a furniture store [that] everything is too much. So, sometimes, at the end of the day, it's like–" "Nevermind," Anne finishes Shirley's sentence with a 'what can you do' gesture with her hands. "Nevermind. You don't need that much choices," Shirley says. "You just need good ones," Anne adds. The seemingly effortless way that both women complete each other's thoughts tells me how well they know each other. There is something heartwarming with a partnership built on a friendship like theirs
Modernbrands Cebu houses collections from two of the company's brands: Innovation Living and Novacucina. The former is a renowned Danish sofa bed specialist. Its product line-up boasts designs that are nonconformist and space-optimizing. The branch's sales representative and designer demonstrated how to convert the sofas to single or double beds, which highlighted the multifunctionality that is true of the brand to everyone who attended the open house on July 18, 2019. Unlike other furniture stores, the team encourages people to sit on each sofa. So, potential buyers would know whether a certain sofa fits their needs and preferences. With Innovation Living, the risk of buyer's remorse is never in the picture.
Novacucina is an Italian brand that specializes in modular designs for the modern kitchen. Collections have yet to arrive in the showroom when we visited, but considering the company's approach to brand curation, there's no wonder that this brand will also deliver and impress.
When asked which piece from their opening collection is their favorite, Shirley immediately responded, "It's the bragi." The Bragi lounger sofa is convertible into a chaise lounge (it only takes three steps), and offers an optional headrest and integrated side table. Its high resilient mattress has a pocket spring core, which means that the mattress holds its shape and support better over time.
Anne, on the other hand, chose the Splitback. "It's designed 15 years ago and it never goes out of date. It's truly a timeless design piece. It's also one of the most flexible sofa beds available in terms of design and function," she supplies.
The question of longevity is one deciding factor in shopping for new pieces of furniture. After all, a furniture is an investment. Anne's favorite piece, along with the others in the collection, is proof of the forward-thinking nature of Modernbrands and the brands it houses. Its entry into Cebu's furniture design and shopping scene will surely help solidify the province's status as a global furniture hub.
And if you're wondering what to do to turn your vision board houses into reality, at least interior-wise, Anne says, "Do [your] research. Check the materials and craftsmanship then invest on furniture pieces that would look good even after 5 years." Furniture pieces are expensive but if you're going to spend for one anyway, you might as well get something—and more—out of it. Shirley adds, "Don't settle for what is just enough for you. You have to think long-term because at the end of the day, it's your house, [and the furniture is] something that you will sit on every day."
As our conversation came to an end, my mind conjured the image of my favorite piece in the collection, the Filuca, and I thought, "That is something I could sit and sleep on every day."
Visit the Modernbrands Cebu showroom at 2/F Design Center of Cebu, A.S. Fortuna corner P. Remedio St., Banilad, Mandaue City. They are open Monday through Saturday, from 10:00 AM to 7:00 PM.
5 Things We Love About Nailplay, a Luxury Nailspa
Tucked into a quiet area in the hustle and bustle of Banilad, you can find a haven where you can look fabulous and fresh in one go.
Nailplay is a luxury nailspa that was a brainchild of five ladies, who wanted a place that was clean, had a relaxing ambience away from the city, and basically, was their own secret getaway.
Upon seeing the studio, a lush landscape is the welcoming sight. To get into the nailspa, guests have to cross a little wooden bridge, above a pond filled with koi fish. Immediately, it's obvious that a trip to Nailplay guarantees a relaxing experience.
Faye Louise Veloso, the woman who manages Nailplay, explains that the studio's overall concept is more in line with wellness.
"It's really a cross between an ordinary nail salon and a spa, so we refer to Nailplay as as Nailspa," Louise says.
The nailspa, as it's lovingly called, offers services such as their Luxury Urban Escape, which involves an hour of relaxation through their SpaPlay Mani and Footspa, followed by your choice of a deep back and shoulders massage, or their 30-minute hair treatment.
Of course, Nailplay also offers nail services, with a choice of regular or gel nail polish. For those who want a fancier take on nails, you may also get nail art done by their staff. To complement the massage and nails, try Nailplay's Signature Mink Eyelash Extensions These are lightweight and natural-looking, as it comes in three different lengths to match one's natural eyalashes. And, to round off the pamper session, they also offer eyebrow waxing and threading! There's no need to hop from one place to another to get all these services done.
For those who want to have bridal showers or a pamper-filled birthday bash, Nailplay also offers packages that fit the client's needs. The package includes the exclusive use of the venue for three hours, manicure and pedicure for all the guests and light catering for the event. During the event, guests may upgrade to any of the other services that the nailspa offers.
"It's been quite popular with bridal showers, but we recently hosted a children's birthday party," Louise shares. "I've been told the kids had a blast!"
Louise believes that Nailplay's venue plays a huge role in its success.
"The landscaping was done beautifully, and it doesn't even feel like you're in the heart of Cebu!" She says. "Our friendly beauty therapists are also what make Nailplay what it is—our top customer service is why our clients keep coming back."
While Louise is often between Cebu and Sydney, she shares that treating herself is as simple as taking the time to eat well, do some exercise, or get a footspa—at Nailplay, of course. Her personal favourite service though, is their Signature Mink Eyelashes.
"One of the beauty therapists even thought I had naturally long lashes," she recounts, "without realising I just had them done!"
While Nailplay has only one store in Cebu, Louise divulges that they have plans of expanding in the future.
"I think the wellness market in Cebu is ready for our luxury and boutique Nailspa services," she states. "Hopefully within the next five years, you'll see more Nailplay stores in similar unique locations."
Check out the video below to know the 5 Things We Love About Nailplay, or visit their website at www.nailplayphilippines.com.
<iframe width="560″ height="315″ src="https://www.youtube.com/embed/HaWipecGhE8″ frameborder="0″ allow="accelerometer; autoplay; encrypted-media; gyroscope; picture-in-picture" allowfullscreen></iframe>
These Four Women Show Us How They Empower Themselves Through Pole Fitness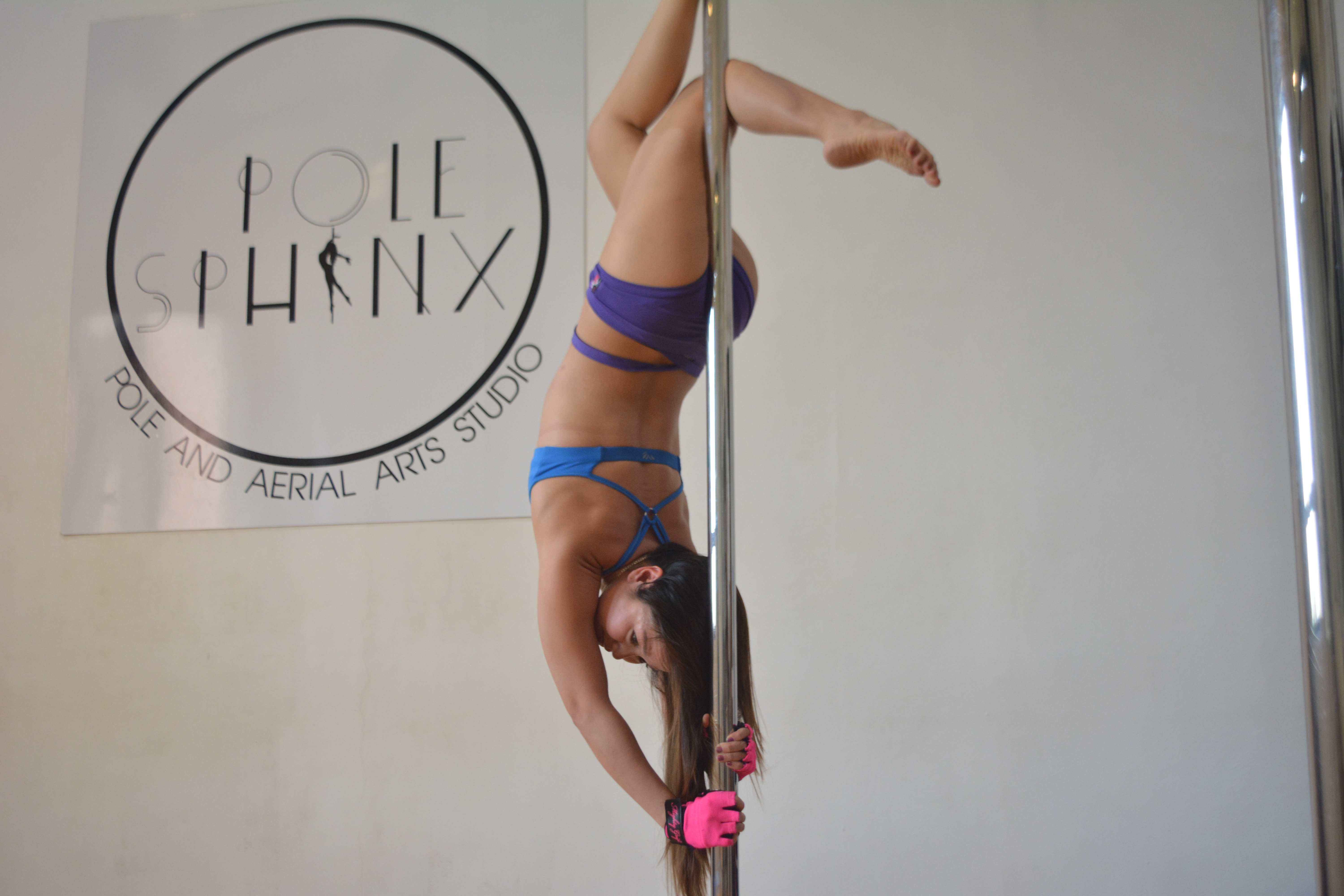 Charmaine, Jane, Ginie, and Ant are four women who take women empowerment on another level. With their daily morning routine of working their day jobs and attending to other matters, they all meet up in the afternoon to do one thing – Pole Fitness. Inside their studio, Pole Sphinx, they practice and teach other men and women about the beauty and grace of Pole Fitness and how it has helped them achieve much of what they are today.
Zee takes you inside their studio to fully know how these women empower others through Pole Fitness.
<iframe width="560″ height="315″ src="https://www.youtube.com/embed/LH-zKLUulHE" frameborder="0″ allow="accelerometer; autoplay; encrypted-media; gyroscope; picture-in-picture" allowfullscreen></iframe>
Rajo Laurel, Amina Aranaz-Alunan, and Bianca King Share Tips on How to Take Better Care of Your Clothes
To help keep your clothes in the best shape, check out these tips from Electrolux FashionCare Ambassador Rajo Laurel, along with the FashionCare Council members Amina Aranaz-Alunan and Bianca King.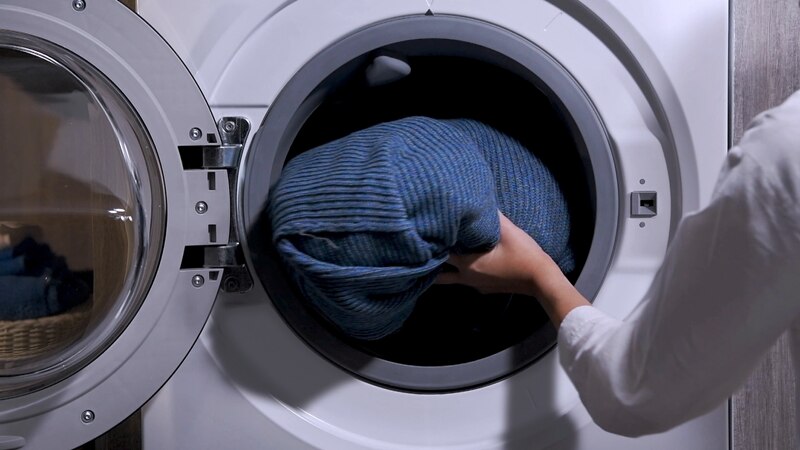 Wear it well without wearing it out! That is the fashion philosophy shared by Electrolux, a
leading global appliance company from Sweden, when it comes to clothes. You don't
need a lot of clothes to look stylish – just give them some TLC, especially when doing
your laundry.
To help keep your clothes in the best shape, check out these tips from Electrolux
FashionCare Ambassador Rajo Laurel, along with the FashionCare Council members
Amina Aranaz-Alunan and Bianca King. From washing to storing, these practical hacks
will help keep your clothes looking new for longer.
Check the Label
Acclaimed fashion designer Rajo Laurel shared that his number one rule when it comes
to caring for clothes is to check the care label, which teaches you everything from the
temperature, the kind of cycle and even instructions on drying, bleaching and ironing.
And if those laundry symbols look like hieroglyphics to you? Executive director and
teacher of SoFA Design Institute, and Creative Director of fashion accessories and bag
label ARANÁZ Amina Aranaz-Alunan's practical tip: print out a guide that explains the
symbols for laundry instructions.
Caring for White Shirts and Tops
A staple in anyone's wardrobe, the classic white tee is a great piece to build your
wardrobe around. It's easy to dress up and down, going from casual to business-chic.
To keep your white shirt looking new, before washing, unbutton your shirt including its
cuffs and collar. Check the label recommendations for care guidelines. Use a laundry
detergent that contains bleach to really make your whites, white.
And if your white shirt or polo gets wrinkled easily, check if your washing machine has a
Steam or Vapour Care setting – this relaxes the fibres and removes odours to bring back
that soft, fresh feel to your white top.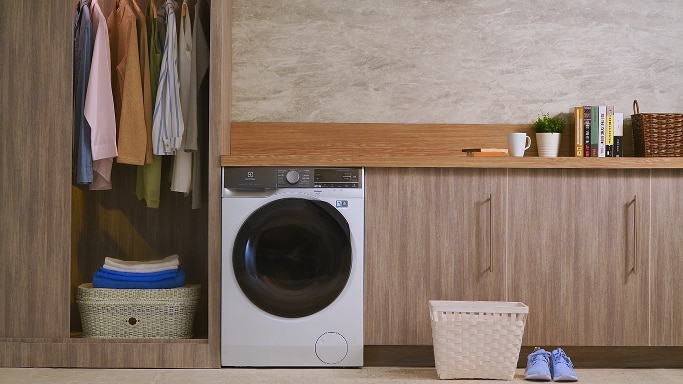 Caring for Colours
Having coloured pieces is a great way to make a look pop but they are also prone to
fading faster than dark or white clothing. To help make sure your coloured garments
don't lose their vibrance, sort your garments by colour before doing the laundry. Bright
clothes such as purples, reds and oranges can be washed together, so can bright blues
and greens. If a colour stands out on its own, consider washing it alone. Then check the
garment for stains and apply a small amount of liquid detergent to the stain and shake
gently in water. Turn your garments inside out to minimize rubbing of fibres. Choose a
low temperature and avoid hot settings that can cause fading. You can also use a gentle
wash cycle.
Caring for Jeans
Denim is durable but to make them last longer, especially the coloured and printed
denims or anything with a deep indigo wash, you need to give them extra special care.
The key to a long life is to wash at a low temperature and avoid over washing. First off,
be sure to wear your jeans for as long as possible before they are first washed to give
them a comfortable shape and a natural fade. Separate your jeans from white or other
brightly coloured clothes because they might bleed colour. Turn them inside out before
washing as well.
Dealing with Stains
The FashionCare Council members all share that it's best to deal with stains
immediately. Soak or try to wash them off right away. For food and wine stains, Laurel
shares that he uses salt and soda water on the stains before washing as these help to
lift the stains.
Here are some other helpful tips to remove common stains: For ink stains, blot the
stained area with alcohol using a clean cloth and rinse thoroughly. For coffee stains,
first try using cold water through the back of the stain for 10-15 minutes. If the stain is
not fully removed, use liquid laundry detergent and a little cold water, or try using dish
washing liquid. Gently rub the liquid detergent or dish washing liquid with your thumb to
loosen the stain for about five minutes.
Proper Storage
The FashionCare Council members also shared that storage can play a role in keeping
clothes looking their best. Model and actress, Bianca King advised people to keep their
closets neat so you have a full account of everything you own and to know which items
should be hung or folded (if it's a knit or weave). And speaking of hanging, Laurel and
Aranz-Alunan both mentioned the importance of using proper hangers – Laurel
mentioned avoiding those without foam defense as they could ruin the shape of clothes.
Another advantage of keeping a closet organized is it could help you plan your wardrobe
– you can rotate your pieces, as shared by Laurel, to help prolong their life.