Holy Week Must-Haves
Going on a trip? Look stunning and stylish on your Holy Week trip with these must-haves.
There are plenty of ways to spend the Holy Week. Some people prefer to stay at home and fast while some people prefer to go out of town to spend the week. Contrary to the belief that traveling during this time is risky because of the superstition that evil spirits are lurking amongst us, most people actually enjoy going to beaches or mountains to have a fun and relaxing time with their family or friends during the long holiday.
Of course, planning the trip took some time for you and you're cramming on your shopping on what things you need to bring with you on your vacation. That is why we listed a couple of things that you must pack with you on your trip because we want you to look good and stylish during this Holy Week.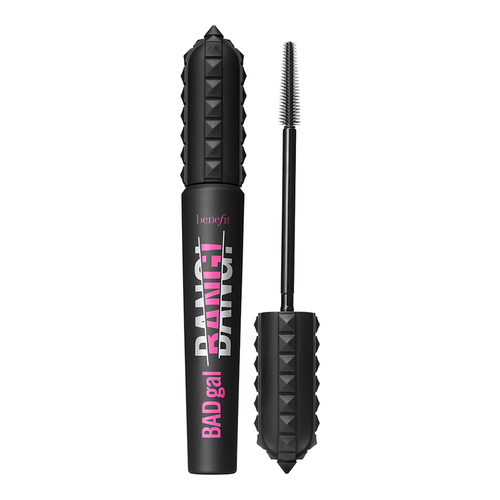 Benefit Gimme Brow Gel and Bad Gal Bang Mascara
Waterproof makeup is a must when going on beach vacations. The Benefit Gimme Brow Gel and their Bad Gal Bang Mascara are best brought when it comes to trips like this. Have fleeky brows using the Gimme Brow Gel with its formula that is created with microfibers that makes your brows full-looking. Their Bad Gal Bang Mascara also makes your lashes pop with their gravity defying formula that even after a long day, your lashes will surely still have that volume. Both of these products are water-resistant and long lasting so you don't have to worry of having to retouch while you're enjoying your day.
Origins Vitazing SPF 15
One thing we're all worried about when going on vacations is how we can protect our skin from the sun. The Origins Vitazing SPF 15 will surely come in handy when going to vacations. It's a moisturizer, a foundation and a sunscreen, all in one product. The Origins Vitazing SPF 15 will help you look fresh and clear while protecting you from damaging your skin from the sun exposure that carries UV rays.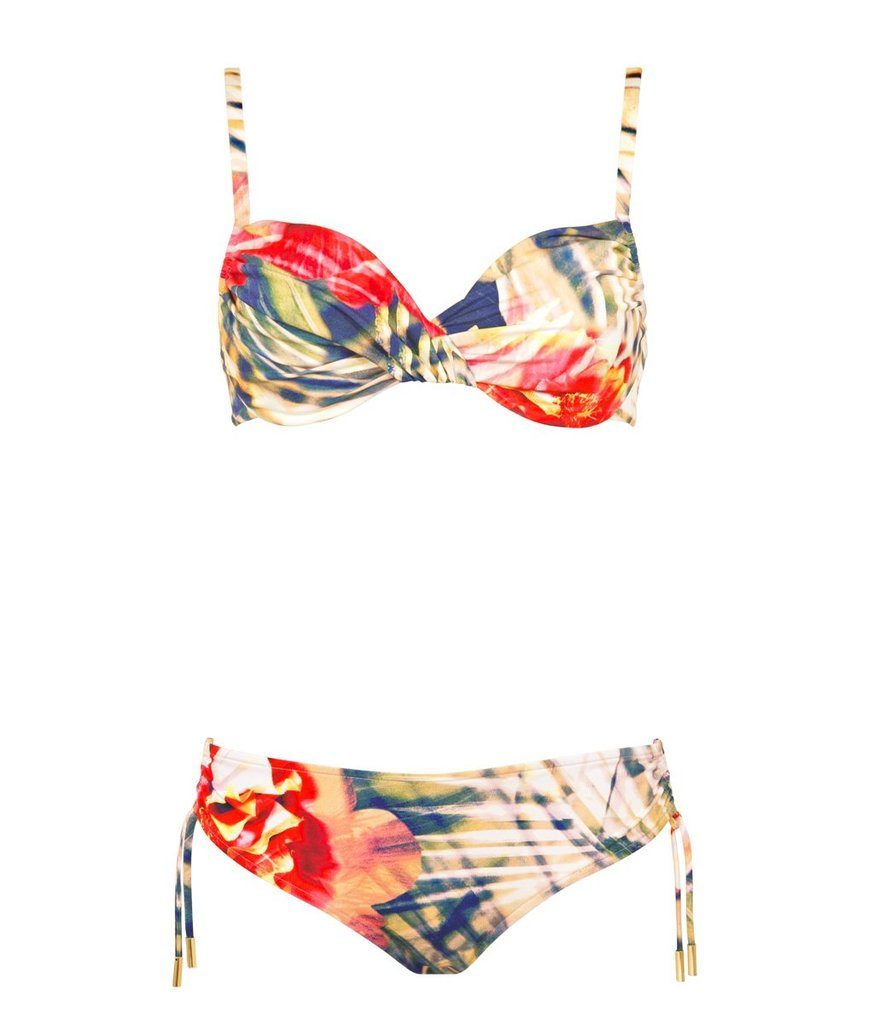 Maryan Mehlhorn 'Fusion' (Hibiscus) Underwired Bikini
This swimwear by Maryan Mehlhorn will definitely bring you that confident vacation vibe this Holy Week. The luxurious bikini is designed with a mixture of prints that will make you look stylish and fashionable as you enjoy swimming in the waters or sunbathing in the sand. Made and designed to fit all shapes, this swimwear will surely make you look and feel elegant yet sexy once you wear it at the beach.
Lilly Pulitzer Castilla Cover Up in Resort White
If there's anything you can't be without when going to a beach, it would be a cover up. Cover ups always create the look, especially on photos. There are many kinds of cover ups available but this one from Lilly Pulitzer just looks so stunning with its flowy cloth and tassel designs which would really add the beachy vibe to your outfit. Plus, it matches the Maryan Mehlhorn swimwear mentioned earlier.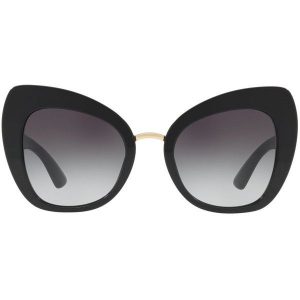 Dolce and Gabbana Butterfly Acetate Glasses
Look classy throughout your vacation with Dolce and Gabbana's Butterfly Acetate Glasses. These square-shaped glasses would not only protect your eyes from the sun, but it would also make you look stylish and cute when you wear this at beach. Definitely, it will match any outfit that you choose to pair it with.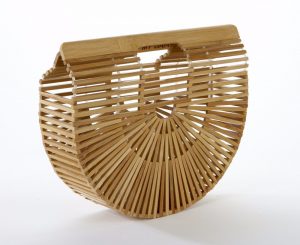 Cult Gaia's Gaias Ark Bag
The Ark Bag from Cult Gaia is a staple and a classic to the brand. This bag from Cult Gaia is made from bamboo and it displays its iconic arc shape that not only is stylish but is also easy to carry with you wherever you go. It's also very spacious and it can carry all your beach essentials such as sunblock, sunglasses and your camera.
Lapin House Straw Sun Hat
Known for its style and function, a vacation look is never complete without a cute floppy hat. Lapin House's Straw Sun Hat would really look cute on you with its white ribbon band on top that would totally match the Lilly Pulitzer Cover Up or any outfit that you'll be wearing. It's also big enough to protect your face from direct exposure to sunlight and we want none of that.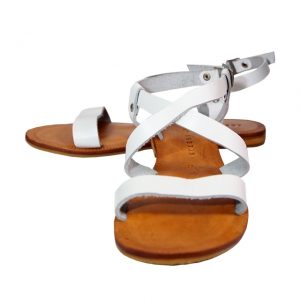 Lady Rustan Dei Thin Cross Strap Sandals
A simple yet stunning sandals would complete your vacation look and adding a Lady Rustan sandals in leather should do the trick. These sandals would be perfect with any outfit that you have in mind and it's good for walks on the sand. You can either get the brown one or the white one for the perfect beach look.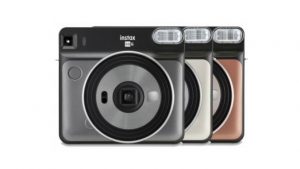 Fujifilm Instax Square SQ6
A polaroid camera is always a must when going on a vacation. Capture precious moments with Fujifilm's Instax Square SQ6. It's better than your regular polaroid camera because it prints bigger films that will capture the beauty of every scene that you take, may it be a landscape of a place or it can just be a picture of you and your loved ones that you went to vacation with.
Shoes to Wear for a Safe and Stylish Rainy Season
It's that time of year where sudden rains and gloomy weather is the norm. Make sure your style is still on point even on rainy days!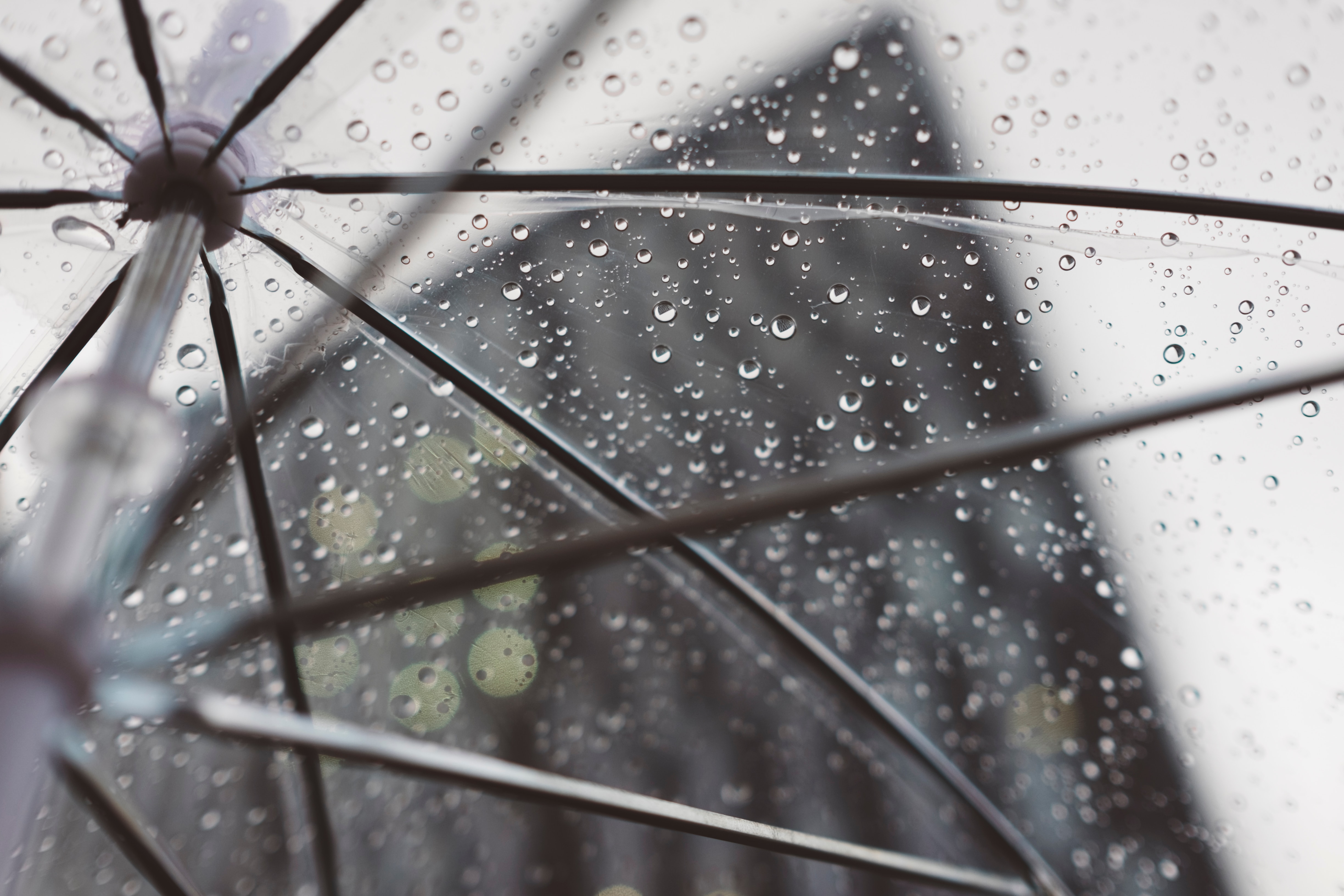 It's that time of year where sudden rains and gloomy weather is the norm. Great news to all: footwear perfect for rain, mud, and puddles have recently dropped in the sneaker market to keep your feet dry and your style points intact!
All-season boots and sneakers
Making its comeback is Keds' Weatherized collection perfect for the fashion girl who wishes to hit the rainy streets without compromising fashion. The weatherized line features silhouettes that can battle the elements in style. All water and stain repellant, each one with a different look.
Try: Keds Scout Trek Splash Canvas. Surprise to all fashion girls, Keds has created the ideal shoes for rain (and sun) ready outfits. Say hello to the Scout Trek, the ultimate wet-weather canvas sneaker treated with weatherproof material, cushioned insole for comfort, and a rugged rubber outsole for grip. This is perfect for those who wants a classic white shoe in their rotation that will not be easily ruined by the weather.
Try: Scout Boot II. This is the best time to graduate from clunky rain boots—that's why Keds made the sleek Scout Boot. Featuring soft flannel plaid lining and durable rubber bottoms and treated with the all-new Dream Shield™ water and stain repellency coating, these dainty yet rugged boots can really go the distance—collecting compliments all along the way. It comes in matte canvas or twill canvas finish.
Weather Ready Classics
Iconic boat shoe brand Sperry is born from the sea, making it an expert in creating shoes that adapt to both wet and dry environments. Fan favorite silhouettes bundle up to help you to brave the rainy days ahead. Sperry's Tech fusion lets us go from summer to rainy season and beyond. With Sperry's Weather Ready product, the change in seasons doesn't mean you need to change out of your Sperry's.
Try: Sperry Washable Collection. Sperry's latest collection of Washable Sneakers is another cutting-edge innovation from the global shoe brand, meant to kiss your worries away about how your shoes can be easily wiped clean after being dirtied from rains or the elements. The Washable sneakers are designed with the all the features we love about the original Sperry Sneaker: removable contoured footbed for comfort, the brand's signature Wave-Siping outsole for grip, and the iconic sneaker silhouette that we love to wear everywhere. Now, they are outfitted with colorfast and washable nubuck plus lightweight breathable canvas uppers to make shoe care and cleaning your pair hassle-free.
Try: Sperry Weather Ready Collection. Check out Sperry's Weather-Ready iterations of their classic Striper II and Bahama II silhouettes! The Sperry Striper II Storm Water Proof Chukka features waterproof suede, leather, and wool uppers in a seam-sealed waterproof construction that keeps feet dry. Meanwhile, the Sperry Striper II Storm CVO Duck is made with water-resistant, heavy canvas uppers with a gusseted tongue that protects your feet from the elements. Finally, the brand's wet-weather appropriate version of the Bahama II Storm Duck Canvas also features heavy-duty duck canvas that keeps water droplets off your
feet!
Wet Weather Adventure
Have travel or adventure plans this season? Keep your trip safe and comfy with all-terrain and all-weather approved footwear from leading outdoor brand Merrell. Be sure to check the weather forecast first before setting off for a hike!
Try: Merrell MOAB Adventure Lace for men is ideal for your next midseason hike. This versatile shoe is equipped with FIT.ECO blended EVA contoured footbed for comfort. The shoe also has the brand's Vibram® outsole for traction in all weather and temperature conditions.
Try: Merrell Siren Edge Q2 WATERPROOF for women is for the pretty strong lady who won't be deterred by sudden rains. This waterproof hiker is designed for the way women move, offering support, alignment, and stability. Aside from the weatherized material, it is outfitted with the Q FORM™ 2 insole and midsole technology for comfort.
Easy-to-style Sandals
For those on the lookout for chic alternatives to the pambahay slipper to wear outdoors when it's pouring, below are safer, more durable and trendier options to cop for the wetter days ahead.
Try: Merrell Choprock Strap sandals for men. Ride the outdoor fashion trend that's currently everywhere! For days spent on trails around water, this hiking sandal is packed with materials that dryout fast, have strong grip on slick terrain (Vibram® Megagrip™ outsole), and protect your feet from debris.
Try: Merrell Siren Strap Q2. Designed for wet adventures and the go-getters, this comfortable strap-in is engineered with the active woman in mind, offering support, alignment, and gender-specific stability. It sports waterproof nubuck and webbing upper, and the Merrell In-Board Compression molded EVA footframe provides cushioning making it a safe choice for all-day getaways.
Try: Skechers Merlin-Rosney for men. Treat your feet right with warmth from the comfort and sporty style of the SKECHERS Gambix – Rosney sandal. It features a leather-textured synthetic upper in a sporty casual comfort adjustable slide sandal with cushioned comfort footbed.
Try: Skechers Nextwave Ultra for women. Catch a crest of cushioned comfort with a surf-ready sporty style in the Skechers On the GO Nextwave Ultra sandal. It is designed with soft flexible jelly material with ombre color design in a thong sandal silhoutter Goga Mat® footbed and ULTRA GO™ cushioned sole.
Rain gear
Pair any of your wet-weather essentials with another season must-have: jackets. Whether you're bracing against cold breeze or simply want protection from light rains, these jackets are perfect for you.
Try: No Fear Saul Biker Jacket, No Fear Preston Hoodie Jacket, or No Fear Stephan – Bomber Jacket. No Fear's signature badass style now comes with a seasonal twist. Featuring windbreaker type material and water resistant finish, the Saul Biker jacket is a great addition to any casual outfit. Meanwhile, those who wish to keep warm can try the Preston Hoodie or Stephan Bomber jacket to shield the body from the elements.
Strut Your Best Airport Looks at Mactan-Cebu International Airport's Terminal 2
We brought in creations from some of Cebu's top fashion designers, and juxtaposed them against the gorgeous architectural details of Mactan Cebu International Airport Terminal 2.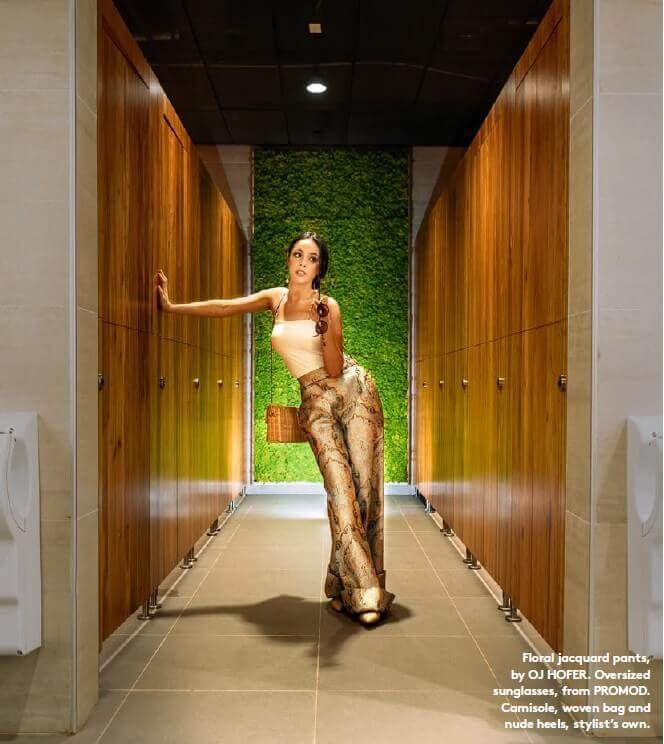 This story is taken from our archives. Originally published in Zee Digital Vol. 1
We at Zee decided that the best way to celebrate Terminal 2 is by pairing it with other Cebu talents.
In a special preview of the airport, we brought in creations from some of Cebu's top fashion designers, and juxtaposed them against the gorgeous architectural details of Mactan Cebu International Airport's Terminal 2.
Blogger Carlo Villarica Recommends Cebu's Top Clothing Brands
With a blog and brand named after the provinceís dial code, Carlo Villarica is one who appreciates our local cultural identity. Here, he names five brands to check out, each representing a different facet of what Cebu has to offer.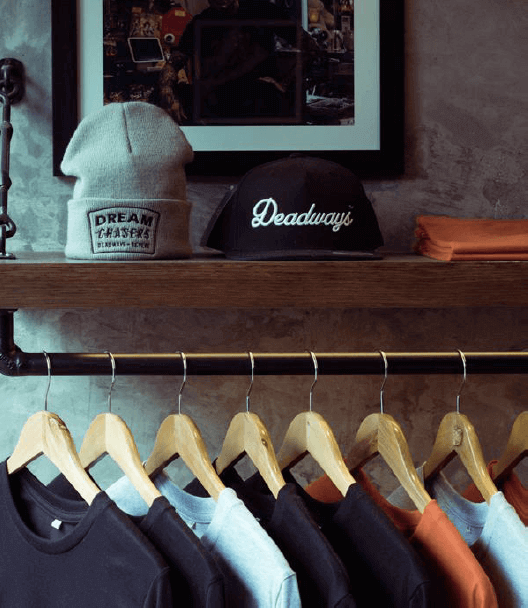 By Carlo Villarica
Originally published in Zee Digital Vol. 1
With a blog and brand named after the province's dial code, Carlo Villarica is one who appreciates our local cultural identity. Here, he names five brands to check out, each representing a different facet of what Cebu has to offer.
As a means of expression, the clothes you wear can say plenty. What is important to you? What are your interests? What are you passionate about? What community do you belong to? A good brand is more than just clothes, it represents a way of living, a lifestyle.
When you buy from brand that represent a culture—not only will you feel good for purchasing, you acknowledge who you are. You aren't a soulless zombie trudging along to the latest sale looking for deals. You aren't out looking for trends. You care about what you put on your body. You care about what it represents. You care about the people A behind the brand. You care because you are a real person with real interests and real passions—and you want the clothes you wear to show that.
Cebu has always had local brands born out of strong communities. They represent a culture and lifestyle that is not for everybody, and thatís exactly how they like it.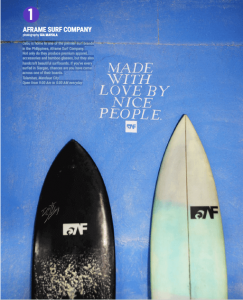 AFRAME SURF COMPANY
photography GIA MAYOLA
Cebu is home to one of the premier surf brands in the Philippines, Aframe Surf Company. Not only do they produce premium apparel, accessories and bamboo glasses, but they also handcraft beautiful surfboards. If youíve every surfed in Siargao, chances are you have come
across one of their boards.
Talamban, Mandaue City
Open from 9:00 Am to 5:00 AM everyday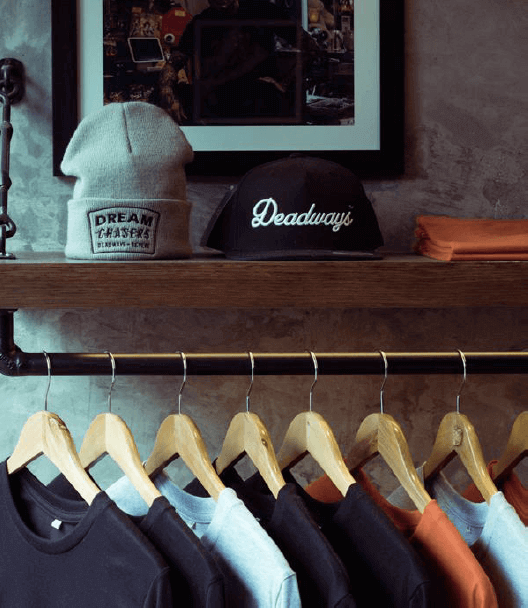 DEADWAYS
photography KYLA ESTOYA
Every city needs a brand that represents the streets. Fortunately, Cebu has that in the form of Deadways. But it is more than just grit and grime that sets this lifestyle brand apart. Mantras like "dream chasers," "fear is the enemy," "death will kill you once, fear will kill over and over," these all embody a hustle that any urban dweller can relate to.
271-A Rahmann Ext., Gorordo Avenue,
Cebu City
Open from 11:00 AM to 8:00 PM everyday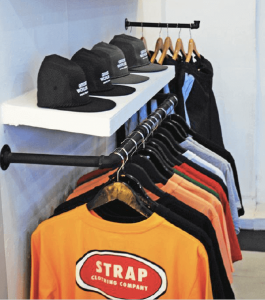 STRAP
photography GIA MAYOLA
Take a drive in the wee hours of the evening, take a look at the dark corners illuminated by just a street light—you'll see skaters everywhere. It makes sense that Cebu has its very own skate brand in Strap. Rooted in skate culture, Strap is the brand of choice for skaters all around
Cebu.
69 V. Ranudo St., Cebu City
Open from 10:00 AM to 8:00 PM everyday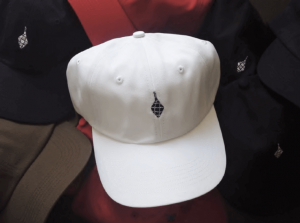 ZEROTHREETWO
I'll acknowledge a little bias here. I own Zerothreetwo, but to write a list that features local brands without mentioning our little brand seems like a huge oversight.
For those who have spent time on our shores, organized countless afternoons island hopping, driven up Busay for late night drinking sessions, hung out with friends at the mall because air conditioning—you have every right to call Cebu your home. Zerothreetwo is for those who truly know Cebu.
zerothreetwo.com
THE GOOD NEIGHBORHOOD
photography GIA MAYOLA
Last on the list isn't a clothing brand. The Good Neighborhood is a store that features many other brands that deserve a spot on this list. Cebu is home to many brands trying to make a name for themselves. Visit the store, you never know what you might discover.
91-C Esmero St., Capitol Site, Cebu City
Open from 12:00 PM to 8:00 PM from
Mondays to Saturdays