Here's Why You Should Schedule a Trip to the Holy Land
Editor Shari Quimbo talks about her trip to the Holy Land, and why she feels it's an experience everyone should have.
Choosing a single highlight from my recent trip to the Holy Land is not an easy feat, with the many experiences that could truly be considered once in a lifetime. If I had to name one, though, it would have to be looking at the Old City of Jerusalem from across the valley at the Mount of Olives. More than the stunning canyons at Petra or the stillness of the Sea of Galilee, the Old City is a sight to behold—the high stone walls, the sloping terrain filled to the brim with buildings, the setting sun gleaming off the golden Dome of the Rock. It becomes especially impressive when you ponder on the history that comes with it.
Traveling to Israel (and other notable historical cities in Jordan, as well) was full of poignant moments like this. When visiting places that have been around for hundreds, some even thousands, of years, it makes us take a moment of introspection—of all the generations and faces that these places have seen, we are but a speck in the grand scheme of things.
Realizing this, of course, isn't the main reason people travel to the Holy Land. Its tumultuous history and still somewhat fragile present has not been enough to deter the hordes of pilgrims who make their way to Jerusalem every year. As a Holy City to three of the world's biggest monotheistic religions—Christianity, Judaism and Islam—Jerusalem itself sees more than three million tourists every year.
I was lucky enough to be one of those three million this year, and had the chance to visit coming on Korean Airlines' flight from Cebu to Tel Aviv, conveniently connecting via Seoul three times a week. After our midnight flight to Seoul (Korean Airlines operates daily flights out of Cebu) and a comfortable layover ensconced in the SkyTeam Lounge at the Incheon International Airport, we were on the 12-hour trip to Tel Aviv.
Tel Aviv is Israel's more modern city, with a reputation of being a favorite gay resort destination. Towering skyscrapers, manicured pocket parks in the middle of residential districts, and a vibrant nightlife make it completely different from the rest of the country. It does, however, pay homage to history in the ancient port city of Jaffa on the Mediterranean Sea. Brick paths, old churches and a site where replicas of the city's ancient gates add to its old world charm, as do the town squares in the midst of the city where tourists and locals gather to enjoy afternoon coffee and other refreshments.
However, Tel Aviv was meant as just a short stop on the trip, as following in Jesus' footsteps took up a bigger part of the weeklong schedule. Meteor Philippines Inc. organized the itinerary, which managing director Ligaya Tabirao has been doing for 20 years. The agency has organized several group tours to the Holy Land, with support from the Council of Bishops of the Philippines.
On this particular tour, Meteor Philippines was represented by team leader Mai Hasan, who explained that their local partner Eternity Travel had taken care of the local arrangements. Our tour guide Rami Munayer, who we later found out was highly sought after for both his historical and Biblical knowledge, ran us through the schedule on our first night.
Our first stop was in Tiberias and the area surrounding the Sea of Galilee, which includes Nazareth, the town where Jesus lived, and later on Jerusalem and Bethlehem. We were set to cross the border to Jordan towards the end of the trip. Throughout the journey, we visited places that seemed to have popped up from the colorful pages of my children's Bible—and Rami excellently provided some historical background to each one to add more depth to the stories that we had grown up with.
For example, the wine jars at Cana where Jesus first performed a miracle by turning water into wine at a wedding, were actually large, hollow stone containers, quite different from the clay jars I'd imagined. The Mount of Beatitudes, too, featured a topography that made it a natural amphitheater, which means that Jesus may have, in fact, been preaching from the lowest point but was clearly heard by everyone.
There's always a sense of wonder to finally visit a place that you've read about for years, and here it really all comes alive—the Church of the Multiplication of Loaves and Fishes in Tabgha, where Jesus turned five loaves of bread and two fish into enough to feed 5,000 men (and that's not counting women and children); the old olive trees in the Garden of Gethsemane, and the bedrock enshrined in the nearby Church of All Nations that was said to be the rock Jesus had prayed on before being arrested; or the serene shores of the Jordan River, where tour chaplain Father Joseph Yntig performed a ceremony so we could renew our baptismal vows.
All of these places spoke of such history, and it was amazing that they remained standing there to this day. Of course, as Rami told us, many of the sites had been destroyed and rebuilt throughout the years—but that somehow makes it even more astounding. Whether or not you believe in religion, there's no denying its awesome power to inspire people to build and preserve ancient structures.
I would have to admit to not being very much of a religious person myself—I am a Roman Catholic who, for the most part, goes through the motions for the sake of ritual—but many of the places we visited that week came with an almost overwhelming sense of sanctity. Goosebumps ran all over my arm while venerating on the 14-point silver star that marked the spot where Jesus was born in the Church of the Nativity; and in the Church of the Holy Sepulchre, kneeling in front of the marble slab where Jesus' body was laid to rest before His resurrection was enough for me to burst into tears.
Even the experiences that weren't exactly religious still somehow bordered on the spiritual. One of the last places we visited before flying back to Cebu was Petra. The sight of the beautiful canyons glowing red in the sun, and later on the intricately carved façade of the Treasury, was a humbling experience—here was a city and a site that has stood for thousands of years, long before we got here, and will probably remain standing long after we're gone.
The feeling that comes over you throughout the trip is like you're walking into a fascinating part of history as a minute spectator. While Petra is magnificent in its own right, nothing makes you feel more like a spectator than Jerusalem. As a city that has been destroyed time and again throughout history, there's something absolutely beautiful about how it perseveres to withstand the test of time—much like religion (whether ours, or that of the Jews and Muslims we share such a close history with) and the places that pay homage to it.
Plan Your Next Staycation at Marco Polo Hong Kong Hotels
Just how many people travel to another country to stay at a hotel? Not a lot, for sure, and that's how a excellent brand like Marco Polo Hotels steps it up.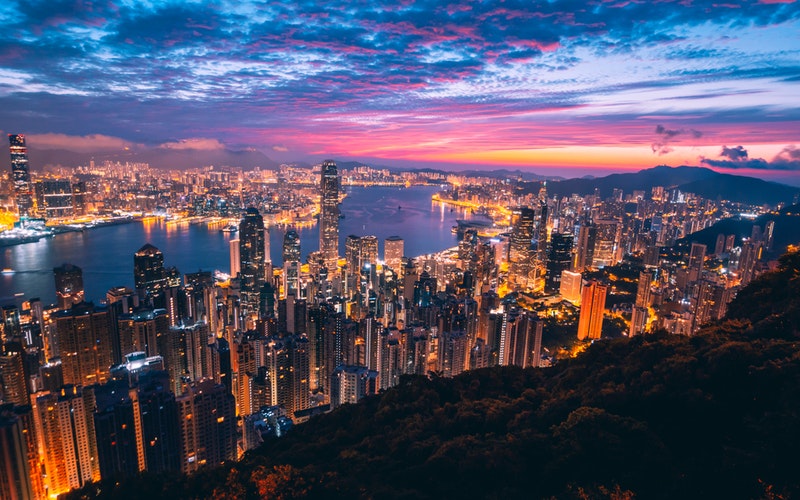 If you're reading this, you're probably wondering how a staycation is possible in a bustling city like Hong Kong. As a gateway to Asia, it brings in millions of arrivals—in 2018, the number soared to a record high of 65.1 million visitor arrivals, according to the Hong Kong Tourism Board. That being said, there's no shortage of things to experience for tourists and travellers.
From dabbling in business to enjoying theme parks to indulging in local grub to hitting the town at night to learning about culture, the vibrant city is bound to have something for you—precisely why Hong Kong is a go-to place for a lot of Filipinos. Ask any Filipino who's been out of the country about where they've first travelled to; chances are, you're going to get "Hong Kong" as an answer.
It's hard to resist the temptation of exploring what Hong Kong has to offer, but for some seasoned travellers who've experienced all these quite a few times, a different experience—like a staycation—might serve as a welcome change. Just how many people travel to another country to stay at a hotel? Not a lot, for sure, and that's how a excellent brand like Marco Polo Hotels steps it up.
In Hong Kong, Marco Polo Hotels has 3 branches: Marco Polo Hong Kong, Gateway Hotel, and Prince Hotel, all of which are located in Kowloon, at the heart of Tsim Sha Tsui. All three hotels have access to Harbour City, Hong Kong's one-stop largest shopping complex which houses over 450 shops. This might serve as a test of willpower for those who love shopping, since the world's leading luxury brands are just literally a few steps away from their hotel room.
Staying at Marco Polo Hong Kong Hotels ensures a relaxing staycation, with well-appointed rooms and suites—ranging from Superior and Deluxe to Continental Club and Harbour View Rooms—many of which feature breathtaking views of the harbour and Hong Kong skyline. The service is a guaranteed experience in itself, as their hotel staff are friendly and helpful.
Whichever branch you choose to stay at, you're bound to have a superb dining experience with their array of restaurants. The famed Cafe Marco is a classic, and you can't miss out on its other restaurants such as Cucina, Three on Canton, among others.
Considering that The Culinary Journeys is a campaign that's been built into the hotel chain's mission, you get to enjoy local fare, and international cuisines as well. This way, guests can travel the world through their palates without leaving Hong Kong.
Guests may also enjoy access to the Continental Club Lounge, where breakfast can be taken for a quiet start to the morning, offering exclusivity and delicious morning fuel. (Just a tip: don't forget to grab some of the Portuguese egg tarts. When I had breakfast with Harbour City's Karen Tam during my stay, she divulged that many Filipino celebrities hail their tarts as the best among all Marco Polo Hotel branches. After having a small serving of these tarts myself, I couldn't help but agree, and told her that I wish I could bring boxes of them home.) Afternoon tea can be enjoyed at the Continental Club Lounge, as well as cocktails to cap off the night—or start it, if you plan to explore Hong Kong's neon nightlife.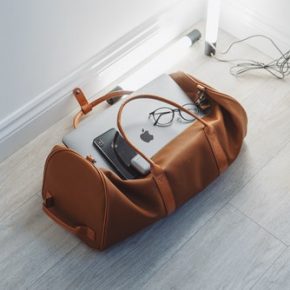 Don't get me wrong, you can always try to look for something new to do, or revisit what you love about the city, but if you'd like to try it, there's so much to do without having to leave the four walls of your hotel room.
Considering a staycation in Hong Kong? You know where to go.
There's Only One Way to Go Korean
Designed to make travel better from the inside, out.
Of all the ways to go, what if you go Korean?
It's hard to deny that South Korea holds a great deal of influence in the world today, so much that the term Hallyu Wave must have been something you've heard of at one point in recent years. While you may not be into the more-popular, colourful world of Korean Pop or well-written Korean Dramas, there's a chance that you may be interested in the country's fashion, skincare routines, makeup brands, or maybe even its cuisine.
The interest in South Korean culture has opened up a lot of opportunities for the country to proudly show the world what they have to offer—and the world wants to see it all, if the increasing number of tourists flying in to the country is any indication.
I've been to Korea a couple of times, and for trips, I've always flown with Korean Air. Speaking from experience, I found no parts of my voyages dissatisfying. When flying, surely you'd want everything to be in place for the whole voyage, beginning from the moment you book your ticket down to your arrival at your destination.
When you go Korean, there's attention to every detail. While I typically don't eat on the plane (as I prefer to take them before or when I get to my destination), I found myself appreciating the flag carrier's in-flight meals, as they were clearly freshly-prepared and served with careful attention by the staff to suit each passenger's needs. Comfort is a guarantee, and you get your own blanket should you feel chilly. All these create a memorable in-flight experience, which you can only get from Korean Air.
There are many ways to go, but only one way to go Korean.
Start Planning Your 2019 Destinations at This Exciting Travel Fair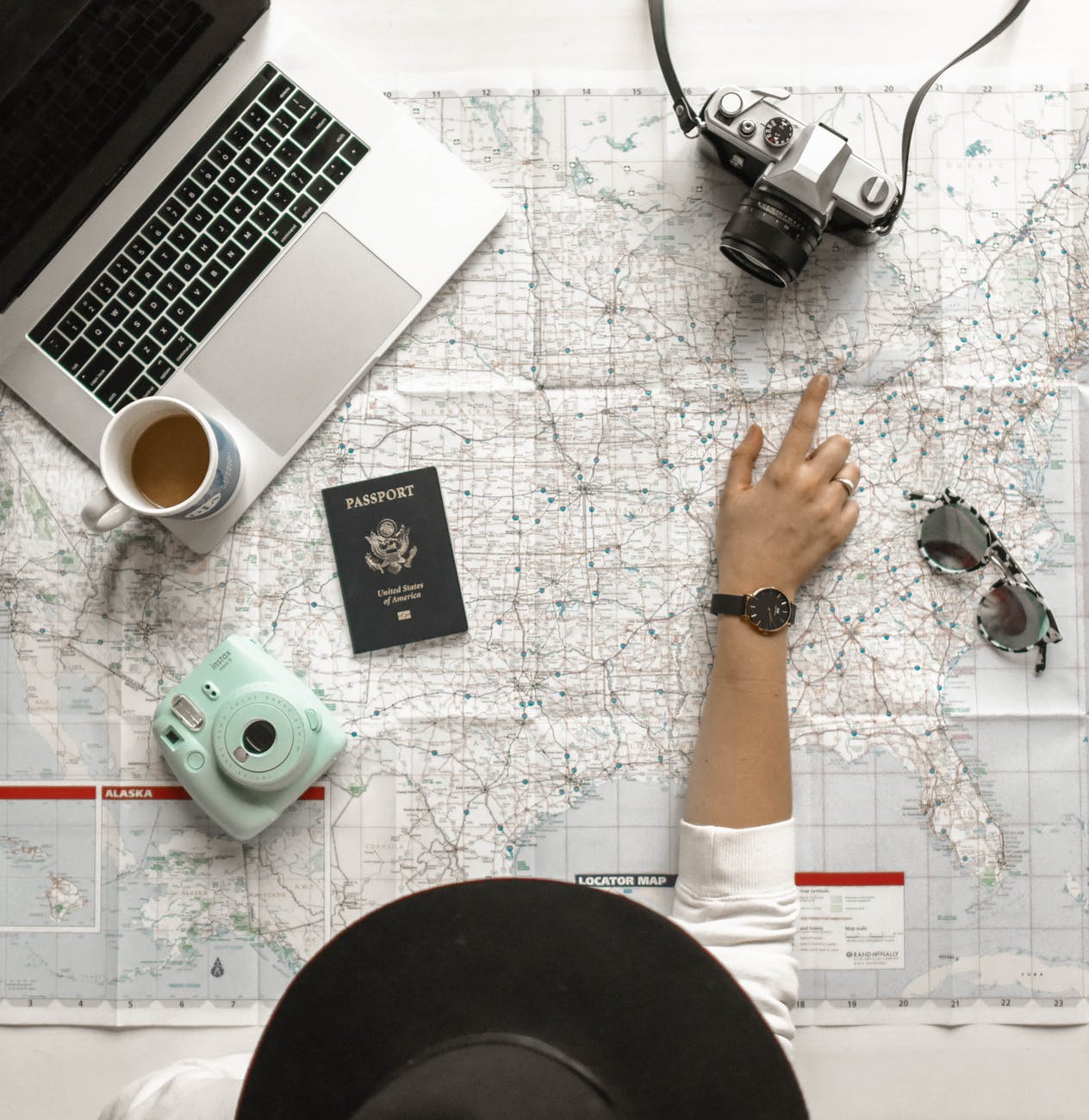 New year, new destinations.
Holidays hunters can get their 2019 calendar ready at the Singapore Airlines & Silkair Travel Fair 2019. In partnership with BPI, Changi Airport Group, Globe Platinum, and Singapore Tourism Board, this travel fair is now on its sixth year and features the best fare deals and exclusive offers of as much as USD90 in value.
"We want to make every journey more personal for our customers, as we keep them in mind when designing products," says Singapore Airlines General Manager, Lee Yong Tat.
With the theme "Making Every Journey Personal", it offers over 80 destinations to choose from, at amazing all-inclusive round-trip Economy Class fares from USD154 to Singapore, and other Asian destinations starting from USD194.
Fares to Australia begin at USD 553, New Zealand from USD658, Europe from USD717, and USA at USD876.
Flights booked during this travel fair have a travel period from January 18 to December 31 of this year. To know more, drop by the Singapore Airlines and Silkair Travel Fair 2019 at Ayala Center Cebu – The Gallery from January 11-13, 2019.