Here's Why You Should Schedule a Trip to the Holy Land
Editor Shari Quimbo talks about her trip to the Holy Land, and why she feels it's an experience everyone should have.
Choosing a single highlight from my recent trip to the Holy Land is not an easy feat, with the many experiences that could truly be considered once in a lifetime. If I had to name one, though, it would have to be looking at the Old City of Jerusalem from across the valley at the Mount of Olives. More than the stunning canyons at Petra or the stillness of the Sea of Galilee, the Old City is a sight to behold—the high stone walls, the sloping terrain filled to the brim with buildings, the setting sun gleaming off the golden Dome of the Rock. It becomes especially impressive when you ponder on the history that comes with it.
Traveling to Israel (and other notable historical cities in Jordan, as well) was full of poignant moments like this. When visiting places that have been around for hundreds, some even thousands, of years, it makes us take a moment of introspection—of all the generations and faces that these places have seen, we are but a speck in the grand scheme of things.
Realizing this, of course, isn't the main reason people travel to the Holy Land. Its tumultuous history and still somewhat fragile present has not been enough to deter the hordes of pilgrims who make their way to Jerusalem every year. As a Holy City to three of the world's biggest monotheistic religions—Christianity, Judaism and Islam—Jerusalem itself sees more than three million tourists every year.
I was lucky enough to be one of those three million this year, and had the chance to visit coming on Korean Airlines' flight from Cebu to Tel Aviv, conveniently connecting via Seoul three times a week. After our midnight flight to Seoul (Korean Airlines operates daily flights out of Cebu) and a comfortable layover ensconced in the SkyTeam Lounge at the Incheon International Airport, we were on the 12-hour trip to Tel Aviv.
Tel Aviv is Israel's more modern city, with a reputation of being a favorite gay resort destination. Towering skyscrapers, manicured pocket parks in the middle of residential districts, and a vibrant nightlife make it completely different from the rest of the country. It does, however, pay homage to history in the ancient port city of Jaffa on the Mediterranean Sea. Brick paths, old churches and a site where replicas of the city's ancient gates add to its old world charm, as do the town squares in the midst of the city where tourists and locals gather to enjoy afternoon coffee and other refreshments.
However, Tel Aviv was meant as just a short stop on the trip, as following in Jesus' footsteps took up a bigger part of the weeklong schedule. Meteor Philippines Inc. organized the itinerary, which managing director Ligaya Tabirao has been doing for 20 years. The agency has organized several group tours to the Holy Land, with support from the Council of Bishops of the Philippines.
On this particular tour, Meteor Philippines was represented by team leader Mai Hasan, who explained that their local partner Eternity Travel had taken care of the local arrangements. Our tour guide Rami Munayer, who we later found out was highly sought after for both his historical and Biblical knowledge, ran us through the schedule on our first night.
Our first stop was in Tiberias and the area surrounding the Sea of Galilee, which includes Nazareth, the town where Jesus lived, and later on Jerusalem and Bethlehem. We were set to cross the border to Jordan towards the end of the trip. Throughout the journey, we visited places that seemed to have popped up from the colorful pages of my children's Bible—and Rami excellently provided some historical background to each one to add more depth to the stories that we had grown up with.
For example, the wine jars at Cana where Jesus first performed a miracle by turning water into wine at a wedding, were actually large, hollow stone containers, quite different from the clay jars I'd imagined. The Mount of Beatitudes, too, featured a topography that made it a natural amphitheater, which means that Jesus may have, in fact, been preaching from the lowest point but was clearly heard by everyone.
There's always a sense of wonder to finally visit a place that you've read about for years, and here it really all comes alive—the Church of the Multiplication of Loaves and Fishes in Tabgha, where Jesus turned five loaves of bread and two fish into enough to feed 5,000 men (and that's not counting women and children); the old olive trees in the Garden of Gethsemane, and the bedrock enshrined in the nearby Church of All Nations that was said to be the rock Jesus had prayed on before being arrested; or the serene shores of the Jordan River, where tour chaplain Father Joseph Yntig performed a ceremony so we could renew our baptismal vows.
All of these places spoke of such history, and it was amazing that they remained standing there to this day. Of course, as Rami told us, many of the sites had been destroyed and rebuilt throughout the years—but that somehow makes it even more astounding. Whether or not you believe in religion, there's no denying its awesome power to inspire people to build and preserve ancient structures.
I would have to admit to not being very much of a religious person myself—I am a Roman Catholic who, for the most part, goes through the motions for the sake of ritual—but many of the places we visited that week came with an almost overwhelming sense of sanctity. Goosebumps ran all over my arm while venerating on the 14-point silver star that marked the spot where Jesus was born in the Church of the Nativity; and in the Church of the Holy Sepulchre, kneeling in front of the marble slab where Jesus' body was laid to rest before His resurrection was enough for me to burst into tears.
Even the experiences that weren't exactly religious still somehow bordered on the spiritual. One of the last places we visited before flying back to Cebu was Petra. The sight of the beautiful canyons glowing red in the sun, and later on the intricately carved façade of the Treasury, was a humbling experience—here was a city and a site that has stood for thousands of years, long before we got here, and will probably remain standing long after we're gone.
The feeling that comes over you throughout the trip is like you're walking into a fascinating part of history as a minute spectator. While Petra is magnificent in its own right, nothing makes you feel more like a spectator than Jerusalem. As a city that has been destroyed time and again throughout history, there's something absolutely beautiful about how it perseveres to withstand the test of time—much like religion (whether ours, or that of the Jews and Muslims we share such a close history with) and the places that pay homage to it.
Head Up North, Where A Relaxing Escapade is in Store at Maayo San Remigio
On your next trip out of the city, head up North to Maayo San Remigio, where a relaxing escapade awaits.
Oftentimes, when it comes to deciding the next travel destination, the Northern part
of Cebu is overlooked in favour of its Southern end. The South boasts of sunny beaches,
cascading waterfalls and the popular whale sharks who have made its waters their home.
While these are beautiful aspects that the South has to offer, the North is just as—if not
more—abundant in offerings. The North's natural scenery is relatively untouched, and on top
of that, it's less likely to be flocked by tourists.
This means more opportunities for a retreat away from the hustle and bustle of the
city. The roads heading North are long and winding, yet the beauty that lies at the end of the
journey proves that the trip is worth it. Knowing that, where does one go in the North?
Hidden away in the northern part of Cebu, Maayo San Remigio is a haven for those
who seek peace and serenity, making it an alluring abode for a sojourn on the island.
Approximately a 3-hour drive from the city, the resort grants access to a tropical
retreat with a captivating beachfront setting—a charming destination away from the daily
hustle. Whether on its fine white sands and blue waters or inside the cozy rooms, Maayo
San Remigio is a delight to local and foreign tourists alike.
A newly-opened resort under Maayo Hotels flagship, Maayo San Remigio is a
destination that guarantees a refreshing, laidback experience, sure to wash away the worries
you brought with you from the city.
It's equipped with a mix of luxurious relaxation and wellness, fun and entertainment,
and enticing wining and dining options. This Caribbean-inspired resort is a serene hideaway
on a lush slice of tropical paradise with emphasis on ultimate comfort and exclusivity.
The resort's location makes it doubly precious; scattered throughout the resort
grounds are viewing areas that grant you access to the sunset. Watch the sun sink down the
horizon by the infinity pool, on the beach's shoreline, or atop the cliffside with the waves
crashing below. When night falls, the stars come out to dance across the clear skies, making
for an unparalleled stargazing experience.
Maayo San Remigio blends authentic Cebuano hospitality with its tranquil
atmosphere and exceptional design. Its well-appointed rooms and villas ensure a relaxing staycation, while its thoughtful amenities and facilities evoke a feeling of belonging in
paradise. The resorts brings the culinary excellence that is found in the Maayo Hotels brand,
creating palate-pleasing Filipino dishes with a modern twist. Complemented by the resort's
wide menu of drinks—from juices to cocktails to shakes—one will truly enjoy a stay here.
So on your next trip out of the city, head up North to Maayo San Remigio, where a
relaxing escapade awaits.
Restaurateur Kate Anzani Shares Her Food & Wine Journey in Italy
No one has heard of vineyards and beaches within 30 minutes distance, but it exists in Rimini. Kate Anzani shares her itinerary from her recent Italy trip. f
by Kate Anzani
The Emilia Romagna region in Italy is the Capital of Food and D.O.P (Dominazione di Origin Protteta) This goes for wine, Parmesan, Balsalmic and Olive Oil (They take it very seriously).
We chose RIMINI which is by The Spiaggia for the beach vibe and summer fun. Rimini is the base for 7 days. You'll be surprised at the terrain of Rimini – no one has heard of vineyards and beaches within 30 minutes distance. But in Rimini it exists. As days ahead form into a journey of stomping and strolling vineyards, Olive Oil haciendas , Boat Safaris , long "Spiaggia" walks, Parmesan Caves, Balsamic Bottegas, Cheese Pits and Truffle bunting & where you stumble upon the true meaning of "Artiginale" . Only found in the region ; the Food and Wine Journey of Anzani will stay active for the season between June to September yearly .
Rimini is a fun base to set the tone for a week of extraordinary pleasures. The goal is not to indulge, but to awaken a sense of palate that has been inhibited. We promise an unearthing of happiness, love and a sense of pleasure that the Italians have lived for years. We needed to share it with you. The Love for Food & La Dolce Vita.
Day 1 Arrivals
Because of trans-Atlantic and International flights, day of Arrival/pick up from Milan into Rimini. Pace yourself as you arrive in your chosen hotel
Day 2 Enio Ottaviani Winery & Nona's Kitchen Cantina
The WINERY of ENIO OTTAVIANIFirst impressions of the vineyard is truly a sense of HOME. It is a small artisan Vineyard, (14hectares 🥰) where you allow yourself to breathe it all in. Life is slower and more delicate. Stroll vineyards by the River. You will understand the vineyard lies on the Rubicone River where the earths minerals transfer to the grape. To result in such a unique flavor in the mouth.
You start meeting Massimo, Davide, the cousins & the family who welcome you in their home vineyard for over four generations. Prepare to allow surprises and Life to happen. Tastings, Chemistry, Viticulture, Life talk, & unique Stories.
Wear slip on's as you leave the Hotel to mark the real beginning of leisure. Groggily grab Italian espresso "Un cafe" & Cornetto Italian style and get whisked to the Marina Port of Rimini to step into a 16 foot catamaran. The state of luxury and ease of this boat sets all expectations out the window as one peels the layers of stress, anxiety and worry out the water. Prosecco and Olives are a staple for water landings.
Followed by a degustatory LUNCH IN one of the seaside restaurants in the Spiaggia. You find yourself lost in the Italian Life. We finished dessert at 4. So lounging in The Beach is The alternative. And then by 5. It's happy hour time.
Day 4 Bottega Artiginale , Parmesan, Balsalmic , Ferrari , Spritz
Prepare your palate to begin the morning with a stop at an old pastry house that leaves you staring at their pastry counter. Eeny, Meeny, Miny, Moe. The choices will leave you with a foot in toe!
You head to the town of Modena (1.5hours) and arrive at the Parmesan Vault. See how all the Cheese is made. Then cross over to meet Fredericka to experience Food Alchemy with Balsalmic Vinegars. It's so interesting, we've wondered if this was the true aphrodisiac.
Lunch is served silver service in the cellar with a tasting lunch of Artisan curation . Lunch ends at 3:30. And you gather up the energy to head to the Ferrari Museum in Maranello. This short stop revs up the speed in you and the muscles in the man. A quick pit stop in one of the towns shops to bring home a souvenir or drive one in the test courts.
Day 5 STAMPI & Agriturismo
Arrive in a unique small village so artiginale and quaint, extremely amazing creativity. We ended up buying soaps and unique ouds while others got lost in their pictures .
The village leads you to small alleys and walkways until you stop in a real Bottega STAMPI . A 4th generation , unique Leonardo da Vinci printing on everything. From tablecloth, towels, napkins, pillows. So unique and a lost art in the new culture of technology. A worthwhile stop.
12:30/ Meet MILENA and Marina
Two cooking laughing Italian Mama turned goddess of wine. They will lead you to create with them 3 dishes. Their specialty is Piadina and will teach you real tagliatelle with stroprezzi.
Allow the surprise of the day to unravel. As you sparkle with sparkling wine, find the legs of the red and muster your flexibility in pasta flexing. And go around the Agriturismo, learn about their jams, wines and passito. Day will end so happy you won't be walking straight
Day 6 Fossa Cheese Casefico & Olive Oil Agriturismo
The day starts at 3:30. Choose to lay out in the beach of the hotel in the morning and do nothing but touch the sand, walk the beach, some chose to exercise by the beach with this Italian instructors urging you to move.
Afternoon cafe, come-walk to the old village where the Casefico Pitt is housed. A very interesting affair with cheese and how they store it in the PITT. Cheese tastings. And shopping stops over honey, cherry jam, walnut liquor, passito or pistachio liqueur. Just unimaginable display of creative food display.
Head to the sprawling hacienda of Cleto. The Olive oil visionary explodes with dignified pride as he walks you to the olive groves urging you to hug or sit under a tree to purify your soul. It's magic the olives. He walks you through a proper olive tasting , to distinguish grade.
You finish your day on a sunset overlooking what looks like Tuscany. The breathtaking view takes your words as you sit on this bliss of a beautiful life. Dinner is served. Clerks wife cooks and comes out with dishes that roll of the tongue but found in their garden. And on their farm
Day 7 Truffle hunts and tastings
Truffle hunts. Need we say more? Follow the nose or follow your palate as the day translates to epicure to engulf a sense of strong flavor to only come from the truffle.
A beautiful tasting over oil, honey, a simple risotto or a white cheese takes tastings to another level.
This journey is available until September 2019. We find our journey is wholesome with minimum of 10 people & maximum of 12 people only
EU 1,250 per person
* Please email the tastemakers team info@anzani.com.ph for suggested hotels and any questions for the itinerary. *
Attention, Jetsetters! International Terminal Fee to be Included in Tickets Beginning Sept 1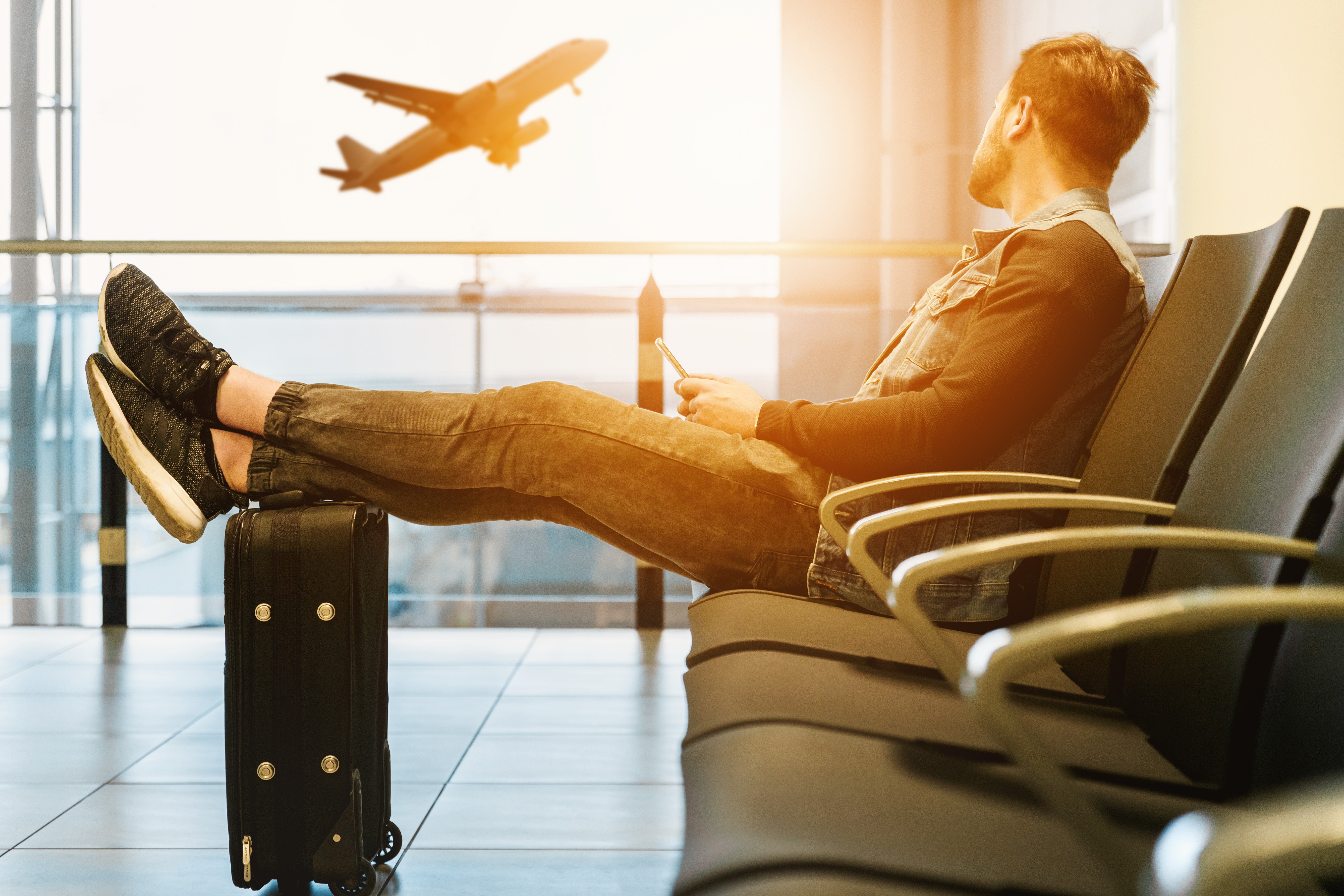 Beginning September 1, 2019, the International Passenger Service Charge (IPSC), otherwise
known as the international terminal fee, shall be incorporated into airline tickets at point of sale
for all international flights issued or reissued out of Mactan-Cebu International Airport.
PREVIOUSLY ISSUED TICKETS WITHOUT IPSC
Within a year from September 1, 2019, passengers who have been issued or reissued tickets
without the integrated IPSC shall pay the IPSC at the terminal fee counters inside Terminal 2.
During this period, the following processes shall be implemented:
At the check-in counter, the airline representative will verify through their system if the
IPSC has already been integrated. If paid, airline representative shall issue the boarding
pass with a PAID stamp and a non-revenue receipt.
If the ticket was issued or reissued prior to September 1 , 2019, the airline representative
shall issue a boarding pass without the PAID stamp and direct the passenger to the
terminal fee counters. At the terminal fee counter, the teller shall collect the IPSC
payment from the passenger and issue a receipt attached to the boarding pass.
IPSC EXEMPTION
These passengers are exempted from the IPSC payment as mandated by law:
1. Children below two (2) years old, with or without any airline ticket
2. Overseas Contract Worker
3. Passenger denied entry
4. Airline Crew
5. Diplomats
6. Athletes which have been officially endorsed by the Philippine Sports Commission
7. Muslim Passengers travelling to Mecca on HAJ
8. Any other person as may be specified by MCIAA in mutual agreement with GMCAC or
as may be specified by legal requirement
For exempt passengers who have the IPSC integrated in their tickets, they will need to
present the following documents at the terminal fee counter for claiming the exemption:
1. Valid Overseas Exemption Certificate (OEC)
2. Exemption certificate for pilgrims, athletes, and others
3. Boarding pass
IPSC REFUND
All request for refunds shall be processed at the terminal fee counters on the day of
departure upon presentation of:
1. Boarding pass with PAID stamp
2. Valid exemption documents as specified above
 Exempted passengers shall be refunded the full amount of the IPSC.
For unused tickets, the air carrier shall be responsible for the processing of the refunds
subject to the airline ticket terms and conditions.
For any concerns or further inquiries, passengers may contact Mactan-Cebu International
Airport through (032) 494-7000 or email customerservice@gmcac.ph.