Lunar New Year (commonly called 'Chinese New Year among Filipino folks) is coming right up and if you still don't know where to spend it, worry no more! You don't have to go out of town, as here are some hotels and resorts where you can celebrate for more fortune and luck.
Parklane International Hotel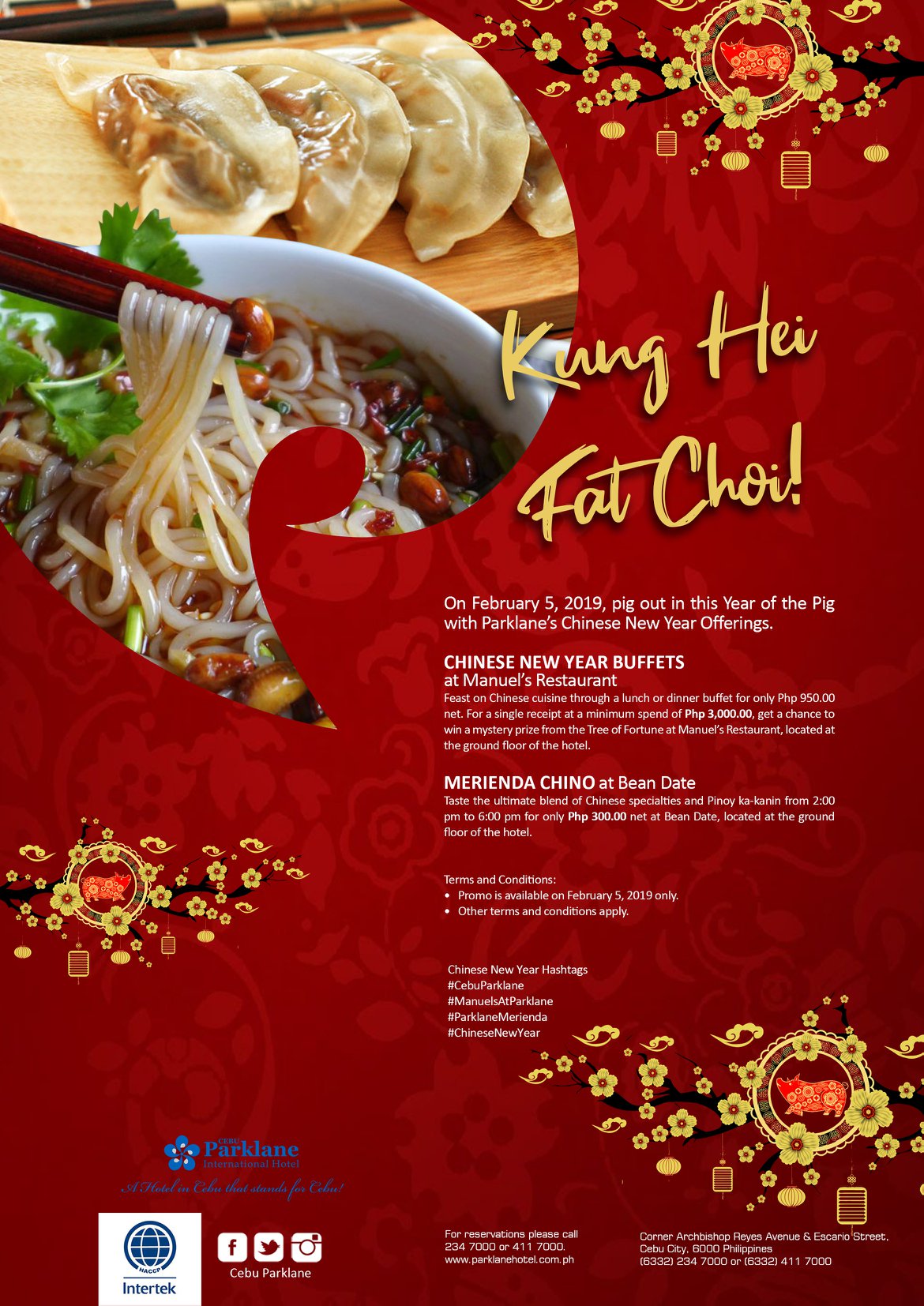 Pig out at Cebu Parklane International Hotel for the Year of the Pig with with some Chinese New Year Offerings. They'll be serving  Chinese cuisine through a lunch or dinner buffet and For a single receipt at a minimum spend of Php 3,000.00, you'll get a chance to win a mystery prize from the Tree of Fortune at Manuel's Restaurant!
Seda Hotel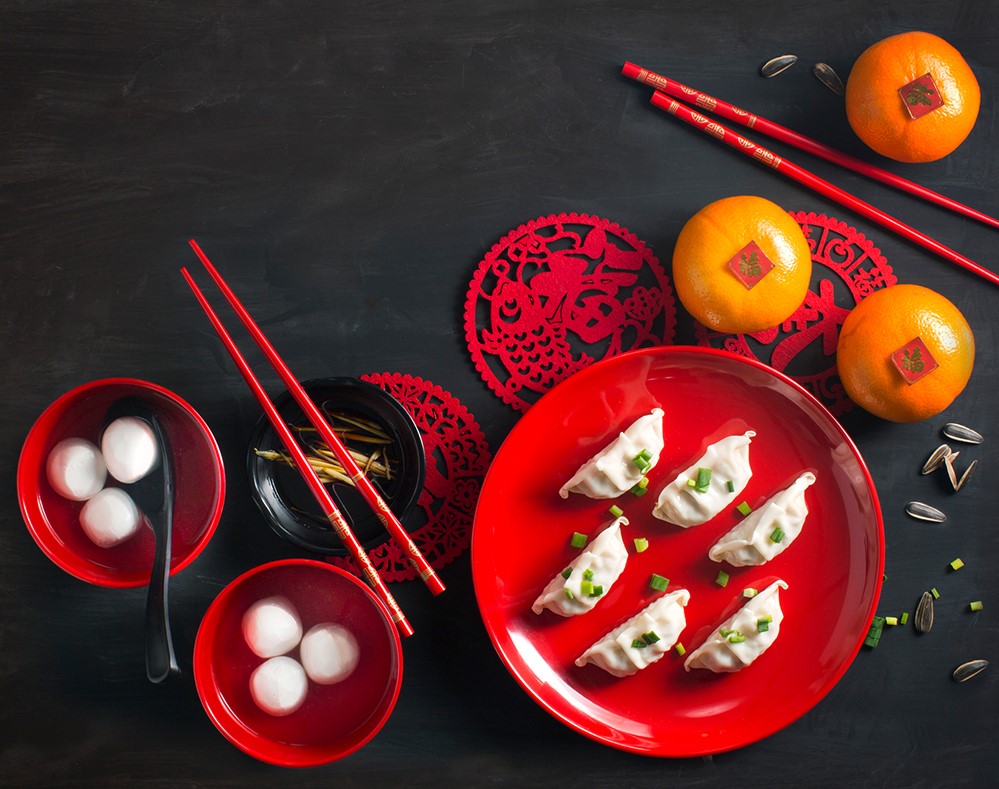 You can also indulge in a festive culinary adventure at Seda Hotel's Misto.  Traditional red lanterns will be put around the restaurant and will offer an exquisite feast of several well-known Chinese delicacies and recipes including a dim sum spread, sweet and sour dishes as well as a noodle station. Also, a traditional and colorful Lion Dance will take place at the lobby.
Marco Polo Hotel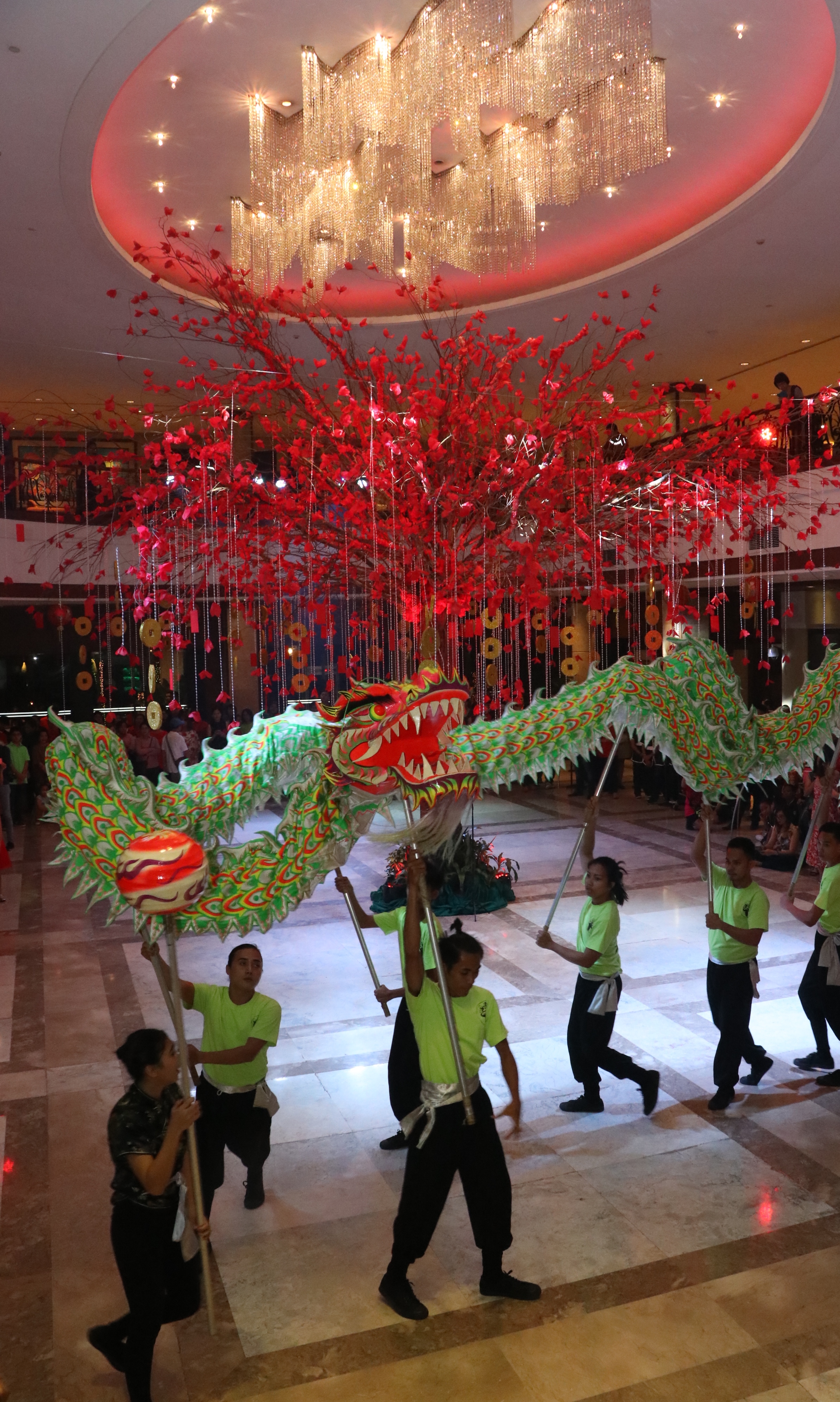 Greetings like Gong Xi Fa Cai will be all over the Hotel as you enter into the Year of the Earth Pig at Marco Polo Plaza! There will be a giant Yee Sang bowl at the lobby where special guests  will be tossing the salad with Marco Polo's signature giant chopsticks. Also a eye-dotting ceremony followed by the auspicious drum beats of the traditional lion and dragon dance will keep the celebration going. To complement the celebration, there will be Chinese Cuisine at Café Marco with Culinary Impressions of China. If you dine during lunch or dinner on these dates, you can get a chance to win one roundtrip ticket to Macau care of Philippine Airlines.
Hai Shin Lou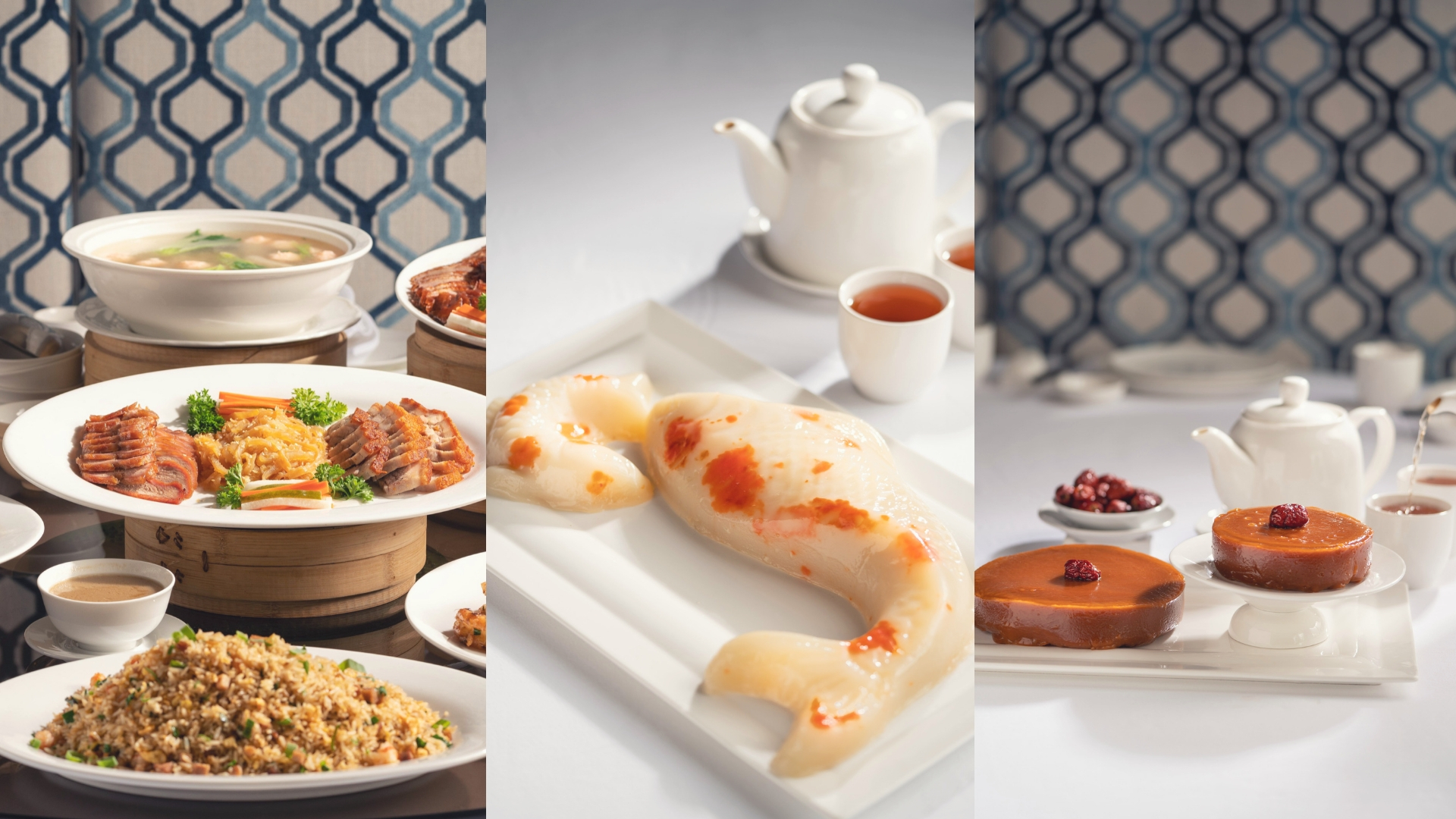 Still at Marco Polo, Hai Shin Lou will be celebrating their first Chinese New Year in the Queen City of the South. As tradition dictates that one should eat tikoy (or nian gao) during Chinese New Year to ensure sweetness in the coming year. It is also said that eating it will bring in money, prosperity and continuous loving relationships. So now you can bring this glutinous rice cake home or give them out as gifts to family, friends or colleagues. If you book your tables early they will also be serving carefully curated Cantonese dishes and a Dim Sum menu!
Harold's Hotel
You can bring in good fortune this February 5 as you celebrate the festive Year of the Pig at Harolds. There will be a delicious Chinese buffet spread. You guys can also try your luck and get a chance to win amazing prizes from the magnificent Prosperity Tree when you dine in groups of three.
Crimson Hotel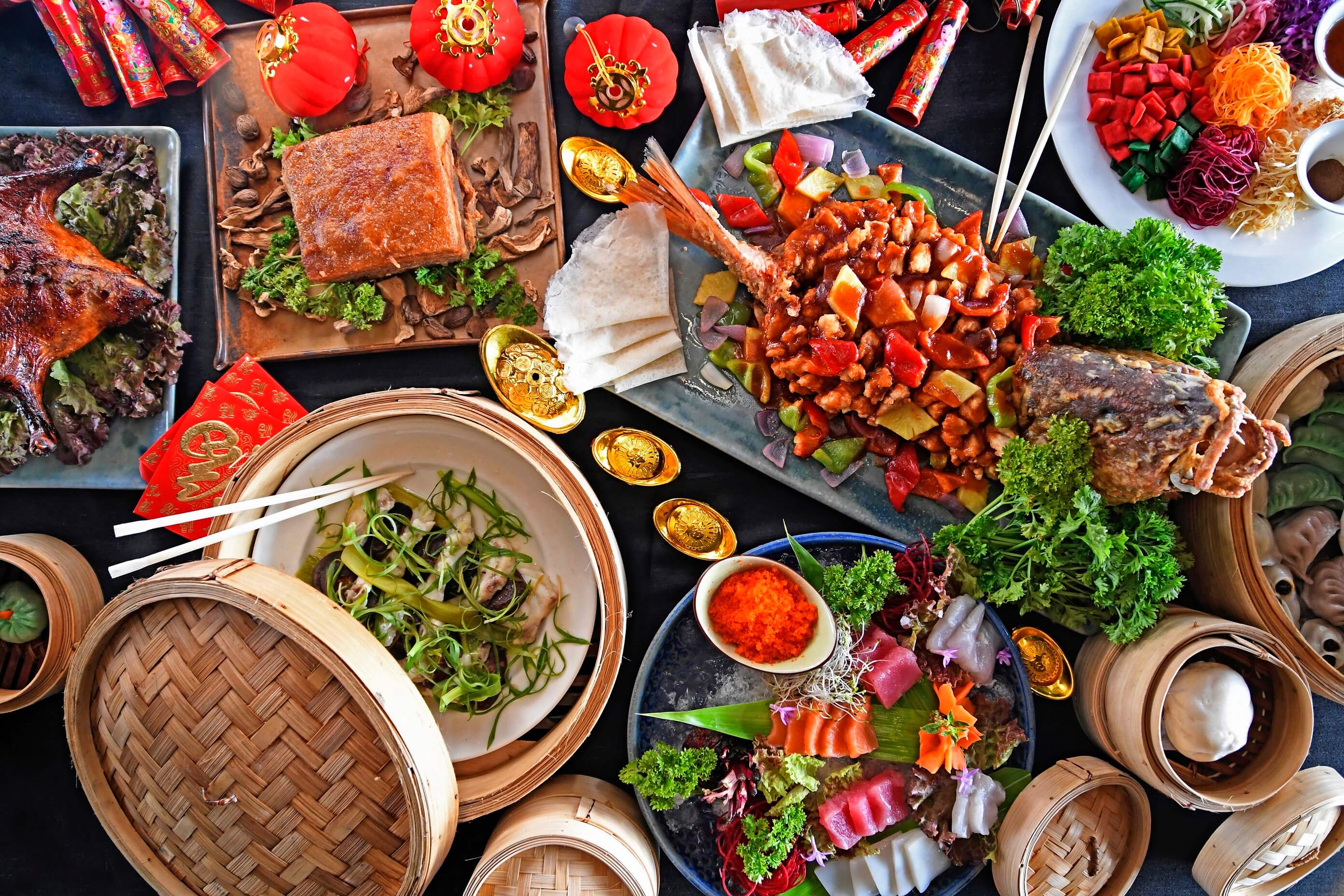 There is a good reason why you should celebrate Chinese new year at the resort because festive drums and music, longevity noodles and an auspicious feast will all be there to serve you and your family. It wards off the negativity and also attracts good energy with the sounds of the fire crackers as we light them up at the resort's porte cocher. They will also serve elaborate Chinese and Oriental fare that's worthy for the celebration such us Sichuan chicken, a variety of freshly made dimsum, kung pao chicken, sweet and sour snapper, and also for attracting good charm and luck, you'll definitely need to have some sticky and sweet desserts too.
Maayo Hotel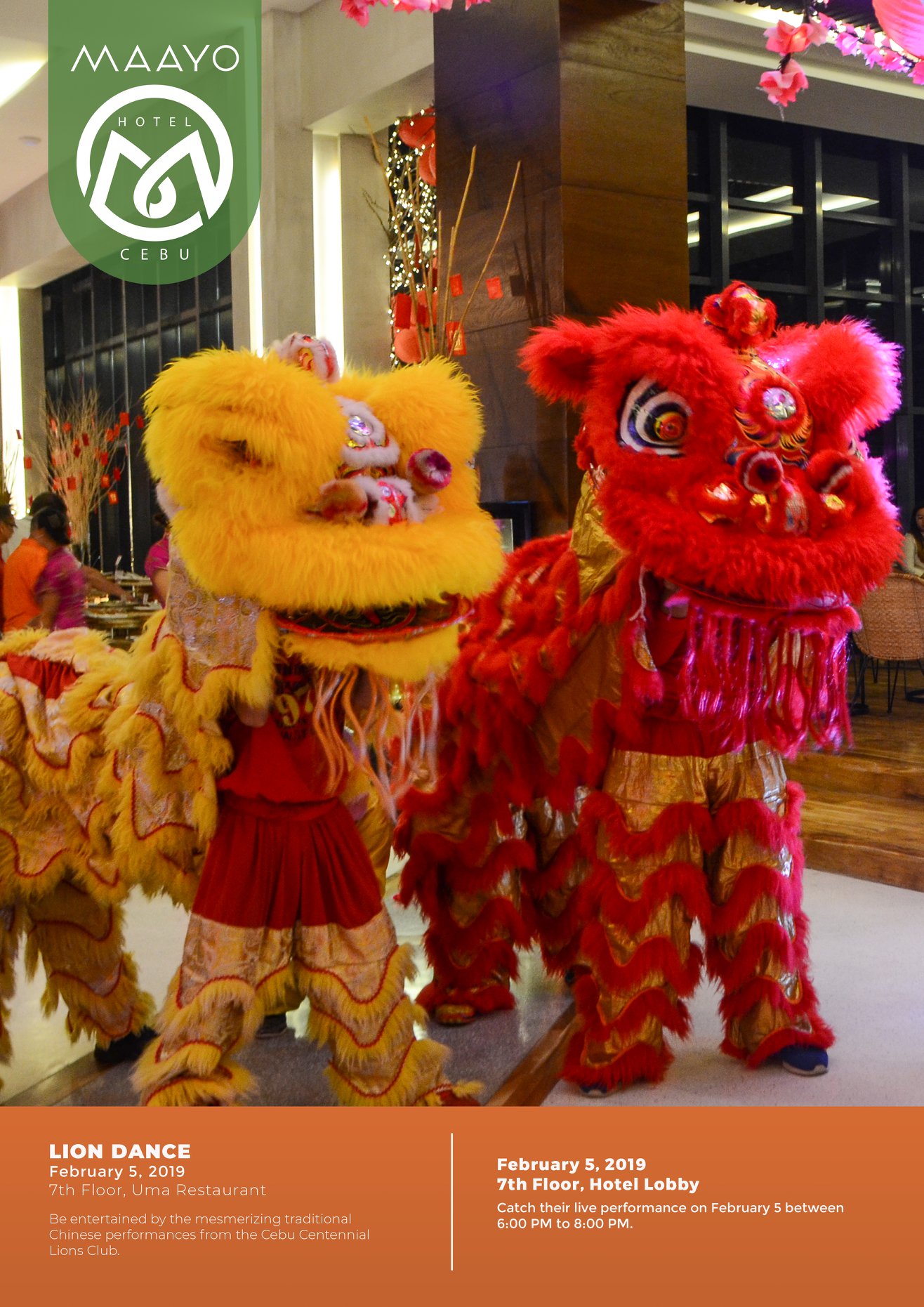 Be entertained by the mesmerizing traditional lion dance performance from the Cebu Centennial Lions Club on February 5, Chinese New Year just right at their Hotel Lobby. And indulged in the Year of the Earth Pig with prosperity and happiness through a festive themed buffet at Uma Restaurant. Gather your loved ones and eat through a sumptuous spread of your favorite Chinese dishes.
Quest Hotel

If your thinking of spending your Chinese New Year near the center of the city, then you can witness a spectacular Lion Dance Ceremony at the lobby of Quest Hotel. Accompanying with a bountiful feast of sumptuous Chinese cuisine including roasted Peking Duck. There will also be a prosperity toss that symbolize an element of fortune for the family.
Shangri-La's Mactan Resort & Spa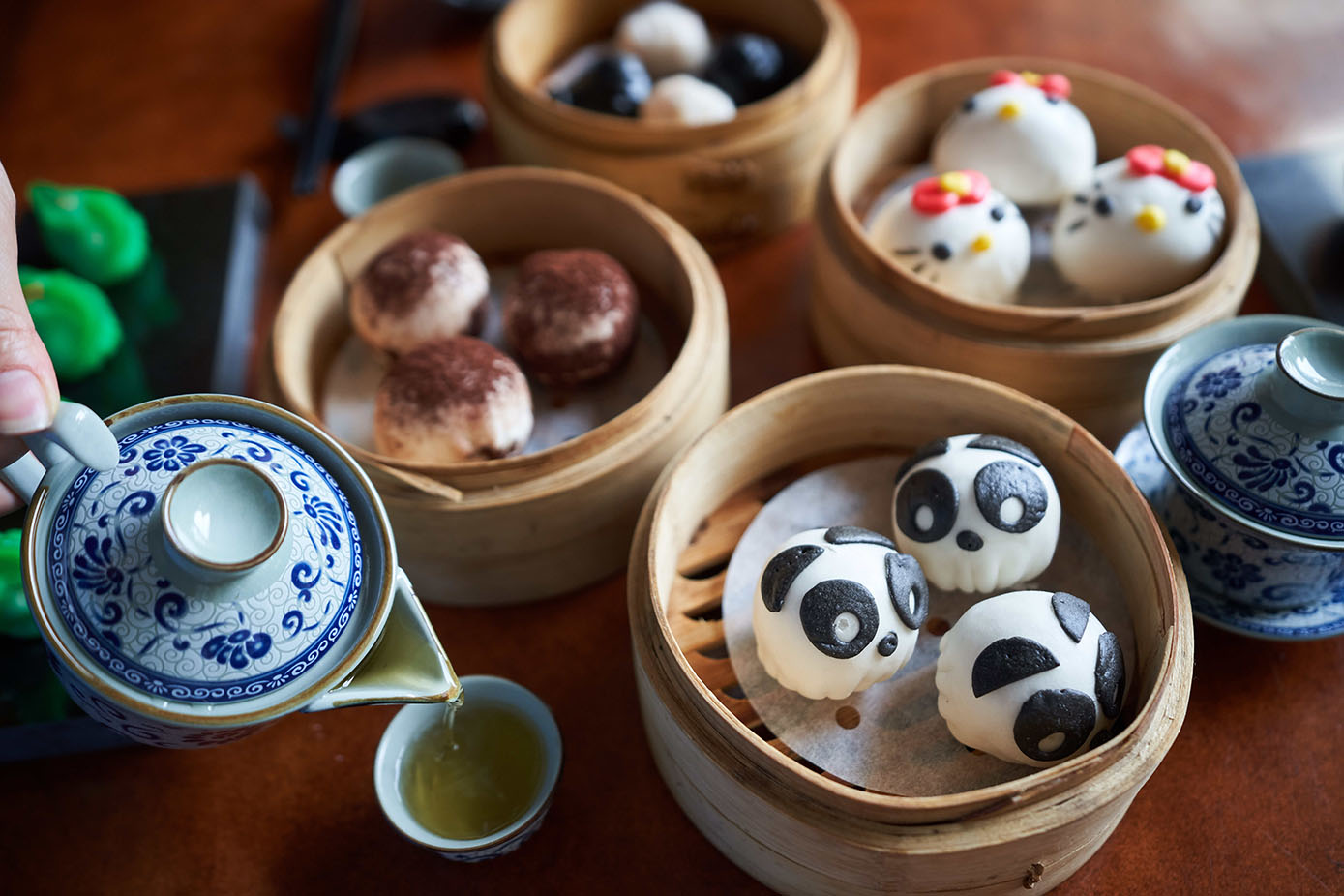 You can also indulge in masterful culinary delights especially created by Chef Boon Boon Hoe, and a revelry of vibrant tradition, as you welcome the Year of the Earth Pig. There will be 3 exclusive set of menus at Shangri-La's Tea of Spring, which is Blissful Celebration Set Menu, Grand Fortune Celebration Menu and Abundant Blessing Celebration Set Menu. A Chinese New Year Buffet at Tides will be over flowing with savory time-honored Chinese favorites!