Get an Insider Look at Blake Go and Divine Lee-Go's Sleek Home
Subtle touches of luxury and modern classic pieces give Blake Go and Divine Lee-Go's home a sleek aesthetic that's as cozy as it is sophisticated.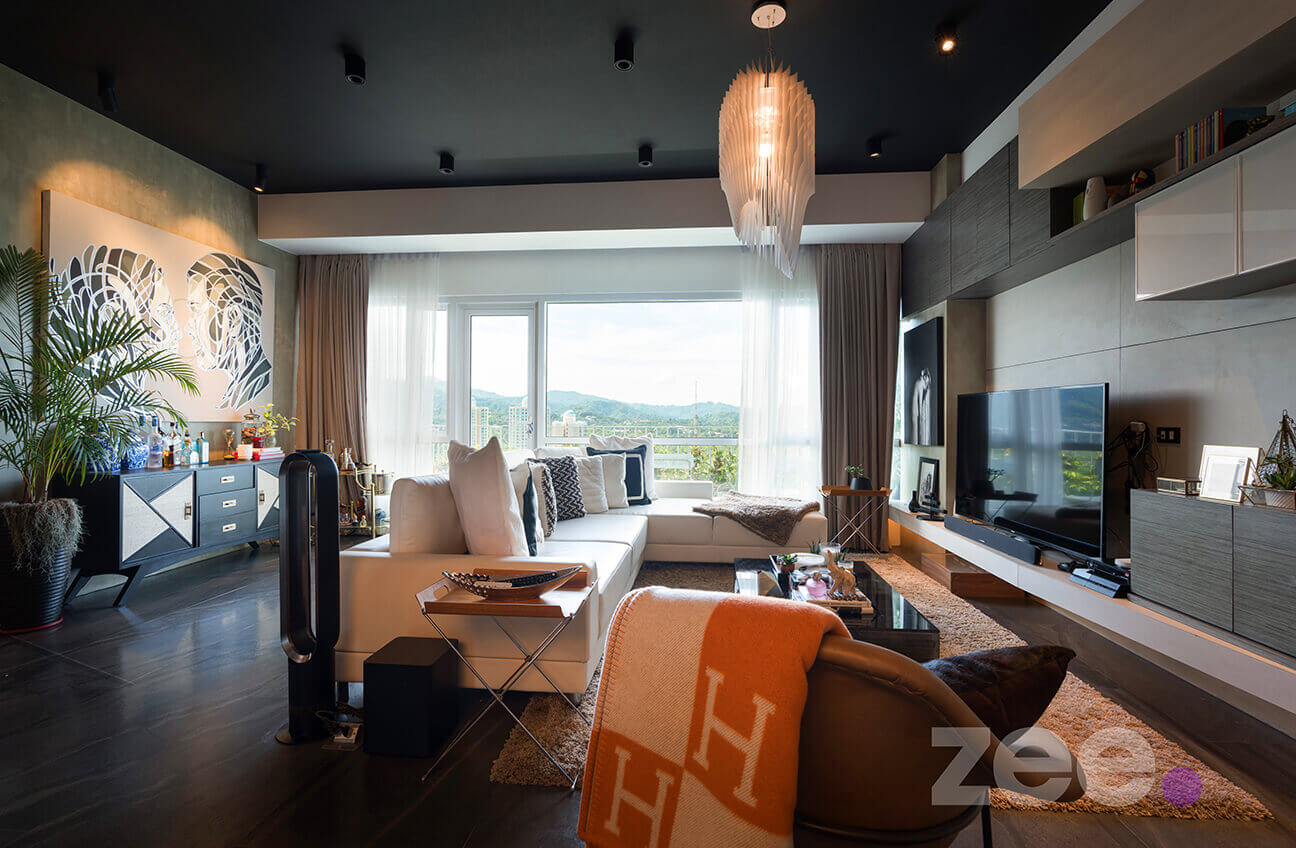 by Shari Quimbo
photography by Oliver Echevarria
hair and makeup by Arnauld
This story is taken from our archives. Originally published in Zee Digital Vol. 2
A pair of Pekingese dogs greeted us as we entered the home of Blake Go and Divine Lee-Go for the photoshoot, excitedly sniffing at our feet before running across the black tiled floors. "He's my eldest son," Blake jokes as he reaches out to scratch the head of Pompeii, the older pet.
Cute as the canines are, the real superstar of the house is clearly baby Baz. Despite being just a few months old at the time of the shoot, he looks up at us with adorable wide eyes. "Having a baby really changes everything," Divine says with a laugh. "We were lucky we got this place cleaned up in time for the shoot!"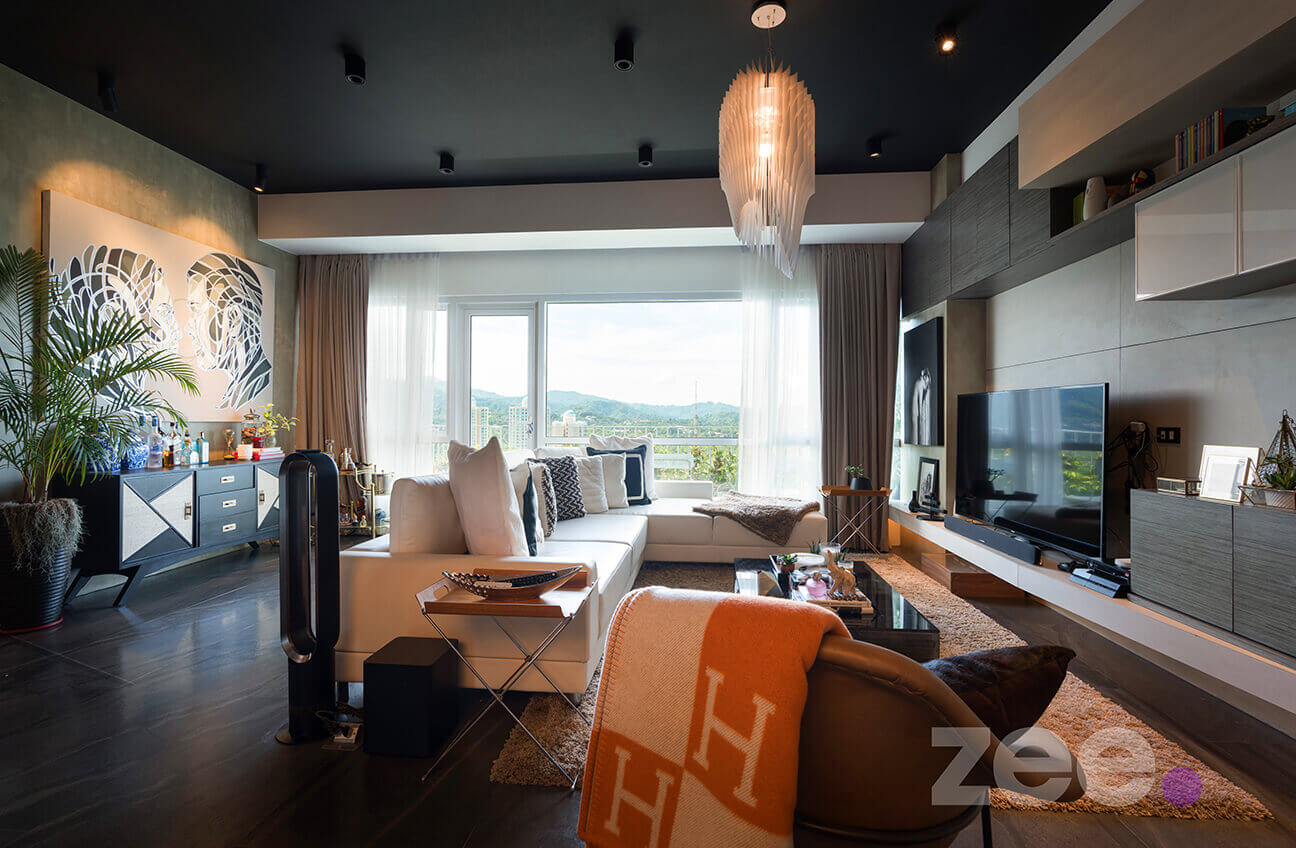 Any apology the couple might have offered for the clutter was completely unnecessary—a sleek stroller was parked at one corner, but all in all, the residence remained a chic and cosmopolitan abode in the middle of Cebu City.
The home is done in shades of dark neutrals, with some bare concrete walls to perfectly showcase their art collection. "Our inspiration for the house is very modern, very hotel-like," Divine shares. "Technically, I wanted a blank canvas, and we just put a lot of accessories to liven up the place."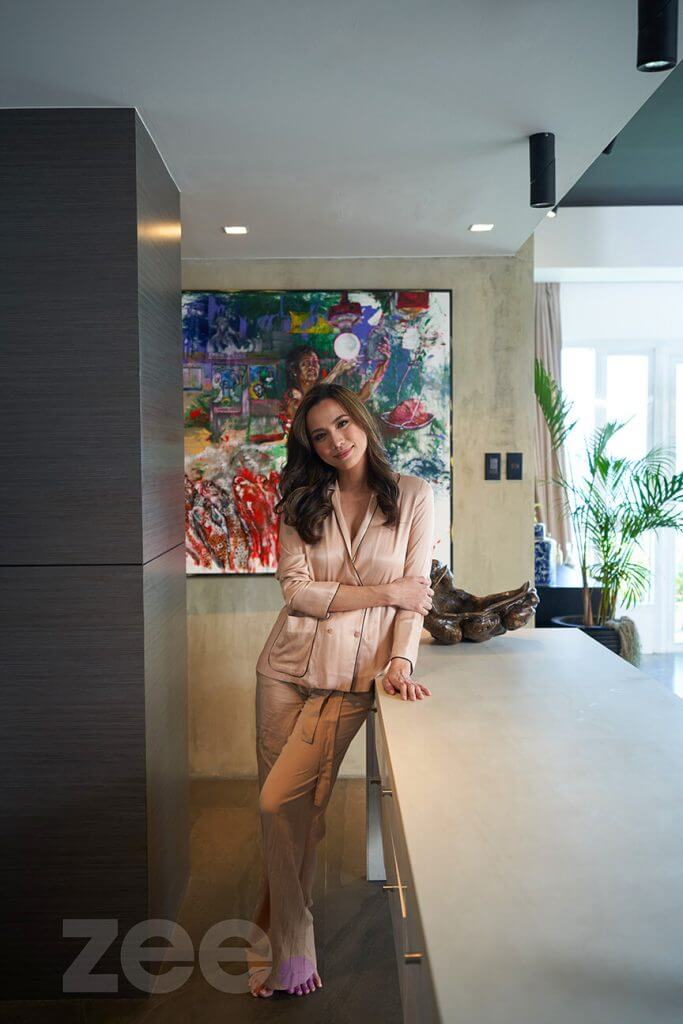 The young couple did most of their furniture shopping in Manila at such stores like Furnitalia. Most lot of the design elements were Divine's choice as her way of coping with homesickness when she moved to Cebu. "If people see my house in Manila, it's basically the same thing—the same materials, the same color palette." She continues by saying, "For me, there was an adjustment period. So this made me feel like I was still home in Manila."
Their unit enjoys an open layout, which allows the sunlight from the large glass windows to fill the interiors and create a sense of airiness. However, this wasn't always the case. "We had to tear down some walls," Blake reveals, sharing that the kitchen had been enclosed when the unit was turned over. Now, their open kitchen features a long counter and sleek cabinetry.
Just off the kitchen is the dining area, where one mirrored wall gives the illusion of even more space. There are sculptural benches interspersed with single-seater chairs to accommodate more people when they entertain. Choosing the dining table followed the same thought process—the glass-topped table extends on both ends to seat four more diners. The chandelier above it is definitely a conversation piece as Blake demonstrates how the lighted beams can be moved around to create a different design.
Strategically placed alcoves and cabinetry were installed to address the need for storage. The largest wall of the room, though, is covered in a beautiful tile that the couple imported from Europe and was the most difficult item to bring into the unit. "It wouldn't fit in the elevator," Blake says about the large slabs. Instead, they had to install a crane system in the stairwell so they could bring it up all the way from the ground floor. Admittedly, the work was worth it, considering the subtle but sophisticated touch it adds to the space.
In the living area is an oversized L-shaped sofa, the lightest piece of furniture in the room. It is punctuated by black and white patterned pillows, textured throws and rugs, and a rich butterscotch-colored leathered seat. "This is my favorite space in the home," Blake reveals, "because I like to sit here and watch the Golf Channel and Formula One."
The entire area is illuminated by something Blake admits he's proud to have, a Zaha Hadid Aria chandelier. Its cascading fins cast a soft glow, while its sculptural shape and distinguished pedigree add a touch of luxe to the space.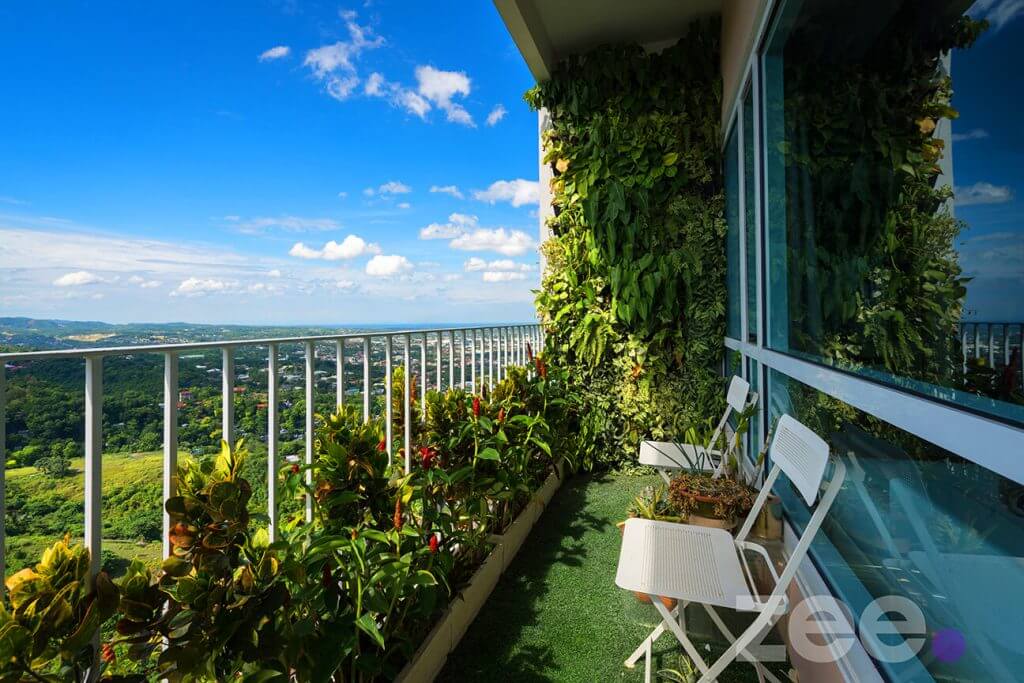 Against the home's subdued color palette, the greenery of the balcony and the view beyond are particularly striking. Aside from being in a building already perched high on Cebu's Nivel Hills, the Gos also live on the top floor of their tower. Needless to say, the sweeping views of their surrounding vista are unparalleled.
The couple decided to echo the greenery from the outside into their own little outdoor space. A plant box lines the railings, while leafy vines climb up the far wall. "It's not much because we live in a condo, but we thought it would be nice to still have an area out here where we can sit and get some fresh air," Blake says. "Plus, the dogs love it."
The master suite had been two bedrooms, which they combined to make room for his and her walk-in closets and a more spacious sleeping area. The signs of being parents to a newborn are particularly evident here, and somehow bring an approachable charm to the space—the crib in the corner, a collection of toys on the bedside table. The whole space is kept neat though and enjoys some pretty great bones, like the clean-lined bed and the large corner windows.
Baz, of course, has his own room, a nursery that the then-expectant parents had excitedly and stylishly put together before he was born. "It was very arranged—I had toys, books and even plants on display," Divine shares, laughing. "But when Baz was born, everything got rearranged!"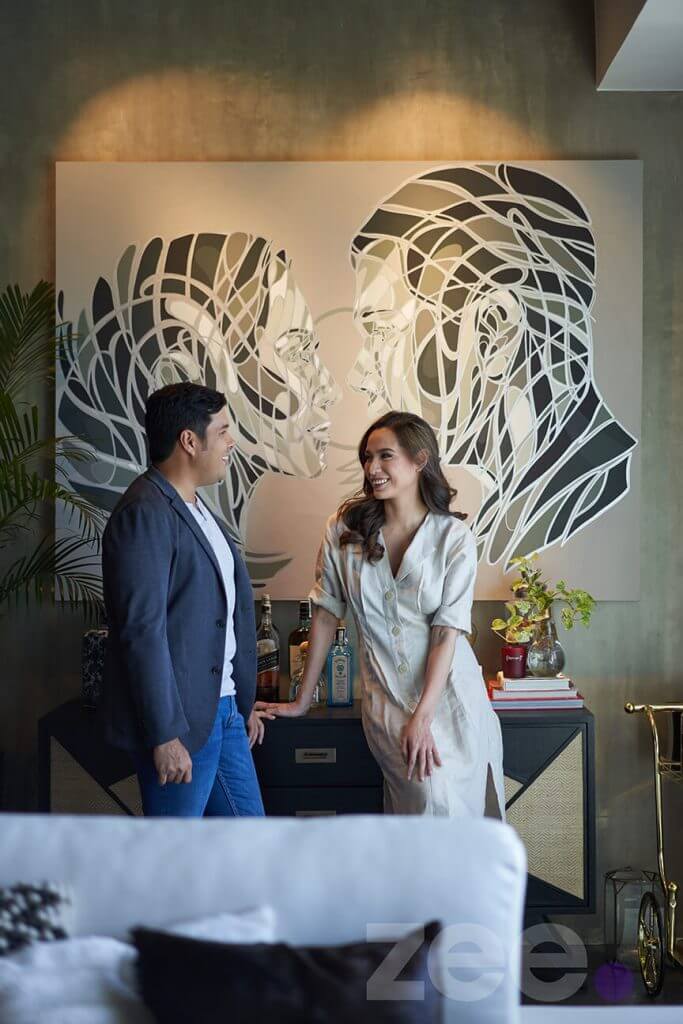 Despite the lifestyle changes that came with having a new baby, it's clear that Blake and Divine are near-blissful in their home. With Baz, the pair of pooches and a constant wave of visiting family and friends, this chic residence certainly feels like a home—if only for a few more years. "We're definitely going to move into our own house, especially when Baz gets bigger," says Blake. "Maybe in two or three years."
Whenever the move will be happening, one thing's for sure—the Gos will be enjoying a truly stylish and homey residence until they do.
Bunny Pages' Classic Modernist Home is a Beauty
Cebuano businessman Bunny Pages has a lot of food brands under his belt. His hectic schedule had him wishing for a peaceful and uncomplicated home.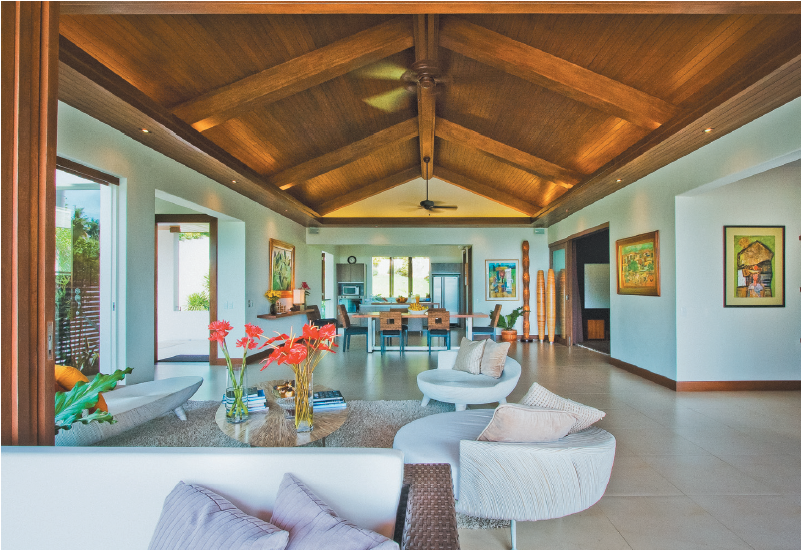 Living life on a full and hectic schedule, the owner of the house, restaurateur Bunny Pages, wanted to create an oasis where he can relax and pursue his love for cars. The outcome was an uncomplicated and compact house in collaboration with architect Ed Gallego.
On a steep slope in Maria Luisa Estate Park, the four-level home was cantilevered to conform to the contours of the terrain. Ceilings and doors were built tall, perhaps as the homeowner himself is on the towering side, and an open design was used to maximize open space, much to his liking.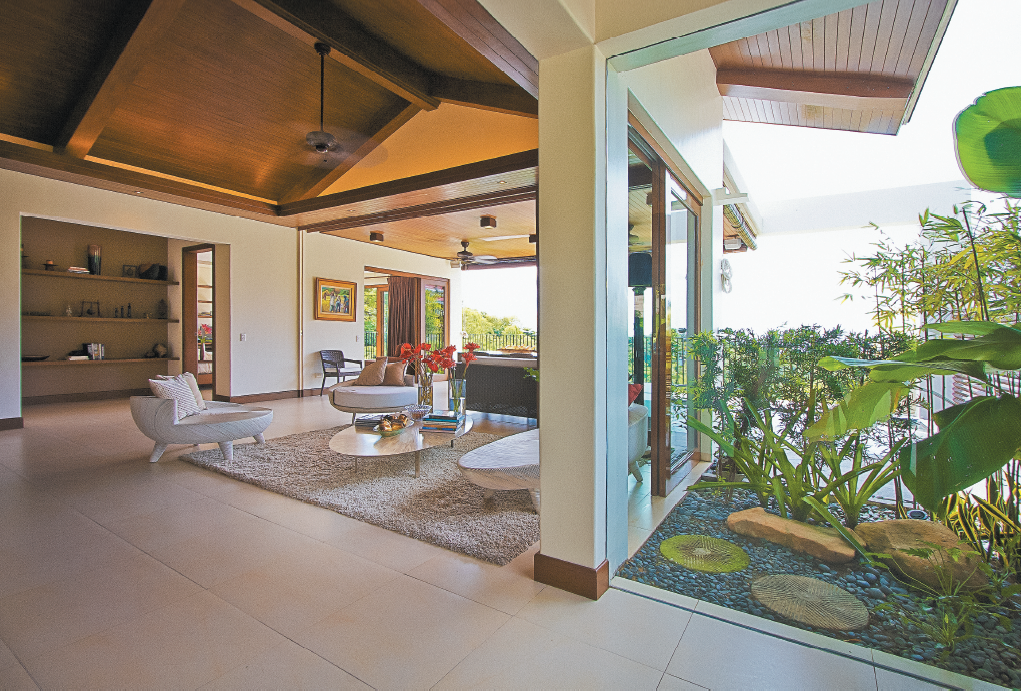 The architecture of the house is classic modernist with touches of industrial. The view from the windows of the house, the ample ventilation, and a healthy dose of monochromatic colors make it breathe. Sliding glass panels blur the line between the interior and exterior.
The living room spills out into the dining area and the kitchen on one side. At the opposite end, the master's bedroom directly adjoins the lanai and a den with a most advanced movie projector. The home theater system in here can actually rival a hi-tech movie house in terms of audio-visual equipment and acoustics. The lower levels contain the guest rooms for Bunny's visiting children, as well as extensive area to house his growing car collection.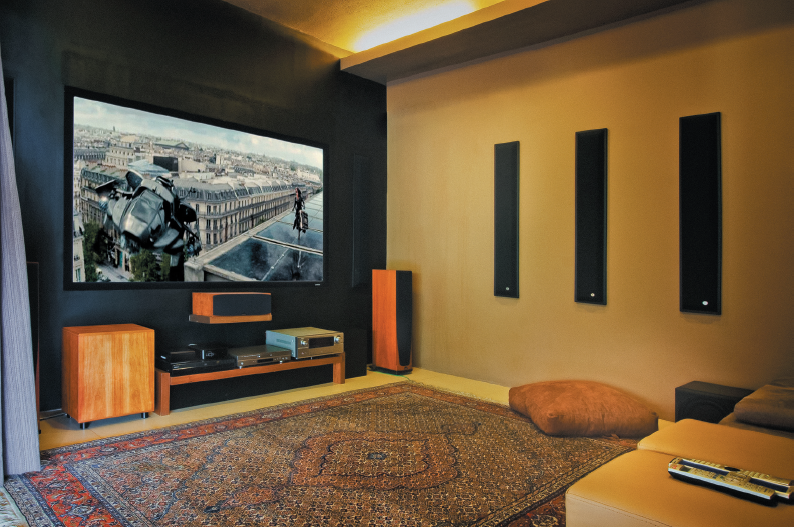 At the west end of the property, a soaking pool was built for one to enjoy the view of the city. It also overlooks the nearby island of Mactan. "This is where I have coffee in the morning," enthuses Bunny. "And when the sun is down and the lights of the city come out, the view looks great."
"The most interesting aspect of the house," says Architect Ed Gallego, "is the garage located in the lower level to indulge the owner's obsession with cars." Indeed, Bunny Pages also often plays host to fellow car buffs in a comfortable lounge, which opens to the garage. On the same level, a huge room connects to a gym complete with state-of-the-art fitness equipment.
An Exclusive Look at 856 G Gallery Founder Annie Chen's Artsy, Indochine-Inspired Home
In designing her home in Cebu, 856 G Gallery Founder Annie Chen wanted to create something that would give her comfort with a bit of pared-down luxury.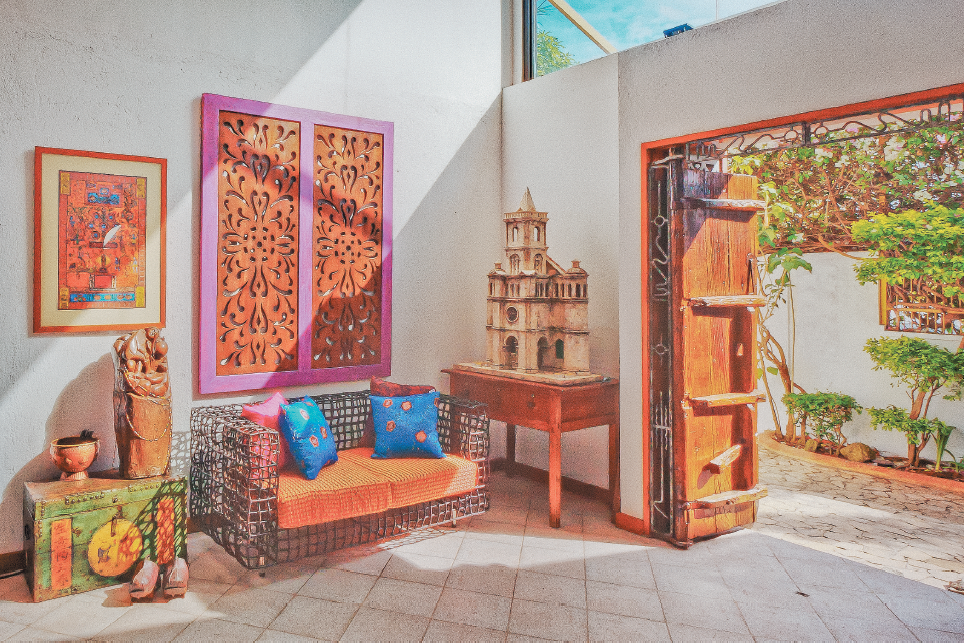 This story is taken from our archives. Originally published in Inside Cebu.
By profession Annie Chen is a jewelry designer as well as an art gallery owner in Cebu. She divides her time between her home in Singapore where she lives with her three children, and this home in her native city of Cebu. In designing her home here, Annie, wanted to create something that would give her comfort with a bit of pared-down luxury.
When the owner of this house decided to renovate the interiors, she specified to the architect that she wanted to bring the Indochine theme, which captivated her during a trip to Hanoi; there that cultural hybrid is quite evident. The entrance to the house is a barely perceptible gate in a cul-de-sac dominated by tall fences and breathtaking views of the Alta Vista Estate. Inside, however, the house speaks loudly of its owner's artistic sense. She has had her house built as nothing more than walls to display art, thus, the interiors are pointedly stark, with bursts of color coming mainly from framed paintings, wall décors, vibrant-color fabrics, and rare antique pieces displayed quite imaginatively.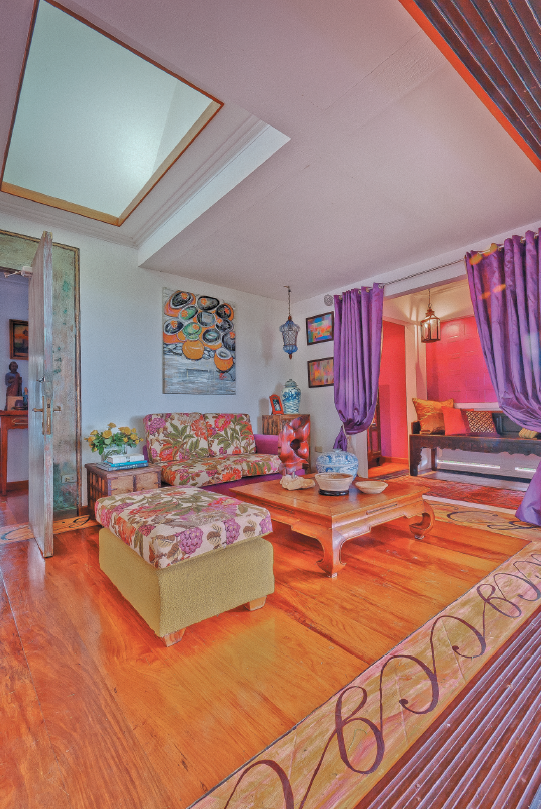 An avid collector of what could only be described as art exotique, Annie Chen has taken advantage of her many trips abroad to amass a wonderfully unique and diverse art collection. A pair of eclectic montages flanks the entrance door, radiating texture and immediately capturing the visitor's interest. There are unglazed terra cotta jars and wood sculptures by Jet Florendo.
Many of the paintings are by Nepalese and Filipino artists. Complementing the gallery feel of the house, designer furniture is used in functional precision, as revealed by interior windows and thick-lattice wood-screens. A massive wooden table dominates the dining room as well as a Kenneth Cobonpue two-seater upholstered in bright silk. Most passages are discreet and set in playful floor patterns, but a wrought-iron spiral staircase with solid wooden steps leads down to the more private spaces— three bedrooms, particularly—all furnished and accessorized with natural vibrancy.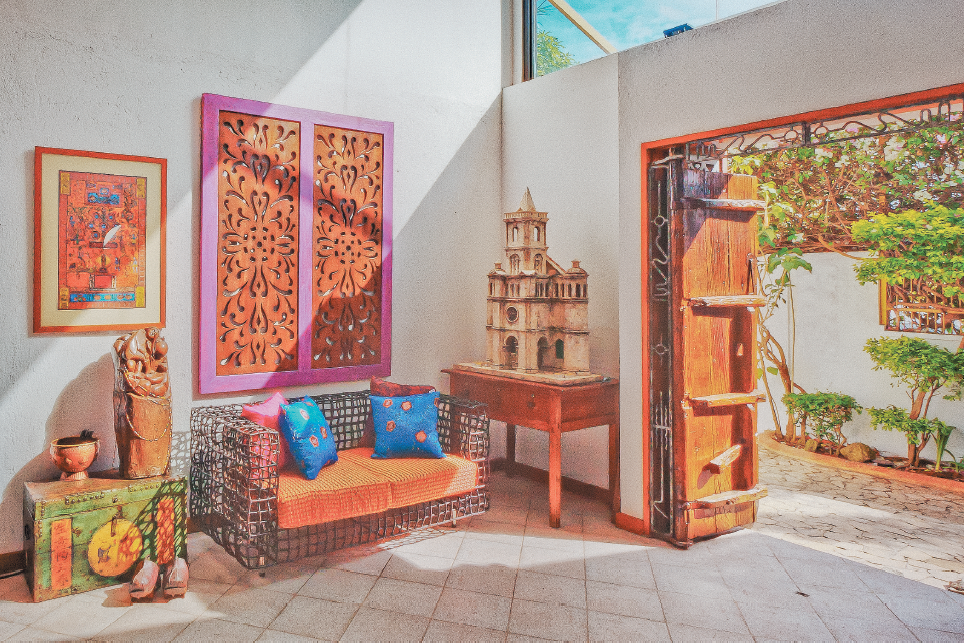 "I required romance in the interiors, but I was not also afraid of simplicity," says Annie. The classic modernist architecture was designed to maximize open space. Says Architect Arsenio D. Abella, "A renovation is an update on an existing building. The architect's duty is to link his discipline with the client's dream, passion, and love of life." And this he has done with remarkable results.
Quick and Healthy Back-to-School Lunch Ideas Your Kids Will Love
Going back-to-school means excitement for kids but can be stressful for busy moms. Make life easier with these quick and healthy school lunch ideas.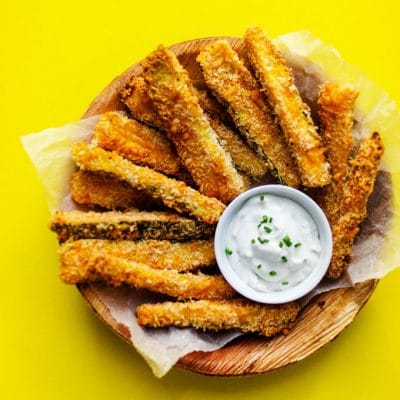 School season is here! Going back-to-school means excitement for kids but can be stressful for busy moms as meal planning comes into play. Preparing baon for your kids can be a struggle considering both their picky tastes and the nutritional content they need to grow strong and healthy.
Check out these recipes from the Electrolux Life App to help spark ideas for healthy and delicious baon for your kids.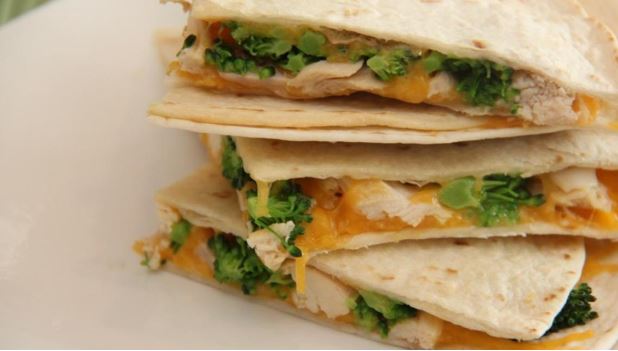 Cheese it up!
Since a lot of kids are not fond of eating vegetables, this Kid-Friendly Chicken & Broccoli Quesadilla recipe is a great way to add veggies in a way kids will enjoy. Start by placing Flour Tortillas on a plate, top it with cheddar cheese, add chicken and broccoli florets. Top it with another layer of Flour Tortillas then place it in a toaster oven at 350ºF and cook for 8-10 minutes or until golden brown. Cut the quesadilla using a pizza cutter, wait for it to cool and it's ready to be packed!
Potatoes are usually a crowd pleaser so why not make the most of your leftover mashed potatoes by making Spinach and Cheddar Potato Cakes.
Simply mix together the egg, frozen spinach, seasoned salt, onion powder and ground black pepper in a medium bowl. Add the mashed potatoes, cheddar cheese, breadcrumbs, and fresh chives. Mix it well until breadcrumbs have been absorbed. Form a scoop of the potato mixture into patties and fry the patties in a non-stick frying pan until golden brown. For the sauce, stir together sour cream and fresh dill and season with salt and pepper to taste. Serve the dip alongside the cakes!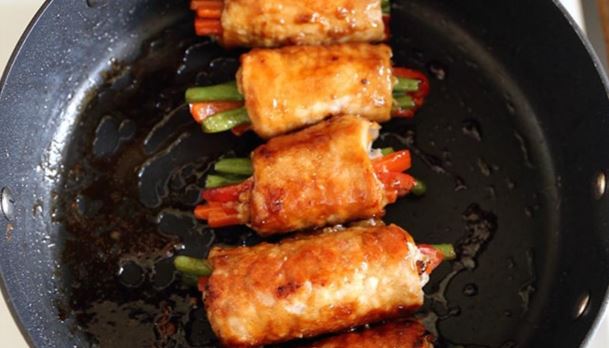 Turning Japanese
Bring a Japanese flavor to your kid's lunch with Teriyaki Pork Rolls with strips of green beans and carrots. In a pot of salted water, bring to a boil the thin strips of green beans, sliced carrot, and bell pepper for 2 mins. Once cooked, strain and dry with paper towel then set aside.
To make the sauce, mix soy sauce, white granulated sugar, and water in a small bowl and set aside. Take one of the thin pork cutlets and dust it with all-purpose flour on both sides. Add three of each of the green beans, carrot slices, and red bell pepper slices on the cutlet, season it with salt and pepper to taste. Then roll the pork and close it with toothpicks. Fry the pork until golden brown and remove toothpicks. Add the sauce, continue cooking for another 1-2 minutes until sauce thickened and all sides of the pork are coated.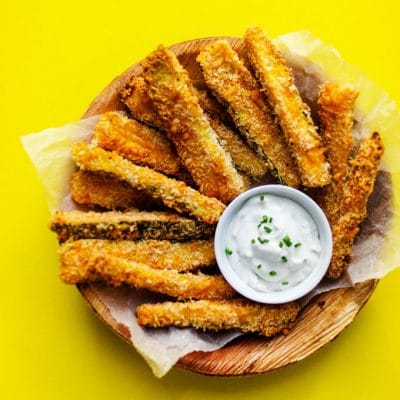 Healthy Sides
Put a new and healthier spin on your kid's snack time with this recipe of Baked Zucchini Fries!
First, preheat the oven to 425 degrees F. Cut zucchini into fries-like size, no need to peel them. In a medium bowl, combine panko, parmesan, salt, paprika, and pepper. Place whisked eggs in a separate medium bowl, and the flour in a third medium bowl. Dip zucchini pieces into the flour, then the egg, then the panko. Dip zucchini pieces into the flour, then egg, then the panko. Once all zucchini are breaded, bake it for 15 to 20 minutes, or until golden and crispy. For the sauce, just combine the yogurt, cheese, mayonnaise, and chives to a food processor and blitz until smooth.
Preparing your kids' healthy and tasty baon is easy with Electrolux kitchen appliances, like the Electrolux NutriFresh™ Inverter Refrigerators, which come with new features to keep produce fresh for longer. The new Electrolux NutriFresh™ Inverter French Door Refrigerator (EHE6879A-BPH) allows you to go from chilling the food to cooking them in minutes. With its special UltraChill -2ºC feature, it preserves the texture and nutrients of meat and fish for longer without having to defrost it.
Different food types require unique storage conditions to stay fresh and the new NutriFresh™ refrigerator comes with a FlexFresh drawer, an optimal storage compartment with five temperature settings (-23°C to +7°C). This enables you to store all types of food – from cheese and wine, meat and seafood, to cold drinks and frozen items – at the temperature they need to remain fresh.
To help retain the juiciness of produce, the NutriFresh™  Inverter French Door Refrigerator also comes with a TasteLock Crisper with AutoHumidity Control which automatically adjusts humidity levels depending on the contents of the drawer. The AutoHumidity Control releases excess moisture from the compartment to help keep fruits and vegetables fresh for up to 7 days. It also has a TwinTech Cooling System that cools the fridge and freezer compartments separately, so food stays fresher and odors don't mix.
If you are looking for a cooking range, check out the Electrolux Cooking Range with Induction Cooktop & Electric Oven (EKI64500OX). It not only comes with a spacious layout to help you prepare multiple dishes at once, but also has powerful induction zones for speedy cooking and precision heat control that allows you to accurately set your desired flame for perfectly cooked dishes.
To get the full recipes of these dishes, download the Electrolux Life app on the App Store or Google Play store and click the 'Recipe Finder Powered by SideChef' within the app to access thousands of global recipes from SideChef's database.
For more information on Electrolux and its products, please visit www.electrolux.com.ph and follow @ElectroluxPhilippines on Facebook and Instagram.