Four Books To Read When Bored
By Chrissy Grey Resaba
Boredom is always a struggle for people when they ran out of things to do. Thankfully, books are there to help save the day. It is always fascinating to embark on a journey to the unknown just by comfortably sitting on a couch. There is no frigate like a book. Indeed, treat yourself with an unparalleled kind of travelling by reading a book. Books are a testament that it could take you lands away. Pages unraveled the most marvelous stories one could have ever read. 
Therefore, now is the right time to take a book or two from your shelves and start reading again. Better yet, start reading some new books that can be found on the web? Below are some recommendations which are rated multiple stars by Goodreads.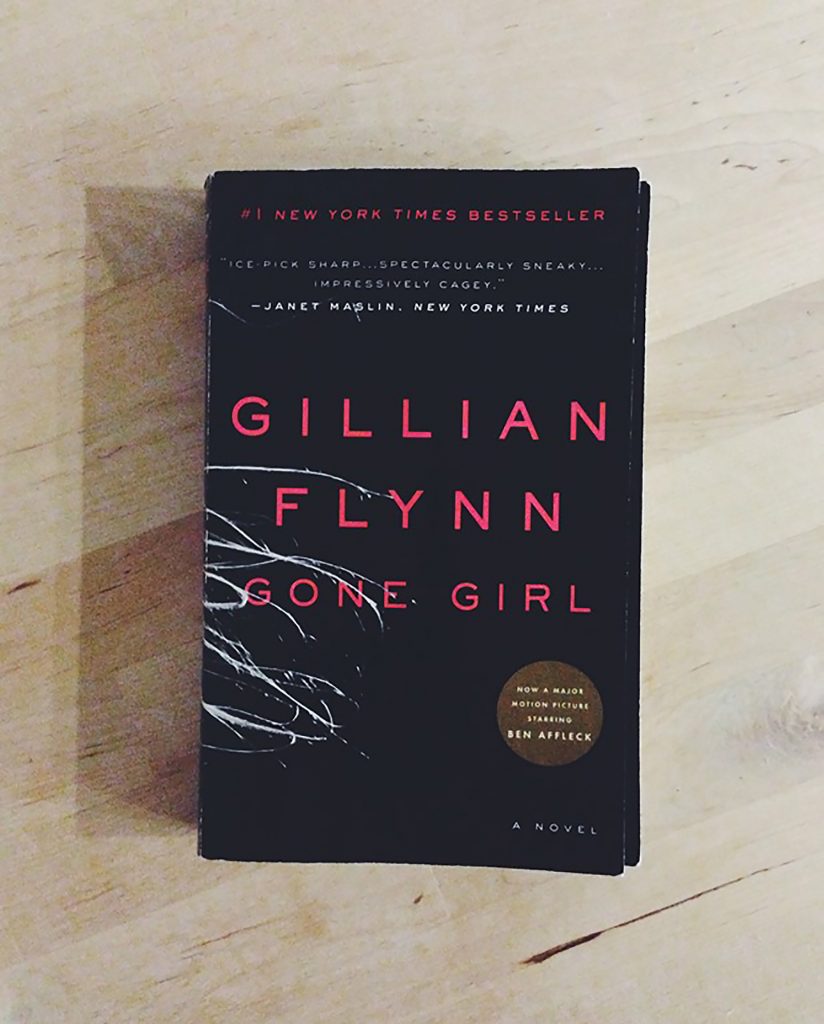 Gone Girl by Gillian Flynn
This reading material is dubbed as one of the most addictive books of all time. Give yourself a whirlwind experience from its complex plot.
Book's blurb:
"Marriage can be a real killer.
On a warm summer morning in North Carthage, Missouri, it is Nick and Amy Dunne's fifth wedding anniversary. Presents are being wrapped and reservations are being made when Nick's clever and beautiful wife disappears from their rented McMansion on the Mississippi River. Husband-of-the-year Nick isn't doing himself any favors with cringe-worthy daydreams about the slope and shape of his wife's head, but passages from Amy's diary reveal the alpha-girl perfectionist could have put anyone dangerously on edge.
Under mounting pressure from the police and the media – as well as Amy's fiercely doting parents – the town golden boy parades an endless series of lies, deceits, and inappropriate behavior. Nick is oddly evasive, and he's definitely bitter – but is he really a killer?
As the cops close in, every couple in town is soon wondering how well they know the one that they love. With his twin sister, Margo, at his side, Nick stands by his innocence. Trouble is, if Nick didn't do it, where is that beautiful wife? And what was in that silvery gift box hidden in the back of her bedroom closet?"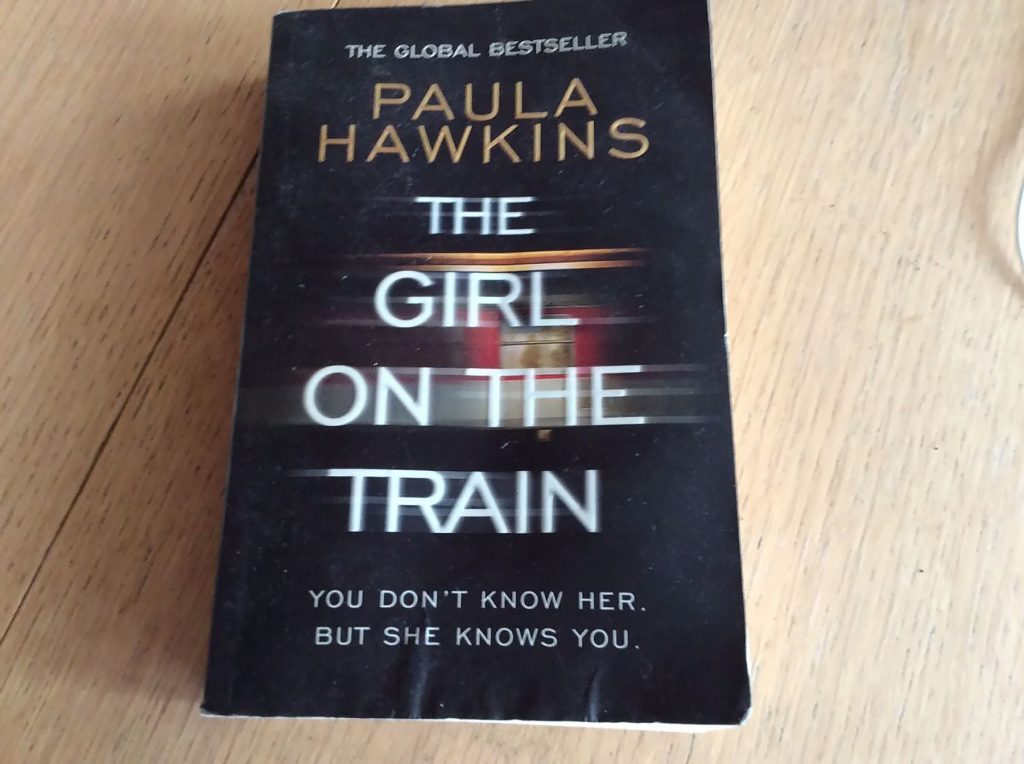 The Girl on the Train by Paula Hawkins
If one is a stan of thriller or crime genre, this British novel read is definitely the one for you.
Book's blurb:
"Rachel catches the same commuter train every morning. She knows it will wait at the same each time, overlooking a row of back gardens. She's even started to feel like she knows the people who live in one of the houses. "Jess and Jason," she calls them. Their life – as she sees it – is perfect. If only Rachel could be that happy. And then she sees something shocking. It's only a minute until the train moves on, but it's enough. Now everything's change. Now Rachel has a chance to become part of the lives she's only watched from afar. Now they'll see; she's much more than just the girl on the train …"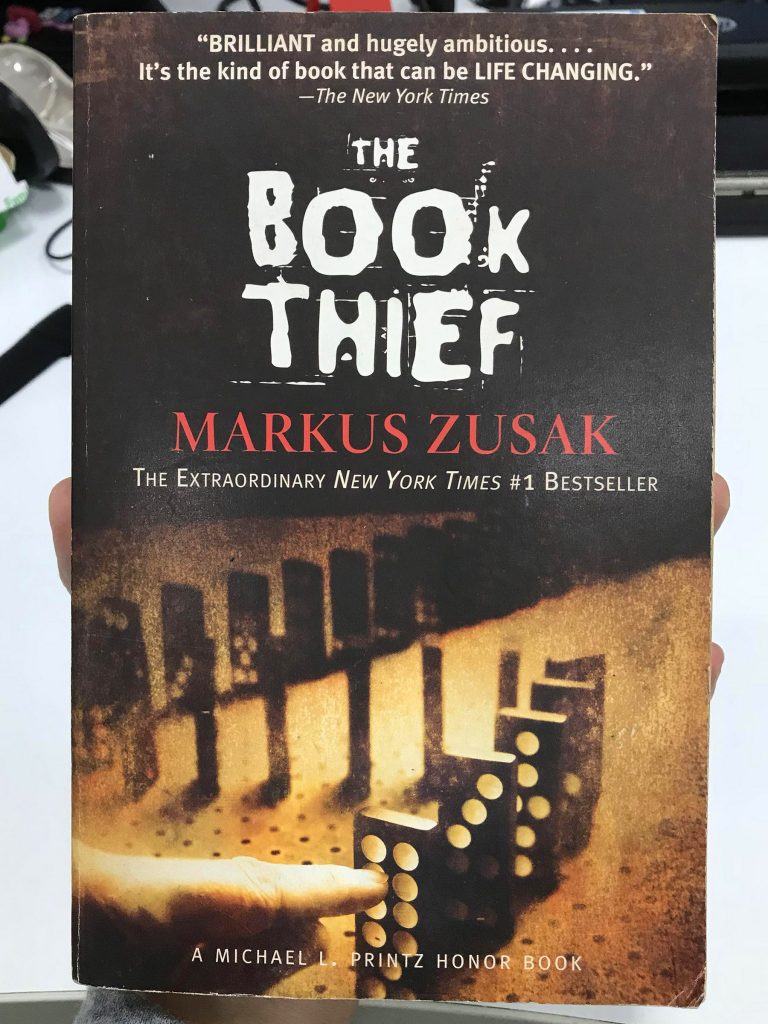 The Book Thief by Markus Zusak
One of the most compelling books of all time and a gem too. A page-turner that keeps you emotionally absorbed.
Book's blurb:
"It is 1939. Nazi Germany. The country is holding its breath. Death has never been busier, and will be busier still.
By her brother's graveside, Liesel's life is changed when she picks up a single object, partially hidden in the snow. It is The Gravedigger's Handbook, left behind there by accident, and it is her first act of book thievery. So begins a love affair with books and words, as Liesel, with the help of her accordion-playing foster father, learns to read. Soon she is stealing books from Nazi book-burnings, the mayor's wife's library, wherever there are books to be found. 
But these dangerous times. When Liesel's foster family hides a Jew in their basement, Liesel's world is both opened up, and closed down."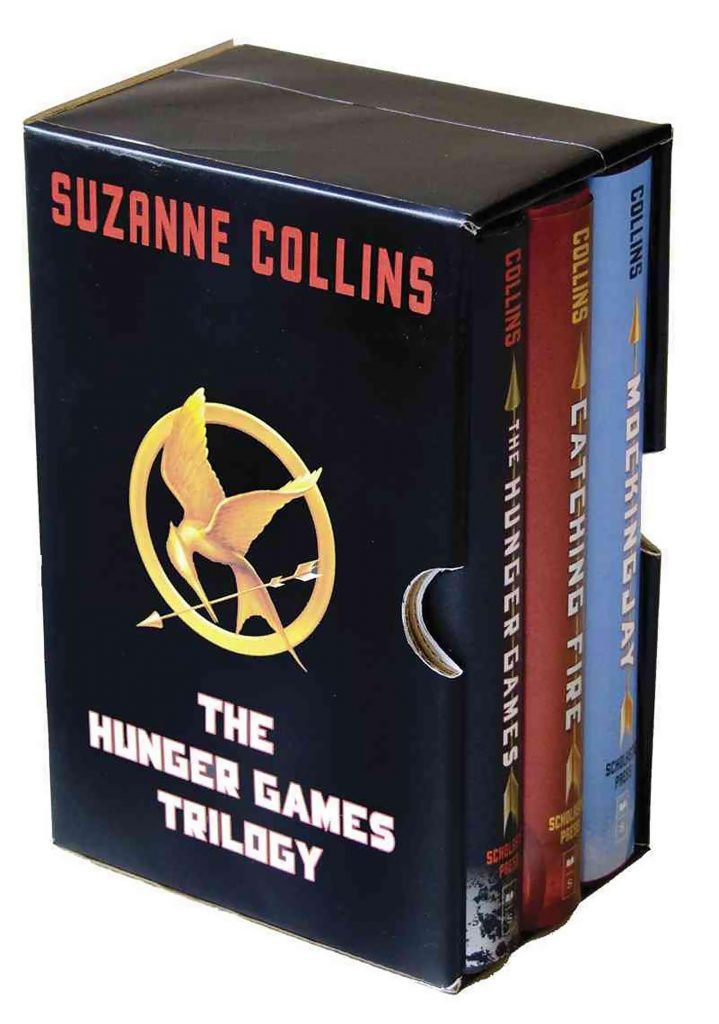 The Hunger Games by Suzanne Collins
This dystopian fiction has gone to the main screen. Before indulging yourself of some binge-watching of this trilogy, it's better to drown yourself with words and get hooked by it.
Book's blurb:
"Could you survive your own, in the wild, with everyone out to make sure you don't live to see the morning?"
In the ruins of a place once known as North America lies the nation of Panem, a shining Capitol surrounded by twelve outlying districts. The Capitol is harsh and cruel and keeps the districts in line by forcing them all to send one boy and one girl between ages of twelve and eighteen to participate in the annual Hunger Games, a fight to death on live TV. Sixteen-year-old Katniss Everdeen, who lives alone with her mother and younger sister, regards it as a death sentence when she is forced to represent her district in the Games. But Katniss has been close to dead before – and survival, for her, is second nature. Without really meaning to, she becomes a contender. But if she is to win, she will have to start making choices that weigh survival against humanity and life against love."
VIDEO GAME REVIEW: The New Myst Is a Modern Version of a Classic Game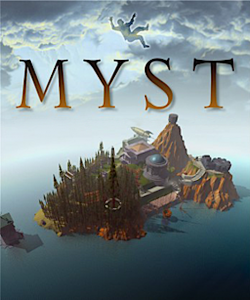 RATING: ★★★ / ★★★★★
It's hard to really give the new Myst a rating when it does what it was intended to do so well: transfer the world and puzzles of the original Myst into full 3D animation and VR. This isn't a Myst with new puzzles, a new island, or a new storyline — this really is almost an exact remake of the original game, even giving you the option to either play the original 1993 puzzles or with a randomizer if you remember the original puzzles too well.
So does it transition well? Well, both yes and no. For VR, the transition is nearly flawless, almost like this game was meant to be played in VR and nothing else. You get to open doors, flip through books, manipulate machines, press buttons, climb ladders, go through drawers, and enter codes in keypads — tasks that would get incredibly tedious when playing in flatscreen, but work very naturally when playing in VR. The island and its different locations also look fantastic in VR, so much so that I'd recommend to anyone interested in the game to try it in VR at least once, even if you plan to spend the majority of the game playing on a flatscreen.
The only real gripe I have with the VR version is that the puzzles often require you to remember certain things, which is hard to do when you don't have a pen and notepad readily accessible to you. Thankfully, the game creators were thoughtful enough to add a camera to the game that allows you to take pictures of any part of the game. While this definitely makes remembering things less inconvenient, it's still quite tedious to constantly have to open your photo album when you forget something.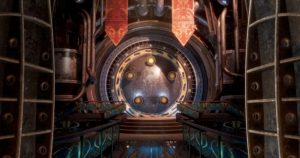 However, while the game works great in VR, its transition to controller support is not the best one. The original Myst was a point-and-click game, meaning you only ever used a mouse to interact with the game. Because the new Myst is such a faithful remake of the original, many of the puzzles are simply better with a mouse, even if controller support is available. Many of the machines are downright frustrating to work with when playing with a controller, which means the new Myst is not the best choice if you're hoping to lean back on your couch and enjoy a game with your controller.
This also means that the game carries with it a lot of the problems most point-and-clicks have — insanely scoped out and difficult puzzles, tedious gameplay, having to repeatedly move back and forth from one location to another, spending large chunks of time just clicking, you get the drift. However, if you loved the original Myst (or point-and-click games in general), these things should not be much of a problem to you.
All in all, the new Myst is terrific for original Myst lovers who wish to experience the world of Myst again, this time in VR or full 3D animation. For newcomers, maybe stay away from this one if you're not into point-and-click games very much, since the new Myst still feels very much like a point-and-click even if it's now got controller support. For newcomers who love point-and-click games, however, and haven't played the original Myst, you'll probably enjoy this one a lot, although it is a little surprising how you haven't played the original Myst yet considering how much it influenced the point-and-click genre in general.
But really, for anyone interested in this new Myst, there really is only one best way to experience it and that's in VR. Any way else would just fall flat in comparison.
by: Joey Rambles
28 Years Later, a New Myst Is Here and It's Better Than Ever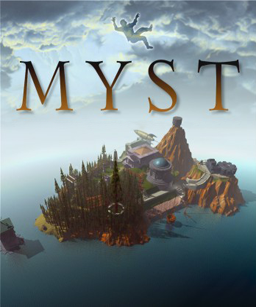 If you're a fan of adventure games and/or puzzle games, you most likely know Myst, the 1993 point-and-click game developed by Cyan Worlds about trying to escape a mysterious island. Often considered as one of the greatest adventure games of all time, the game is also credited to have helped pioneer the release of games on CD-ROM since it was one of the first games to do so.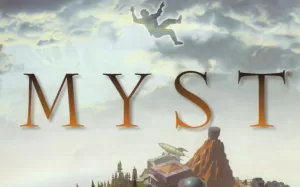 Now, 28 years after its original release, a new Myst is here — and it's set to be released for both PC and VR.
Releasing this August 27, the new Myst isn't just a simple remastering of the original game. It's an entirely new game, built from the ground up in order to create a more immersive and interactive version of the game. While the original Myst was very much a point-and-click game, featuring only static image slides of each location with minimal animation, the new Myst is fully animated in full 3D with every location explorable, allowing the player to fully experience the island in all its surrealness.
You can look around areas, pick up items, press buttons, pull levers, slide open doors, and interact with the world around you. It's everything you could possibly want in a Myst remake.
It also only makes sense for the new Myst to be built with VR in mind. It's a perfect fit as one of the reasons why people fell in love with the original game was because of how atmospheric and immersive it was, with the frightening feeling of being somewhere you shouldn't be constantly following you and growing with every area of the island you enter. It's mighty impressive for a game with such limited mechanics, and VR would only take that immersiveness and multiply it by a thousand. If the game freaked you out as a kid, imagine how much it'll freak you out now that it genuinely feels like you're on the island itself.
The new Myst had an earlier release on the Oculus Quest late last year and reviews of it have been positive. PCMag gave the game 4 out of 5 stars and said, "Myst has always been an atmospheric game, which is part of why its transition to VR is so successful." Road to VR called the game "a breath of fresh air" compared to the static frames of the original 1993 version. All in all, the Myst remake is setting itself up to be a fantastic game and may even end up as one of our favorite video game experiences of the year.
Myst comes out for the PC and VR this August 27 and will be available on Steam, GOG, and the Epic Games Store, as well as on the Xbox Game Pass.
by: Joey Rambles
Netflix Original Releases We're Excited for This August 2021. Part 3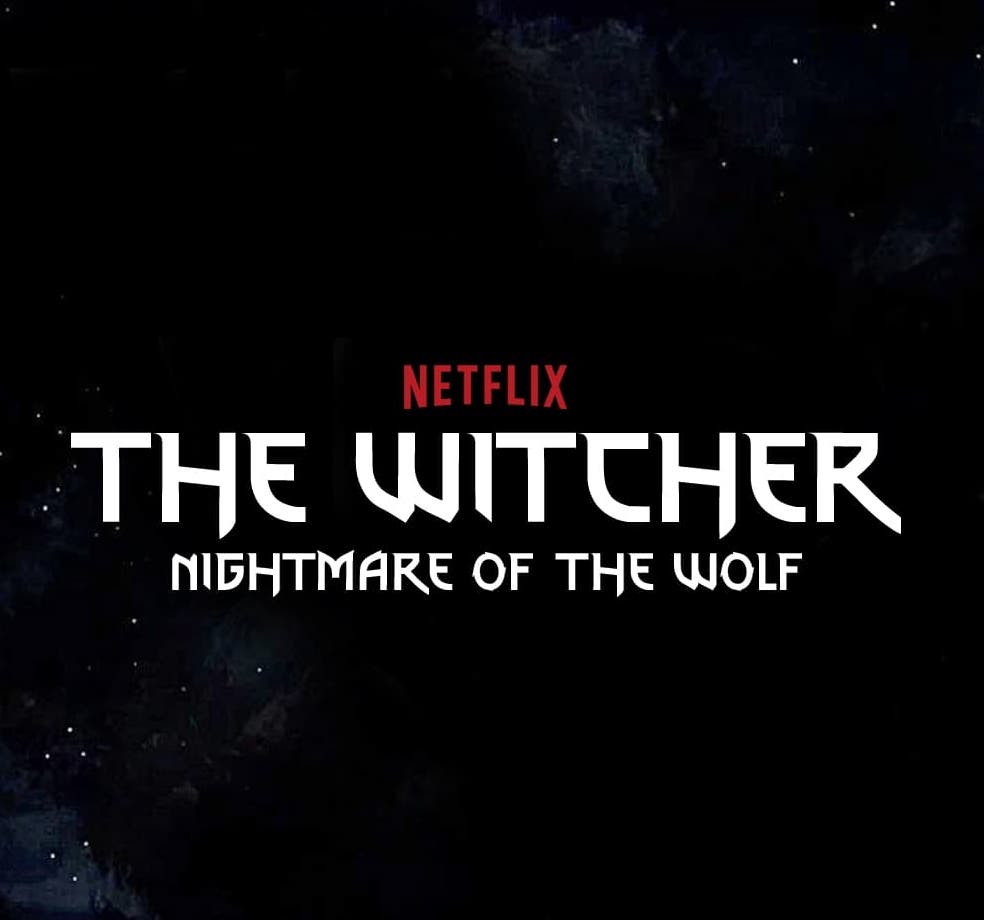 The Witcher: Nightmare of the Wolf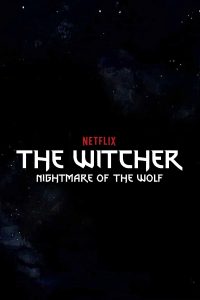 Coming to Netflix: August 23
Netflix's The Witcher series gets an anime prequel film focusing on the origin story of Geralt's mentor and fellow witcher Vesemir. While we're still waiting for the second season of the series, we're sure this film will be more than enough to tide us over.
He's All That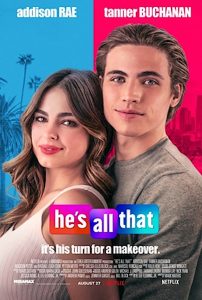 Coming to Netflix: August 27
From the director of Mean Girls comes another teen comedy starring TikTok star Addison Rae. He's All That is a remake of the 1999 film She's All That, proving Taylor Swift right in her theory of the 90's coming back stronger than ever.
Sparking Joy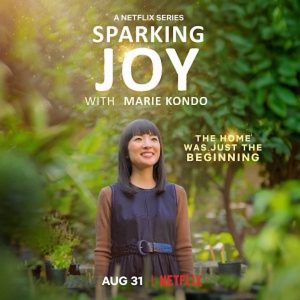 Coming to Netflix: August 31
We all remember when Marie Kondo helped us declutter our houses and better our lives with her hit show, Tidying Up With Marie Kondo. This August, she's back with another show called Sparking Joy which follows her helping people struggling to balance work and home life.
by: