Buck Sia: Facets of Geometry
A young visionary in the field of architecture plays with modern design and geometry. The result is an arresting interplay of shapes, space and form.
A young visionary in the field of architecture plays with modern design and geometry. The result is an arresting interplay of shapes, space and form.
As kids, we would tag along with our older sisters as they played house. Today, twenty years later, I am standing beside the same kid I used to play with, but now we are discussing something we both share in common: a passion for architecture and interior design.

Architect Buck Richnold Sia, a young player in the field of architecture, speaks about modern design with a passion way beyond his years. After his BS architecture at the University of San Carlos in 2002 and a ninth-place in the 2003 architecture board examination, he went to work for four years for the famed Cebuano modern architect, Alex Medalla, before establishing his own practice. Zubu Design Associates put together a team of architects and designers who share his zeal for modern architecture and design.
One fine Saturday morning, Buck took me on a tour of one of his latest creations, a three-level house for a single doctor in her forties, perched on an eight-meter-high property in one of the gated communities in Cebu City. The total lot area was only 250 square meters, with a frontage of only ten meters. The lay of the land dictated his design to go vertical.
"The site was a welcome challenge for me," says Buck, "With the difference of elevation of eight meters, a split level was obvious. I hate cutting,I really want to maintain the natural terrain. However, due to the garage, I had no choice but to cut the portion at the front of the site. It was minimal cutting, just enough for circulation and garage spaces. This way we saved on construction costs and, most importantly, I got a superb view from constructing at the topmost elevation."
Given the space limitations, Buck managed to create a house with a total floor area of 250 square meters that fits in comfortably three bedrooms and 2.5 baths, plus a service area and a two-car garage with a good-sized storeroom on the side.
Buck describes his design model as follows: Massing, continuous band, faceted geometry.The rectangular plot of land has a difference of elevation of about eight meters, with the entry at the bottom of the lot. This left us no choice but to cut a portion of the lot to accommodate the garage and entry. Bedrooms are stacked one upon another. Social spaces rest on the original elevation in the back portion of the lot. The atrium with a courtyard holds the main circulation space of the house; this binds the social spaces and the private spaces.
Massing and the Continuous Band: There are three levels on the massing of the house—the garage and main entry (negative space), the lower ground floor, which is treated with dark grey vertical grooves, and clerestory windows to create an illusion of floating of the third massing. The third massing is the social space interconnected with the masters bedroom. This interconnection is created by the continuous band through the canopies and walls. This strip may be skewed to counter the difference of canopy depth and/or the change of elevation. This feature is inherently seen on the west wall.
Faceted Geometry: There is an attempt to create a different approach of the traditional hipped roof. This roof is tilted from the front to the back and from the west to the east. This roof created four main triangular geometries with a skylight pierced in between two triangles. The piercing is just above the main circulatory space of the house. There is also a connection from the roof to the east wall.
The construction of the house was carefully executed by KG Design Builders in a span of one year. The entrance to the house is an over-sized single door, a very simple design, made of wood, painted white with grooves. It opens up to the massive retaining wall of the house showing just how high the elevation of the lot was, but Buck turned this structural piece into an architectural highlight by creating a checkered pattern of different depths of the solid concrete.
A small rock garden with potted plants softens the otherwise cold concrete wall. To the left is a cantilevered spiral staircase that leads to the main house above. Buck uses porcelain tiles with aluminum formable tile in nosing on the steps. The risers are made slightly shorter than standard to make it a pleasant climb. A bright apple green color is slathered on one part of the solid concrete banister, with a circular wooden handrail in dark wood stain.
The first level of the house leads to the two guest rooms with a shared bath. Each of the rooms enjoys a good view from the natural elevation above. In true avant-garde fashion, Buck puts the hallway lights on the bottom part of the wall instead of the usual location on the ceiling.
Another flight of stairs leads to the open-planned living and dining room, showcasing a playful mix of modern furniture pieces from different designers and furniture exporters in Cebu. The sectional sofa with upholstered back and seat outlined by a linear wooden frame in wood-stain finish was designed by rising and well-acclaimed furniture designer Vito Selma. A red yoda chair by Kenneth Cobonpue sits on a corner serving as a stark accent piece amidst the black and white pieces that dominate the room. The dining set for six is part of the slim-line collection from Dedon. A special high chair was created for the doctor's young nieces and nephews who come visiting every now and then.
The kitchen cabinets done by RPJ Kitchen Craft in zebrano melamine with white synthetic stone top complement the black and white furniture.
The living and dining space is enclosed by sliding glass doors with aluminum frames on both sides to promote cross ventilation. Landscaper Jaime Chua lined the walls with bamboo trees to add some green into this modern structure. A special feature on the sliding doors is the installation of monsoon windows on one side.
"Monsoon windows are inspired by vernacular houses," explains Buck, "I am sure it is also present in indigenous houses in the Philippines. The monsoon windows are awnings placed above the side glass doors at the left side of the house. This wall looks like it is floating with just glass connecting it. There is only one monsoon window since I provided vertical grills with screen beside the main entrance. This will still create a cross ventilation in times of harsh rain and wind, when most of the windows will be closed."
Being an avid collector of books and having to keep up with medical textbooks and references, the doctor particularly requested Buck to provide her with ample bookshelves. On one side of the living room leading up to the master bedroom, an entire wall is dedicated to bookshelves in cut boxes of white and zebrano melamine. This playful pattern is also reflected in the exterior of the house, a thing Buck loves to do with his projects: match certain exterior details with the interiors.
A shift of elements from metal and stone to wood can be seen as you enter the master bedroom. The steps and flooring are made of engineered wood, while wood paneling on the wall also adds warmth to the room. As you enter the bedroom, there's a spacious walk-in closet on the right, opposite the shelf wall that stretches from the living hall to the master bedroom. This also serves as the entrance to the master bath. The irregular shape of the bathroom is made even more dramatic with the careful placement of mirrors and ledges. Saloni tiles from Spain with a brown metallic sheen give a light contrast to the white tiles, The floor of the shower area features a shadow drain all around, with a rain shower above.
The architect made it a point to prioritize the view for the private spaces, hence, the master bedroom windows open up to expansive views of the city. The headboard of the queen-size bed rests on wood paneled walls, but the rest of the area is painted white with soft cove lighting all around. A cantilevered desk and entertainment area is also done in white melamine. A complete contrast to the otherwise very modern interior is the client's collection of paintings from reputable artists like Galan and Celso Pepito. These paintings are carefully placed in various areas of the house.
Still in his early thirties, Buck has already built quite a number of modern structures. But there is more he wants to achieve. When asked what his dream project is, he answers, "I don't believe in dream projects and dream clients, although I have ideas of I want to implement in my projects. My ideas are rooted in modernism—mathematical models, continuity, spatial experience applied into architecture. Ideal clients are those who listen and trust in ideas set out by architects; constant dialogue and relationship are key as well. What I dream for our built environment are proper cultural facilities and parks and open spaces. I hope government properties will not just be bid out for business parks and commercial use."

Buck is part of the progressive movement in Cebu, the same movement that has inspired him to create modern architecture. He feels honored that his work has also inspired other architects and future architects of Cebu.
by Hannah Lim
photography Genesis Raña
EXCLUSIVE: Never Been Released Behind-the-Scenes photos of Zee Lifestyle's Emerald Issue Cover Shoot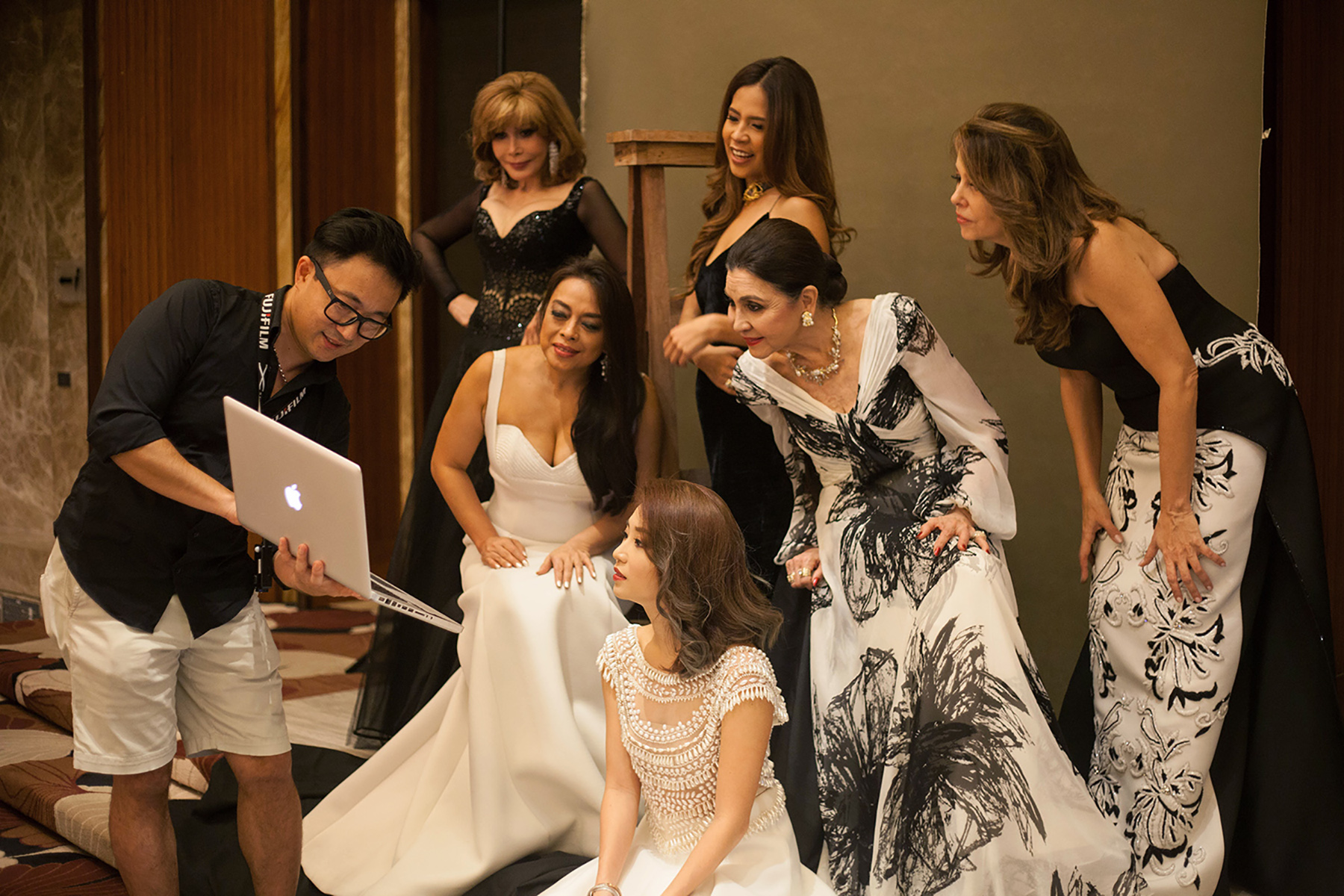 We celebrate the strength and resilience of womanhood in this year's Mother's Day by looking back at these never been seen before behind-the-scenes shots of  Zee Lifestyle Magazine's Emerald (20th Anniversary) Issue cover shoot featuring the "Leading Women" of Cebu.
***
LEADING WOMEN
To celebrate the 20 beautiful years of Zee Lifestyle as the ultimate source of lifestyle news in Cebu, we handpicked 12 strong and stylish women of Cebu from every age group. These women show us that independently building one's strength of character and living one's passion knows no age. From the beginning, Zee has always been empowering women, providing the Cebuanas a platform to express their beauty and confidence, share their passions, engage in economic and political participation which yields to viewing women with equality and respect that we deserve.
photography Jan Gonzales
creative director Melo Esguerra
art director Doro Barandino
sittings editor Shari Quimbo
beauty director Romero Vergara
makeup Arnauld, Janice Barillo and Nicko dela Peña
hair Jessie Egos and Jake Arias
fashion styling Clint Potestas
production assistants Patty Taboada and Katrina Labra
locale Marco Polo Plaza Hotel Cebu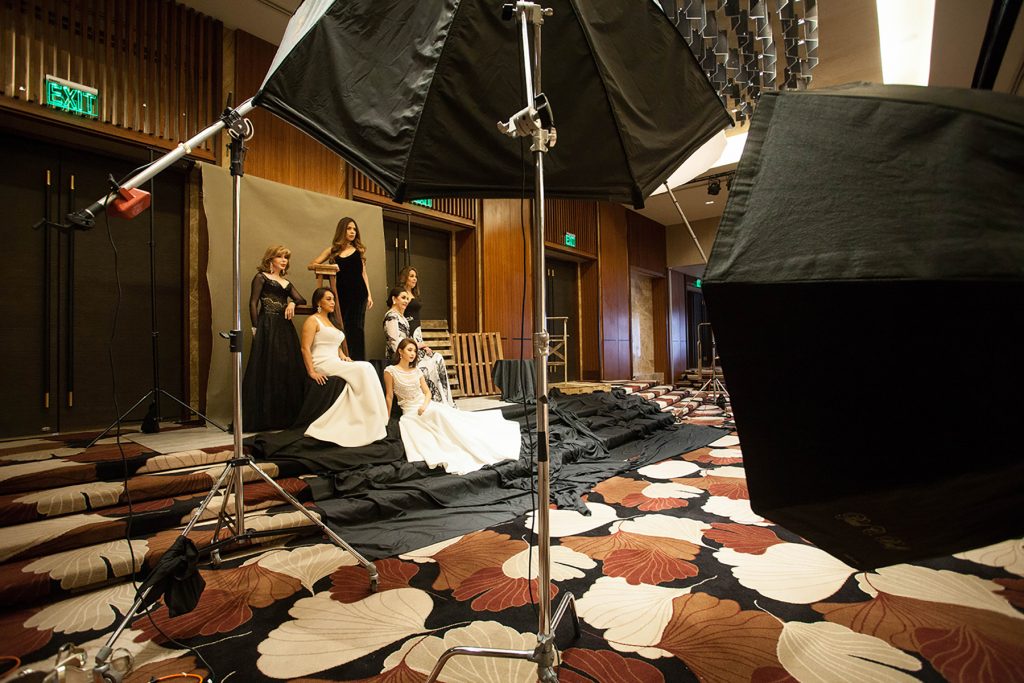 Twelve women, two sets and one afternoon. That is how the Zee Lifestyle team decided to celebrate the title's 20th anniversary issue—with a challenge that, in some ways, is one of our biggest productions yet.
The idea came along when publisher Eva Gullas and editor-at-large Melo Esguerra were discussing a cover story that would best represent the magazine's history. From commissioning artistic depictions on Cebu to playing with the anniversary's emerald theme, no idea had stuck until Melo suggested putting a series of women who had already been on the cover of Zee, again on the cover all together.
Coming up with the list of names, of course, was no small feat. Our covers from the last 20 years have included several strong personalities—from philanthropists and politicians, to actors, and names to soon watch out for, our pages have seen them all. The challenge, then, was to come up with a list of women who had been driving forces in their respective fields when they had first appeared on the cover, and remain as powerful players even today.
With input from editors, both past and present, we rounded up 12 women from different age groups, fields and industries, who are all strong and passionate at whatever it is they do—Amparito Lhuillier, who remains the doyenne of Cebu society as a picture of elegance and class with her continuing efforts in business and social causes; the always-stylish Marguerite Lhuillier, herself an example of sophistication in all her efforts, whether business or otherwise; Margot Osmeña, who as a Cebu City Councilor has spearheaded many urban projects directed for the betterment of living in the city; hospitality mavens June Alegrado and Alice Woolbright, who are deeply involved in the rise of their brands, Bluewater properties and Beverly Hotel, respectively; Christina Garcia Frasco, the current Lilo-an Mayor advocating impressively progressive efforts in the area; former model Fiona King, now a major player in homegrown real estate with projects like Bloq Residences; the fitness enthusiast Danessa Onglatco who has espoused wellness with the opening of Yogahub; restaurateur Carla Yeung-McKowen who is behind the city's hottest dining outlet, The Pig & Palm; designer Mia Arcenas, whose signature resort wear and accessories are representative of Cebu's laid back lifestyle; Kym Maitland-Smith, who juggles efforts in swimsuit design through SOLTI Activewear and is building awareness for the vegan lifestyle; and Kryz Uy, whose online presence was a strong one even before fashion blogs were on anyone's radar.
An impressive bunch, for sure. These women properly embody the characteristics that Zee Lifestyle looks for in one who makes the cover—beauty, yes, but also elegance coupled with individuality, and always a strong drive to succeed in whatever efforts they are directed.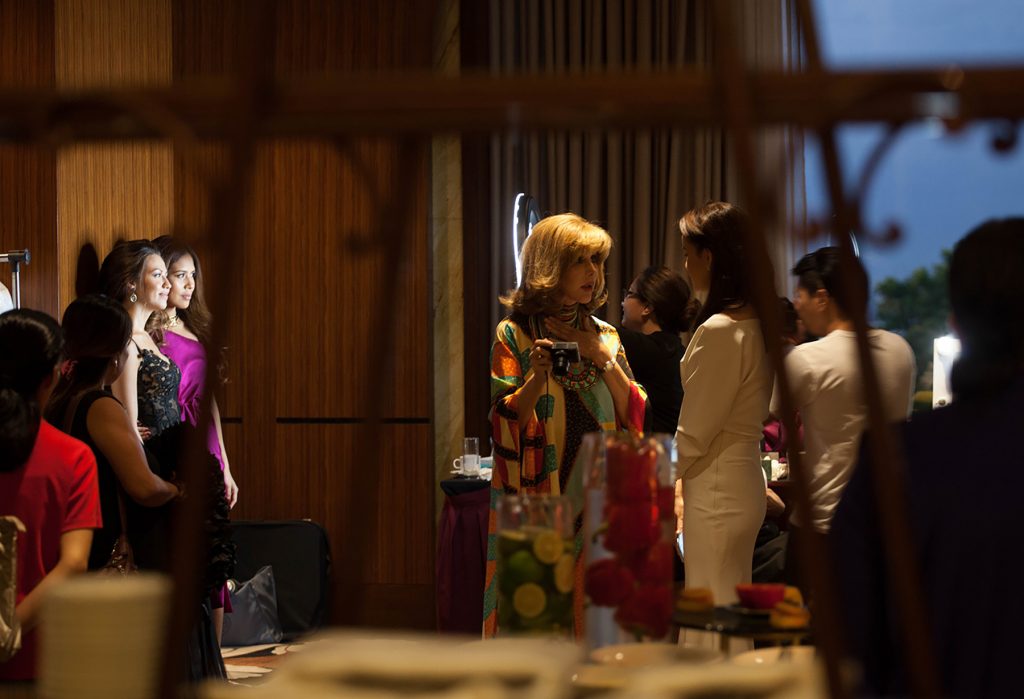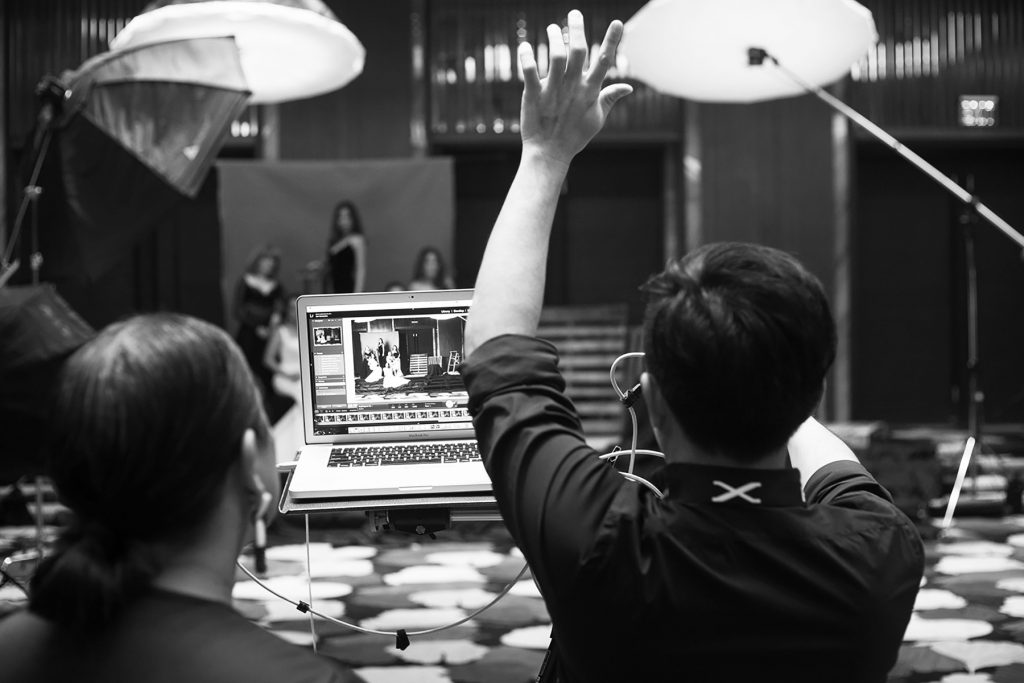 This, it turns out, was the fitting tribute to the years Zee has been Cebu's premier lifestyle bible, as well as a sign of the things forthcoming. Our 12 cover stars may have been on our pages before, but if their current efforts are any indication, our pages will continue to see more of them in the future. And as continuing purveyors of what Cebu has to offer, Zee Lifestyle will happily be seeing them in the years to come.
(This article had already been published in Zee Lifestyle's December 2016 Emerald Issue, "Leading Women" on pages 140-155.)
La Liga Henerales: Shaping History Awareness Back Again in Cebu
La Liga Henerales is a community of young talents passionately promotes historical awareness through periodic costumes carefully researched for its authenticity and accuracy and promoted as well in events and schools.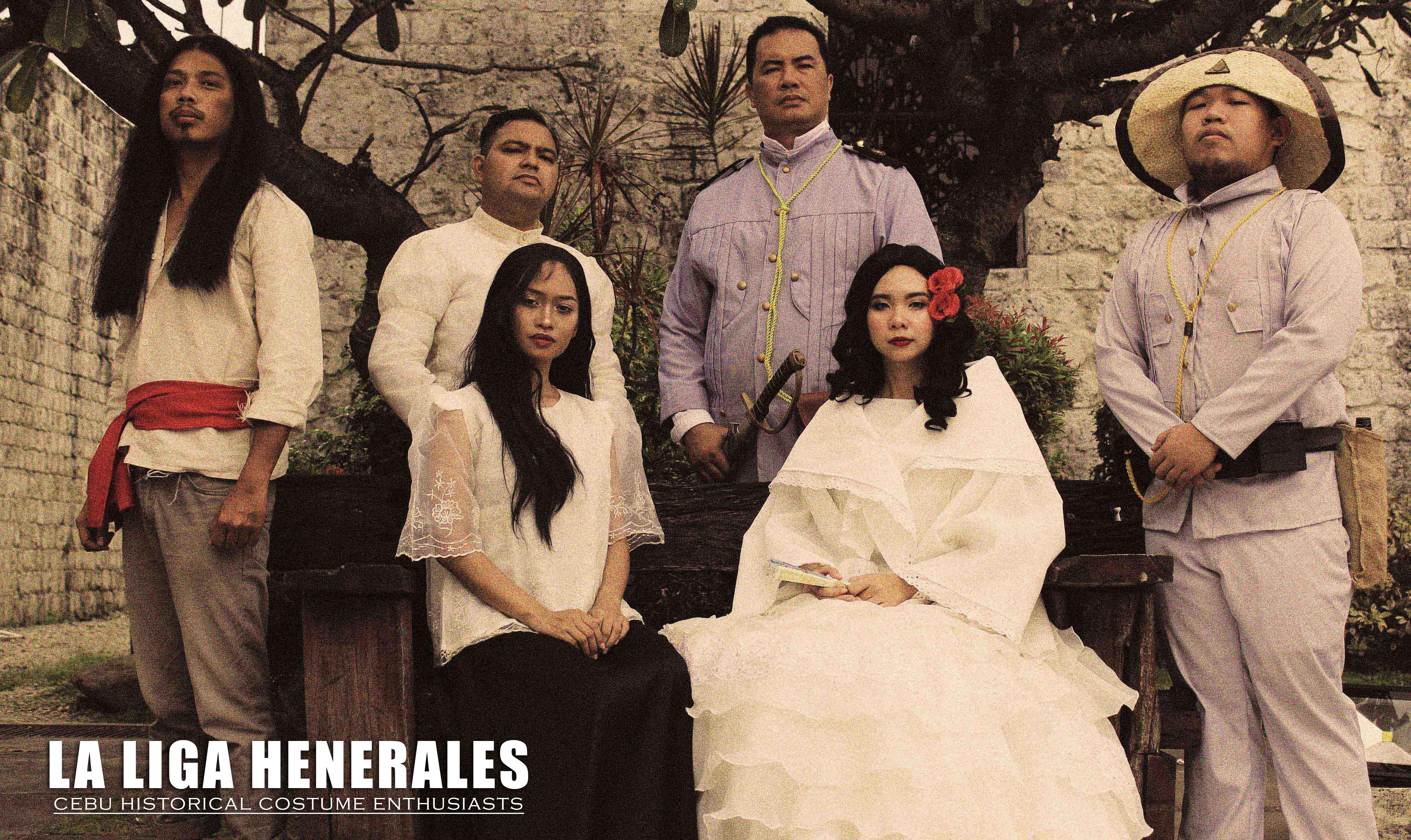 Only few individuals before were into pursuit in this historical awareness project until the age of communication where internet is convenient in the palm of our hands through our gadgets. New information travel fast and data is retrievable, yet also possess a disadvantage with the plethora of different social media platforms carried by various makers as well. In a daily basis, historical backgrounds are unearthed making its trend until now as new discoveries are released, but the idea of these information being shown and shared is as close as not valuing or commemorating to its sources leaving this information just a trend.
There is a certain community of Cebuanos that are taking a quest to rewrite and restructure what was in the past, filling the gaps in facts with further research of variable sources that are made debatable but sticks to it true cause, to unveil the truths of our heritage and our origins, as Cebuanos and as Filipinos as well.


La Liga Henerales is a Cebu-based, non-profit organization composed of a group of talented, committed and respectable individuals from different walks of life, schools and profession whose primary aim is to promote both, Cebuano and filipino culture and heritage that was depicted before in pre-colonial and colonial eras via re-enactment with costumes vested in proper research and investigation to achieve authenticity. They also push their cause on schools and other social gatherings promoting and spreading awareness about our local, and national heroes that we look up to. With these said, they also portray a closer look of the lifestyle of the past to where they perform stories, perform forgotten dances and rituals and portray their individual roles, vital in the fight of our country's future during those challenging times, and in honor to spread awareness of the lost practices we had in those times.
The Founder
Louis Kenneth Villaflor, an entrepreneur and an avid history enthusiast and costumer, founded the group on the purpose of re-educating the youth about real local and national history, he saw the opportunity to combine his favourite hobbies which is costuming and story role-playing and the process to instill the historical awareness and value among the youth and in schools, along with a group of fellow enthusiasts who shares his passion about research and history, they took it among themselves to be purposeful in the advocacy in spreading historical awareness in schools or events by wearing periodically correct costumes and sharing the stories and its value to the youth.
Behind the Garments
Meet Rodney "Pee-Wee" Senining, who has been in the fashion industry since the late 90's, strives  in concepts of avant-garde, innovation and cutting edge-fashion forward design. And also a teacher of Architecture, Fine Arts and Design of University of San Carlos, he had grown into research of books like the holy grail in the Library Resource Center and is always fascinated of the periodical times and how to preserve it; Hence, his interest had grown for the affinity of Periodical Costumes and Sustainable Fashion.
 Being part of the group La Liga Henerales, he was tasked to instantly be their mentor for the young talents and as the organization is still new and developing with limited funds, resourcefulness and research were done to come up with a good output of photo shoot and was quite proud of it and still promise on the next editions of pieces to be more historically accurate. Even as teacher for Fashion Design in SAFAD, his expertise comes hand in hand with the members as he helps them do research as well. His passion and interest somehow led him with enough knowledge to key the insights of the significant periods and historical backgrounds of it.
Historical Awareness in Cebu
The strength and progress of a country is anchored on how well they know and honor its history. The means of historical awareness in Cebu is almost non-existent among the Cebuanos, although we push forward in tourism and promote beauty through sceneries and other aspects of culture yet never commemorate deeply on historical icons such as our other local heroes, and ancient cultures as well that is almost been forgotten in an urban Cebu. Nevertheless, as long as communities' like La Liga Henerales are now evolving in a learning state by real discovery by multiple resources, this will always reflect of how we appreciate love, patriotism and honor to our country and would look forward to progress.
After the Razzmatazz and Razzle-dazzle: Post-Sinulog Thoughts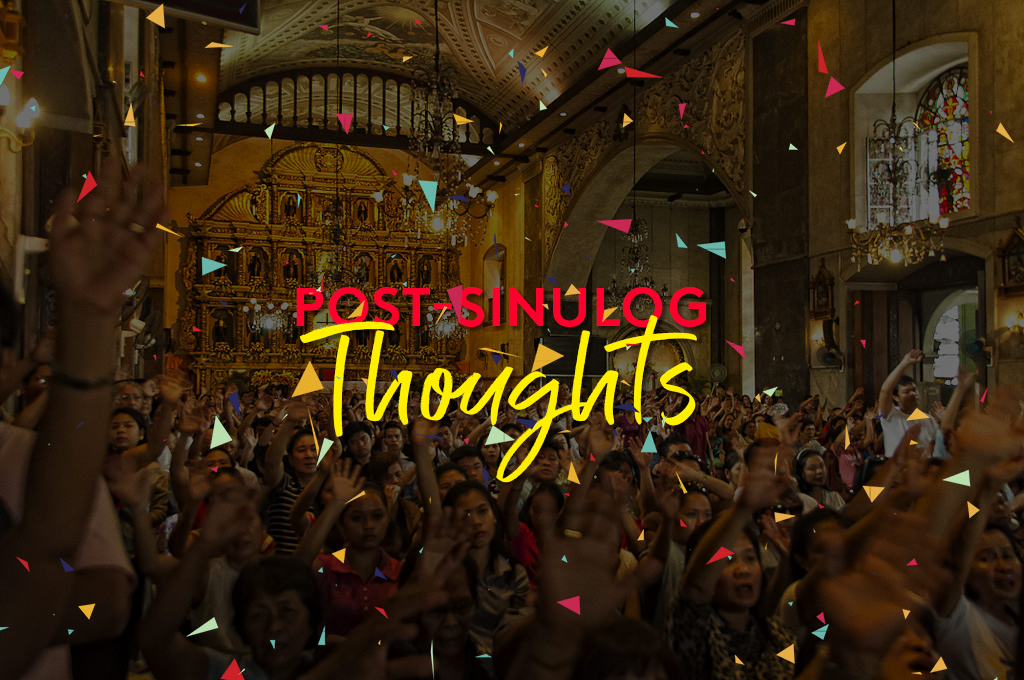 by Chrissy Grey Resaba
Buntings of red and yellow were removed from post to post. Streets were cleared and cleaned. Fireworks displays were faded in the sky. Beats of #prititit and tunes of tourism-booster Cebu tracks were being put to archive once again.
Contingents from different parts of Cebu and Central Visayas had gone back home. Party people had gone sober while some are still recovering. Traffic has gone back to normal. Businesses, as well, has gone back to normal.
However, all the fun and loud chants, smooth grooves, and frenzied choreographies are still replaying from the memory banks of the people who celebrated Sinulog 2020. The queen of all festivals in the Philippines has left again another mark of cultural and festive nostalgia to the people from all parts of the world and Cebuanos alike.
After all the razzmatazz and razzle-dazzle, let's get to know what are these IG and FB personalities' #PostSinulogThoughts about celebrating the newly-culminated Sinulog 2020 and how did they differentiate it to last year's.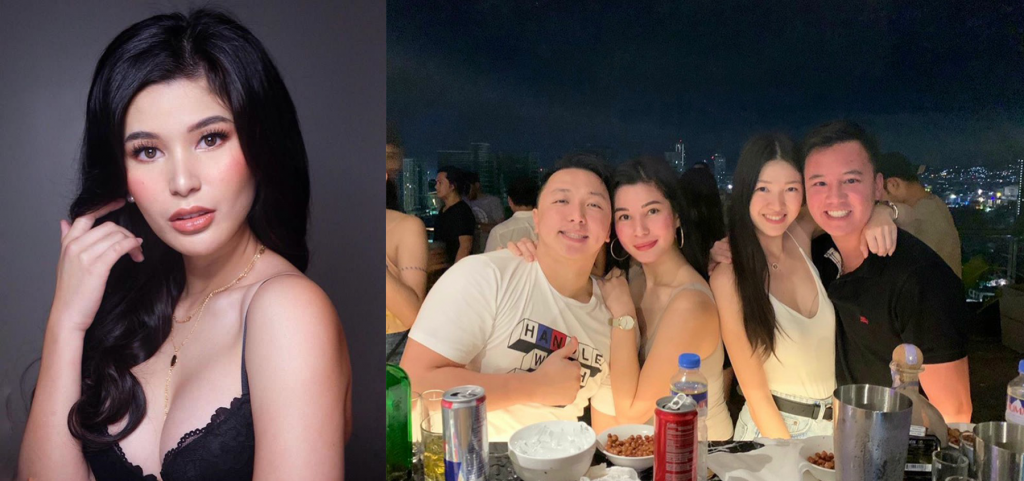 Eva Psychee Patalinjug, Binibining Pilipinas Grand International 2018 @evapatalinjug
I celebrated my Sinulog with my boyfriend and some of my close friends, we decided to choose a place where it's not very crowded where we can see the whole Cebu, talk, and chill the night away. We went to Verified Lounge – Cebu's newest premier sky lounge – located at the rooftop of the Avenir Building. It was something new for me as the night was calm as I was away from the busy streets of Cebu. It's definitely one way of enjoying such festivities.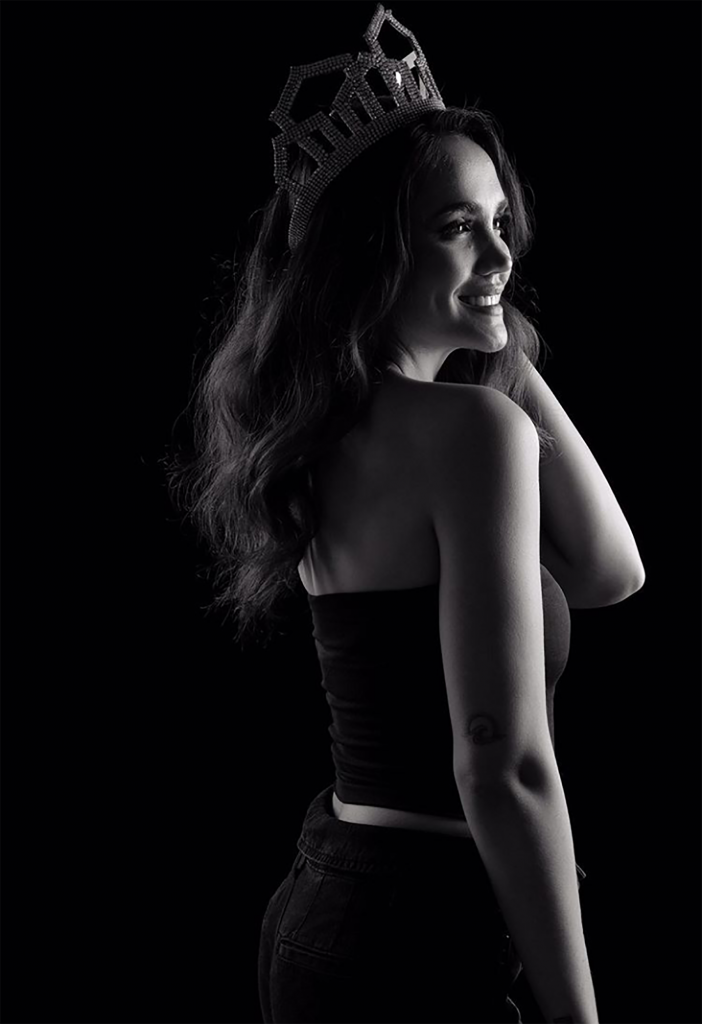 Kim Covert @kimcovert
The Sinulog celebration this year has been one of the most memorable events in my life. Not only was I invited to perform a few of my own songs during the weekend's festivities but I also turned over my Binibining Cebu Tourism crown to my successor. Last year, I was busy with work and was not able to completely grasp the events. This year's festival was more organized which is a great success for Cebu. Many have flown in and had spent time with their families in the "Pit Senyor" spirit, others have enjoyed spending time off with friends and colleagues. It was a great way for me to start my New Year and close my Cebu chapter before I leave to the US in a week.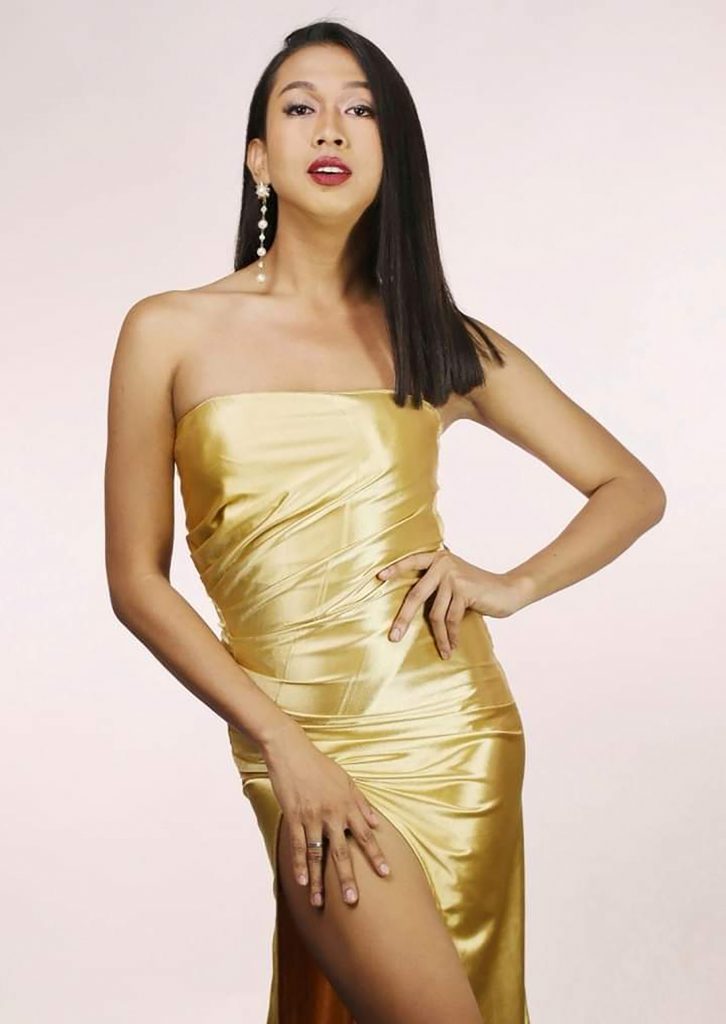 Alem Garcia @thealemgarcia
Well pretty much, I was still busy doing shows and events for Sinulog. But what made it different this year was the religious celebration made me believe even more that Sto. Niño is indeed miraculous and that He is meant to be celebrated. Even though you are successful in your chosen field, furthermore, everything will be meaningless if you do not have the faith.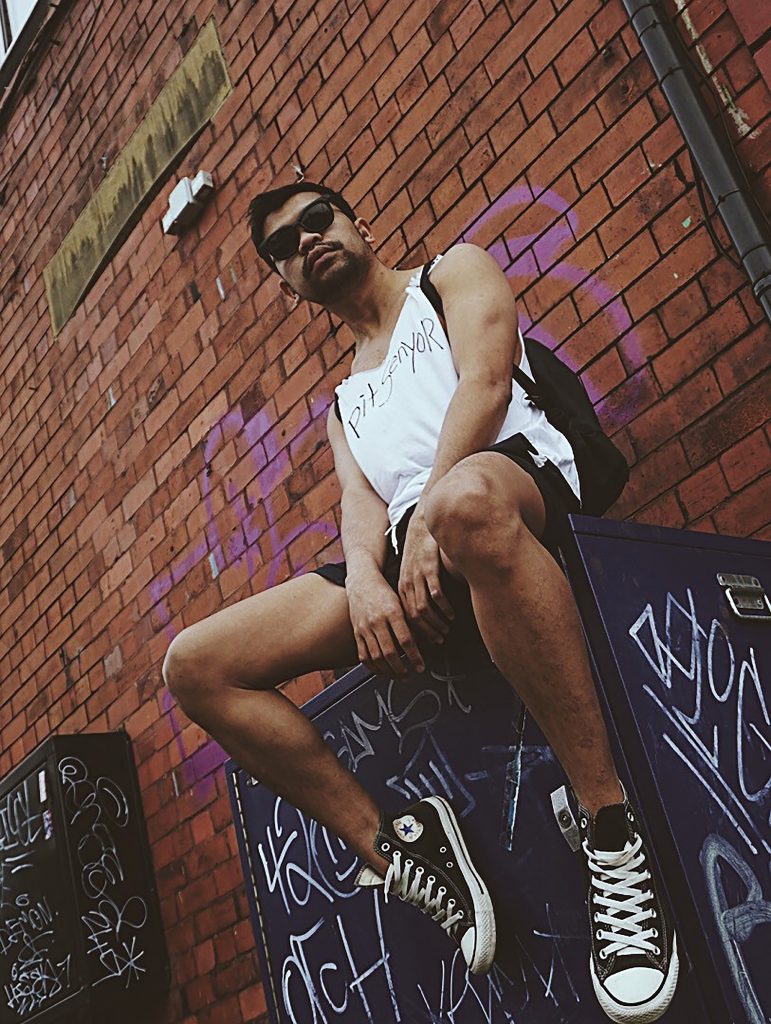 Philip Pingoy @almostablogger
We all have a Sinulog story to tell. It may be a story of losing faith and finding hope. But what is important is our devotion to the Holy Child Jesus (Señor. Sto. Niño). This year, my Sinulog experience was very different since I am already based in the United Kingdom. Thanks to the internet I was still able to watch the mass and all the festivities in Cebu. I am in UK because I prayed to Sto. Niño. So, let us not forget the reason we celebrate Sinulog and let us continue to share to the rest of the world why Sinulog is the grandest festival in the Philippines. Pit Senyor everyone! I hope you had a good one!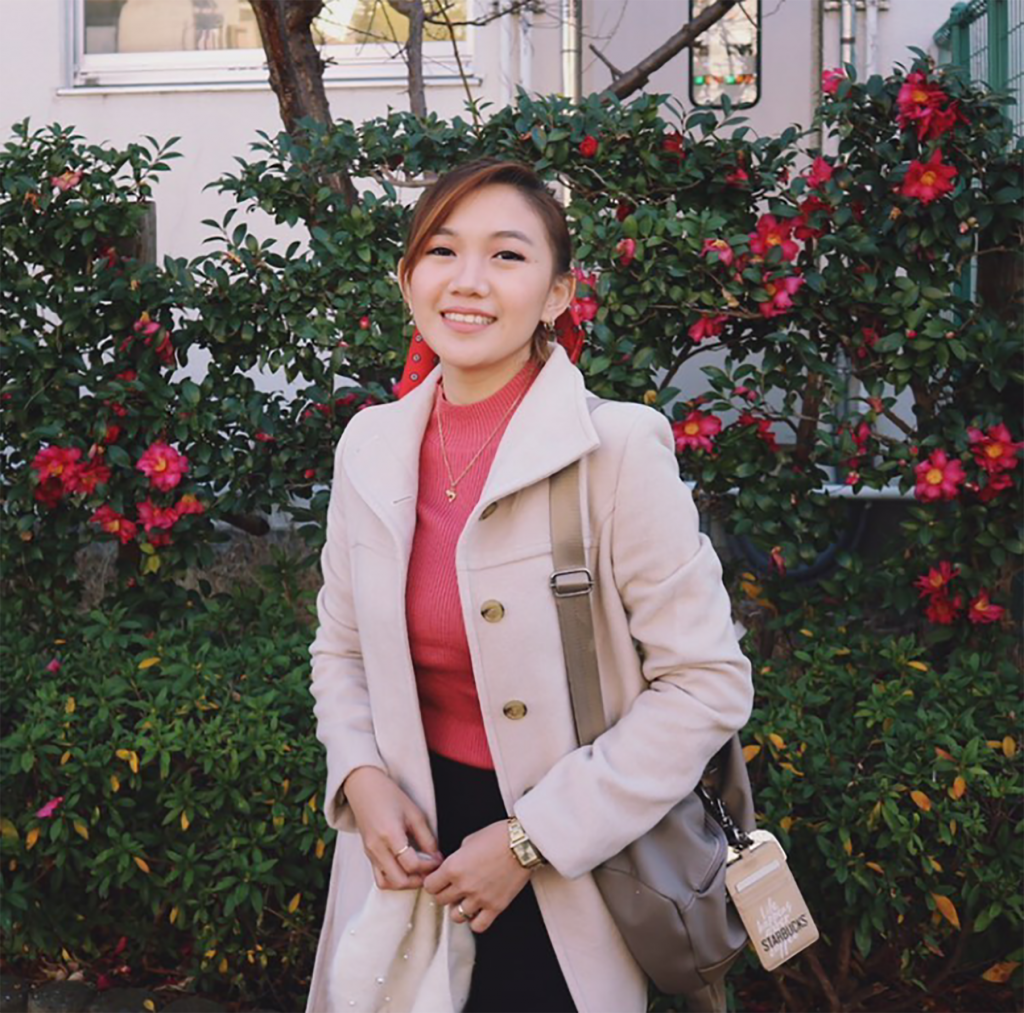 Lyssa Amor @lyssaamor
Sinulog celebrates Filipinos' acceptance of Christianity. This year, I celebrated Sinulog by hearing the word of God. I went to church which I do every Sinulog but the difference now is that I am not in Cebu. It's my first time to celebrate Sinulog away from home because I'm currently in Japan. Although I didn't dance the traditional Sinulog dance this year, I wasn't able to watch the fireworks in Ayala, and didn't spend time with my friends in Mango and IT Park. Snr. Sto. Niño will always be in my heart and I am forever grateful that our ancestors accepted Christianity and we continue to embrace it up until today.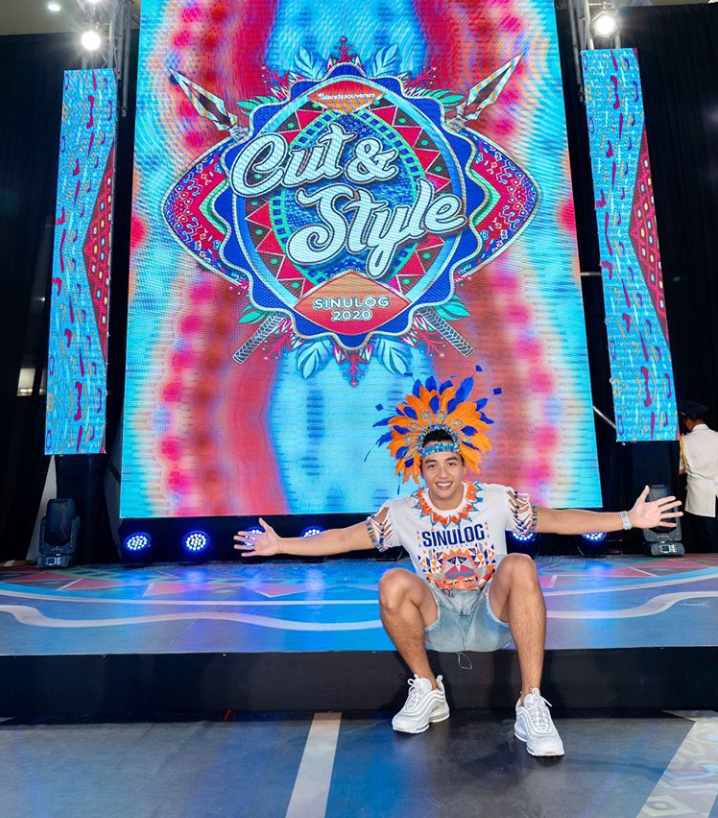 Kevin Geniston @kgeniston
Sinulog will always be a highlight for me as a Cebuano. This year has been fulfilling as I was able to brave the crowd in the Basilica Minore del Santo Niño de Cebu three times to attend the novena mass which had also become like bonding time with my family, daughter, friends and loved ones. I ended the celebration of the Sinulog festivities with a bit of the usual partying and/or clubbing.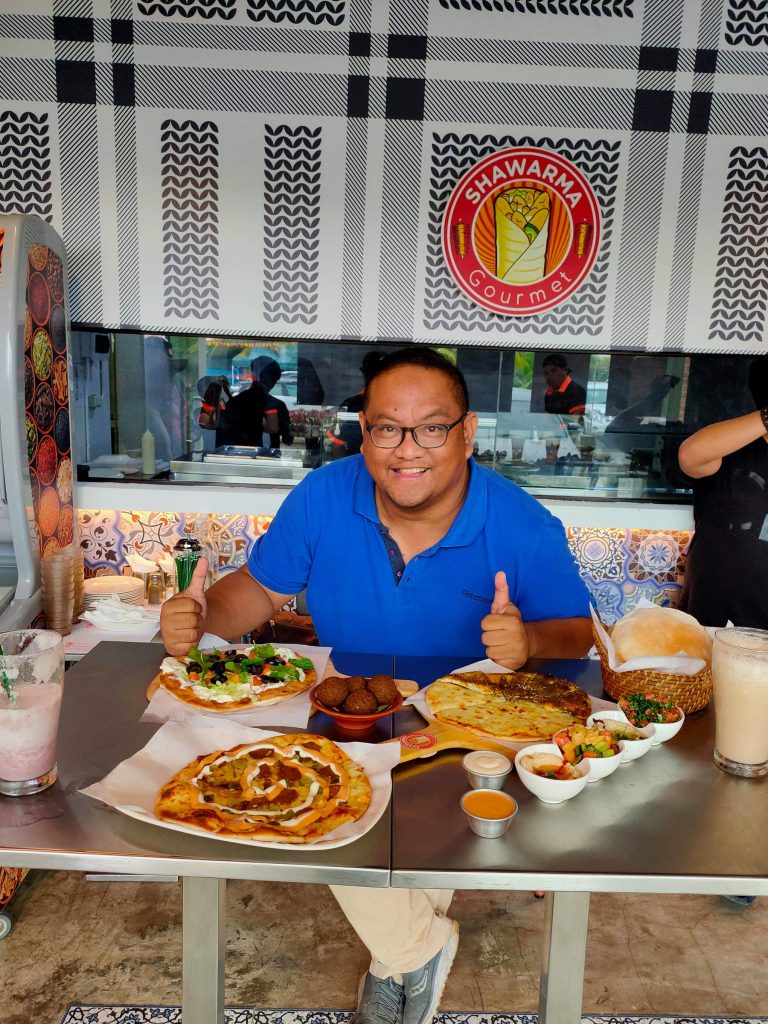 Carlo Andrew Olano @kalamicebu
My Sinulog this year was a great mix of religious and secular activities. I was able to go to the church and somehow witnessed the Traslacion and the fluvial procession. I also went to many side events like parties, mall events, and fireworks exhibitions. Sinulog 2020 had a fantastic balance of fun, faith, and festivities.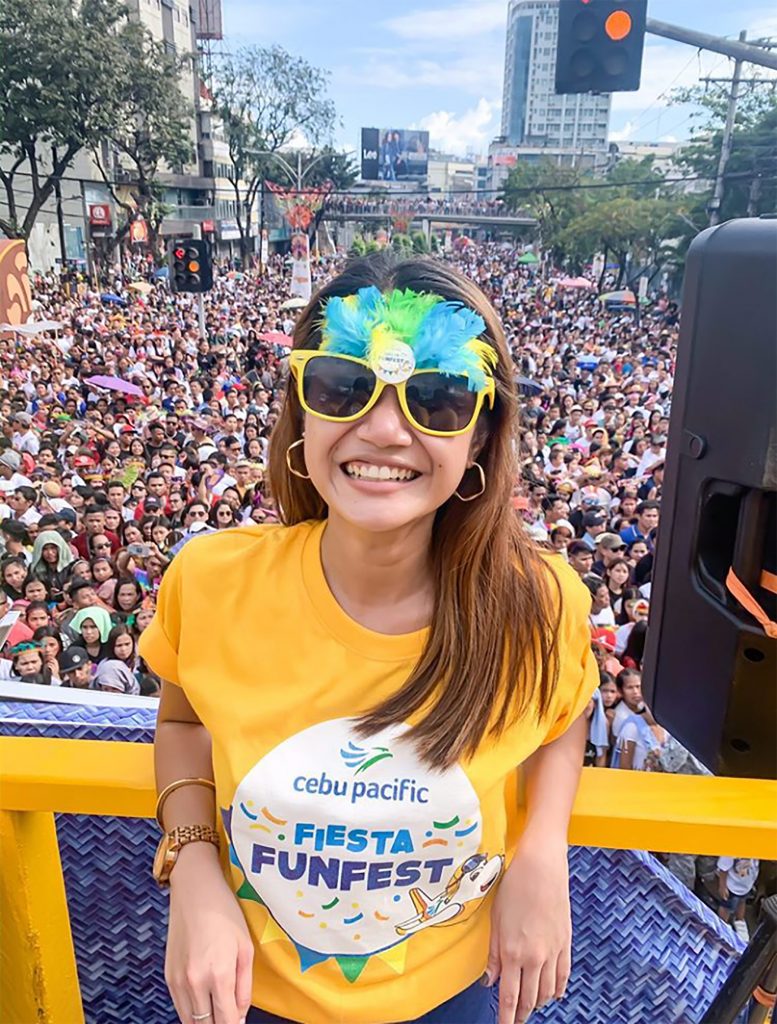 Danna Bacolod @dannabacolod
This is the second time I spent Sinulog with Cebu Pacific. We had series of events prepared during its entire week and participated the grand parade by having a float last Sunday. I always feel excited to join Sinulog Grand Parade and see a lot of people celebrating their own way of Sinulog along the streets of Cebu. Guess it's safe to say that I had so much fun. Even if this was work-related, I didn't feel like I'm actually working as it was always joyful doing events like these.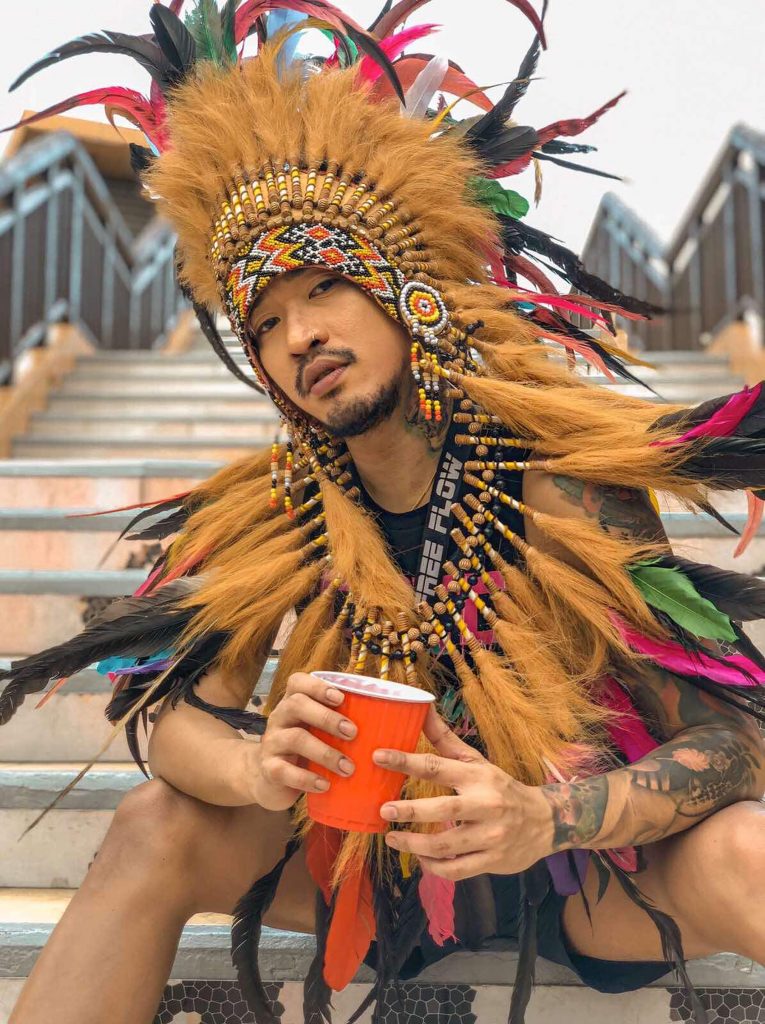 Nimo Hideki @nimo_scheming
You prolly knew this already but, Sinulog 2020 was by far the most phenomenal Sinulog experience: more laidback than the previous years'. The music in every corner of the streets were still there to help you let loose and enjoy the experience. The surge of people had tested you both mentally and physically. But it was an experience you cannot miss like mingling with people from different walks of life and shouting out "Pit Senyor" to everyone. Summing up my Sinulog experience, I was able to get crazy and enjoy all aspects of the fest.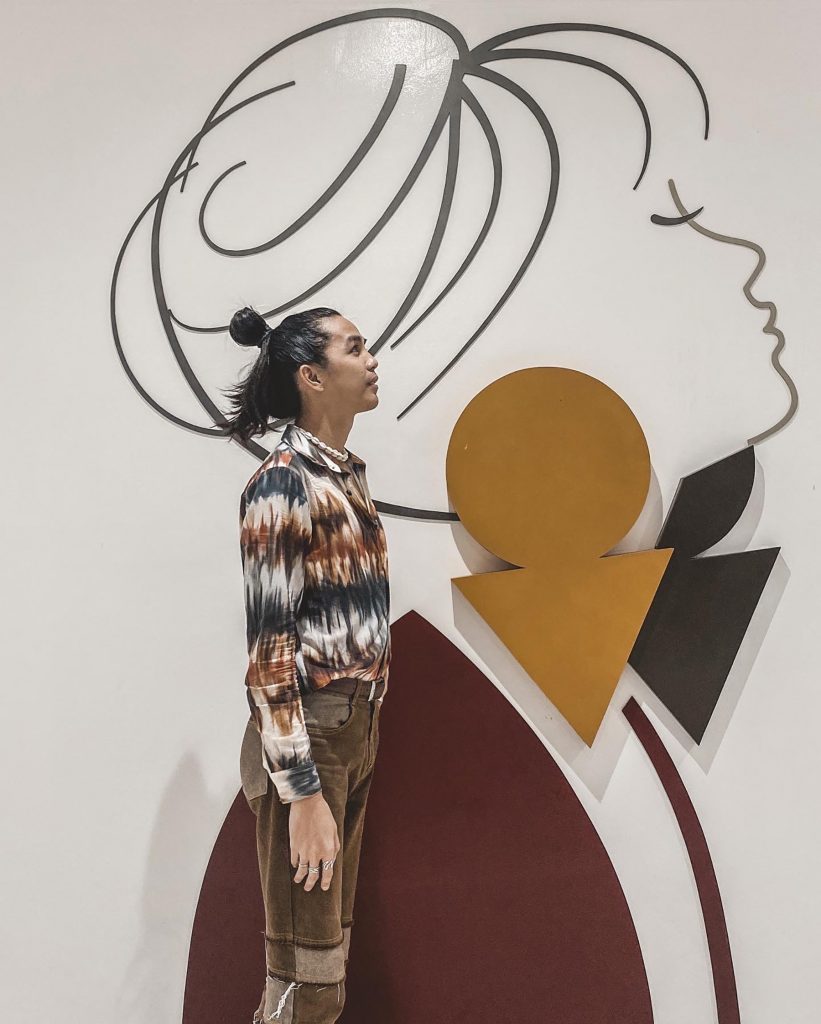 Michael Rey @michaelsomewhere
I had the most relaxed Sinulog experience this year. I did not party and preferred to witness the grand parade instead. I do think that this year's celebration was more colorful and much safer as establishments strictly abided the rules imposed by the Cebu City Government. I was also amazed at how the festival of fashion here in Cebu has evolved throughout the years.
Now, how about you? What are your #PostSinulogThoughts this Prititit 2020? Viva Pit Senyor!