Don't Miss Salvatore Ferragamo's Pre-Fall 2019 Collection in Cebu
The household brand puts Cebu on the map of luxury wear.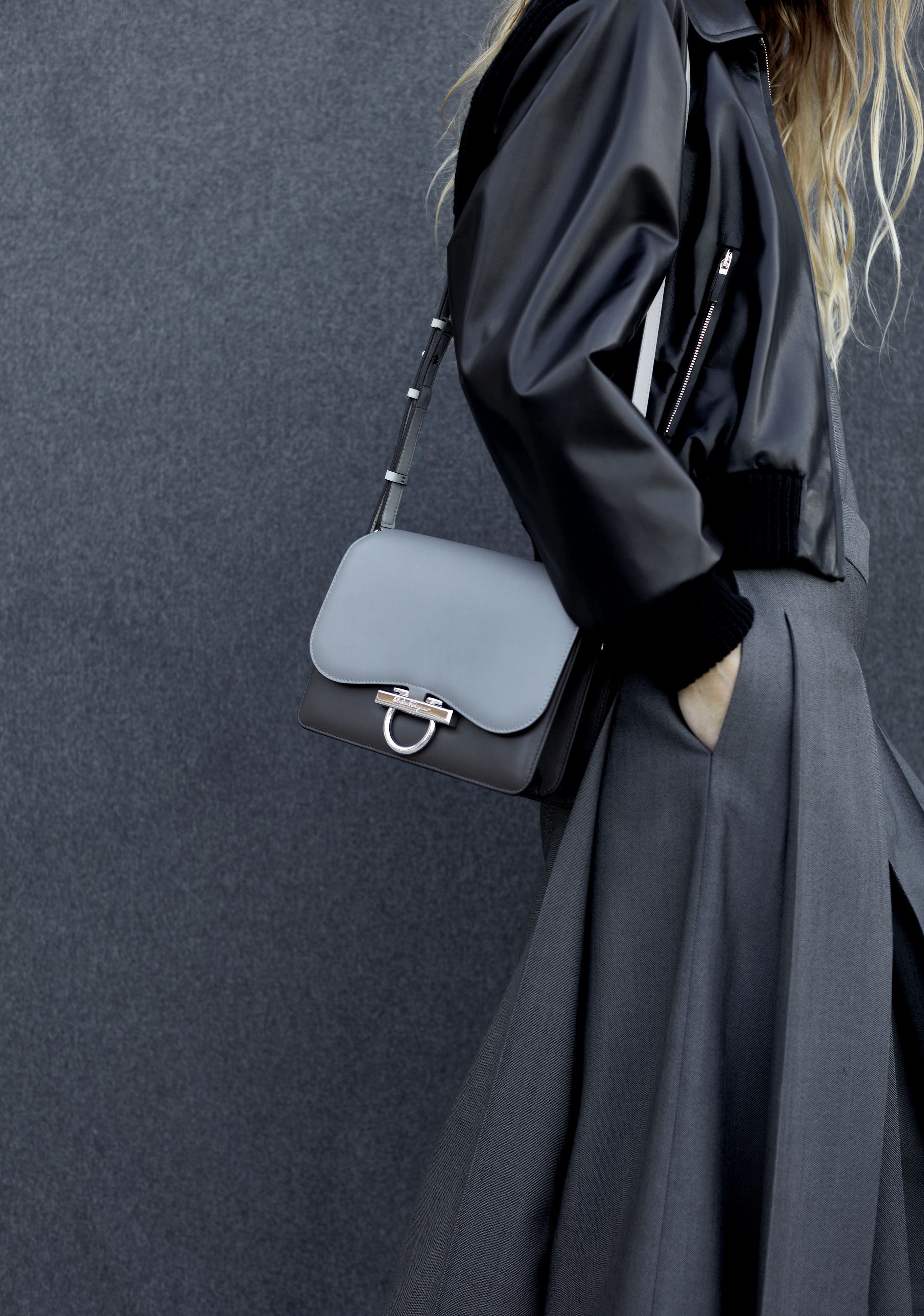 Italian luxury fashion house, Salvatore Ferragamo, will be heading to Cebu with its Pre-Fall 2019 Collection at the Clubhouse of 32 Sanson by Rockwell, Sanson Road, Lahug.The pop-up store will open on July 6, Saturday with a private launch event and will be open to the public from July 7 to 9 from 11 a.m. to 7 p.m.
Discerning fashion and society circles in the South will be treated to a sneak peek of the brand's latest collection of men's and women's shoes, bags and other small leather items, including scarves and accessories. THE COLLECTION Family, the cultural continuity between generations, and power – all have been central to the spirit of Salvatore Ferragamo. It is a quiet power that distinguishes the house, a power Paul Andrew and Guillaume Meilland explore for Autumn/Winter 2019 and figure into the zeitgeist as an antidote to its pervasive unrest.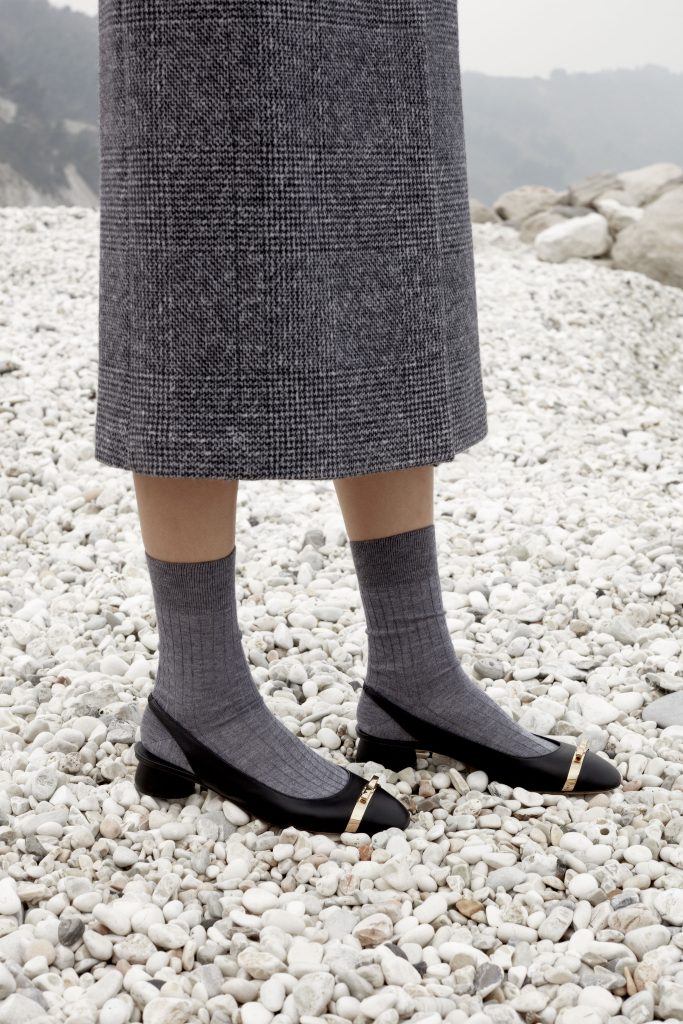 Patchworks of suede and nappa in women's accessories speak to this prevailing notion of multiplicity and allude to Mr. Ferragamo's ubiquitous multicolor patchwork wedge of 1942. The same symbolic tactic is echoed in archival scarf prints in modern patchwork on silk twill. Fringed cashmere blanket coats, sensual leather robes, sportswear in Japanese technical wool and hand-knit textured sweaters convey a natural, unstudied luxury.
The Gancini monogram jacquard, a new signature, visually locates the collection in a place and time without needing to tiredly assert a heritage.Shoes not only importantly anchor the collection looks; they are the fundamental ingredients of the Ferragamo formula. Sculptural heels appear in bright suede, refined loafers with collapsible back, and chic mule slippers in butter calfskin. A twist on the classic loafer for men further emphasize the tension between classic and rugged. Handbags in everyday styles are rendered soft and deconstructed in suede and tumbled deerskin or assume singularity as small, handheld objects. A new creative horizon at Ferragamo begins to come into focus, with a renewed commitment to crafting innovative products for a generation that sees luxury everywhere and nowhere, and for whom inclusion and authenticity rise as beacons of possibility, hope.
#PATCHWORKOFCHARACTERS The Autumn/Winter 2019 campaign was shot by British photographer Harley Weir in Milan, Italy. It pays tribute to the common cultural and artistic sophistication of both Ferragamo and Milan, the global capital of fashion and design. An ode to the unmistakably Italian flavor of ease and sophistication inherent in the house, it is continuing the house's Patchwork of Characters philosophy, featuring a cast of models, both male and female, from a broad range of cultures and age.
Some of the models are regular collaborators with Salvatore Ferragamo – friends of the house – but one notable new face this season is that of Hero Fiennes-Tiffin.Paul Andrew says: "Just like these exquisite architectural jewels in Milan, Salvatore Ferragamo is open to all who have the curiosity and inclination to discover it."
Cebu: Food and Conversation with Joel Binamira, A Dinner Series by AXA Philippines
The first out of four of the Dinner Series by AXA Philippines, Cebu's esteemed personalities gathered together for a night of food and conversation.
We Celebrated Marco Polo's 765th Birthday with an Italian Party
In celebration of Marco Polo's 765 th birthday, Marco Polo Plaza is throwing an Italian party at the El Viento Restaurant and Pool Bar.
In celebration of Marco Polo's 765 th birthday, Marco Polo Plaza is throwing an Italian party at the El Viento Restaurant and Pool Bar.
From September 11 to 15, eat and drink Italian at the hotel's poolside restaurant. This is in collaboration with Giuseppe Pizzeria & Sicilian Roast where together with Marco Polo Plaza's culinary team, we will feature the delectable Italian culinary masterpieces of Chef Giuseppe Genco and Chef Luca Genco. Enjoy traditional Sicilian comfort food and indulge in delicately prepared Italian pastas such as Spinach Ravioli, Rigatoni Pasta, Farfalle Seafood pasta, Penne Pesto Genovese and Italian Sausage Cannelloni.

Hand-made and wood-fired cooked pizzas are a must try together with different kinds of Sicilian Roasts. Of course, this fete would not be complete without a glass of Italian wine to complete the Italian experience.

The La Dolce Vita menu will be available at El Viento Restaurant & Pool Bar from September 11 to 15. Discover more gastronomic adventures here at Marco Polo Plaza Cebu.
For inquiries and reservations, call (032) 253-1111 or email mpplaza@marcopolohotels.com. Like facebook.com/marcopolocebu and follow instagram.com/marcopolocebu to stay updated on all hotel activities and promotions.
What to Expect at Cebu Design Week 2019
Cebu Design Week 2019 is two days away! Now on its second run, CDW is out to highlight local talents.
Check out the schedule below for the main events: