Here's your fortune for the Year of the Fire Rooster
Admit it: You want to know how 2017 will be for you. See your forecasts on career, health, finances and romance in this comprehensive list.
It's only been a few days after Sinulog, yet the festive season in Cebu shows no signs of slowing down, as the city gears up for yet another one of its major celebrations of the year—Chinese New Year 2017.
Besides all the traditions we know and love (Fireworks! Prosperity toss!), one thing we always tend to do around this time is to check on your forecasts for the year ahead. Find your animal sign in the list below, and see how 2017 will be for you in terms of career, health, finances, and romance.

RAT
1948, 1960, 1972, 1984, 1996, 2008
Carpe diem! Resourcefulness will give way to opportunities such as a promotion, although take caution: A hectic schedule will burn Rats out. Rats are also discouraged from taking out loans or gambling, but having a 2017 wedding will be good for them.

OX
1949, 1961, 1973, 1985, 1997, 2009
2017 would be a good time to pursue a relationship or even get married, but be wary about dwelling on emotional weaknesses. Starting a business would also be good this year, as it's the year you'll bounce back to good finances.

TIGER
1950, 1962, 1974, 1986, 1998, 2010
There'll be hardships this year, but overall 2017 seems promising. Chances in romance are strong, but now is not the time to take financial risks and buy things impulsively to avoid serious financial losses.

RABBIT
1951, 1963, 1975, 1987, 1999, 2011
All the single rabbits, 2017 is your year to find the right one. When it comes to people though, not everything is smooth sailing. Exercise caution when dealing with people about finances, as relatives or friends borrowing money this year will not repay the debt.

DRAGON
1952, 1964, 1976, 1988, 2000, 2012
Career will soar for Dragons this year. Your superiors will take notice of your abilities which will pay off, but it's starting your own business that will bring the most luck to your wealth. Watch out, though: Health could pose a problem.
MARCO POLO HOTELS

With properties in the cities of Cebu, Davao, Manila, Beijing, Changzhou, Chengdu, Foshan, Jinjiang, Shenzhen, Xiamen, Wuhan and Hong Kong, it's only fitting for Niccolo and Marco Polo Hotels to have unbelievable offers in time for Chinese New Year.

From now until February 12, guests will enjoy extra benefits including breakfast for two and guaranteed early check-in and late check-out, as well as a 50% discount on a second room booking during the same booking period. Those staying more than three consecutive nights will also be automatically upgraded to the next room category. Click this link to avail of this promo.

MARCO POLO PLAZA CEBU
Cebu Veterans Drive, Nivel Hills
6332. 253 1111 | Facebook

SNAKE
1953, 1965, 1977, 1989, 2001, 2013
Snakes will be extremely lucky in the romance department, however they are encouraged to take things slow. Conversely, it's an unlucky year for Snakes wealth-wise, especially if you tend to spend beyond your means.

HORSE
1954, 1966, 1978, 1990, 2002, 2014
2017 will be quite challenging for Horses. Conflicts are on the horizon when it comes to romance, finances will suffer and health issues will arise, while bad luck with career can be avoided by staying in the same job.

SHEEP
1955, 1967, 1979, 1991, 2003, 2015
There will be an abundance of opportunities in careers and relationships. There's a possible financial crisis on the rise, but keeping a tight budget will allow Sheeps to survive. Take it easy, though: Being stressed at work will affect your health.

MONKEY
1956, 1968, 1980, 1992, 2004, 2016
Starting a family would be a great move for Monkeys in 2017, as personal relationships will have harmony, and income and work will be stable. This will be quite the busy year, so expect some minor health issues, but nothing that relaxing won't help.
RADISSON BLU CEBU

Just in time for Chinese New Year, Radisson Blu Cebu recently introduced its new Chinese chef Steve Ang who will be preparing his signature dishes for Feria's lunch and dinner buffets on January 28.

Indulge in the extensive Chinese station featuring the traditional prosperity salmon salad Yee Sang, as well as specialties like the beef cube tenderloin in pepper sauce with garlic flakes and braised mushroom in crispy pork knuckle. These will be served alongside regular favorites such as dim sum and assorted seafood.

Feria's buffet on January 28 will be at PHP 980 net per person.

RADISSON BLU CEBU
S. Osmena Blvd. cor. Juan Luna Ave, North Reclamation
6332. 402 9900 | Facebook

ROOSTER
1957, 1969, 1981, 1993, 2005, 2017
Roosters are going to be extremely moody this year, with an emotional crisis looming. It's best to put off weddings until the next year. Also, plan out expenses carefully to avoid bad luck, and be careful to avoid accidents from motor vehicles and extreme sports.

DOG
1958, 1970, 1982, 1994, 2006
Dogs are in for a great financial breakthrough in 2017. They'll also be lucky in relationships, but anxiety and depression might affect this significantly. Career-oriented dogs will see an increase in work responsibilities, but will also have significant work developments.

BOAR
1959, 1971, 1983, 1995, 2007
Romance is set to be challenging for boars, as is career – growth opportunities in the work place will be hard to come by. Boars will also be prone to physical weakness, and are advised to be extra-careful in making major financial decisions.
illustrations Jean Lim
Jpark Island Resort and Waterpark Celebrates a Decade of Fun, Relaxation and Quality Service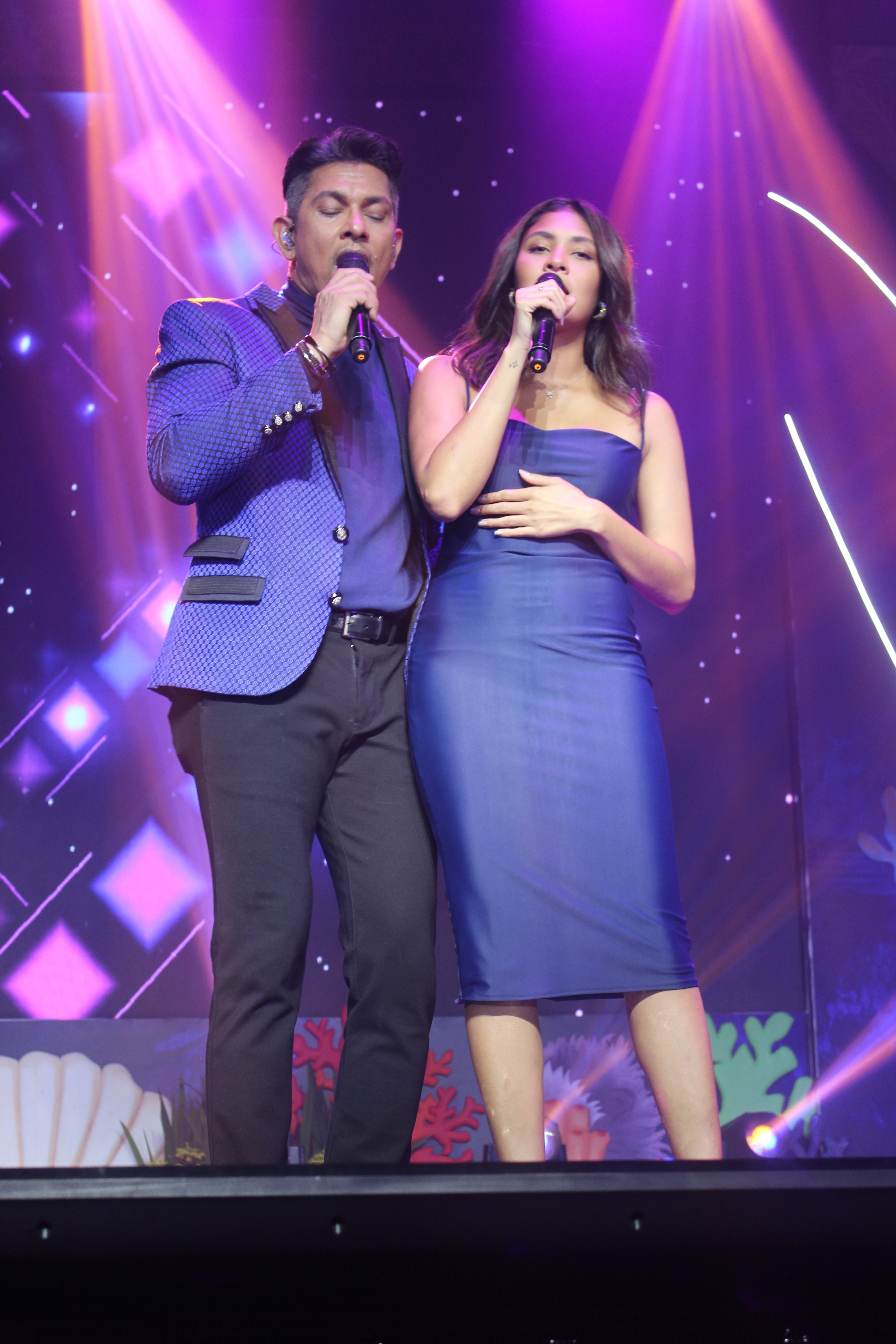 Jpark Island Resort and Waterpark celebrates 10 years worth of fun, relaxation, and quality service to their local and international customers. What started as a dream of an elegant resort in the island of Mactan on the year 2008 is now a world-class 5-star hotel and waterpark that is one of the main attractions of the city of Lapu-Lapu. With special performances and colorful lights dancing in their newly-designed ballroom, the Triton Grand ballroom, let us join Jpark as they remember their decade-long journey, as they embark on another adventure for the years to come.
<iframe width="560″ height="315″ src="https://www.youtube.com/embed/2PfoUYUVedw" frameborder="0″ allow="accelerometer; autoplay; encrypted-media; gyroscope; picture-in-picture" allowfullscreen></iframe>
Get Ready for Maayo Hotel's 2nd Anniversary Two-Day Sale
For its second anniversary, Maayo Hotel brings a special treat for guests—a two-day sale.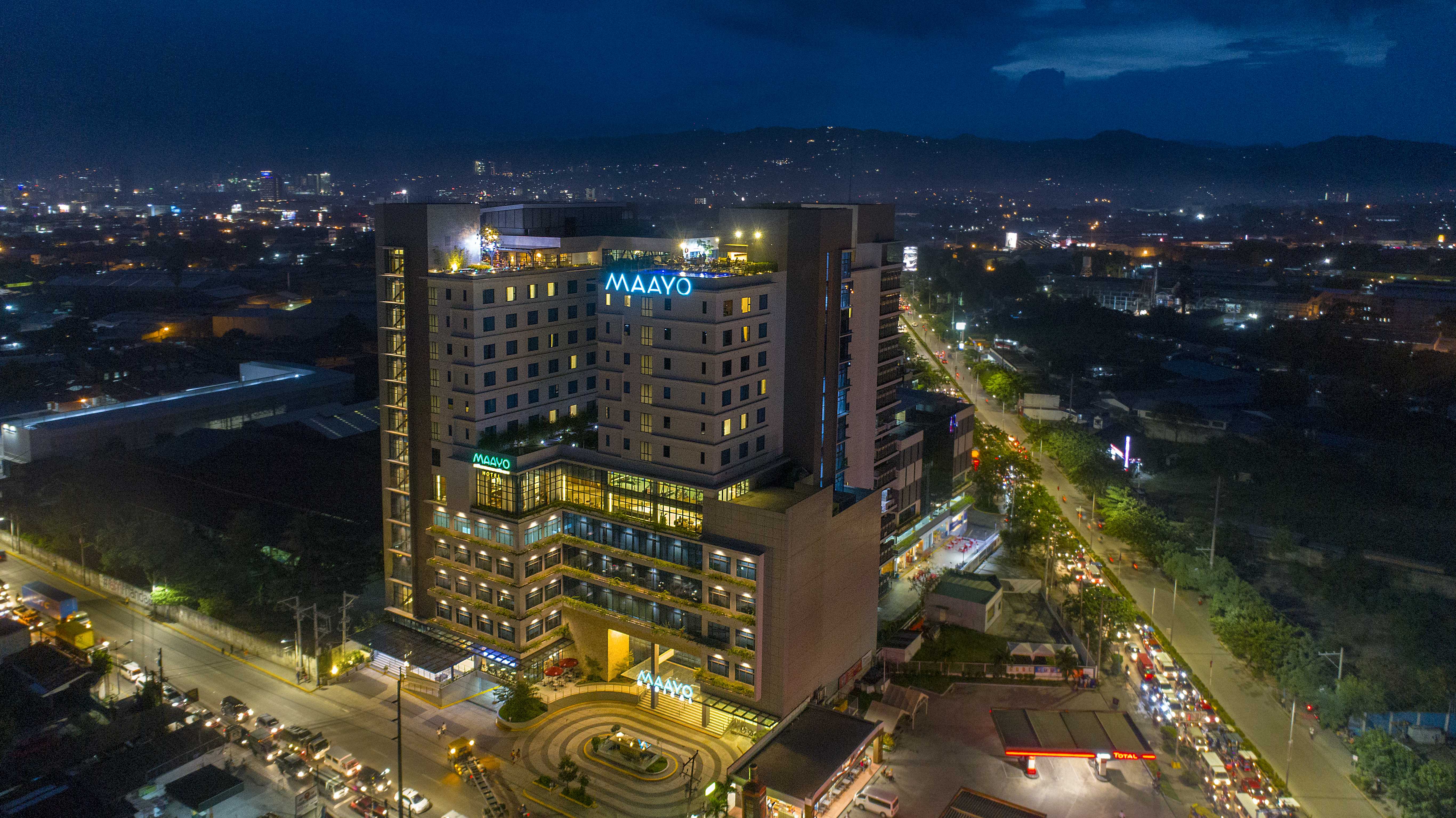 Maayo Hotel will hold its anticipated 2nd anniversary two-day sale on October 15, 2019 at
Maayo Grand Ballroom from 9am to 7pm and on October 16, 2019 at the Reception Area of
2Quad Building, Cebu Business Park from 9am to 7pm. Guests can avail up to 70% off on guest
rooms of Maayo Hotel and its hotel affiliates—Maayo Argao and Maayo San Remigio.
For Maayo Hotel, Superior Rooms as low as Php 2,800 are up for grabs, including its Deluxe
Room that'sworth Php 3,800 net per night, Family Rooms at Php 5,800 per night, and Specialty
Suites at Php 9,800 net per night. All rooms are inclusive of breakfast buffet.
Guest rooms at Maayo Argao are on sale, as well. Standard Rooms at Php 2,800 per night and
Family Room at Php 4,600 per night inclusive of breakfast. The hotel's property in the North, Maayo
San Remigio will also join in on the two-day sale. Deluxe Room Villas at Php 3,000 per night,
Barkada Room at Php 4,000 per night, and Family Room Villa at Php 5,000 per night. All rooms
come with a complimentary breakfast.
And due to public demand, Maayo Hotel brings back exciting and affordable rates for its food
and beverage offerings. For only Php 400 net per person, guests can avail the Breakfast Buffet
at Uma Restaurant. Lunch Buffet are also up for sale for only Php 500 net per person and Php
600 net person for the Dinner Buffet. Buyers can get the chance to avail of Ani Restaurant's
Php1000 worth of food and beverage for only Php 700. All vouchers are with one-year validity or
until October 15, 2020.
Mark your calendars on this special two-day sale of Maayo Hotel's 2nd anniversary! For more
information, you may call them at (032) 517 0200 or follow them on Facebook at
www.facebook.com/maayohotels.
Party Hard at the 13th Electro Beach Festival
Liven up your weekend at Mövenpick Hotel Mactan Island Cebu's and Ibiza Beach Club's 13th Electro Beach Festival.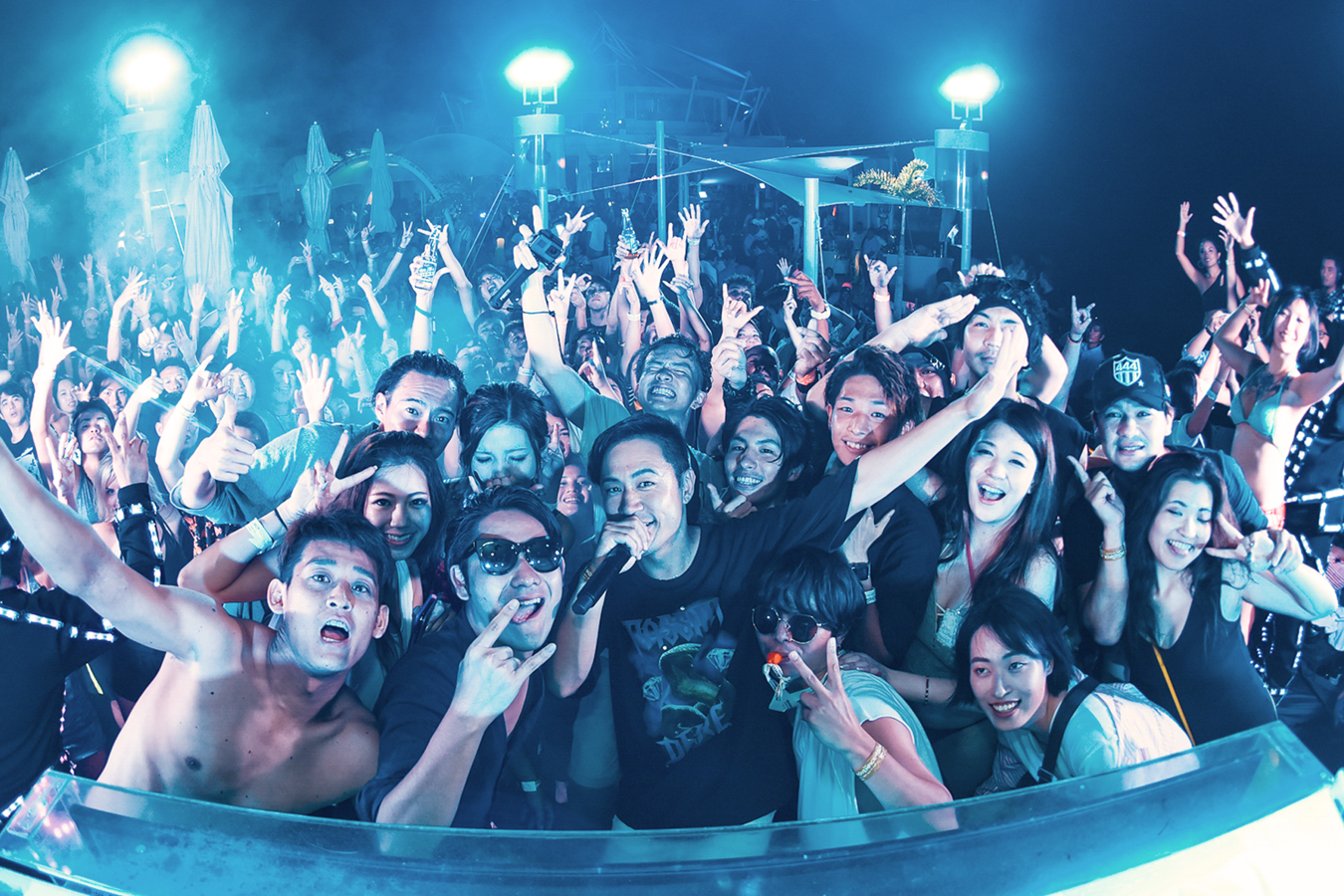 Mövenpick Hotel Mactan Island Cebu and Ibiza Beach Club bring you another big event on October 12, 2019, with the return of Japanese DJ, Daiki Wakabayashi, for the 13th installment of Electro Beach Festival dubbed as "Tokyo Drift". Gear up for a fun and exciting Saturday with music celebrities from Japan, playing all the top electronic dance tracks.
"We've come to the last quarter of the year and what better way to build up the excitement of the coming season than to start it off with a grand party?" says Mr. Jeryl Tio, the hotel's Director of Food and Beverage.
"We always look forward to this because we get to see the faces of those who have supported our beach party series over time. In a way, it has become a party tradition in Cebu, and we're both grateful and happy to see our loyal following grow every year."
He adds, "We hope this kind of excitement and fun will help draw more attention to Mactan Island
as a party and leisure destination in Cebu."
Tickets to the "Electro Beach Festival vol. 13: Tokyo Drift" are now available at the advance purchase rate of PHP600.00 nett per person, offered until October 11, 2019. Regular ticket price of PHP1,000.00 nett applies on October 12. For tickets and VIP table reservations, email hotel.cebu.fandb@movenpick.com or call +63 32 492 7777. For updates on special offers and events, follow @movenpickcebu and @ibizacebu on Facebook, Instagram and Twitter.