Here's your fortune for the Year of the Fire Rooster
Admit it: You want to know how 2017 will be for you. See your forecasts on career, health, finances and romance in this comprehensive list.
It's only been a few days after Sinulog, yet the festive season in Cebu shows no signs of slowing down, as the city gears up for yet another one of its major celebrations of the year—Chinese New Year 2017.
Besides all the traditions we know and love (Fireworks! Prosperity toss!), one thing we always tend to do around this time is to check on your forecasts for the year ahead. Find your animal sign in the list below, and see how 2017 will be for you in terms of career, health, finances, and romance.

RAT
1948, 1960, 1972, 1984, 1996, 2008
Carpe diem! Resourcefulness will give way to opportunities such as a promotion, although take caution: A hectic schedule will burn Rats out. Rats are also discouraged from taking out loans or gambling, but having a 2017 wedding will be good for them.

OX
1949, 1961, 1973, 1985, 1997, 2009
2017 would be a good time to pursue a relationship or even get married, but be wary about dwelling on emotional weaknesses. Starting a business would also be good this year, as it's the year you'll bounce back to good finances.

TIGER
1950, 1962, 1974, 1986, 1998, 2010
There'll be hardships this year, but overall 2017 seems promising. Chances in romance are strong, but now is not the time to take financial risks and buy things impulsively to avoid serious financial losses.

RABBIT
1951, 1963, 1975, 1987, 1999, 2011
All the single rabbits, 2017 is your year to find the right one. When it comes to people though, not everything is smooth sailing. Exercise caution when dealing with people about finances, as relatives or friends borrowing money this year will not repay the debt.

DRAGON
1952, 1964, 1976, 1988, 2000, 2012
Career will soar for Dragons this year. Your superiors will take notice of your abilities which will pay off, but it's starting your own business that will bring the most luck to your wealth. Watch out, though: Health could pose a problem.
MARCO POLO HOTELS

With properties in the cities of Cebu, Davao, Manila, Beijing, Changzhou, Chengdu, Foshan, Jinjiang, Shenzhen, Xiamen, Wuhan and Hong Kong, it's only fitting for Niccolo and Marco Polo Hotels to have unbelievable offers in time for Chinese New Year.

From now until February 12, guests will enjoy extra benefits including breakfast for two and guaranteed early check-in and late check-out, as well as a 50% discount on a second room booking during the same booking period. Those staying more than three consecutive nights will also be automatically upgraded to the next room category. Click this link to avail of this promo.

MARCO POLO PLAZA CEBU
Cebu Veterans Drive, Nivel Hills
6332. 253 1111 | Facebook

SNAKE
1953, 1965, 1977, 1989, 2001, 2013
Snakes will be extremely lucky in the romance department, however they are encouraged to take things slow. Conversely, it's an unlucky year for Snakes wealth-wise, especially if you tend to spend beyond your means.

HORSE
1954, 1966, 1978, 1990, 2002, 2014
2017 will be quite challenging for Horses. Conflicts are on the horizon when it comes to romance, finances will suffer and health issues will arise, while bad luck with career can be avoided by staying in the same job.

SHEEP
1955, 1967, 1979, 1991, 2003, 2015
There will be an abundance of opportunities in careers and relationships. There's a possible financial crisis on the rise, but keeping a tight budget will allow Sheeps to survive. Take it easy, though: Being stressed at work will affect your health.

MONKEY
1956, 1968, 1980, 1992, 2004, 2016
Starting a family would be a great move for Monkeys in 2017, as personal relationships will have harmony, and income and work will be stable. This will be quite the busy year, so expect some minor health issues, but nothing that relaxing won't help.
RADISSON BLU CEBU

Just in time for Chinese New Year, Radisson Blu Cebu recently introduced its new Chinese chef Steve Ang who will be preparing his signature dishes for Feria's lunch and dinner buffets on January 28.

Indulge in the extensive Chinese station featuring the traditional prosperity salmon salad Yee Sang, as well as specialties like the beef cube tenderloin in pepper sauce with garlic flakes and braised mushroom in crispy pork knuckle. These will be served alongside regular favorites such as dim sum and assorted seafood.

Feria's buffet on January 28 will be at PHP 980 net per person.

RADISSON BLU CEBU
S. Osmena Blvd. cor. Juan Luna Ave, North Reclamation
6332. 402 9900 | Facebook

ROOSTER
1957, 1969, 1981, 1993, 2005, 2017
Roosters are going to be extremely moody this year, with an emotional crisis looming. It's best to put off weddings until the next year. Also, plan out expenses carefully to avoid bad luck, and be careful to avoid accidents from motor vehicles and extreme sports.

DOG
1958, 1970, 1982, 1994, 2006
Dogs are in for a great financial breakthrough in 2017. They'll also be lucky in relationships, but anxiety and depression might affect this significantly. Career-oriented dogs will see an increase in work responsibilities, but will also have significant work developments.

BOAR
1959, 1971, 1983, 1995, 2007
Romance is set to be challenging for boars, as is career – growth opportunities in the work place will be hard to come by. Boars will also be prone to physical weakness, and are advised to be extra-careful in making major financial decisions.
illustrations Jean Lim
Here Are the Highlights of Fete de la Musique 2019
Local talent took centerstage at _ACOUSTIC: Fete de la Musique 2019.
Don't Miss Salvatore Ferragamo's Pre-Fall 2019 Collection in Cebu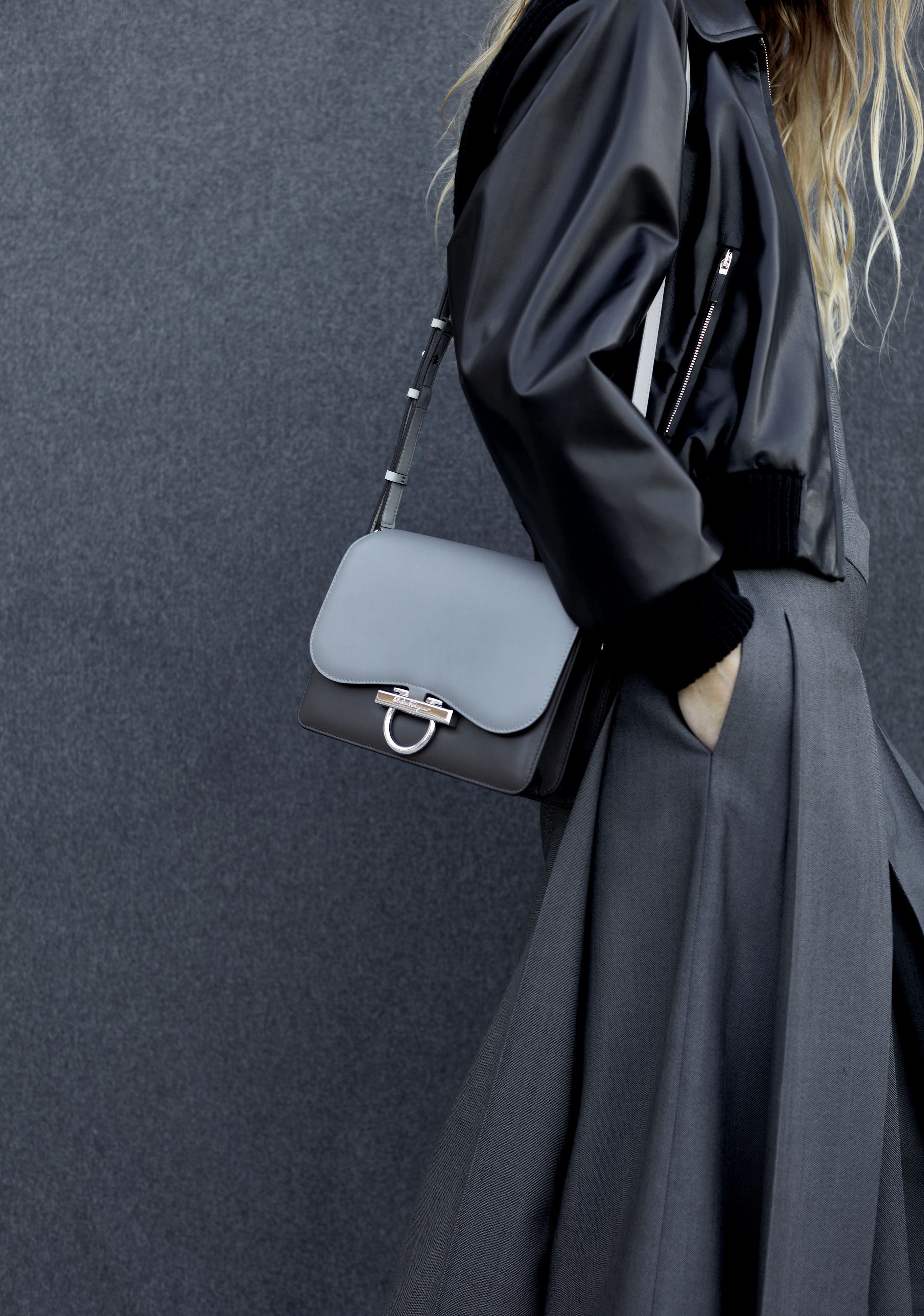 Italian luxury fashion house, Salvatore Ferragamo, will be heading to Cebu with its Pre-Fall 2019 Collection at the Clubhouse of 32 Sanson by Rockwell, Sanson Road, Lahug.The pop-up store will open on July 6, Saturday with a private launch event and will be open to the public from July 7 to 9 from 11 a.m. to 7 p.m.
Discerning fashion and society circles in the South will be treated to a sneak peek of the brand's latest collection of men's and women's shoes, bags and other small leather items, including scarves and accessories. THE COLLECTION Family, the cultural continuity between generations, and power – all have been central to the spirit of Salvatore Ferragamo. It is a quiet power that distinguishes the house, a power Paul Andrew and Guillaume Meilland explore for Autumn/Winter 2019 and figure into the zeitgeist as an antidote to its pervasive unrest.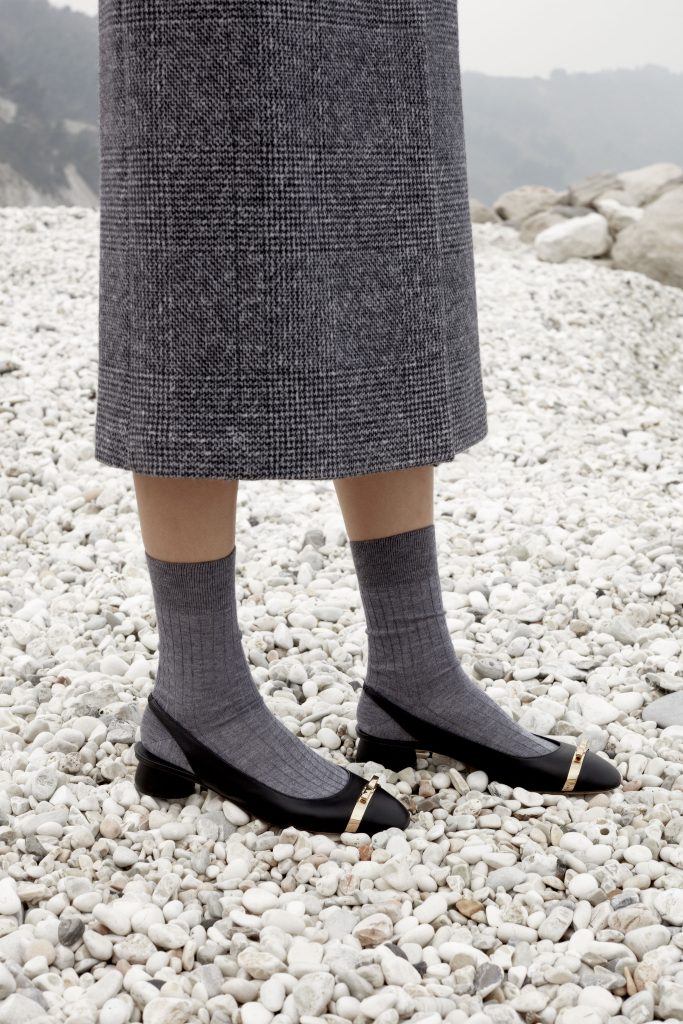 Patchworks of suede and nappa in women's accessories speak to this prevailing notion of multiplicity and allude to Mr. Ferragamo's ubiquitous multicolor patchwork wedge of 1942. The same symbolic tactic is echoed in archival scarf prints in modern patchwork on silk twill. Fringed cashmere blanket coats, sensual leather robes, sportswear in Japanese technical wool and hand-knit textured sweaters convey a natural, unstudied luxury.
The Gancini monogram jacquard, a new signature, visually locates the collection in a place and time without needing to tiredly assert a heritage.Shoes not only importantly anchor the collection looks; they are the fundamental ingredients of the Ferragamo formula. Sculptural heels appear in bright suede, refined loafers with collapsible back, and chic mule slippers in butter calfskin. A twist on the classic loafer for men further emphasize the tension between classic and rugged. Handbags in everyday styles are rendered soft and deconstructed in suede and tumbled deerskin or assume singularity as small, handheld objects. A new creative horizon at Ferragamo begins to come into focus, with a renewed commitment to crafting innovative products for a generation that sees luxury everywhere and nowhere, and for whom inclusion and authenticity rise as beacons of possibility, hope.
#PATCHWORKOFCHARACTERS The Autumn/Winter 2019 campaign was shot by British photographer Harley Weir in Milan, Italy. It pays tribute to the common cultural and artistic sophistication of both Ferragamo and Milan, the global capital of fashion and design. An ode to the unmistakably Italian flavor of ease and sophistication inherent in the house, it is continuing the house's Patchwork of Characters philosophy, featuring a cast of models, both male and female, from a broad range of cultures and age.
Some of the models are regular collaborators with Salvatore Ferragamo – friends of the house – but one notable new face this season is that of Hero Fiennes-Tiffin.Paul Andrew says: "Just like these exquisite architectural jewels in Milan, Salvatore Ferragamo is open to all who have the curiosity and inclination to discover it."
The Best Way to Donate to Charity Through GCash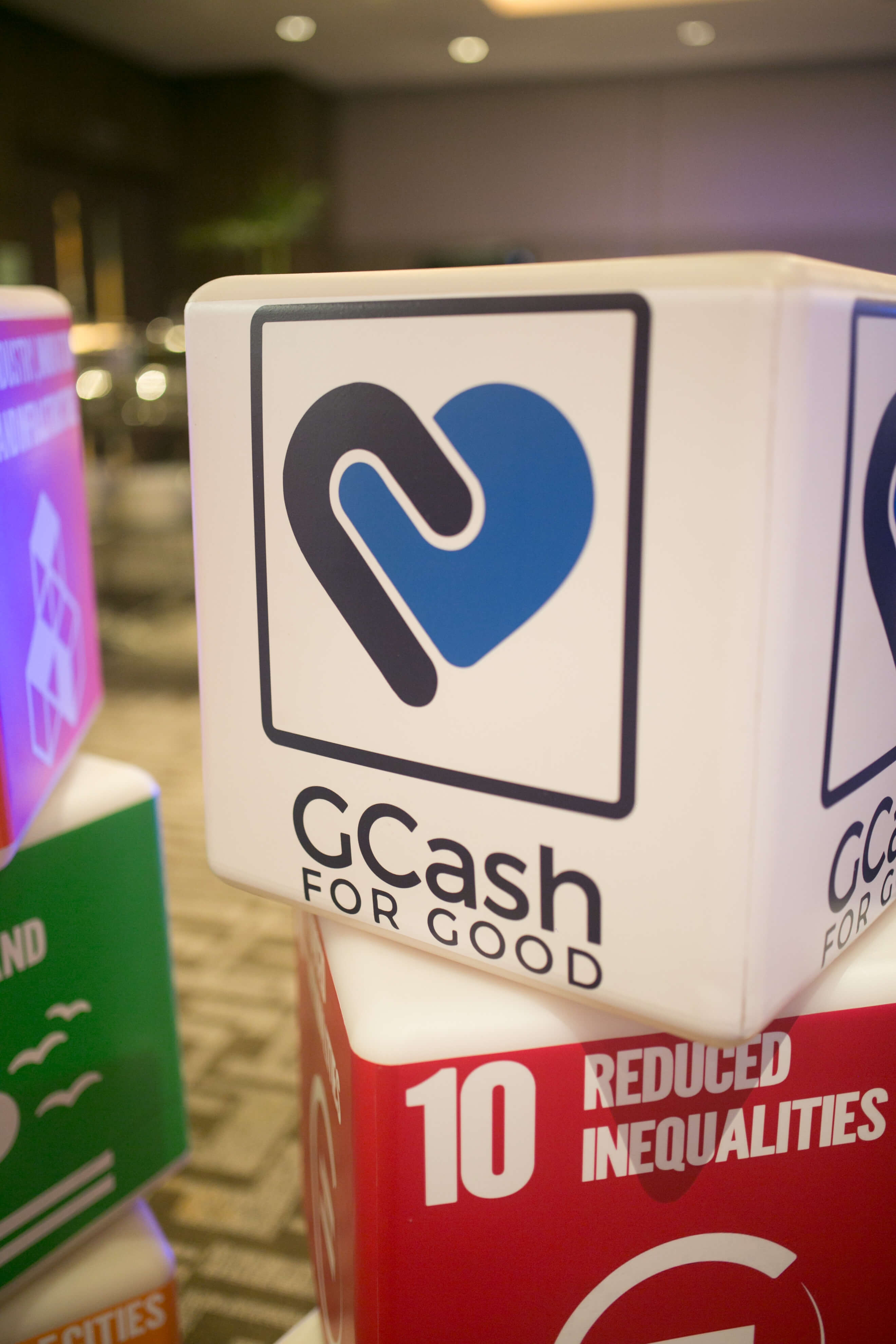 GCash introduces a program for advocacy that addresses different issues faced by society across different levels. GCash for Good is a pioneering corporate social responsibility program that encourages Filipinos to donate to non-government organizations for worthy advocacies such as education, environment, animal welfare and other social issues.
"It all starts with your decision to do good," says Reyner Villasenor, the VP for corporate communications. "GCash for Good is another big step to further develop the GCash app into a more socially relevant and sustainable platform that helps address issues across different levels," he adds. With the launch of the GCash for Good Program, GCash invites NGO Partners from Cebu and nearby cities to join a community of doing good and giving back through the program.
"Globe Fintech Innovations Inc. (Mynt) operates GCash as a springboard for donations to non-government organizations that champion various advocacies, thanks to its scale and innovative digital platform," says Reyner. "With GCash for Good, GCash users can use the GCash app to donate to various groups to create an impact on society," he adds.
The GCash for Good program currently involves 35 NGOs, including UNDP, ABS-CBN Lingkod Kapamilya Foundation, ECHOstore, Caritas Manila, WWF- Philippines, and more.
"The team at GCash really need to be commended for providing concerned citizens with a highly accountable platform to support the causes they are passionate about," says Titon Mitra, county representative for UNDP. "I doesn't matter how much one can afford to give- every peso to a good cause counts. GCash can be a powerful tool for direct citizen engagement and an important contribution to helping the Philippines to meet the Sustainable Development Goals," he adds.
"I am calling all our NGO friends in Cebu and other nearby locales to join us as we spread the power of good through GCash," says Reyner. Regulatory requirements are need to be completed by interested NGOs before becoming official GCash for Good partners to ensure the organizations are legitimate and the money donated cannot be abused.
"People now prefer to donate online, as this removes the hassle of having to go through long queues and processes, giving them more time to focus on their daily lives," says Reyner during the launch of the GCash for Good program in Cebu. With that, partners of the program are happy that GCash has launched a program where people can be comfortable to donate their money.
"After a decade in development work supporting our social enterprises, I have seen the difficulties that non-government organizations face in mobilizing funding support for even the most worthy causes," says Jeannie Javelosa, the director for ECHOsi Foundation, one of program's current partner. " I am excited to see what GCash for Good can do for the development community. With more Filipinos feeling comfortable about giving online, GCash for Good could be a game-changer," she adds.
Reyner Villasenor stresses during the launch that through GCash, doing good is made easier and more efficient for people who wish to do so. "With GCash for Good, users will also have direct access to where their donations go. It showcases a more transparent and user-friendly interface for anyone to access," Reyner says.