Cebu's Traffic Gets Worse by the Day—Here's How to Get Around It
With Cebu's traffic situation at a seemingly all-time worst, various local government units and private companies have proposed solutions. From better mass transit systems to a third Mactan- Cebu bridge, here's a rundown of the projects that could help us get to our destinations faster.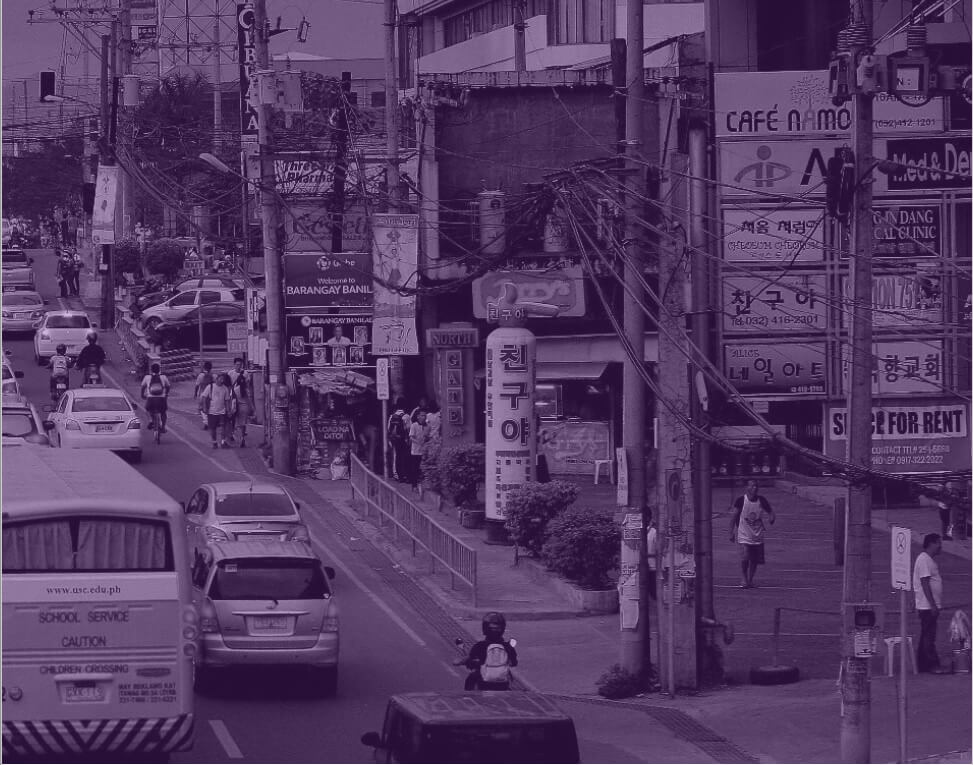 by Eldawn Catalan
This story is taken from our archives.
Originally published in Zee Digital Vol. 2 2018
Times have certainly changed. What used to be a 15-minute drive to a destination across the city has now become an hour of sitting in your car in the middle of clogged roads. Yes, you guessed it right—traffic.
Several factors contribute to the daily plague on our commutes such as the increasing number of vehicles on
limited roads, the mismanagement of road policies, and even the lack of discipline in local drivers. Whatever the case, the effect is exponential—being stuck in traffic in the beginning of the morning can greatly affect our productivity for the rest of the day.
The good news is that the government is taking steps to address this dilemma. Some of the proposed
solutions, however, are causing an uproar in the citizens, as there seems to be divided opinions on whether the proposals are feasible or not.
BUS RAIL TRANSIT
The year 2018 marks a decade of Mayor Tomas Osmeña's pursuit to implement the Bus Rapid Transit system. The mayor has been proposing the idea since the 1990s, but formal planning only began in 2008.
When completed, the proposed BRT Project will cover 16 kilometers from Bulacao to Talamban and will have 176 buses passing 33 stations every two to five minutes. Around 33,000 passengers are expected to use the BRT line daily.
With a loan assistance from the World Bank, the Php16- billion project has had its share of criticism, resulting in
delays in its implementation. Critics have said that the BRT is not the solution to the traffic crisis because Cebuís roads are too narrow. Environmentalists were also angered when the mayor had announced in an earlier interview that 2,000 trees would be cut down along the BRT route. however, this was resolved with the promise to replant the trees.
Targeted for completion in 2021, city officials have yet to secure the area and the right of way for the project.
MONO RAIL TRANSIT
A monorail transit system has also been proposed to help decongest traffic in Cebu. The project's main proponent is
Philtram Transportation Consortium Inc.
The initial proposal was for an 18-kilometer two-way alignment rail elevated from five to ten meters above the road, running from the South Road Properties all the way to Mandaue City. It will include building 14 stations with a
terminal hub located at the base of the Marcelo Fernan Bridge. The planned project, however, may even be expanded further north to Consolacion.
With six coaches that can each accommodate 125 passengers, the driverless trains are set to run at a maximum speed of 80 kilometers per hour. Philtram founder and COO Jose Guardo, Jr. assured that the train intervals will be at only 90 seconds even during the peak hours. The elevated monorail can transport 48,000 passengers in an hour per direction. The project, including the infrastructure, the trains and depot will cost approximately Php50 billion, an amount significantly cheaper and faster to build than the LRT.
Mayor Osmeña is supportive of the proposed project, as long as it does not interfere with his own BRT plans for the city.
LIGHT RAIL TRANSIT
With a consortium of both local and foreign companies working in partnership with the Department of Transportation, the construction of the proposed Light Rail Transit will begin in early 2019. Project developer Chris Kou confirmed that the processing of the documents started back in 2017.
Phase 1 of the planned LRT line will run from Carcar City to Danao City, and vice versa, and could benefit 2.8 million people. The project developer stated that the LRT will provide a fast, efficient and reliable transport system which will be built with no cost to the government and no government subsidy for its operation.
It will be Cebu City's first rail transport to run in a subway system. In order to minimize the use of existing roads for the columns of the rail's infrastructure, the LRT will go above ground beyond Cebu City. The public is also assured that it will be constructed with minimum disruption to existing vehicular traffic.
Michael Dino, Presidential Assistant for the Visayas, has favored the Light Rail Transit project over the BRT which would require the narrow roads to be widened before other steps are pursued. ìI am one with the Cebuanos in their quest to solve the traffic problem, which has worsened through the years because of neglect and incompetence by local leaders who don't believe in planning," he says. "I am also a daily commuter. I know how it feels to get stuck in traffic."
WATER BUS
Cebuanos will soon be provided an alternative and traffic-free mode of transportation with the introduction of the Water Bus. Maxboat Marine Corporation, the builder of the waterbus, will run the service. The company operates from Cebu City and has its shipyard in Danao City.
There will initially be five vessels with a seating capacity of 70 passengers. With an average speed of 21 knots, the twinengined boats will sail from Cebu City going south to Naga, Oslob, Dalaguete and Santander with a
northbound route to include Liloan, Danao and Bogo.
"The vision is actually to provide better transport to these locations at about half the price, and half the travel time," says Maxboat Chief Executive Officer Barbara Salmero.
The company has not announced a date for the operations of the Water Bus to start.
THE THIRD BRIDGE
Construction of the third bridge is finally underway to connect the Cebu mainland with Mactan Island. This urgently-needed link will offer an alternate route to lessen traffic in Metro Cebu as well as
along the two existing bridges.
The link óofficially the Cebu-Cordova Link Expressway (CCLEX)ó will start at the South Road Properties on the Cebu City side, crossing over Mactan Channel and will end in Cordova town. It can handle 40,000 vehicles daily while cutting travel time between Cebu City and Mactan in half.
The CCLEX will fully stretch for 8.25 kilometers, but the bridge itself is actually only 390 meters long and will rise 51 meters above sea level. The 4-laned cable-stayed bridge is designed with 2 lanes in each direction, with a 1.7 meter-wide lane for pedestrians and bicycles on both sides.
Target date for the project's completion is the first quarter of 2021, in time for the grand celebration marking the 500th anniversary of Ferdinand Magellan's arrival in Cebu. There is a proposal to name it as the Sto. Niño Bridge.
A project of the Metro Pacific Tollways Development Corp., the company is responsible for the bridge's construction, financing and operations. A toll fee of P89 is initially pegged for private cars once the bridge is finished.
INTEGRATED INTERMODAL TRANSPORT SYSTEM
The Department of Transportation (DoTr) has announced that it will implement an integrated transport system in Metro Cebu. This system incorporates a point-to-point (P2P) bus system; a monorail in Lapu-Lapu City; the Bus Rapid Transit (BRT) in three-lane roads; and the Light Rail Transit (LRT) lines from Carcar to Danao, and from Mandaue to the Mactan-Cebu International Airport.
"There is no single solution to address transportation issues. It needs a basket of solutions, that is why we
are pursuing the implementation of the integrated intermodal transport system in Cebu in the next two years,"DoTr Secretary Arthur Tugade says.
The IITS is a multi-faceted plan developed after due consideration of Metro Cebu's road profile and the fast-growing need of efficient mass transport systems. It has earned the support of Cebu's business community and is well
received by the commuting public.
With the planned projects for better mass transportation, we hope to see these traffic solutions come to fruition soon. It will certainly help solve the daily dilemmas most of us face, and reverse the damage bad traffic is having on Cebu's economic growth.
Of course, as citizens, we can also do our part by following road rules, practicing good driving etiquette,
and being responsible pedestrians.
For now, we would just have to wait. hopefully, as the saying goes, a little patience will go a long way.
Bunny Pages' Classic Modernist Home is a Beauty
Cebuano businessman Bunny Pages has a lot of food brands under his belt. His hectic schedule had him wishing for a peaceful and uncomplicated home.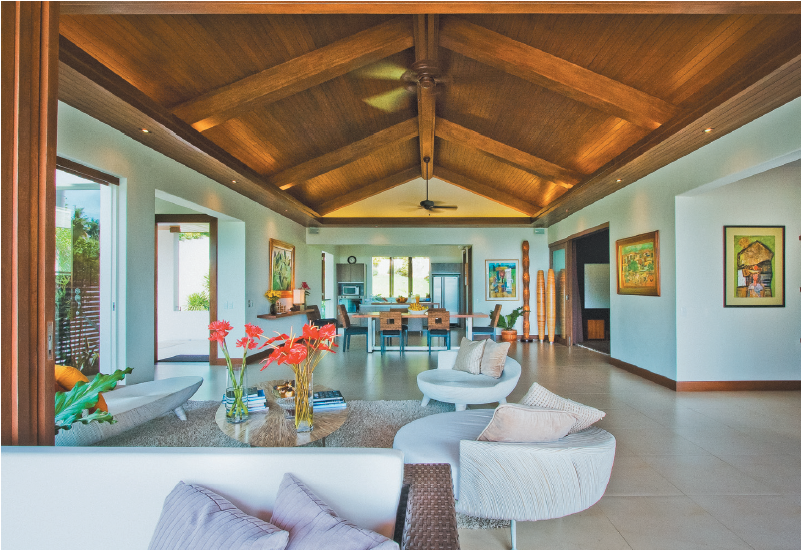 Living life on a full and hectic schedule, the owner of the house, restaurateur Bunny Pages, wanted to create an oasis where he can relax and pursue his love for cars. The outcome was an uncomplicated and compact house in collaboration with architect Ed Gallego.
On a steep slope in Maria Luisa Estate Park, the four-level home was cantilevered to conform to the contours of the terrain. Ceilings and doors were built tall, perhaps as the homeowner himself is on the towering side, and an open design was used to maximize open space, much to his liking.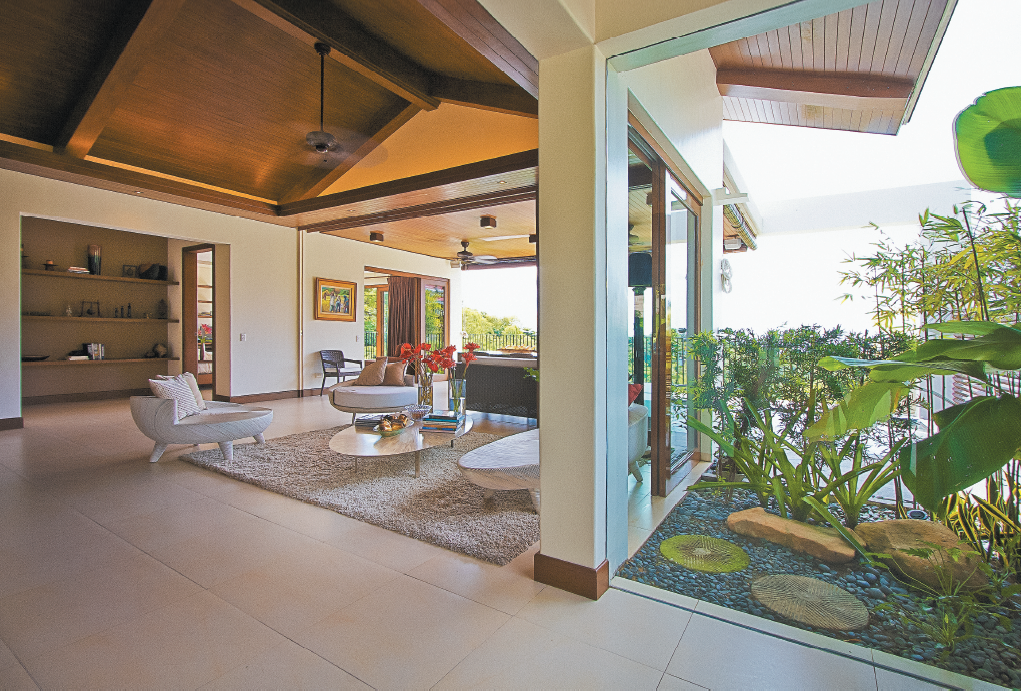 The architecture of the house is classic modernist with touches of industrial. The view from the windows of the house, the ample ventilation, and a healthy dose of monochromatic colors make it breathe. Sliding glass panels blur the line between the interior and exterior.
The living room spills out into the dining area and the kitchen on one side. At the opposite end, the master's bedroom directly adjoins the lanai and a den with a most advanced movie projector. The home theater system in here can actually rival a hi-tech movie house in terms of audio-visual equipment and acoustics. The lower levels contain the guest rooms for Bunny's visiting children, as well as extensive area to house his growing car collection.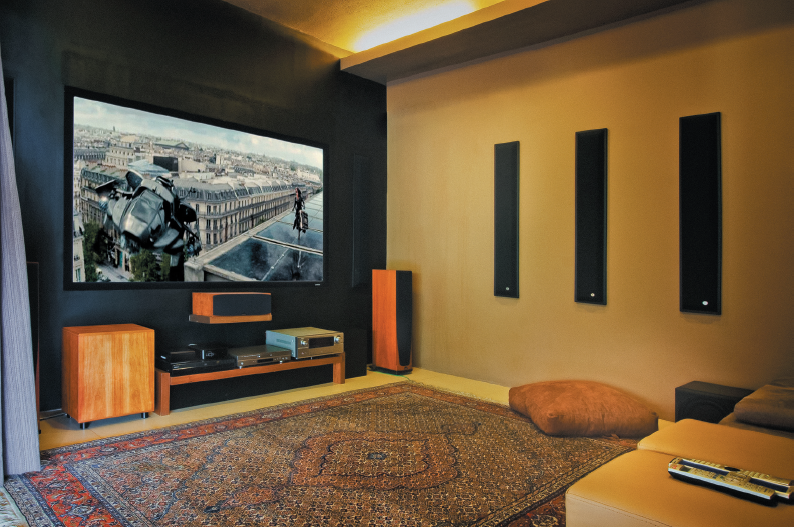 At the west end of the property, a soaking pool was built for one to enjoy the view of the city. It also overlooks the nearby island of Mactan. "This is where I have coffee in the morning," enthuses Bunny. "And when the sun is down and the lights of the city come out, the view looks great."
"The most interesting aspect of the house," says Architect Ed Gallego, "is the garage located in the lower level to indulge the owner's obsession with cars." Indeed, Bunny Pages also often plays host to fellow car buffs in a comfortable lounge, which opens to the garage. On the same level, a huge room connects to a gym complete with state-of-the-art fitness equipment.
An Exclusive Look at 856 G Gallery Founder Annie Chen's Artsy, Indochine-Inspired Home
In designing her home in Cebu, 856 G Gallery Founder Annie Chen wanted to create something that would give her comfort with a bit of pared-down luxury.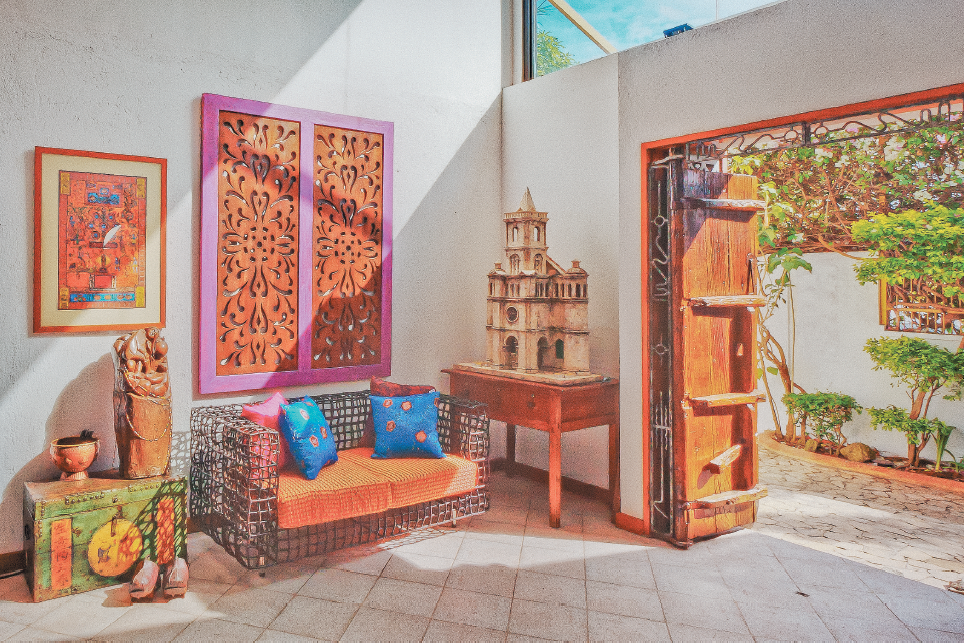 This story is taken from our archives. Originally published in Inside Cebu.
By profession Annie Chen is a jewelry designer as well as an art gallery owner in Cebu. She divides her time between her home in Singapore where she lives with her three children, and this home in her native city of Cebu. In designing her home here, Annie, wanted to create something that would give her comfort with a bit of pared-down luxury.
When the owner of this house decided to renovate the interiors, she specified to the architect that she wanted to bring the Indochine theme, which captivated her during a trip to Hanoi; there that cultural hybrid is quite evident. The entrance to the house is a barely perceptible gate in a cul-de-sac dominated by tall fences and breathtaking views of the Alta Vista Estate. Inside, however, the house speaks loudly of its owner's artistic sense. She has had her house built as nothing more than walls to display art, thus, the interiors are pointedly stark, with bursts of color coming mainly from framed paintings, wall décors, vibrant-color fabrics, and rare antique pieces displayed quite imaginatively.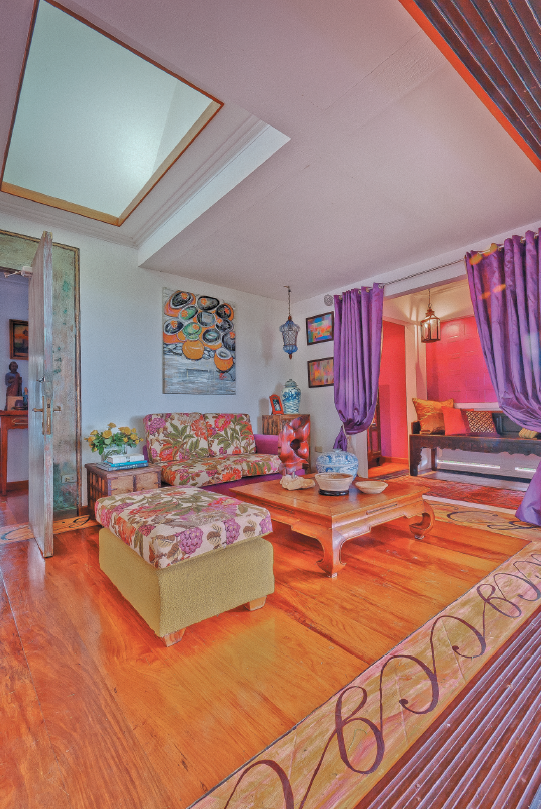 An avid collector of what could only be described as art exotique, Annie Chen has taken advantage of her many trips abroad to amass a wonderfully unique and diverse art collection. A pair of eclectic montages flanks the entrance door, radiating texture and immediately capturing the visitor's interest. There are unglazed terra cotta jars and wood sculptures by Jet Florendo.
Many of the paintings are by Nepalese and Filipino artists. Complementing the gallery feel of the house, designer furniture is used in functional precision, as revealed by interior windows and thick-lattice wood-screens. A massive wooden table dominates the dining room as well as a Kenneth Cobonpue two-seater upholstered in bright silk. Most passages are discreet and set in playful floor patterns, but a wrought-iron spiral staircase with solid wooden steps leads down to the more private spaces— three bedrooms, particularly—all furnished and accessorized with natural vibrancy.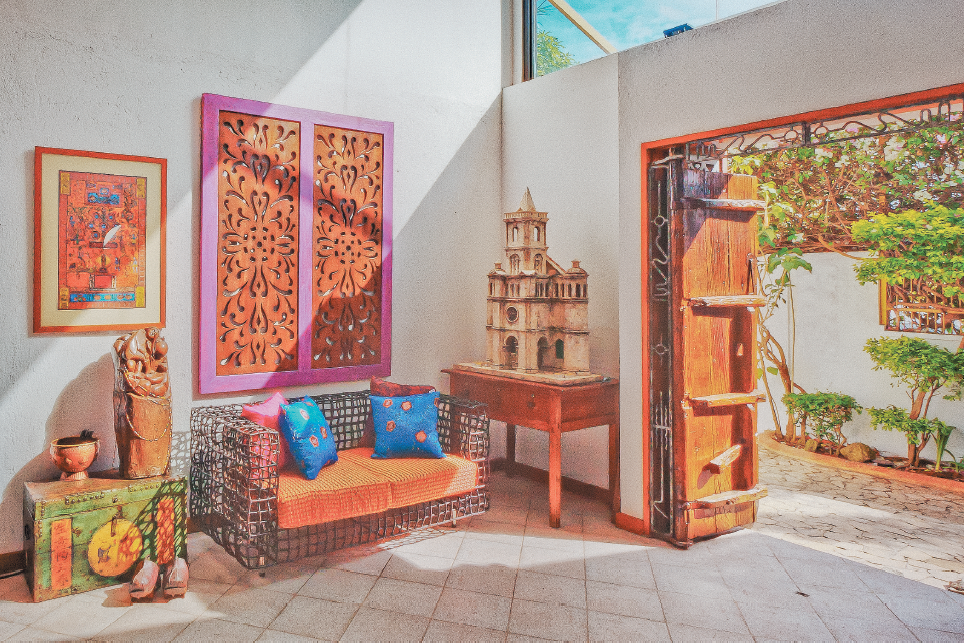 "I required romance in the interiors, but I was not also afraid of simplicity," says Annie. The classic modernist architecture was designed to maximize open space. Says Architect Arsenio D. Abella, "A renovation is an update on an existing building. The architect's duty is to link his discipline with the client's dream, passion, and love of life." And this he has done with remarkable results.
Quick and Healthy Back-to-School Lunch Ideas Your Kids Will Love
Going back-to-school means excitement for kids but can be stressful for busy moms. Make life easier with these quick and healthy school lunch ideas.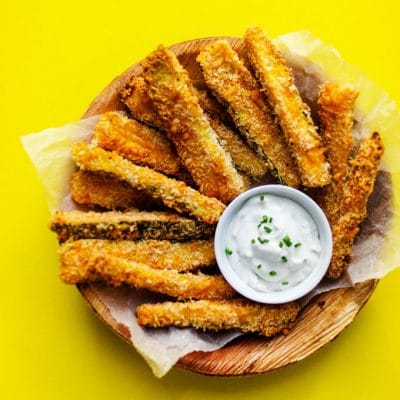 School season is here! Going back-to-school means excitement for kids but can be stressful for busy moms as meal planning comes into play. Preparing baon for your kids can be a struggle considering both their picky tastes and the nutritional content they need to grow strong and healthy.
Check out these recipes from the Electrolux Life App to help spark ideas for healthy and delicious baon for your kids.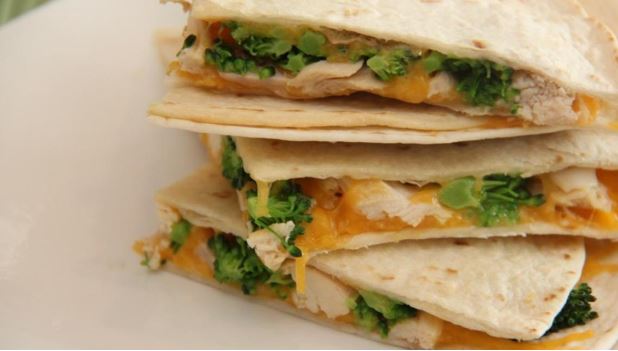 Cheese it up!
Since a lot of kids are not fond of eating vegetables, this Kid-Friendly Chicken & Broccoli Quesadilla recipe is a great way to add veggies in a way kids will enjoy. Start by placing Flour Tortillas on a plate, top it with cheddar cheese, add chicken and broccoli florets. Top it with another layer of Flour Tortillas then place it in a toaster oven at 350ºF and cook for 8-10 minutes or until golden brown. Cut the quesadilla using a pizza cutter, wait for it to cool and it's ready to be packed!
Potatoes are usually a crowd pleaser so why not make the most of your leftover mashed potatoes by making Spinach and Cheddar Potato Cakes.
Simply mix together the egg, frozen spinach, seasoned salt, onion powder and ground black pepper in a medium bowl. Add the mashed potatoes, cheddar cheese, breadcrumbs, and fresh chives. Mix it well until breadcrumbs have been absorbed. Form a scoop of the potato mixture into patties and fry the patties in a non-stick frying pan until golden brown. For the sauce, stir together sour cream and fresh dill and season with salt and pepper to taste. Serve the dip alongside the cakes!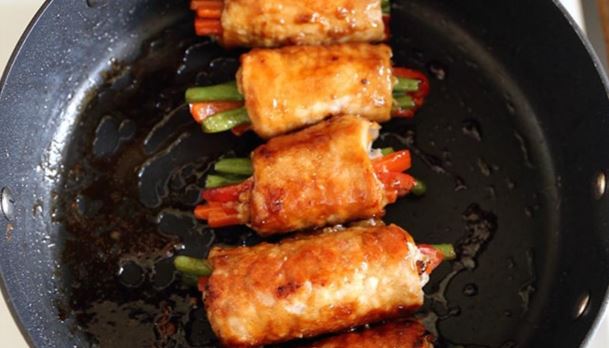 Turning Japanese
Bring a Japanese flavor to your kid's lunch with Teriyaki Pork Rolls with strips of green beans and carrots. In a pot of salted water, bring to a boil the thin strips of green beans, sliced carrot, and bell pepper for 2 mins. Once cooked, strain and dry with paper towel then set aside.
To make the sauce, mix soy sauce, white granulated sugar, and water in a small bowl and set aside. Take one of the thin pork cutlets and dust it with all-purpose flour on both sides. Add three of each of the green beans, carrot slices, and red bell pepper slices on the cutlet, season it with salt and pepper to taste. Then roll the pork and close it with toothpicks. Fry the pork until golden brown and remove toothpicks. Add the sauce, continue cooking for another 1-2 minutes until sauce thickened and all sides of the pork are coated.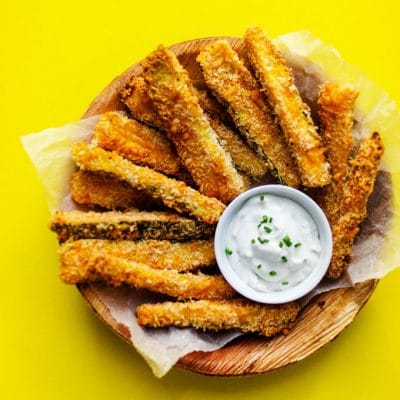 Healthy Sides
Put a new and healthier spin on your kid's snack time with this recipe of Baked Zucchini Fries!
First, preheat the oven to 425 degrees F. Cut zucchini into fries-like size, no need to peel them. In a medium bowl, combine panko, parmesan, salt, paprika, and pepper. Place whisked eggs in a separate medium bowl, and the flour in a third medium bowl. Dip zucchini pieces into the flour, then the egg, then the panko. Dip zucchini pieces into the flour, then egg, then the panko. Once all zucchini are breaded, bake it for 15 to 20 minutes, or until golden and crispy. For the sauce, just combine the yogurt, cheese, mayonnaise, and chives to a food processor and blitz until smooth.
Preparing your kids' healthy and tasty baon is easy with Electrolux kitchen appliances, like the Electrolux NutriFresh™ Inverter Refrigerators, which come with new features to keep produce fresh for longer. The new Electrolux NutriFresh™ Inverter French Door Refrigerator (EHE6879A-BPH) allows you to go from chilling the food to cooking them in minutes. With its special UltraChill -2ºC feature, it preserves the texture and nutrients of meat and fish for longer without having to defrost it.
Different food types require unique storage conditions to stay fresh and the new NutriFresh™ refrigerator comes with a FlexFresh drawer, an optimal storage compartment with five temperature settings (-23°C to +7°C). This enables you to store all types of food – from cheese and wine, meat and seafood, to cold drinks and frozen items – at the temperature they need to remain fresh.
To help retain the juiciness of produce, the NutriFresh™  Inverter French Door Refrigerator also comes with a TasteLock Crisper with AutoHumidity Control which automatically adjusts humidity levels depending on the contents of the drawer. The AutoHumidity Control releases excess moisture from the compartment to help keep fruits and vegetables fresh for up to 7 days. It also has a TwinTech Cooling System that cools the fridge and freezer compartments separately, so food stays fresher and odors don't mix.
If you are looking for a cooking range, check out the Electrolux Cooking Range with Induction Cooktop & Electric Oven (EKI64500OX). It not only comes with a spacious layout to help you prepare multiple dishes at once, but also has powerful induction zones for speedy cooking and precision heat control that allows you to accurately set your desired flame for perfectly cooked dishes.
To get the full recipes of these dishes, download the Electrolux Life app on the App Store or Google Play store and click the 'Recipe Finder Powered by SideChef' within the app to access thousands of global recipes from SideChef's database.
For more information on Electrolux and its products, please visit www.electrolux.com.ph and follow @ElectroluxPhilippines on Facebook and Instagram.