Blogger Carlo Villarica Recommends Cebu's Top Clothing Brands
With a blog and brand named after the provinceís dial code, Carlo Villarica is one who appreciates our local cultural identity. Here, he names five brands to check out, each representing a different facet of what Cebu has to offer.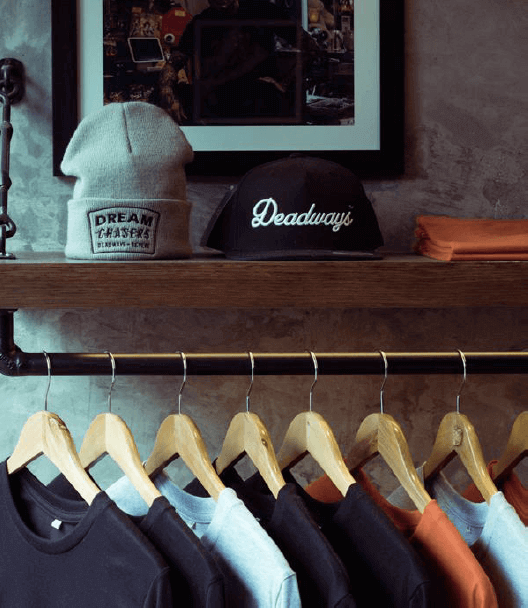 By Carlo Villarica
Originally published in Zee Digital Vol. 1
With a blog and brand named after the province's dial code, Carlo Villarica is one who appreciates our local cultural identity. Here, he names five brands to check out, each representing a different facet of what Cebu has to offer.
As a means of expression, the clothes you wear can say plenty. What is important to you? What are your interests? What are you passionate about? What community do you belong to? A good brand is more than just clothes, it represents a way of living, a lifestyle.
When you buy from brand that represent a culture—not only will you feel good for purchasing, you acknowledge who you are. You aren't a soulless zombie trudging along to the latest sale looking for deals. You aren't out looking for trends. You care about what you put on your body. You care about what it represents. You care about the people A behind the brand. You care because you are a real person with real interests and real passions—and you want the clothes you wear to show that.
Cebu has always had local brands born out of strong communities. They represent a culture and lifestyle that is not for everybody, and thatís exactly how they like it.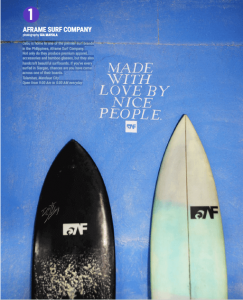 AFRAME SURF COMPANY
photography GIA MAYOLA
Cebu is home to one of the premier surf brands in the Philippines, Aframe Surf Company. Not only do they produce premium apparel, accessories and bamboo glasses, but they also handcraft beautiful surfboards. If youíve every surfed in Siargao, chances are you have come
across one of their boards.
Talamban, Mandaue City
Open from 9:00 Am to 5:00 AM everyday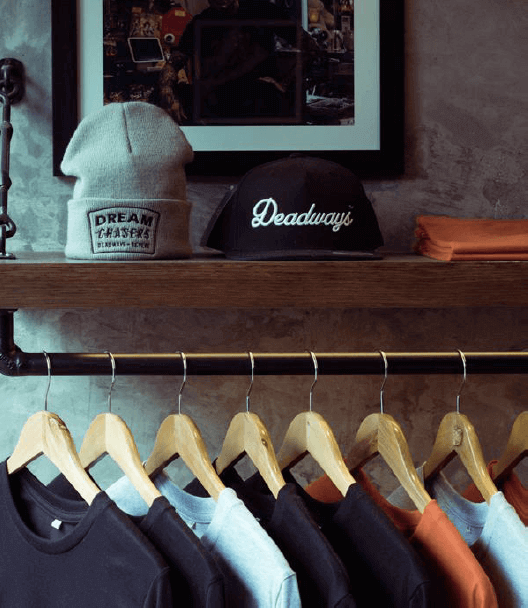 DEADWAYS
photography KYLA ESTOYA
Every city needs a brand that represents the streets. Fortunately, Cebu has that in the form of Deadways. But it is more than just grit and grime that sets this lifestyle brand apart. Mantras like "dream chasers," "fear is the enemy," "death will kill you once, fear will kill over and over," these all embody a hustle that any urban dweller can relate to.
271-A Rahmann Ext., Gorordo Avenue,
Cebu City
Open from 11:00 AM to 8:00 PM everyday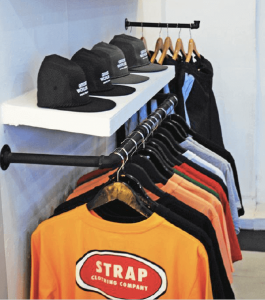 STRAP
photography GIA MAYOLA
Take a drive in the wee hours of the evening, take a look at the dark corners illuminated by just a street light—you'll see skaters everywhere. It makes sense that Cebu has its very own skate brand in Strap. Rooted in skate culture, Strap is the brand of choice for skaters all around
Cebu.
69 V. Ranudo St., Cebu City
Open from 10:00 AM to 8:00 PM everyday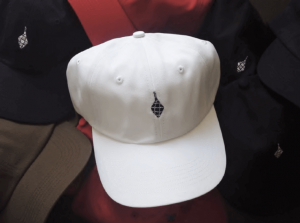 ZEROTHREETWO
I'll acknowledge a little bias here. I own Zerothreetwo, but to write a list that features local brands without mentioning our little brand seems like a huge oversight.
For those who have spent time on our shores, organized countless afternoons island hopping, driven up Busay for late night drinking sessions, hung out with friends at the mall because air conditioning—you have every right to call Cebu your home. Zerothreetwo is for those who truly know Cebu.
zerothreetwo.com
THE GOOD NEIGHBORHOOD
photography GIA MAYOLA
Last on the list isn't a clothing brand. The Good Neighborhood is a store that features many other brands that deserve a spot on this list. Cebu is home to many brands trying to make a name for themselves. Visit the store, you never know what you might discover.
91-C Esmero St., Capitol Site, Cebu City
Open from 12:00 PM to 8:00 PM from
Mondays to Saturdays
Get Your Fill of Lechon at the Cebu Lechon Festival
Now on its third run, Cebu's best lechon-makers gather at the Cebu Lechon Festival.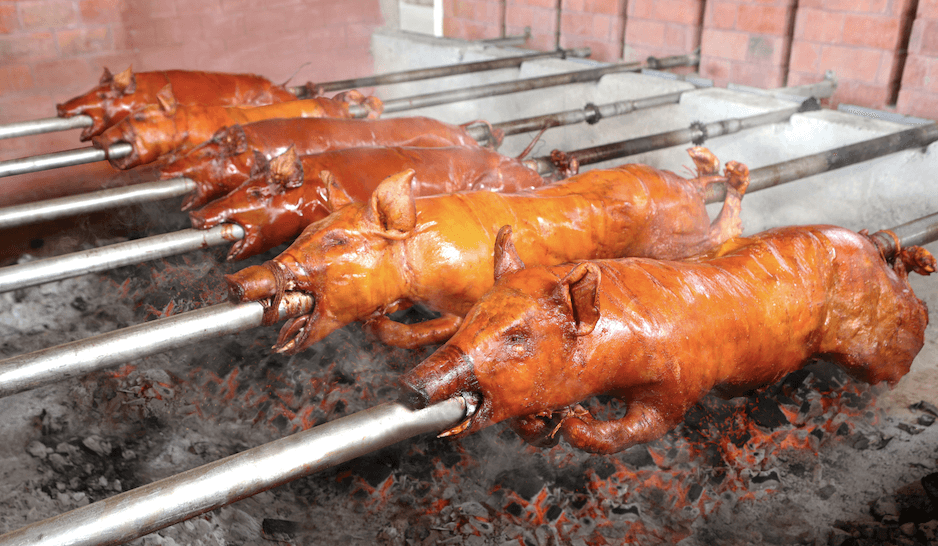 In any Filipino festival or celebration, nothing quite whets the appetite and brings excitement to the palate than seeing the gloriousness of a roasted 'lechon' laid beautifully on the buffet table.
While the Philippines is oozing with all sorts of varieties of this now world-famous dish, all delicious in their own way, ask any food-loving Filipino where the best lechon comes from and the response will almost likely be unanimous – Cebu. 
There is no denying that the Cebu Lechon is hands-down the best and the most delicious there is, and that no trip to the Queen City of the South will be complete without taking a bite of its famous crunchy golden skin, and juicy, tender and flavorsome meat. 
But there is more to lechon than meets the eyes and the palate. This beloved dish is a culinary masterpiece itself that requires long hours in the roasting pit and skills to achieve that perfect balance of meat and fat, and overall flavor.
The world-famous Cebu lechon, along with the rich history, artistry and skills that go into preparing this beloved dish, is the highlight of this year's Cebu Lechon Festival, spearheaded by The Mactan Newtown, in partnership with the City Government of Lapu-Lapu and the Department of Tourism Region 7 Office. 
Now on its third year, the annual gastronomic and cultural celebration promises an authentic Cebuano fiesta experience with its mouthwatering array of lechon varieties from lechon-makers coming from different parts of Cebu province and a vibrant host of cultural spectacles and performances starting today until August 12.
"We want to capitalize on the popularity of the Cebu lechon to bring awareness to small-scale and less commercialized lechon businesses. Apart from providing these businesses with the needed platform to showcase their products and help them grow, our goal is to drive tourism in this part of Cebu and eventually create more employment and livelihood opportunities for the locals," says Graham Coates, Head of Megaworld Lifestyle Malls.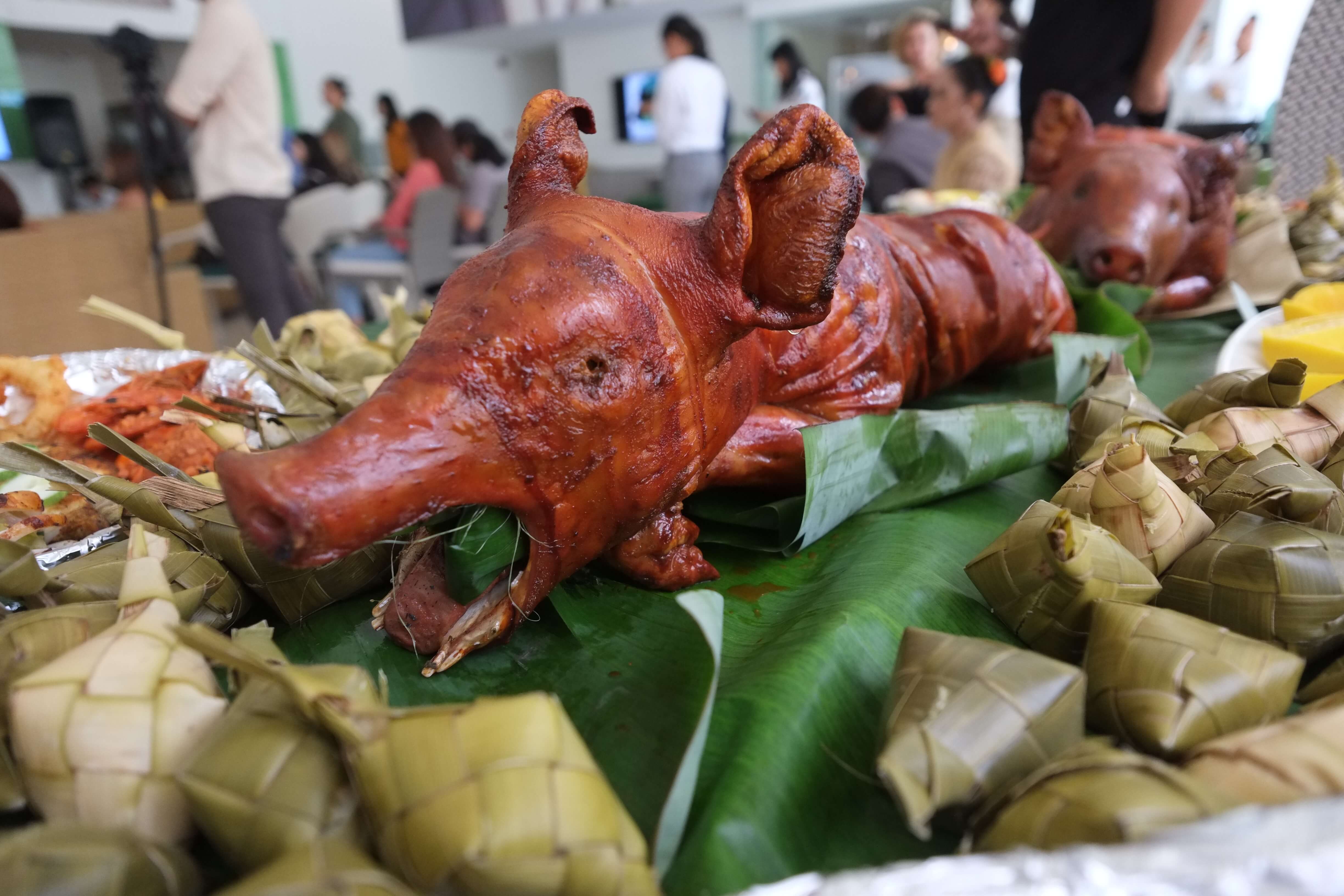 The finest Cebu lechons in one location
The Cebu Lechon Festival gathers some of the best lechon-makers in Cebu Island at the 500-seater Mactan Alfresco inside The Mactan Newtown township, giving guests the rare chance to sample and savor mouthwatering varieties of the Cebu lechon along with a delicious array of lechon-themed dishes and lechon pairings all in one place. 
Some of the locally homegrown lechon brands participating in this year's festival include House of Lechon, Ayers Lechon, Pelyns Lechon, Augustus Lechon, Golden Cowrie Lechon Belly, Yobob Lechon, and Jojo and Mikays Lechon.
During the festival, the lechon will be sold between P400 to P600 per kilo from participating lechon-makers.
Festival-goers can also immerse themselves through the entire lechon preparation process at Mactan Alfresco's very own Lechon Pit. Here, they can witness lechon-makers perfect their craft and see firsthand how a lechon is made right before their very eyes—from seasoning to roasting at the coal pit, to portioning and serving on their own plates. 
For an even more unique and immersive dining experience, guests can devour their lechon and chosen lechon dishes and pairings inside the comforts of colorful and iconic Philippine jeepneys stationed within the Mactan Alfresco complex. 
"This will be a very festive Filipino celebration of the renowned Cebu Lechon. We will have 'fiesta sa nayon' games, barrio fiesta dancers and drumbeaters, fire dancers and even belly dancers to entertain visitors and guests of the festival," adds Coates.
An authentic Cebuano fiesta
Festival-goers can enjoy an immersive cultural experience with a variety of Cebuano and lechon-flavored activities highlighted by the Lechon Exhibit on August 9, which will feature delicious varieties of Cebu lechon from the province's best lechon-makers. 
Highlighting the celebrations is a colorful grand street performance to be participated in by various cultural dance groups, street dancers, marching bands, and the Sinulog Festival Queen. 
A traditional boodle fight featuring participants from the annual Ironman 70.3 Philippines and lechon sellers will also be held on August 9, following the street performance, while live musical performances and a grand fireworks display that will illuminate the skies of The Mactan Newtown will cap off the festivities. 
The highlights of the celebration will happen on August 9 to 11. The weekend will be highlighted by the Lechon Fest Grand Party, where guests can feast on different varieties of Cebu Lechon, grilled meat, and seafood while being treated to cultural dance numbers and live performances from buskers, local bands and stand-up comedians. 
Guests, meanwhile, can also learn more about the Cebu Lechon and have their photos taken at the different installations on display at the venue including a lechon-themed Philippine jeepney during the entire festival's run, or bring home souvenir items from Mactan Alfresco's Souvenir Shop.
Bringing Detalia Aurora's Iconic Furniture into the Future
With more substantial roles in the family business, Paula and Vikki Rodriguez are bringing Detalia Aurora into the future by nurturing their design processes, fostering their close-knit community, and bringing passion into everything they do.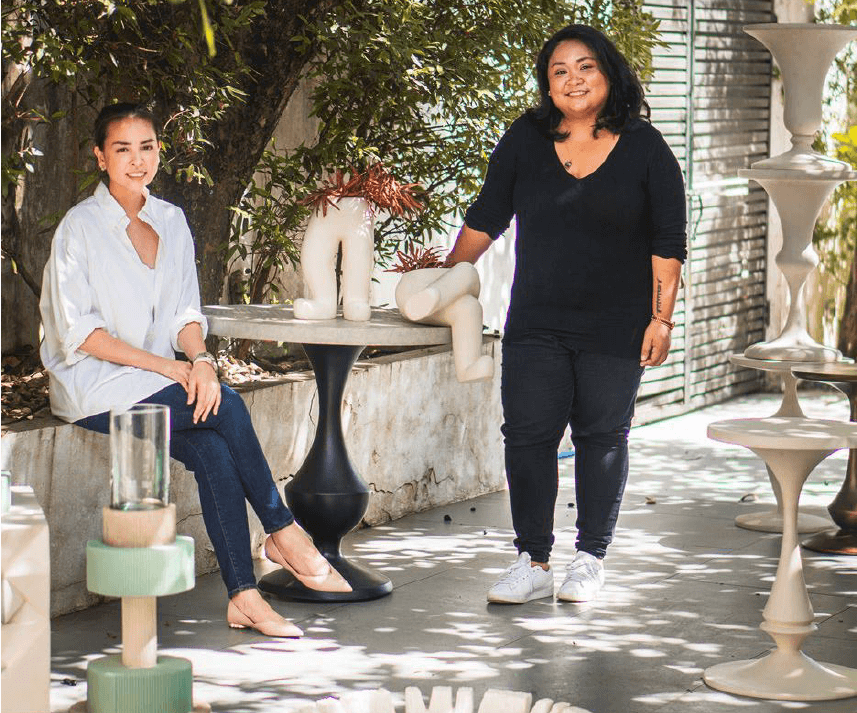 by Shari Quimbo
photography by Ezekiel Sullano
This story is taken from our archives. Originally published in Zee Digital Vol. 2 2018.
Detalia Aurora is certainly no stranger to our pages, or to the homes of Cebu's most discerning residents. For years, the company has been in the furniture export industry, producing pieces that have become iconic in their own right—the Shellf bookcase shaped like a nautilus; the Tera wall art, which is a map made of corks; and the eye-catching Gaia chair.
The brand's staying power is truly a testament to the talent and skill of the team behind its creations, but perhaps some credit also goes to sisters Paula and Vikki Rodriguez, who, since becoming more involved in the family business, have worked on streamlining processes and nurturing their edge in product design.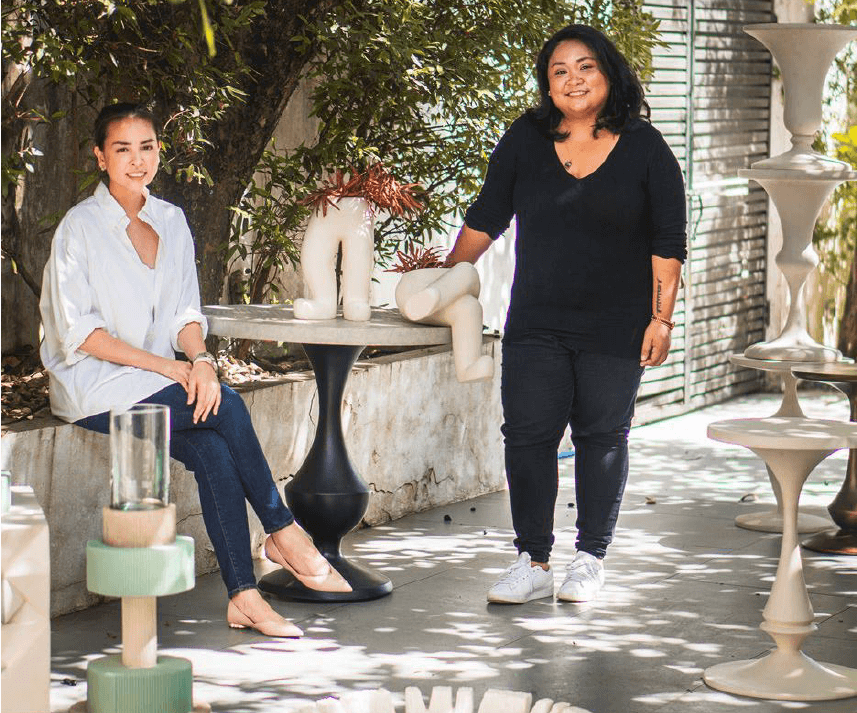 "We needed our company to not just evolve, but to adapt to the changing market," Vikki explains. "It wasn't enough for us to create new products anymore. We needed to think about more than just aesthetics. We needed to change as a whole, which involved ingenuity from design, construction, cost and market strategy. It's a slow but steady process."
The process began, according to Paula, with finding a way to adapt to the industry's changing demands and expectations. "We decided to work within the company," she says, explaining that they started working
closely with buyers to collaborate on specific collections. ìWe made sure that they will always come to us to develop new ideas and create products together."
Then they started looking inward, with the goal of creating a close-knit working family within Detalia Aurora. "From the beginning, Vikki and I wanted a co-working atmosphere in all aspects of the company. Detalia's biggest asset is not just design anymore—there is no more disconnect," Paula continues. "Our company's asset is its people, and the products we create. Creating that level of teamwork, they reiterate, is what gives them more time to work on developments with buyers.
"Material and design innovation will always set us apart from the rest of the international design market."
-Vikki Rodriguez
Among the challenges they both had to face was surviving the global recession a few years back, which was said to have had a considerable effect on the local furniture industry. To Paula, though, it was more of a challenge than a setback.
"Here's my two cents—I believe that those who are still here in the furniture industry are those who have found smart ways to keep the business going—may it be in product or in company structure," she shares. "Those companies we keep in contact with are those who have found their niche in their respective markets."
The furniture industry in 2018 is a whole new landscape, and it's something both women are excited about moving forward. "I think the Cebuano design industry has changed in a way that there are no more boundaries," Vikki says. "Creatives, entrepreneurs and other individuals from different industries are open and excited to collaborate with each other—it doesn't matter what field you're in."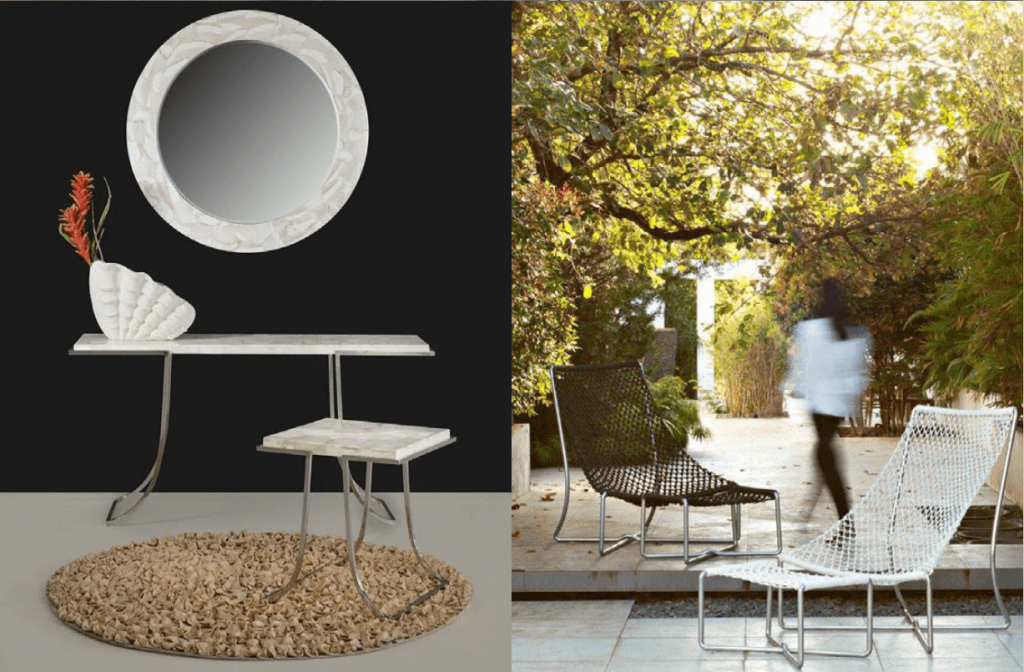 Despite the changes, both also believe that what makes Cebuano furniture different from the rest of the products on the global market remains the same. "Material and design innovation will always set us apart from the rest of the international design market," Vikki shares. "More importantly, I think the pride we have for our work also speaks for itself."
This is also why they hope that more young design students become interested in the local production process. "I really do feel that there is a comeback and a growing interest in design for the furniture industry," Paula shares, adding that they've seen a sizable increase in local internship applications as opposed to the international ones they had gotten a few years ago. "I believe the design students in Cebu are becoming more aware of the capabilities of Cebu furniture manufacturers. With easy access to information online, like websites or social media, I feel that they are able to see Cebu's skills in handcrafted design, and appreciate the products coming out of the industry."
"I hope this continues so more young designers are better able to work with indigenous material and promote local craftsmanship to help keep the design industry and Cebu's handicraft industry going," she continues.
It's clear that both Paula and Vikki have settled into their roles at Detalia Aurora. And although they have both been involved in business operations, their passion lies in creating.
Having once been design students themselves, Paula and Vikki have settled into—and are relatively thriving at—their roles at Detalia Aurora. At the core of their efforts, though, remains the passion for the business their family has created, and for the art of production.
"I've always been interested in the industry, although when I was younger, it was not particularly about design," Paula shares. ìI was intrigued by the development, innovation, craftsmanship and materials that Cebuano furniture manufacturers were developing on a global scale. I knew I wanted to take part in it."
"I wanted to be part of the process," Vikki agrees. "I saw it as a challenge to create, and creating something
goes beyond design. It's imagining the possibilities but understanding the physical limits." She adds, "I saw how proud my parents were of this business and I saw how hard they worked for it. I saw how everyone in the company worked hard for it, and I still see that today. I am grateful to be in that community, and to contribute as best as I can."
Express Your Passion at the Newest Creative Space, The Core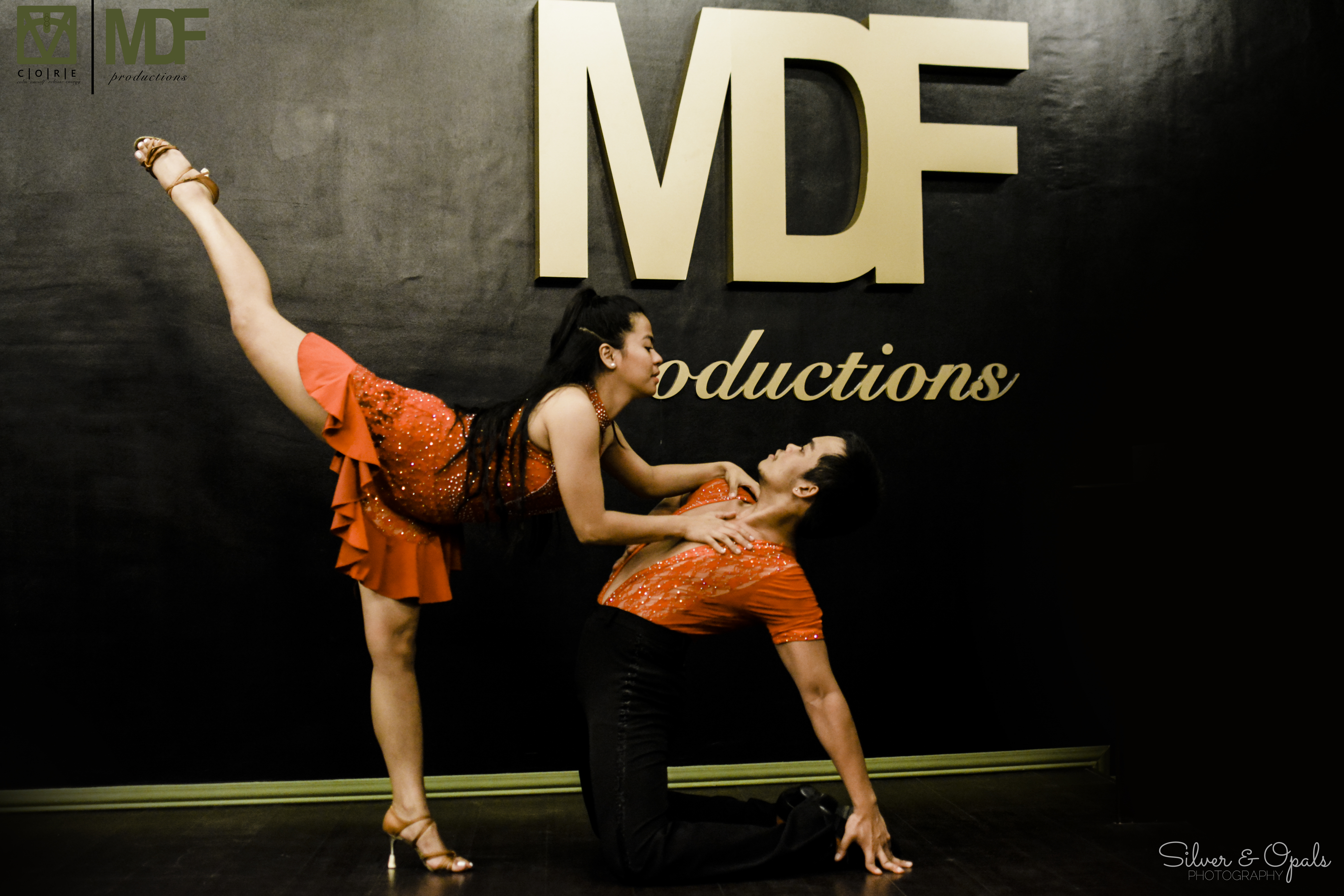 Where do people express their passions? Ask around Cebu's creative community, and you might get a couple of mixed answers, depending on their passion. But you will realize one thing: that there are barely any proper spaces for creatives to let their passions loose.
MDF Productions continues to inspire us into doing what we are passionate about in a space that they call The Core, a place where passionate souls can be comfortable enough to release their energy and express themselves freely and uniquely.
Not long ago, the opening of The Core was celebrated, showcasing talents that inspired people to take a leap and do what they love. Of course, the facilities of the multifaceted community space was the star of the show with its basket weave sprung floors as the main attraction, designed to provide safety for all physical activities.
"The suspension gives a bouncy feel which softens the impact of landings," says Margo Frasco, the woman behind the creation of The Core. "The floors absorb shock and lessens the tension and stress on the knees and ankles. Thus, prevents injury and helps in preventing further damage to the knees and ankles which mostly occurs later down the line as we age," she adds.
Other than the basket weave sprung floors, other facilities that are available for use when utilizing the space are their bluetooth Bose speakers that is lapel ready. They also have mirrors that span 33 feet and are 7 feet high, with curtains that transform a rehearsal studio into an intimate area for non-physical activities.
The Core currently offers wellness classes such as zumba, yoga, meditation, pop dance, karate and dance jam for the kids but Margo has bigger plans for The Core in the future.
"I'm planning to add a cultural class that focuses on the Philippine culture and a high intense self defense class," she shares. The wellness classes are taught by licensed trainers and certified instructors namely, Heno Rey Chin, Espie Esperanza, Jeff Dan Barrientos, Almie Tabal and John Joeffrey Dabatos Jr.
The space may be designed for physical activities, but it caters to any expression of art. Margo adds, "We blacked our walls and covered the door, windows and mirrors to transform a rehearsal studio into an intimate area for seminars, conferences, workshops, discussions and art exhibits."
With the diversity of the space, surely, The Core would be able to spark some energy into bringing people to do what they love. "I believe that an avenue with the right facilities plays a vital role to anyone who wishes to hone their passion. The Core aims to be that avenue," says Margo. "Drop by The Core and share your talent with the community. We have the space, you got the grace," she encourages.
"My vision for The Core is a multifaceted community space that welcomes all walks and colours of life," says Margo when asked how the idea of The Core embodies her character as a person. "I discriminate against no one. I believe everyone is equal and that we should always respect everyone's decision. Everyone has the right to make their own decision," she explains.
The Core envisions a lifestyle for Cebuanos that inspires individuals to freely express themselves through their passion. "My advice to myself is to just start and stick to it," Margo says. "It's hard in the beginning but all that effort pays off at the end," she adds.