Inside Cebu: Blake Go and Divine Lee-Go's Home is As Sleek Just As It's Sophisticated
Subtle touches of luxury and modern classic pieces give Blake Go and Divine Lee-Go's home a sleek aesthetic that's as cozy as it is sophisticated.

A pair of Pekingese dogs greeted us as we entered the home of Blake Go and Divine Lee-Go for the photoshoot, excitedly sniffing at our feet before running across the black tiled floors. "He's my eldest son," Blake jokes as he reaches out to scratch the head of Pompeii, the older pet.
Cute as the canines are, the real superstar of the house is clearly baby Baz. Despite being just a few months old at the time of the shoot, he looks up at us with adorable wide eyes. "Having a baby really changes everything," Divine says with a laugh. "We were lucky we got this place cleaned up in time for the shoot!"
Any apology the couple might have offered for the clutter was completely unnecessary—a sleek stroller was parked at one corner, but all in all, the residence remained a chic and cosmopolitan abode in the middle of Cebu City.
The home is done in shades of dark neutrals, with some bare concrete walls to perfectly showcase their art collection. "Our inspiration for the house is very modern, very hotel-like," Divine shares. "Technically, I wanted a blank canvas, and we just put a lot of accessories to liven up the place."
The young couple did most of their furniture shopping in Manila at such stores like Furnitalia. Most lot of the design elements were Divine's choice as her way of coping with homesickness when she moved to Cebu. "If people see my house in Manila, it's basically the same thing—the same materials, the same color palette." She continues by saying, "For me, there was an adjustment period. So this made me feel like I was still home in Manila."
Their unit enjoys an open layout, which allows the sunlight from the large glass windows to fill the interiors and create a sense of airiness. However, this wasn't always the case. "We had to tear down some walls," Blake reveals, sharing that the kitchen had been enclosed when the unit was turned over. Now, their open kitchen features a long counter and sleek cabinetry.
Just off the kitchen is the dining area, where one mirrored wall gives the illusion of even more space. There are sculptural benches interspersed with single-seater chairs to accommodate more people when they entertain. Choosing the dining table followed the same thought process—the glass-topped table extends on both ends to seat four more diners. The chandelier above it is definitely a conversation piece as Blake demonstrates how the lighted beams can be moved around to create a different design.
Strategically placed alcoves and cabinetry were installed to address the need for storage. The largest wall of the room, though, is covered in a beautiful tile that the couple imported from Europe and was the most difficult item to bring into the unit. "It wouldn't fit in the elevator," Blake says about the large slabs. Instead, they had to install a crane system in the stairwell so they could bring it up all the way from the ground floor. Admittedly, the work was worth it, considering the subtle but sophisticated touch it adds to the space.
In the living area is an oversized L-shaped sofa, the lightest piece of furniture in the room. It is punctuated by black and white patterned pillows, textured throws and rugs, and a rich butterscotch-colored leathered seat. "This is my favorite space in the home," Blake reveals, "because I like to sit here and watch the Golf Channel and Formula One."
The entire area is illuminated by something Blake admits he's proud to have, a Zaha Hadid Aria chandelier. Its cascading fins cast a soft glow, while its sculptural shape and distinguished pedigree add a touch of luxe to the space.
Against the home's subdued color palette, the greenery of the balcony and the view beyond are particularly striking. Aside from being in a building already perched high on Cebu's Nivel Hills, the Gos also live on the top floor of their tower. Needless to say, the sweeping views of their surrounding vista are unparalleled.
The couple decided to echo the greenery from the outside into their own little outdoor space. A plant box lines the railings, while leafy vines climb up the far wall. "It's not much because we live in a condo, but we thought it would be nice to still have an area out here where we can sit and get some fresh air," Blake says. "Plus, the dogs love it."
The master suite had been two bedrooms, which they combined to make room for his and her walk-in closets and a more spacious sleeping area. The signs of being parents to a newborn are particularly evident here, and somehow bring an approachable charm to the space—the crib in the corner, a collection of toys on the bedside table. The whole space is kept neat though and enjoys some pretty great bones, like the clean-lined bed and the large corner windows.
Baz, of course, has his own room, a nursery that the then-expectant parents had excitedly and stylishly put together before he was born. "It was very arranged—I had toys, books and even plants on display," Divine shares, laughing. "But when Baz was born, everything got rearranged!"
Despite the lifestyle changes that came with having a new baby, it's clear that Blake and Divine are near-blissful in their home. With Baz, the pair of pooches and a constant wave of visiting family and friends, this chic residence certainly feels like a home—if only for a few more years. "We're definitely going to move into our own house, especially when Baz gets bigger," says Blake. "Maybe in two or three years."
Whenever the move will be happening, one thing's for sure—the Gos will be enjoying a truly stylish and homey residence until they do.
Enjoy a Funtastic Easter Sunday with the Kids at Rustans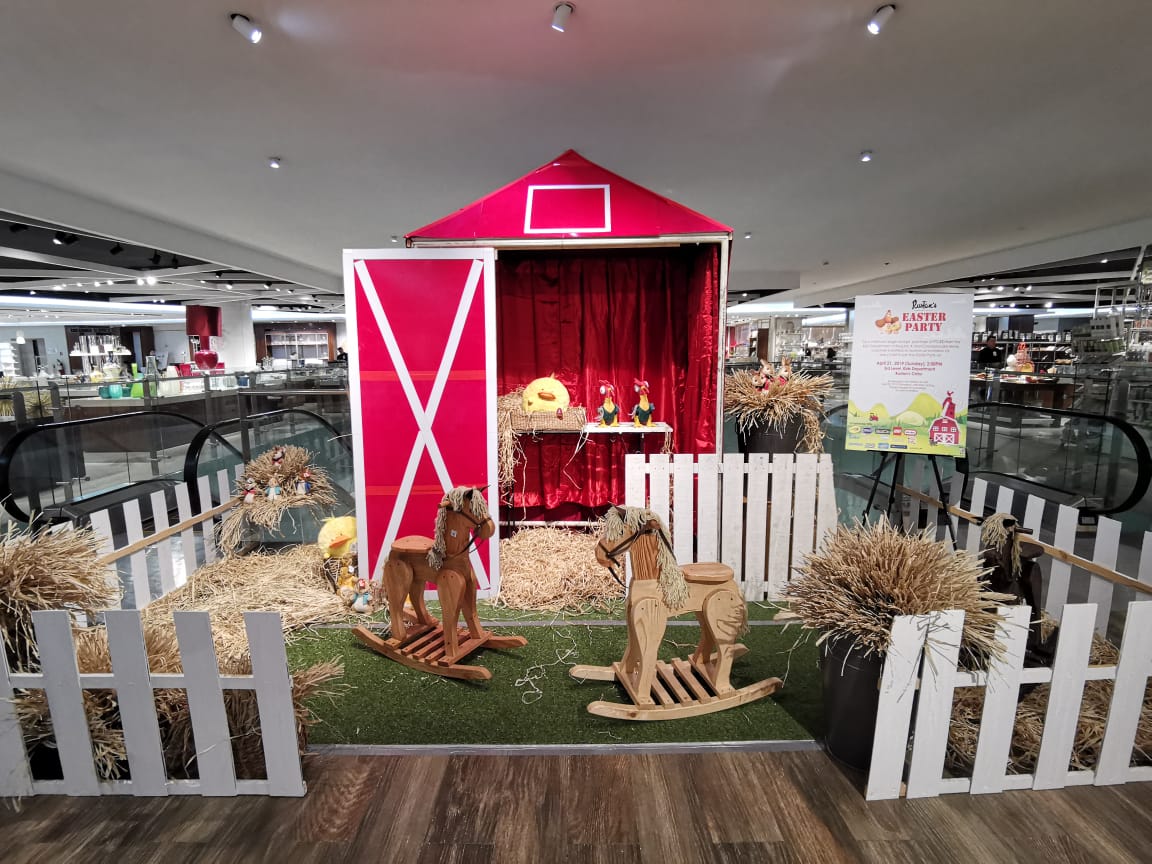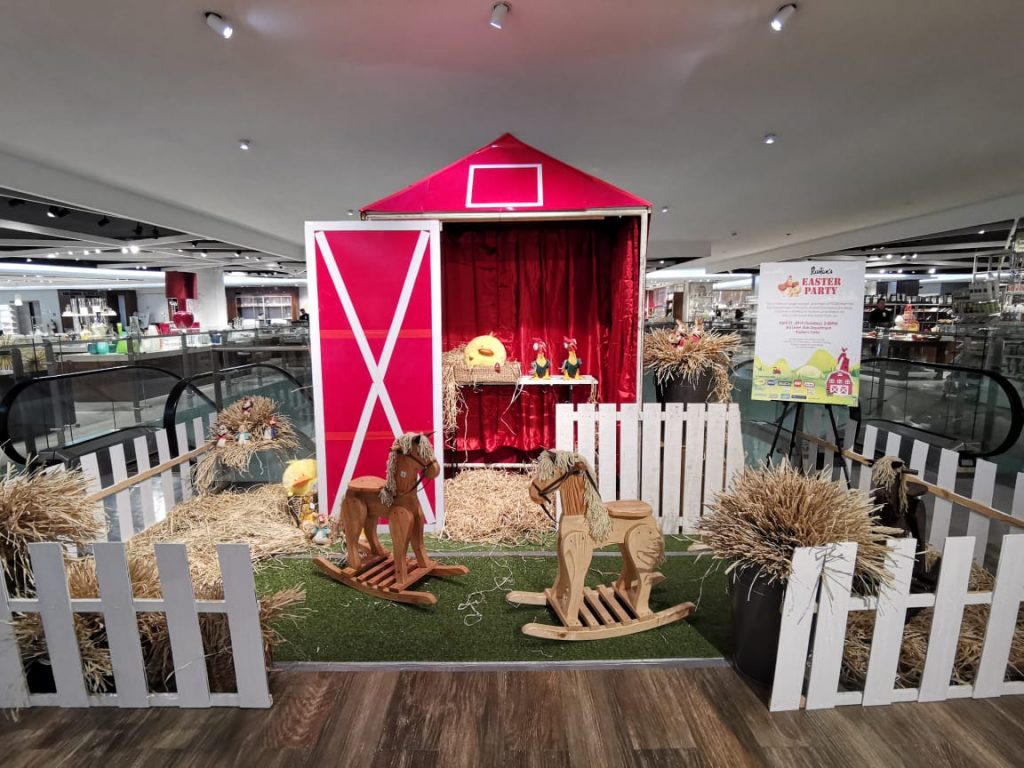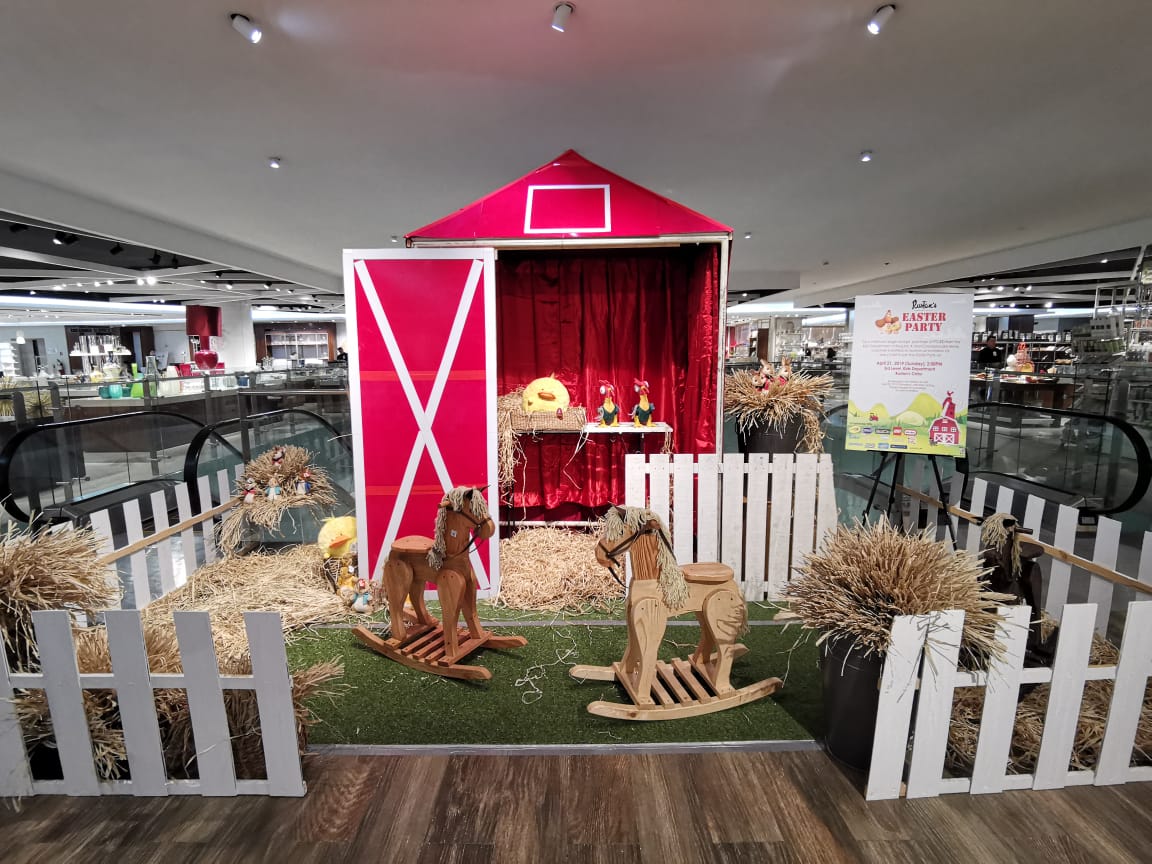 Easter is just a skip away, and for kids it's really a super fun holiday.
Egg-citing treats and surprises await them at the Rustan's Easter Party on Sunday, April 21, 2 p.m. at the Rustan's Children's Department, Ayala Center Cebu. For a minimum single receipt purchase of P 3,000 from the Kids' Department, come and enjoy the following:
Food Carts
Sure to delight kids are a selection of food carts filled with yummy sweet and savory snacks.
Easter Egg Hunt
The Easter Bunny hid many colorful Easter eggs at the barnyard for our precious little hunters to find. Hop along and join the search for a chance to win special prizes from our different kids' brands. Each participant also gets a Kinderjoy egg!
Easter Egg Decorating
Kids get to design and take home their one-of-a-kind egg creation at the Easter egg decorating station.
Crayola Art Activity
Let your kid's inner artist shine. Make a splash with pastel shades, bright patterns or rainbow colors.
Lego Building Contest
Fancy building an Easter bunny or a giant Easter egg? Let kids' imaginations take flight with the Lego Building Contest at the Lego Corner. Exciting prizes are in store for those with the most creative and imaginative Lego creations.
It's going to be a very hoppy Easter celebration at the Rustan's Department Store.
For more information and updates, visit https://rustans.com.ph and @rustansph on Facebook and Instagram
Here's What Cebu's Restaurateurs are Preparing for Easter Week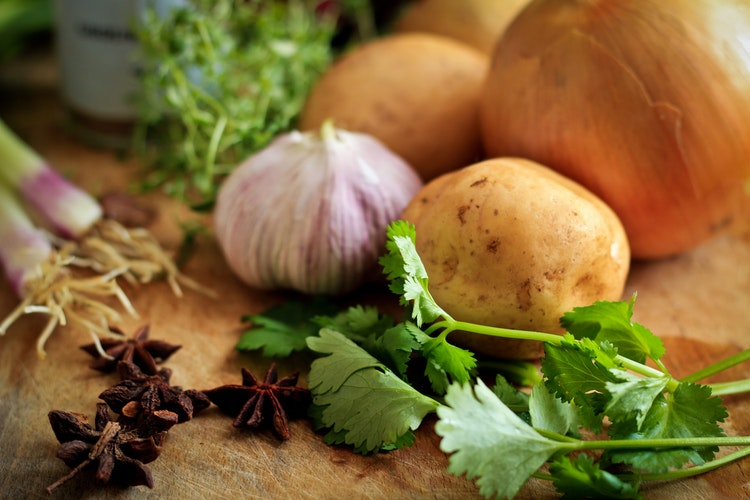 The arrival of Holy Week often means a mass exodus out of the city—whether it's for a trip back to one's hometown or an opportunity for a vacation. That being said, food choices during this time are often limited, with restaurants cutting down hours to prepare for the holidays, or creating menus that suit the season.
While it's interesting to know what these food spots will offer, we're curious about what the people behind them prepare at home. To satiate our curiosity, we asked some of Cebu's notable chefs and restaurateurs what they're cooking up this week.
"For Most Holy week days, we're most likely out of town. But buona pascqua is huge in Italy. So when we're in town, we're spending Sundays around the kitchen. We do gnocchi in all sorts of forms. We're rolling it, then pan frying, adding reduced liquid , adding meat. Using cauliflower to make it healthier. And how can Easter be without a sweet? A Burnt Caramelized mini "otap" Tart with pear is our choice." —Kate Anzani, Anzani
"One day this Holy Week, it's going to be ribeye, mashed potatoes, puttanesca pasta for dinner and homemade tacos & margarita for the afternoon. Other days, we dine out." —Jan Rodriguez, Weekend
Here's How Cebu's Milk Tea Shops Are Changing How We Enjoy Milk Tea
Milk tea shops are always filled to the brim daily by tens and hundreds of milk tea lovers from all around the city to savor their favorite iced milk tea drinks. At this point, milk tea businesses are upping their game with the tough competition.
The milk tea frenzy continues to go viral in the city of Cebu and it's not going anywhere anytime soon. Milk tea shops are always filled to the brim daily by tens and hundreds of milk tea lovers from all around the city to savor their favorite iced milk tea drinks. At this point, milk tea businesses are upping their game with the tough competition, may it be creating new and unique flavors to add to their menu, creating delivery systems for easier transactions in the comforts of their customers' homes or innovating new products that are inspired from the flavorful milk tea drink.
That being said, we prepared a list of the different ways to enjoy milk tea in Cebu for all the milk tea lovers out there.
Milk Tea Shake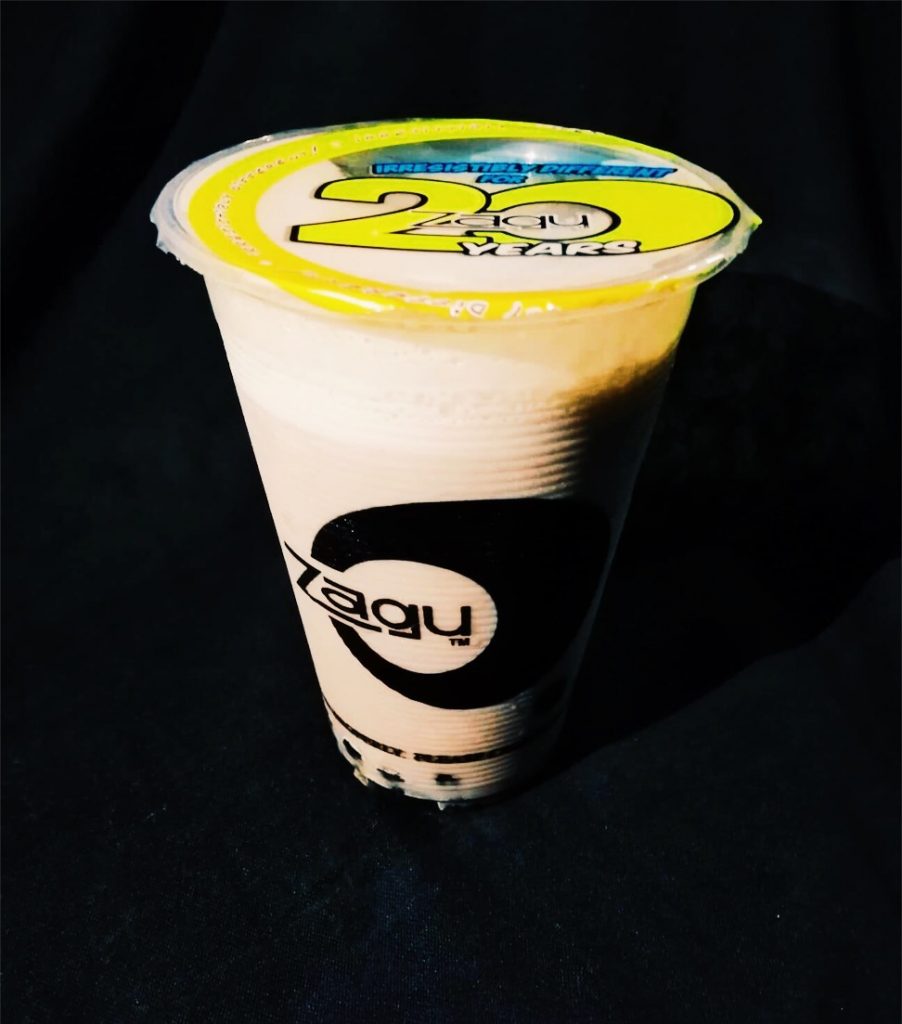 Zagu's Pearl Milk Tea
Way before this nationwide obsession for milk tea had started, Zagu, the famous pearl shake brand in the Philippines, was one step ahead of bringing us a shake flavor that would unknowingly become a trend in the upcoming years. Zagu has been serving our favorite flavored drink for years now and people are still talking about it.
Zagu's Pearl Milk Tea is fairly sweet just like any typical iced milk tea drink that you can buy but this one has a unique twist to its texture that you cannot find in any tea shop around the city. With the summer coming along, this milk tea will definitely cool you from the heat and satisfy your milk tea cravings as well. The best thing about it is that you don't have to go through great lengths in finding a Zagu. You can basically find it in any mall in Cebu. Just go to a food court and you'll surely find one.
Milk Tea Float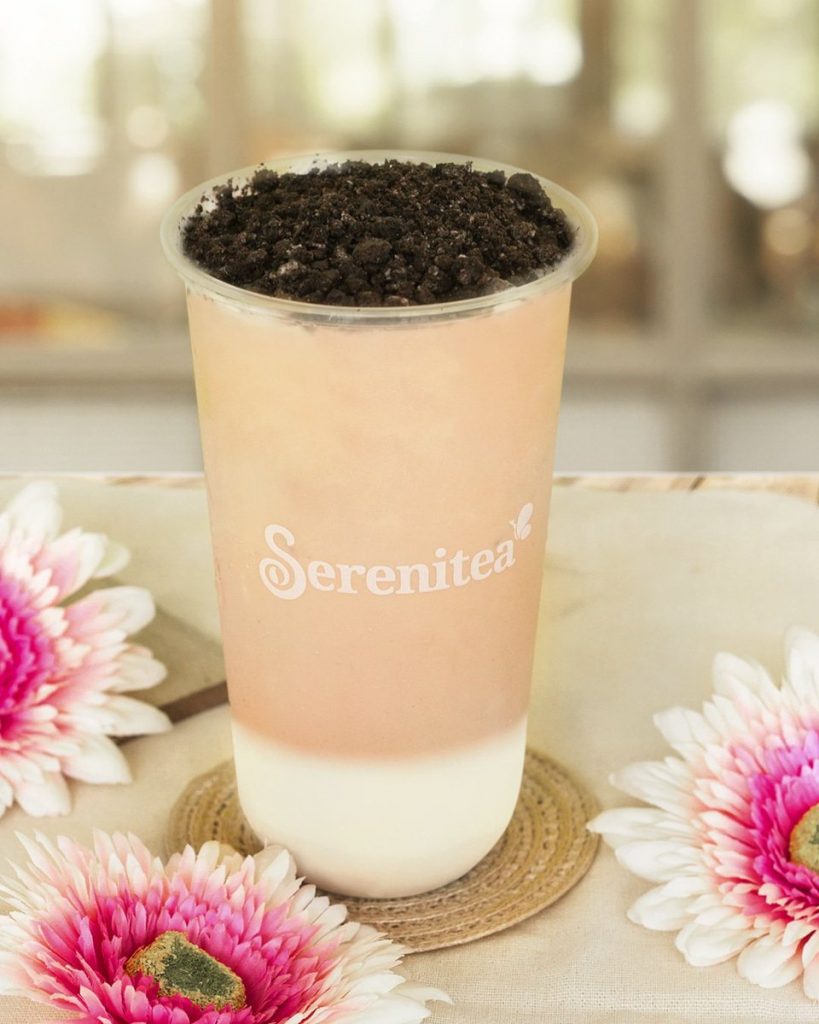 Cocoa Cookies and Cream Milk Tea Ice Cream
Photo owned by Serenitea
Coke floats and coffee floats from famous fast food chains were all the rage years ago. With today's trends it's no surprise that someone would definitely create something similar to a float. That being said, Serenitea brings us the joy of enjoying everyone's favorite drink in a way we're used to, a cold drink with sweet goodness on top.
Serenitea brings you a drink and a treat, all in one cup, with their milk tea float served in a variety of flavors that you can choose from. Beat the summer heat by enjoying Serenitea's Milk Tea Ice Cream drinks that comes with various flavors that you can choose from and enjoy.
Serenitea is located at Calyx Centre, Cebu IT Park, Apas.
Milk Tea Soft Serve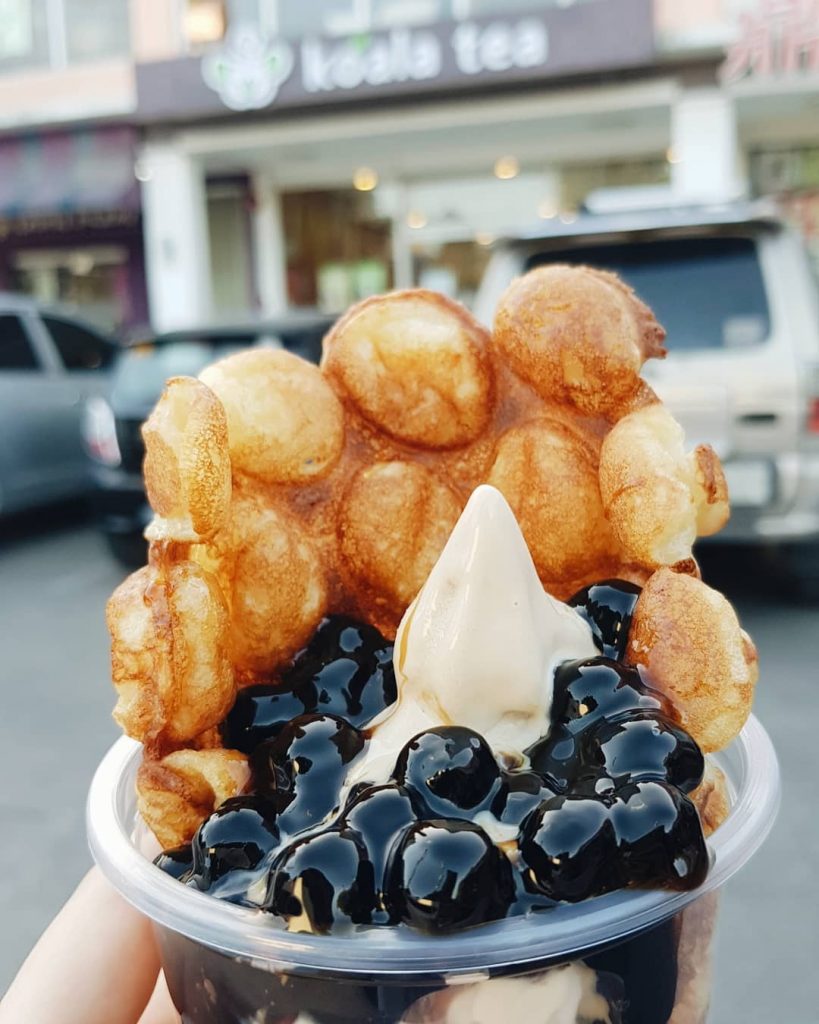 Koala Tea's Milk Tea Soft Serve With Pearls and Waffle
Photo owned by Koala Tea
The latest trend among everything in the list is the new milk tea soft serve that is available in a milk tea shop that is also new in Cebu. The famous milk tea soft serve from Koala Tea definitely broke the internet when they introduced the soft serve last month, making every milk tea lover shake with excitement as they try a new way to enjoy their milk teas.
Koala Tea serves their milk tea soft serve with pearls or oreo as a topping but if the two doesn't float your boat, it's okay! Koala Tea prepared a variety of toppings that you can add with your soft serve such as pudding, cream cheese and many more. They even have a waffle to go with your soft serve. How amazing is that? With the variety that they offer, surely, you'll find one that suits your taste.
Koala Tea is located at SSY Business Center, Salinas Drive, Lahug.
Milk Tea Frappe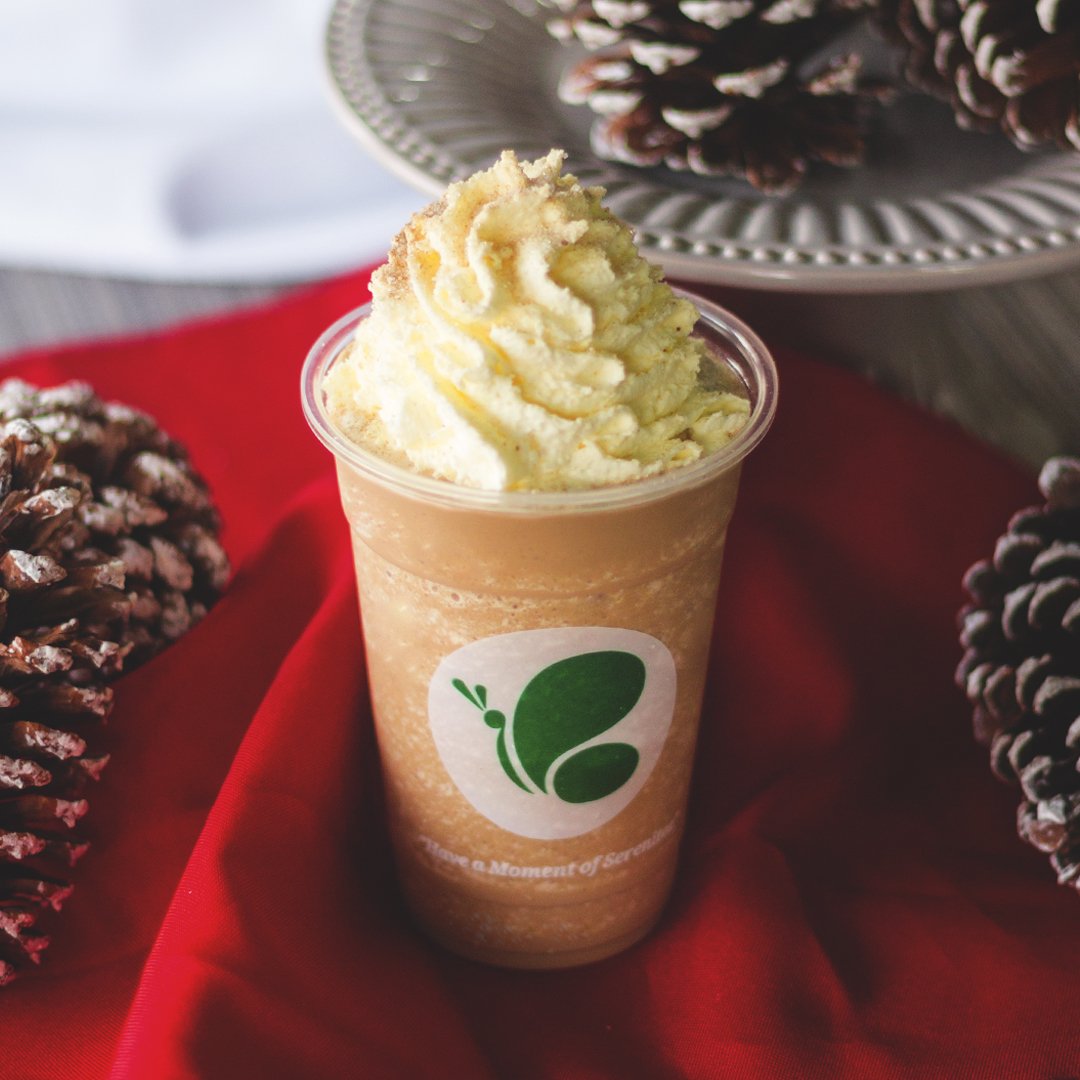 Serenitea's Okinawa Arctic Slush
Photo owned by Serenitea
Serenitea has done it again with this new way of serving milk tea. Just recently, they introduced their Arctic Slush line that consists of cold beverages including their new milk tea frappe.
Their bestselling Okinawa flavored milk tea is now served in an ice blend topped with whipped cream and drizzled with caramel syrup and Okinawa powder. What better way to thank all the Serenitea lovers than bringing them a variety of choices to enjoy their favorite drink? Now, you don't have to choose between ordering a frappe and a milk tea because Serenitea serves them both in one cup for you.
Grab your milk tea frappe at Calyx Centre, Cebu IT Park, Apas.