A Soothing Getaway Awaits at the Only Garden Hotel in the City
Tucked inside one of Cebu's busiest areas, Montebello Villa Hotel offers a quick escape from the city's daily grind.
photography Ezekiel Sullano
styling Vanessa East
make-up Janice the Beauty Fairy
wardrobe Yoko Sato Atelier
models Bianca Willemsen and Jewel Buot of Stacy's Model Management
When was the last time you took things slow?
It's a question that you've probably heard from other people, or one that you've asked yourself. With today's fast-paced lifestyle, we're always moving from one thing to another, and onto the next one immediately after. It probably isn't often that we take advantage of our downtime; we might be taking care of personal errands or trying to be productive by completing unfinished work—and that's on top of navigating through the unpredictable traffic that (more often than not) paralyzes Metro Cebu, which takes a good chunk of our time. 
Life doesn't come with a pause button, even if we wish otherwise. This means breaks are doubly precious, though. Making the most of a break doesn't necessarily mean flying off to another country for a 3-day adventure or splurging to spend a night at the most expensive hotel overseas—a quick drive into the heart of the city is all you need to unwind. You may be thinking, 'Wait, aren't we supposed to get out of the city?', but it's actually not necessary when an oasis is located right at the heart of it. 
Luxurious comfort
Nestled in the busy area of Banilad, Montebello Villa Hotel is the getaway destination that stood the test of time throughout the past five decades. Montebello Villa Hotel is best known for its lush, sprawling gardens, complemented by the hotel's nostalgic, old-world charm. It's served as a second home to Cebuanos over the years, its halls having witnessed weddings, birthdays, reunions, parties and other significant life events. 
Their rooms are spacious and well-designed; the clay tile floors, dark wooden furniture, and the tastefully-picked decor give the feeling of coming home. Its design pays homage to heritage, marrying the classic with modernity. The newly-renovated rooms feature contemporary amenities and international-standard facilities designed to meet the needs of the meticulous travelers in leisure and business. Some rooms feature a balcony with a view of Montebello's sprawling lush tropical gardens perfect for complete relaxation.
Relaxing scenery
To truly enjoy Montebello's beauty, a walk through the gardens is a must. Traverse through the rich greenery of the sprawling property, which is home to a variety of flora and fauna. Walk across the iconic bridge over the lagoon in Jardin de Zelia, which grants you an unhindered view of the garden. 
For those staying with family or children, fishing at the lagoon is a fun activity that suits all ages. Guests may also trek through the Hiking Trail within the property, to fully appreciate the scenic landscape. The hotel is chock-full of beautiful spots that may serve as the backdrop to your meticulously-planned outfit of the day—here's a tip: colourful or pastel tones look best!
Holistic wellness
Montebello promotes a healthy lifestyle, and has several facilities available for guests to avail. Its wellness center makes sure guests can work out a sweat while enjoying a panoramic view of the garden. There's also Yoga at the Garden on the weekends, for those who prefer a more relaxing form of exercise. Guests may also swim laps at the main swimming pool, or opt for a leisurely swim at the resort pool.
To supplement the fitness activities, healthy beverages are available at the Pool Bar, including freshly-squeezed fruit juices and special concoctions such as the Goddess and other green drinks. 
A service-oriented team
Behind the hotel's excellent amenities and beautiful scenery is a marketing team that ensures their service measures up to their reputation. Made up of five fun-loving and creative individuals, Montebello's marketing team is passionate to delight and meet the needs of their meticulous guests.
"In today's leisure & travel industry, wherein properties and destinations have sprouted everywhere you'll have to double your efforts in order to stay competitive. However, when we talk about garden hotel within city there's only one name you can think of," shares Eve Marie Grace "Concon" Kintanar, the Head of Sales & Marketing and OIC Hotel Manager. "The resort feel and sprawling lush garden have always been our unique selling point. Who'd ever think there's an oasis within the city? Not to mention the warm and genuine Cebuano hospitality that is truly the Montebello way, truly, a unique experience for every guest."
Concon's team, composed of Dennis "Cio Den" Baracao, Charmaine "Cha" Cortes,, Christina "Tina" Eturma, and Julie Ann Marie "Jam" Erauda, is a mix of long time-serving employees and millennials. 
"I always make it a point to balance my programs for their betterment," Concon shares. "Also, I respect the differences of my Team and give them room to express themselves properly through regular General Manager's and Departmental meetings. I also let each team member own their portion of the project so that they will learn to develop ownership and responsibility being leaders. Should there be any conflicts, I make sure I can address it properly and fairly."
On a daily basis, the team is very busy with their individual tasks—these include designing, responding to online reviews & inquiries, preparing for upcoming events & creating content. Once a week, they huddle together to discuss several matters that involve marketing, their strategies, current trends, their competitors and just about anything under the sun that would help let their creative juices flow.
On plans of expansion
With the volume of tourists—local and international—flying into Cebu after the renovation of the Mactan-Cebu Airport, we had to ask if Montebello Villa Hotel had any plans of expansion.
"Yes, there are plans of expansion probably by next year," Concon divulges. "We are now nearly in completion of room renovations at our fourth wing and it is really something for our clients to look forward to." 
According to their marketing team, expansions for next year may be a mix of rooms and events venues. Whatever improvements are in store, we're certain that it will stay true to the Montebello Villa Hotel brand. 
"It will be exciting, so please stay tuned and support us all the way," she adds.
Truly, the hotel brings together classic design elements and modern luxury for an experience that epitomizes what Montebello Villa Hotel has to offer. Just like Concon said, who would think that there was an oasis within the city? On your next day off, a relaxing getaway awaits at Montebello Villa Hotel.
For the latest updates and information on Montebello Villa Hotel, you may check out their Facebook and Instagram pages, or visit their website at www.montebellovillahotel.com.
5 Things We Love About Nailplay, a Luxury Nailspa
Tucked into a quiet area in the hustle and bustle of Banilad, you can find a haven where you can look fabulous and fresh in one go.
Nailplay is a luxury nailspa that was a brainchild of five ladies, who wanted a place that was clean, had a relaxing ambience away from the city, and basically, was their own secret getaway.
Upon seeing the studio, a lush landscape is the welcoming sight. To get into the nailspa, guests have to cross a little wooden bridge, above a pond filled with koi fish. Immediately, it's obvious that a trip to Nailplay guarantees a relaxing experience.
Faye Louise Veloso, the woman who manages Nailplay, explains that the studio's overall concept is more in line with wellness.
"It's really a cross between an ordinary nail salon and a spa, so we refer to Nailplay as as Nailspa," Louise says.
The nailspa, as it's lovingly called, offers services such as their Luxury Urban Escape, which involves an hour of relaxation through their SpaPlay Mani and Footspa, followed by your choice of a deep back and shoulders massage, or their 30-minute hair treatment.
Of course, Nailplay also offers nail services, with a choice of regular or gel nail polish. For those who want a fancier take on nails, you may also get nail art done by their staff. To complement the massage and nails, try Nailplay's Signature Mink Eyelash Extensions These are lightweight and natural-looking, as it comes in three different lengths to match one's natural eyalashes. And, to round off the pamper session, they also offer eyebrow waxing and threading! There's no need to hop from one place to another to get all these services done.
For those who want to have bridal showers or a pamper-filled birthday bash, Nailplay also offers packages that fit the client's needs. The package includes the exclusive use of the venue for three hours, manicure and pedicure for all the guests and light catering for the event. During the event, guests may upgrade to any of the other services that the nailspa offers.
"It's been quite popular with bridal showers, but we recently hosted a children's birthday party," Louise shares. "I've been told the kids had a blast!"
Louise believes that Nailplay's venue plays a huge role in its success.
"The landscaping was done beautifully, and it doesn't even feel like you're in the heart of Cebu!" She says. "Our friendly beauty therapists are also what make Nailplay what it is—our top customer service is why our clients keep coming back."
While Louise is often between Cebu and Sydney, she shares that treating herself is as simple as taking the time to eat well, do some exercise, or get a footspa—at Nailplay, of course. Her personal favourite service though, is their Signature Mink Eyelashes.
"One of the beauty therapists even thought I had naturally long lashes," she recounts, "without realising I just had them done!"
While Nailplay has only one store in Cebu, Louise divulges that they have plans of expanding in the future.
"I think the wellness market in Cebu is ready for our luxury and boutique Nailspa services," she states. "Hopefully within the next five years, you'll see more Nailplay stores in similar unique locations."
Check out the video below to know the 5 Things We Love About Nailplay, or visit their website at www.nailplayphilippines.com.
<iframe width="560″ height="315″ src="https://www.youtube.com/embed/HaWipecGhE8″ frameborder="0″ allow="accelerometer; autoplay; encrypted-media; gyroscope; picture-in-picture" allowfullscreen></iframe>
Jpark Island Resort and Waterpark Celebrates a Decade of Fun, Relaxation and Quality Service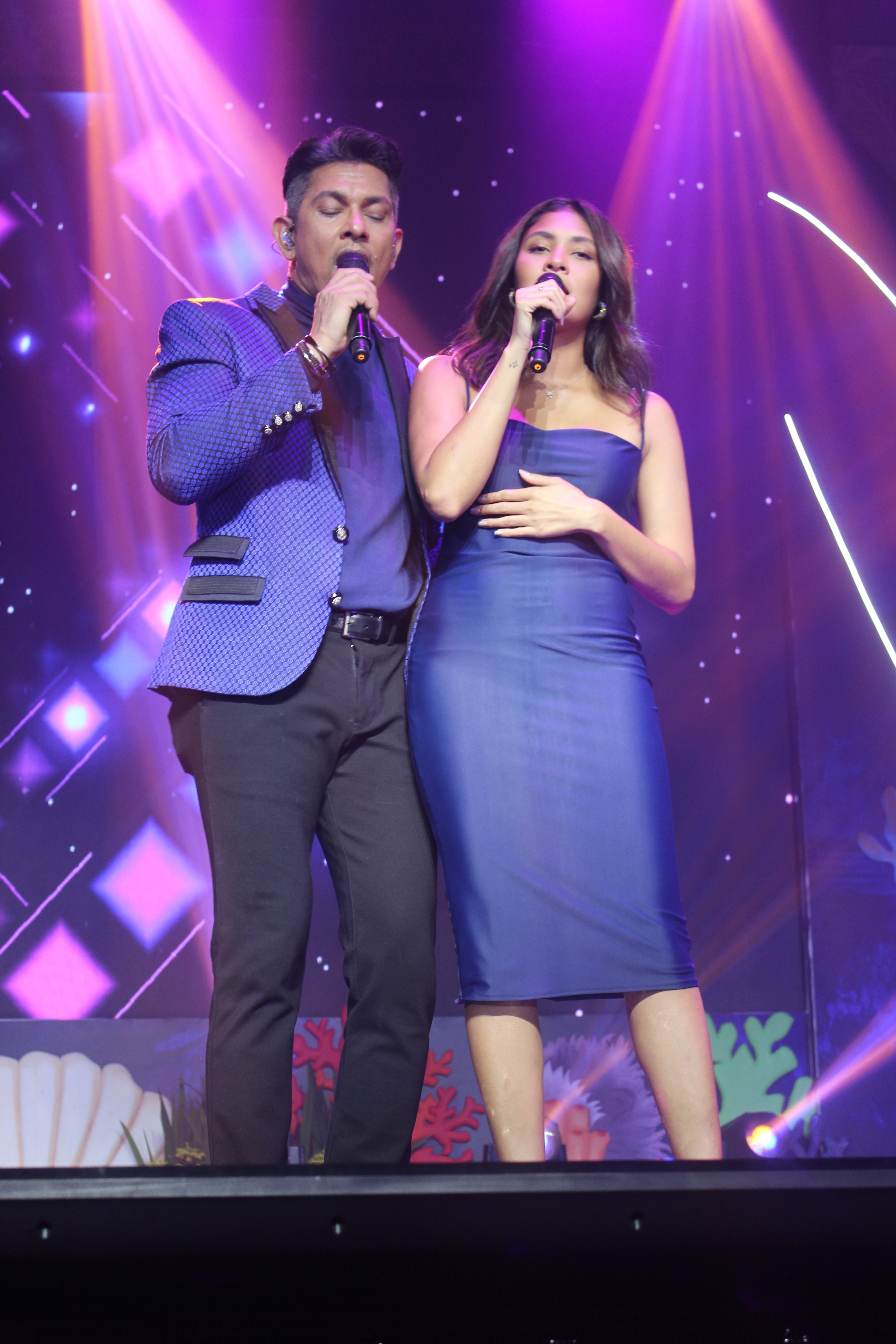 Jpark Island Resort and Waterpark celebrates 10 years worth of fun, relaxation, and quality service to their local and international customers. What started as a dream of an elegant resort in the island of Mactan on the year 2008 is now a world-class 5-star hotel and waterpark that is one of the main attractions of the city of Lapu-Lapu. With special performances and colorful lights dancing in their newly-designed ballroom, the Triton Grand ballroom, let us join Jpark as they remember their decade-long journey, as they embark on another adventure for the years to come.
<iframe width="560″ height="315″ src="https://www.youtube.com/embed/2PfoUYUVedw" frameborder="0″ allow="accelerometer; autoplay; encrypted-media; gyroscope; picture-in-picture" allowfullscreen></iframe>
Take a Visual Tour of Jpark Island Resort and Waterpark's Triton Grand Ballroom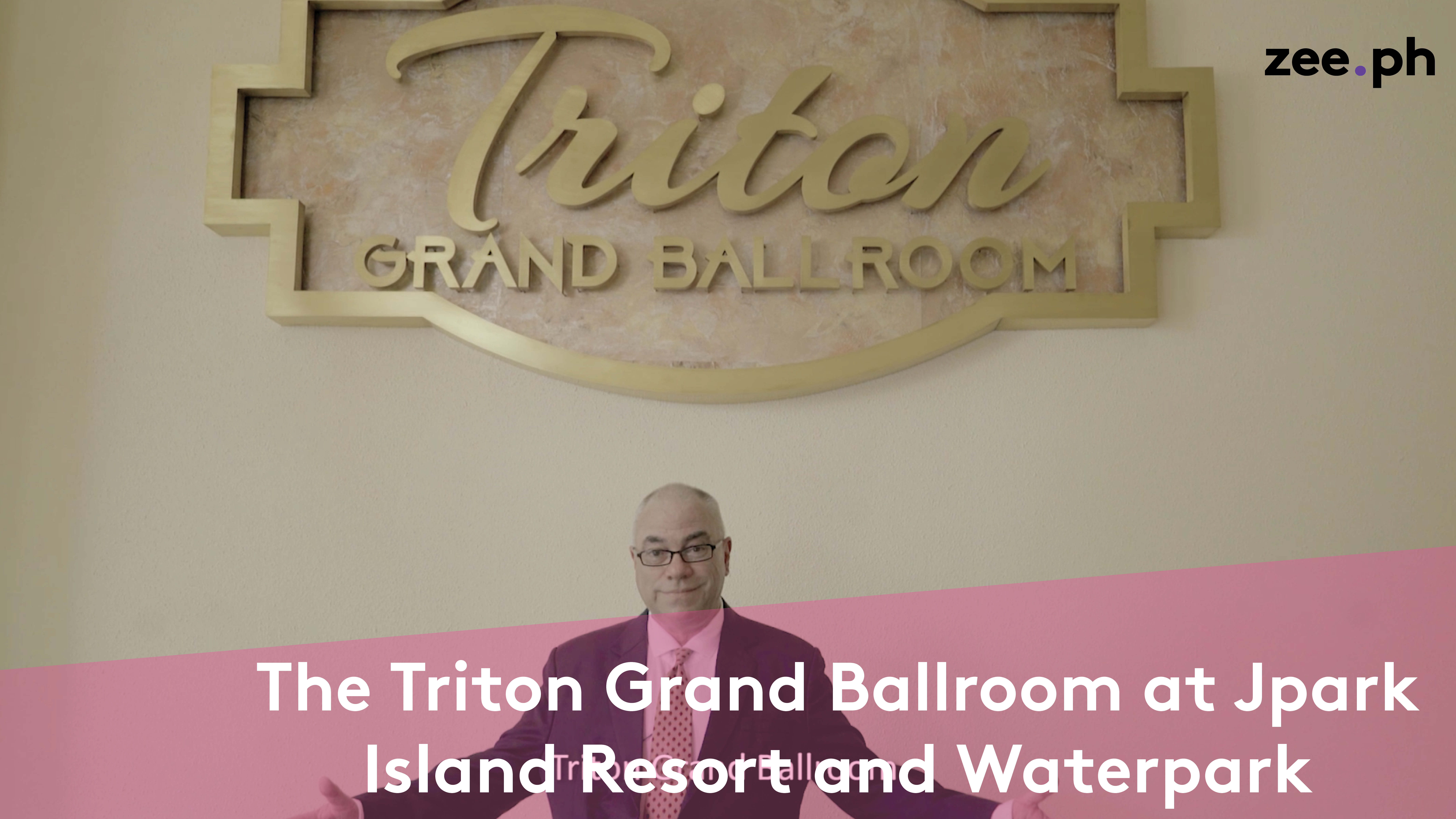 Step into the newest meeting venue in Cebu—the Triton Grand Ballroom at Jpark Island Resort and Waterpark. Designed by Architect Randall Lao, the space's contemporary design has Filipino undertones.
Jonathan Nowell, the resort's general manager, takes us for a tour around the grand ballroom, giving us a glimpse of what your next gathering will be like.
<iframe width="560″ height="315″ src="https://www.youtube.com/embed/oqiC3FS4mzE" frameborder="0″ allow="accelerometer; autoplay; encrypted-media; gyroscope; picture-in-picture" allowfullscreen></iframe>