If you're still looking for a place to stay this Sinulog Festival, you don't have to worry. We've rounded up six hotels around the city for you to stay, whether you want it to be somewhere near downtown, along the parade route or where the Basilica del Santo Niño is located. The streets aren't the only good thing about Sinulog.
Marco Polo Plaza Cebu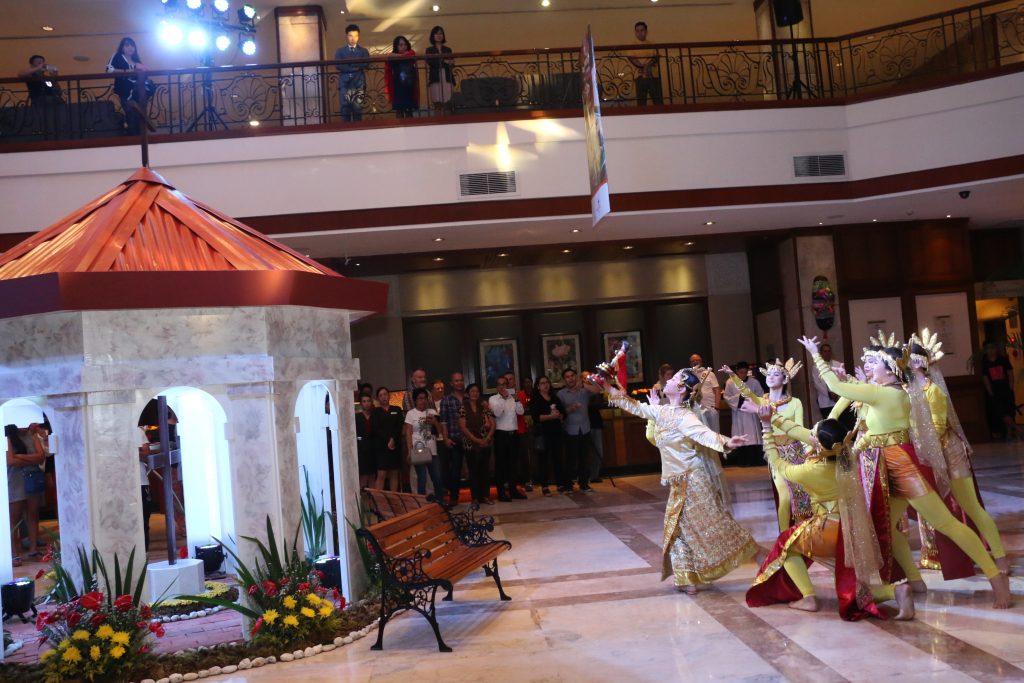 With their iconic Culinary Journey-Sugbusog, you can celebrate the vibrant Sinulog festival with a feast of classic Cebuano favorites such as lechon, humba, barbecue, puso and more! They also have VIVA FOREVER Room Promo where you can watch Sinulog de Cebu Grand Parade on January 20 (Sunday), at their exclusive facility at Sunburst Restaurant, Mango Avenue.

Seda Hotel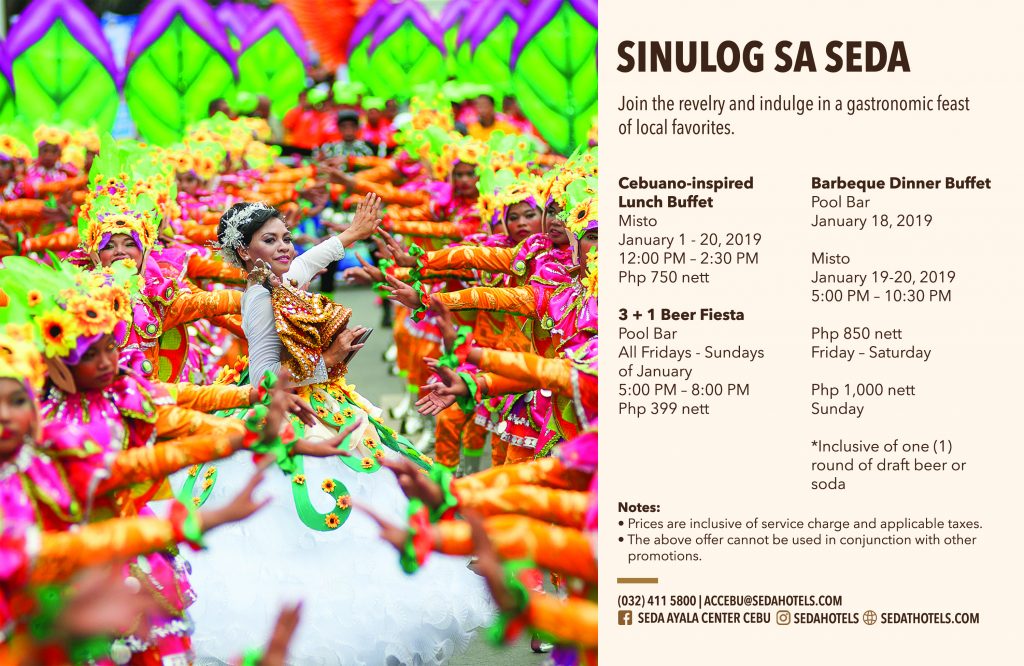 You can join the revelry and indulge in a gastronomic feast of local favorites with their own Cebuano-inspired Lunch Buffet at Misto or their Beer Fiesta by the pool bar (pro tip, since it's drinking isn't allowed downtown).

Waterfront Cebu City Hotel and Casino
After a long day of celebrating the festival you can come by and relax at Waterfront's Lobby Lounge with their Sinulog Afternoon Tea or UNO's Cebuano feast. Call in room service and dig into their Fajitas. They've got you covered for this grand festivity.

Quest Hotel & Conference Center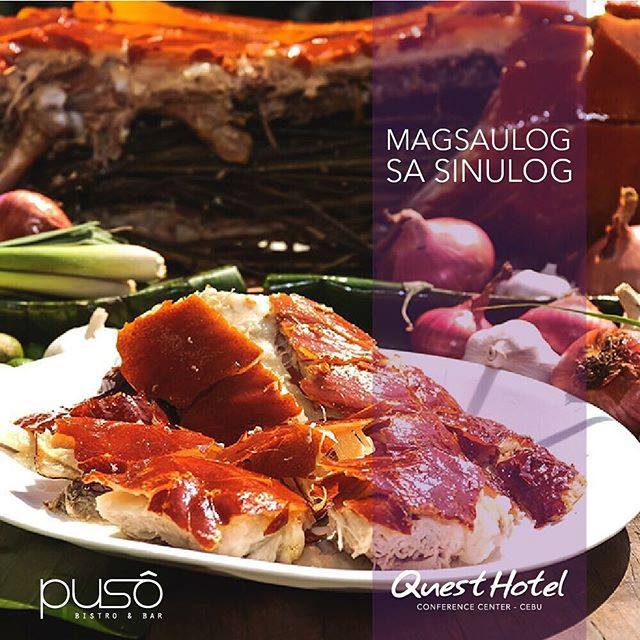 Stop by their Sinulog photobooth to remember your Sinulog experience while dancing with their Infinity Tribe Drum Beaters. Have a hearty fiesta at Pusô Bistro & Bar and savor homegrown recipes including Cebu's famous lechon. They also have a Sinulog Lunch Buffet where you can dine with a group of eight persons and enjoy a celebratory 15% discount on the buffet rate.

Cebu Parklane International Hotel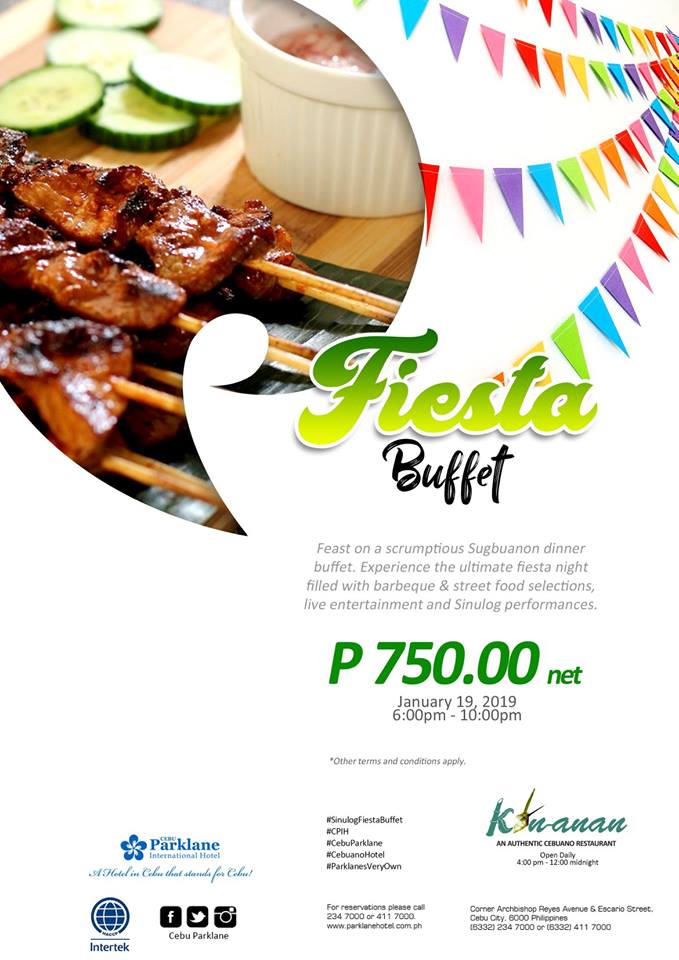 Just around the same corner, you can satisfy your palate with mouth-watering Cebuano Specials and International Cuisine at Manuel's Restaurant. They are also be featuring Ruel Rosello and his iconic "Niño"
masterpieces. Also you can take a trip around Cebu without going out just by indulging with their Merienda Cena.

Crown Regency Hotels and Resorts
If you're thinking of being a bit adventurous, you can not miss out on the grandest festival in the Philippines with its colorful displays of pomp and pageantry because you'd be staying at the heart of it. You can also experience a ride of your choice on the Sky Experience Adventure or a buffet dinner at Sparkz Restobar, or all-day dining at Café Glo on Sinulog day.